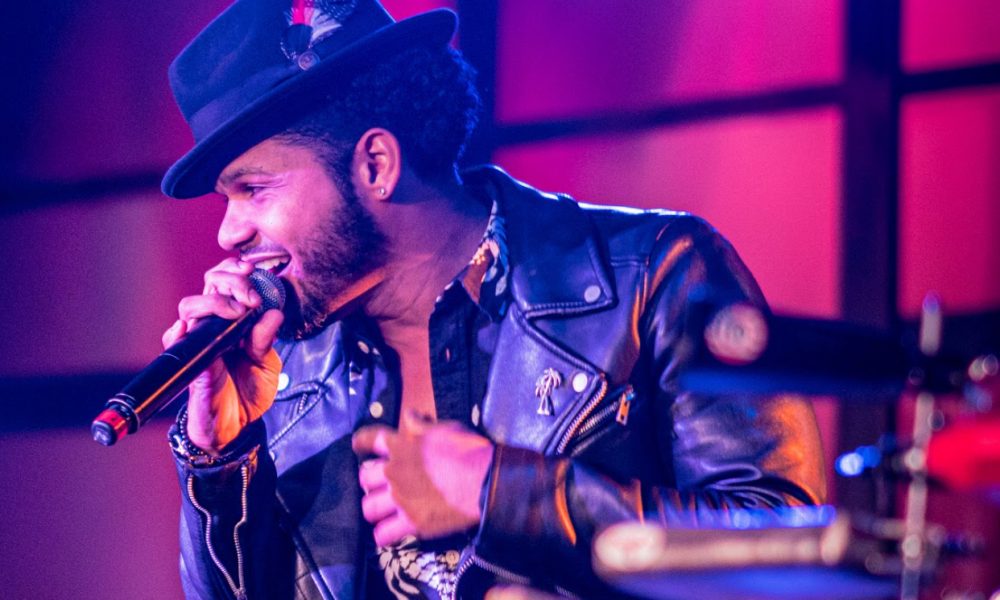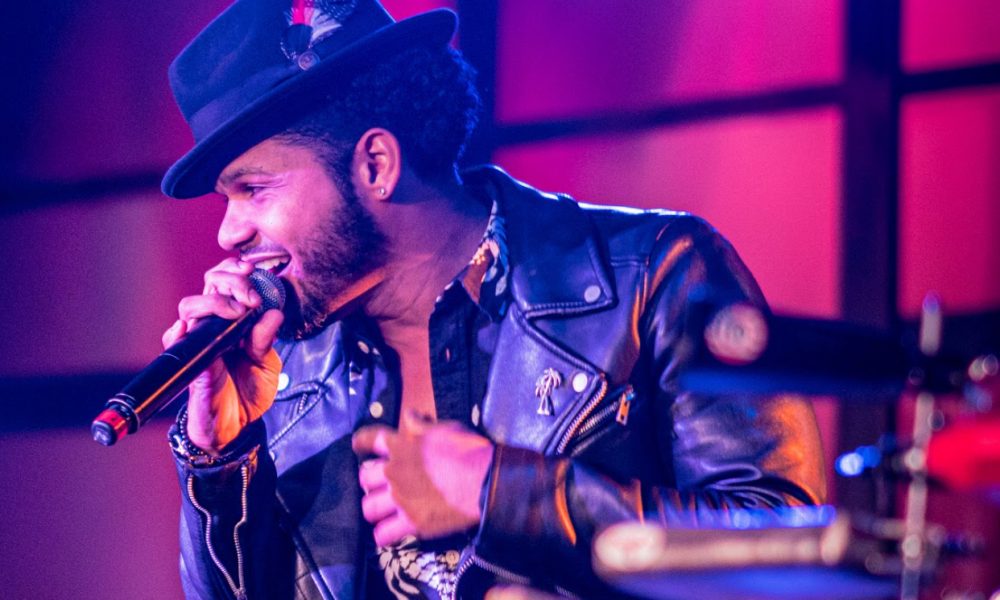 Today we'd like to introduce you to Junito Sanchez.
Junito, please share your story with us. How did you get to where you are today?
I was born and raised in Fajardo, Puerto Rico; though I currently live in Los Angeles CA ( mainly in the City of North Hollywood ). I am a Professional Dancer / Choreographer, a Singer and Co-Creator in a band known as "TOSSTONES & La FREETANGA", also an active Boxing Fitness Coach here in this great city. What brought me to Los Angeles was My passion and active career in Dance; I started at the age of 8yrs old ( 1997, 1998 ); in My home town, while in Elementary School, to this day I remember the words of my English teacher Ms. Rexach "You're gonna be somebody the world knows, I believe in You… Remember Me in Your speech when You get an Award". Being self-taught I started with local-community talent shows by imitating most of our Island Merengue Groups ( which to us in P.R. were our "boy bands" ) and there the love for dance started. Come to Middle School I get involved with Theater class because of Dance, and meet another teacher that became part of My growth Ms. Ana M Ferrero who at 1st didn't believe I could dance but once she saw Me I end up being one of her main talents in all of her Events and Talent Shows… During Middle and High School I enter an all Arts School Called Centro de Adiestramiento y Bellas Artes ( best known as C.A.B.A ), a school I went to on a bi-weekend basis that had all areas of the arts; Dance, Singing, Theater Acting, Visual Arts, Bands, etc. This school was also part of My "Regular School" academics, the difference was that school was three hours away from My Home and I'd stay there Friday through Sunday, In time for Regular School on Monday.
There, at CABA, I met thee teacher/Dancer educator that added everything I love about Dance, Mr. Miguel Malave ( aka Micky Malave ). You see, I couldn't afford taking dance classes on a regular at dance studios, so the only way I could dance was in School. at CABA, to graduate and add that grade to Your regular school ( which HELP Me A LOT ) I had to know Puerto Rico's local Island folklore movement and dance genres From Plena, Bomba, Seis and others… Those times at CABA changed My life and encouraged me to pursue the craft.
Only a year after vocational high school (2006) ( which is where I start Singing ) I audition and get cast on a Dance Reality Show that took place in the Dominican Republic, there I met thee local dancers that we running the scene in the Capital of the My Island. I had attempted a few semesters in College with a Major in Music Education & Focus on the Voice, but never finished being that at one point, after exposure from the Show, I was traveling to Latin America on the weekends; with local Reggaeton Artists, and having to make it back to class on time was getting to be a bit much… also knowing that most of my classmates wanted to work with the artist I was traveling with already, made it easy for me to just keep the pursuit at dance more consistent, and skip being in a "normal" classroom
The reality show, and dance role done in a Movie called "The Rum Diary" cast by Aakomon Jones ( who YEARS later I find out is a LEGEND in the dance industry in Los Angeles ) help Me make the contacts I needed to move to the capital of the island San Juan, Puerto Rico a year or two later. Before moving I manage to Audition and Cast a spot for two local and internationally known Artists in The Latin Genre for My 1st Arena Performance / Concert, that later lead to a position in a Company called "Rhythms", lead by an awesome Choreographer ( who also held the audition ) by the name of Daniel "Danny" Lugo. There I start taking professional classes with top teachers and dancers on the Island which in time lead me to work with artists such as; Wisin & Yandel, Arcangel, Tito El Bambino, Luis Fonsi, Rakim & Ken-Y, Jadiel "El Leon", Paulina Rubio, WyCleaf Jean do more traveling to places in Latin America like; Colombia, Chile, Venezuela, Peru, Panama, Ecuador, & Guatemala. I also have had the honor of doing Latin Award shows like Latin Billboards, Premios Juventud. Premios Lo Nuestro along with TV shows like Despierta America all based in Miami. — Later, after gaining experience, I start teaching local classes in the Island in the styles of Hip Hop and Reggaeton that further expanded My love for what I do.
After being a fan of ABDC (Americas Best Dance Crew) Season 3, I knew I wanted to move to the states; To My blessing I get booked on a job, while still in Puerto Rico, to dance for a Miami based Pop Artist that flew Me out to LA (2010; WOW now a decade ago ). I fall in love with the City the 1st time I visit; How could You not? I am flown out by myself, picked up in a Limo, Stay at the JW Marriot, Perform for a Full Staples Center, and get picked up for an "after party" with Quest Crew ( the team I spent My season voting for during the ABDC season ) —little to say I was convinced LA was for ME. I go back home, after the love received from the City and Quest Crew… To then, a few months later, leave Puerto Rico spontaneously to end up in LA. First stopped was in Miami at the end of 2010 and lived for about nine months; to finally move to Los Angeles on August 31, 2011.
From then till now it has been a roller-coaster of experiences; a Month into my move in 2011, I sign with My current Dance Agency "The Go 2 Talent Agency" (GTA); too then eight months later, I am on the American Billboard Awards stage doing My 1st "LA job" with none other than JUSTIN BEIBER, Creative director Brian Friedman Choreographed by Nick DeMoura ( both of whom I spent years watching on YouTube ). Later I do two seasons of X-Factor, I got to work Season 2 , again lead by Brian Friedman assisted by Tessandra Chavez, and Tucker Barkley. Season 3 I work with Jamie King, Galen Hooks, Keoni & Mary Madrid, to then further in to My LA experience work with LaVelle Smith Jr, Liz Imperio, also talents like Carmit Bachar, and Tyrell and Latrina Washington to name a very few… With all that, I have also been privileged to teach, aside from Puerto Rico, here in Los Angeles, Mexico, Canada, and the UK. Now, it's been almost a decade and it's all added to today, a side from the hard work before I even moved to to California.
LA has been home now for the past eight years going on nine, and it gets harder to leave this place every day (though to MANY here in LA, I am a "new" face ) … and tho I have shared a lot, I don't even think I have touched on many things that matter the most to Me and have made Me most proud of continuing to live here, which is # 1 overcoming the fear moving here or being alone, # 2 Battling things like depression and suicide (which was HEAVY for Me in 2014) … because Yes, the achievements and experiences are amazing… But its important to also share about the things we GROW THROUGH to have these manifest. —This city, as AMAZING AS IT IS, will test every fiber of Your being, specially if You don't know Where or What Your faith is in and what You truly believe in. Which we make clear before or even while we live here.
Great, so let's dig a little deeper into the story – has it been an easy path overall and if not, what were the challenges you've had to overcome?
As I shared in My Previous statements… It is often not a smooth ride, I believe I described it as "ROLLER-COASTER of experiences". And it is, especially when You come from another country that has WAY DIFFERENT ways of living. We, that live in the states, forget how fortunate we are to be here. —Leaving home is one thing, but leaving Your Country ( in My case Island ) where Your Family, and Friends, or even the comforts of finding opportunities are, is not an easy thing to do… and for many of us "going back home" is nowhere near of an option.
— For me ( like many others ) there are times that the mental battles are the toughest; a side from physical challenges like finances ( which I am still getting that in order ) which can add another obstacle to get through. We all know the cost of living in Los Angeles, for an Artist, can be the hardest challenge to face, practically speaking. But We all have to some how figure things out as We. Which has be My go to way of being for me, Living BY FAITH along with the work. Figuring it out by myself as much as with people is a necessary balance to keep, don't get me wrong LA has blessed Me with a few of the most amazing human beings I have ever met in my time here, but we are all going through something; and sometimes You'll find Yourself alone figuring life out. Trust ME, I've been homeless in this city and just like theres there's has been people that have open their home doors and offered an couch, food, and even money… there has been times that I have had to just do things on My own, which creates a lot of character. But luckily I have done this more with people than I have by Myself, All whom I thank today, HERE AND NOW, because without them I wouldn't have made it through the depression and mental state I was in. There is no worst battle faced than the one an Artist faces within him or herself. I am grateful for my people; too many to name, but I hope that if they read this they know I love them with all My heart.
Please tell us about your business.
My Business is Me.
On My Social Media I use #ClassWithJUNITO( for Dance classes ) and #BOXEOwithJUNITO (for boxing of course ). I have actively been teaching Dance for 2yrs in LA and coaching Fitness / Boxing for a year. With My amazing agents ( GTA ) We are working on My Choreography and Creating Directing as I been recently requested on several projects in the industry. I also aim to cast some Acting project as the new year continues, for now the focus is the mission. — My Mission is to Exemplify loving God, Loving Yourself and Loving People through Entertainment and Your Craft. Though I am gifted in many areas ( Dance, Music, Fitness ) what all three have in common and are what I specialize in is; Building and Encouraging others to pursue and live up to their highest standards and potential of living, in all areas of life.
What makes Me different from the rest is also what makes Me relatable to many. I make my experiences and goals, as vast and as much as they are, to be very practical to those who have a dream. My purpose is to Encourage, Motivate, and Make Plain our God given ability to connect and achieve our dreams.
Do you look back particularly fondly on any memories from childhood?
There are so many; but one of these is growing up with my sisters ( I have five, that a lot! ). — This is how I've always been a performer… After falling in love with ALADDIN and Jim Carrey as The Mask, when they first came out, I memorized every single word in those films; because come hurricane season in the Caribbean, a storm or hurricane would hit the island & We would be without power for days, even weeks… So to kill time, aside from board games, lit by candles, I would recite the scenes to My sisters to make them laugh and forget the storms. It's a memory I never forget….
Contact Info:

Image Credit:
One set of pictures are by J1 Production ( in Toronto, Canada )
Others were by Oscar ImmortalShotz
Suggest a story:VoyageLA is built on recommendations from the community; it's how we uncover hidden gems, so if you or someone you know deserves recognition please let us know here.