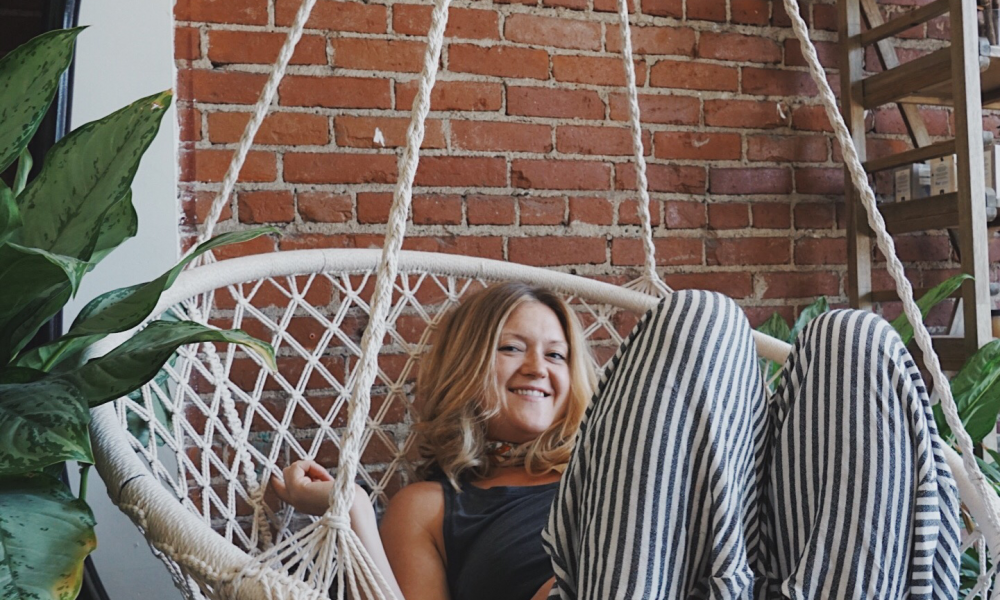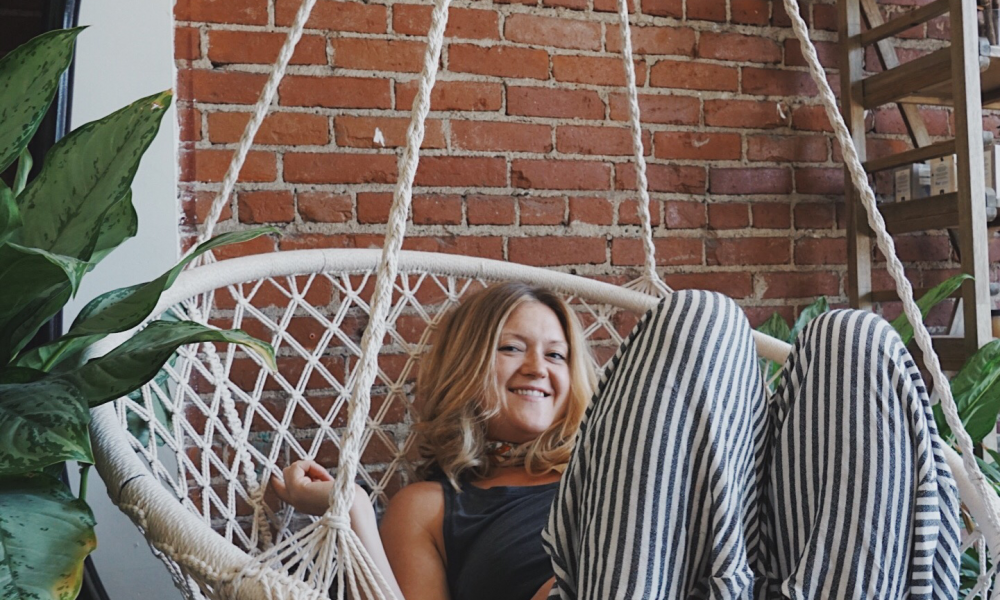 Today we'd like to introduce you to Julien Elizabeth.
Thanks for sharing your story with us Julien. So, let's start at the beginning and we can move on from there.
I have always been self-reflective and curious. I have a very strong seeker within me who is inspired to change and grow and create. My journey has led me here largely because of a deep desire to honor and share the practices I use to cultivate a whole, embodied life.
I was living in Chicago and working 60-75 hours a week in advertising when I started a regular yoga practice. I had signed up for a free week at a yoga studio around the corner from my place. Although I had done yoga before, it wasn't until that week that I really fell in love with the practice and the awareness it gave me mentally and spiritually. It woke me up to myself. I left my second yoga class inspired and with a pretty clear message that I was meant to teach.
This was around the same time that I got very interested in nutrition, health, and healing.
I had a volatile relationship with myself throughout my teens and twenties and used food and exercise as a way to cope with my stress, anxiety, and trauma. As my commitment to yoga and myself grew, it became clear that facing what was unhealed within me was important and necessary. I began to pay real attention to seasonal cycles because it made the most sense to me. This led me to Traditional Chinese Medicine and Ayurveda.
Small choices and a series of actions shifted me onto the path that I'm on now. Within three years of that transformative yoga week, I completed my first 200-hour yoga teacher training and nutrition program, quit my job, said goodbye to Chicago, and began teaching and coaching in Los Angeles. This entire period was somewhat of a quantum leap – a mix of certainty and gratitude and trust gave me courage to do it. Since then, I find myself continuously urged to leap beyond my comfort zone, landing somewhere new and growing and creating from there.
For the past two years, it's been a lot of travel – about 5-6 months out of the year. I've lived and taught and studied in North and South America, Asia, and Europe. Traveling so much has really attuned me to astrology – tracking the moon is a big way I stay connected and grounded to the collective. After all, the sky and this Earth is what we all share.
I don't think I could have imagined my current reality at the start of this journey, which I feel is one of the best lessons of all. Each step along the way has truly opened me up enough to move forward to the next. These gifts of these practices are endless and I am pretty content with where I am now.
Has it been a smooth road?
Having a solo-business of any kind requires a lot of courage. Most of what has led to my success is a direct result of my self-work to know my values and my worth and to be willing to let it all change and grow in new and unexpected directions.
I think when you step into doing this work, you are stepping onto a path that calls on you to surrender over and over and over again. This can be exciting and challenging. There isn't necessarily a career track laid out with milestones or annual reviews or secure guarantees. I feel fortunate to have found role models and friends and partners with teachers who can see my light, passion, and commitment. My relationships have been the most honest reflection of where I am on this journey.
I am still challenged to get clear with the direction I want to go. Yoga, nutrition, and astrology are each full studies of themselves – it's easy to get lost and excited with new ideas and new directions.
Pursue anything long enough and eventually, it's natural the romance will wear off. What remains is the choice to continue on through the days and weeks when it's hard or uninspiring and to cultivate motivation and resiliency without attachment to outcome.
What I love about my story right now is that whatever arrangement I find myself in, I get to share it all with a lot of incredibly strong and inspiring humans who have become teachers, students, friends, and family. This is the greatest gift that makes it all worth it.
We'd love to hear more about your work and what you are currently focused on. What else should we know?
I teach and share what has meaning for me – what has helped me live more whole within myself. I believe we all have to walk that path for ourselves, so the more authentically I can share my own journey and the practices that support me, the more I hope others feel free to walk theirs.
I see my offerings categorized into three realms:
Fork: one-on-one wellness coaching, seasonal health resets, personalized cleanses, private cooking classes and events, plus recipes, cookbooks and nutrition guides.
Life: Yoga Nidra, asana inspired by Katonah yoga and yoga therapy, Kundalini Yoga and The NAADRA Experience, which merges kundalini yoga, yoga nidra and astrology with the vibrations of a gong. It's seriously amazing and so healing – a deep and restorative trip into the subconscious mind.
Moon: Astrology, which includes natal chart readings, relevant astrology insights, and new moon circles, retreats and ceremonies.
Most of my work is organized around the moon cycles – retreats and gatherings at new and full moons, seasonal nutrition programs based around the lunar calendar and yoga practices inspired by the astrology. The more I live aware of these cycles, the harder it becomes to separate nature from my work.
In anything that I am doing, I hope to contribute to a space that feels safe and real so everyone can feel respected as they are, exactly as they are. For me, this requires a lot of humility and honesty (and forgiveness) because I'm not always going to get it right. What sets me apart is my commitment to my own process and a passionate pursuit to learn and grow and go deeper.
Let's touch on your thoughts about our city – what do you like the most and least?
I love how eclectic Los Angeles is in every sense of the word. I can hike a mountain, swim in the ocean, experience a bustling city, and lay in a park eating tacos, or fruit, or smoothies… or anything I crave – all in the same day. And it's the same with just about everything: yoga, art, music, healing practices – it's all here.
I am a huge fan of living fully in LA, so I really enjoy experiencing and working in many different areas. Since the day I landed here, I was pretty adamant I wouldn't get stuck living in one neighborhood or "side" of the city.
I think many people would say they dislike the traffic, so I won't go there. I actually really love driving in LA! What I find challenging is how easy it is to lose touch and how easy it can be to not be spontaneous – because of distance, or busyness, or work, or traffic, or something else.
I think more often than not, people feel like they have to consciously plan out what they're going to do and who they're going to see, and since public transportation is pretty minimal, there isn't as much organic human interaction.
Pricing:
Private Yoga (personalized and therapeutic blend of asana, therapeutics, breathwork and kundalini yoga and meditation) start at $120
New Moon Circles start at $22
Public yoga and yoga nidra classes start at $20
The NAADRA Experience is $30
Natal Chart Readings (conducted virtually anywhere in the world) are $122
New Moon Retreats at Wild Child Village in Ecuador (February and March 2020) start at $1,888
Summer and Winter cookbook and guides are $22
Seasonal Nutrition Reset and Cleanse starts at $97
Contact Info:

Image Credit:
Grayson Gilbert, Jaida Bentley, McKay Neild
Getting in touch: VoyageLA is built on recommendations from the community; it's how we uncover hidden gems, so if you know someone who deserves recognition please let us know here.