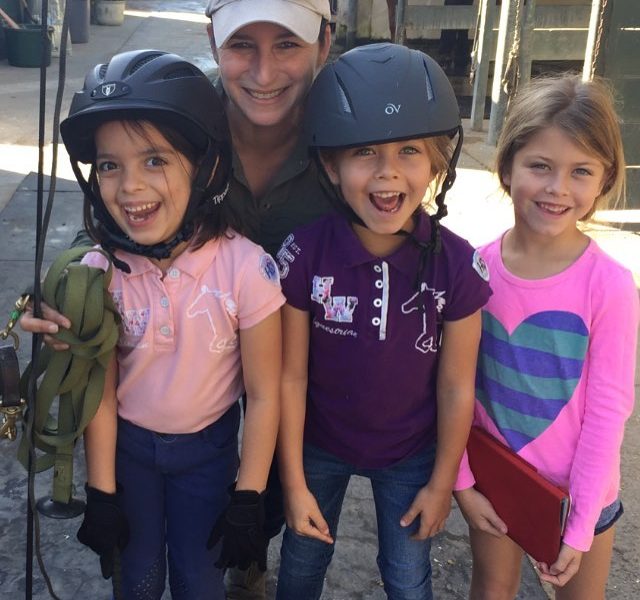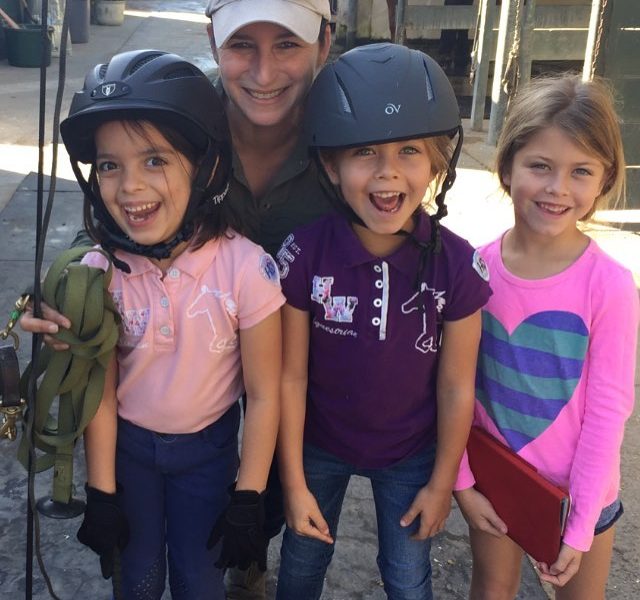 Today we'd like to introduce you to Julie Sloane.
Julie, can you briefly walk us through your story – how you started and how you got to where you are today.
Horses came into my life when I was in Jr High. I had a friend who owned a horse at a stable in the Los Feliz area. Occasionally I would spend the night at her house, (we all lived in west LA), and wake up in the 5:00 AM hour to take (3) buses to get to the barn. From that point on horses would be a part of every stage of my life.
I found that riding and being around the horses diffused anything that I might be struggling with. School, friends, boyfriends, marriage, divorce, single motherhood. It literally has saved me more than twice. For me, it is physically and mentally therapeutic. I always say it cleanses the brain. Once you are mounted on a horse, all you really are able to think about is taking direction and do your best to execute it. There is no time allowed for the stresses of work/life/school, etc to interfere.
I spent years riding and taking lessons and showing (competing) whenever possible. I ended up teaching for another program for 5 years, working for a vet for 5 years, and then back teaching for another 5 years. When I finally parted ways I moved to the Paddock Riding Club.
I chose Sagebrook Farms as my program's name. "Sage" drives away negative energy and is known to cleanse negative or old energy away from a given space. I was ready for a new a beginning. "Brook" came from the sound of water, which I love as it's so soothing. Our overall mission is to educate from the ground up.
The Paddock Riding Club has been home for 7 1/2 years. After spending so many years in the equine world, I made a few promises to myself when I started Sagebrook Farms. I was determined to take out all the things I didn't like about the business and add in more opportunities.
What I didn't like was some of the choices of horses I saw in various programs. It takes a lot of time and effort to go thru the process of finding a suitable horse for a program such as mine. I spend hours screening horses before I actually go out to try a horse that "might" be suitable. All horses are not for all riders. My horses need to like their job.
We, at Sagebrook Farms, do step outside the box. Some of our students set "showing" as a goal, others just want to give it a try for the experience. I have coordinated various clinics such as vaulting, polo, natural horsemanship and dressage clinics. We are always looking for new and interesting ideas to add into our program. My goal is for my riders to be able to hold a 5-minute conversation about something other than their lesson. I want to offer diversity whenever possible.
Most important, I have opened the door for Sagebrook Farms to be more than just a "ride and leave" program. It is a home away from home for those that want a bit more. To come bring your lunch, hang out and groom or bath a horse. At this time I have volunteers that just show up to clean water buckets, feed the horses or just bring treats. When I hashtag social media posts: #clientslikefamily…I really mean it, and I think they feel the same way too.
Has it been a smooth road?
It's been a challenging road, for sure. Horseback riding is a luxury item. It's not a necessity. I'm sure many small business owners stay awake nights brainstorming and seeking ways to make ourselves known. I have come up with some creative ones that seemed to have worked well.
Growing a business such as this one is definitely a challenge as animals are involved and that increases the work and worry. The cost of keeping a horse, ie stall/board, feed, and shoes is not an inexpensive venture, so finding a balance is definitely a test.
We'd love to hear more about your business.
Sagebrook Farms is an English horseback riding lesson program.
We specialize in teaching all level riders but safety is #1.
We are known for quality. We have quality horses and a knowledgeable staff.
We cater to a diverse clientele. We have clients that ride 4 times per week and those that ride 1 time per month. Regardless, when they come to ride at Sagebrook Farms everyone gets the equal treatment…a level paying field, if you will.
As a company, I am most proud of the positive and nurturing environment that we provide.
There are many moving parts to a business such as Sagebrook Farms, and all involved go beyond the call of duty. What sets us apart from the rest is that we take pride in what we have to offer as individuals and as a group, we are proud to represent the elements that our program stands for.
Is our city a good place to do what you do?
I've had a few…..I "pay it forward" whenever I can.
I ran an essay contest for Big Brothers/Big Sisters. My objective was to provide experiences that might otherwise not be attainable.
One of the recipients and her mom were overwhelmed by their whole experience at Sagebrook Farms. When she left I hugged her and said,"You made my day", she held the hug and whispered "you made my life".
Contact Info: