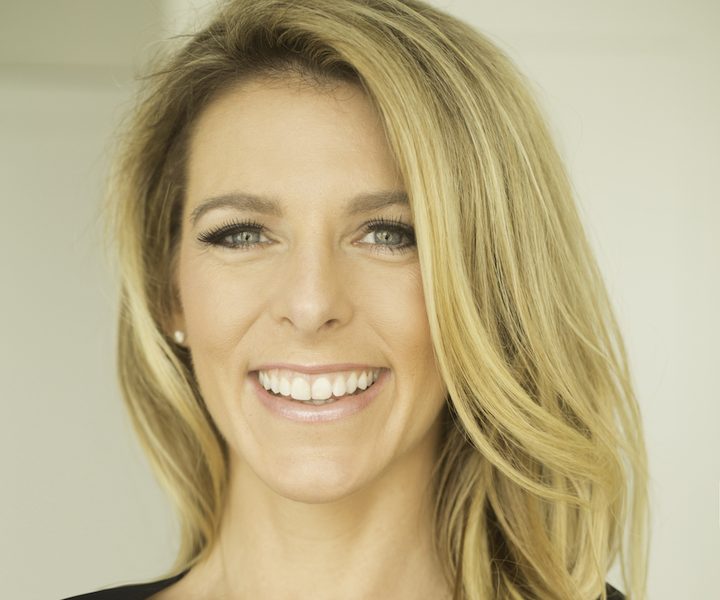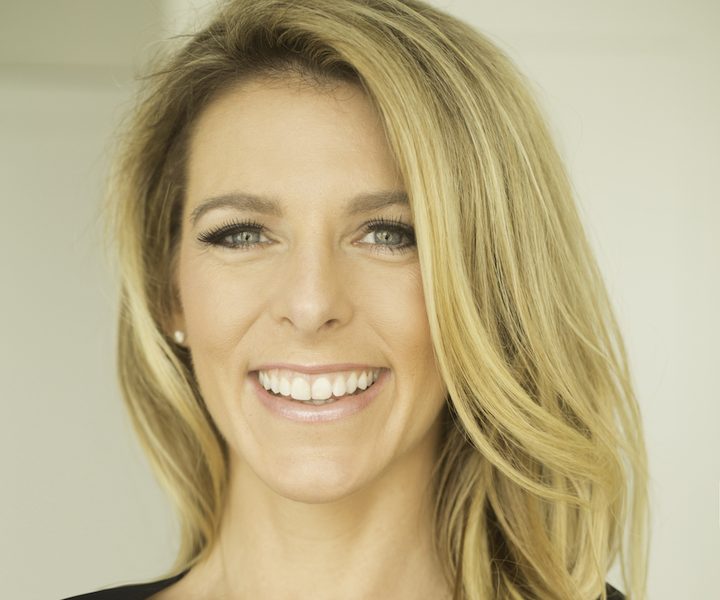 Today we'd like to introduce you to Julie Cielo.
Thanks for sharing your story with us Julie. So, let's start at the beginning and we can move on from there.
I grew up outside of a small village in rural Pennsylvania, where I learned how to can, ferment, cook, and garden with my Italian immigrant grandfather. At age 14, I was diagnosed with severe scoliosis. The doctors wanted to perform surgery that would have left me in a body cast for a year. My mother said "no, she'll do yoga." She gave me books on yoga and I taught myself how to get out of pain in conjunction with receiving trigger point therapy from a guy named "Bob" who also treated the amish on a country road. I was the weird kid that collected animal bones in the woods and put them in jars in my bedroom. I stole all the other kids' frog corneas in Biology class and made a necklace out of them. I worked as a make-up artist in my mother's hair salon. Art & Science were my jam. It wasn't a surprise when I was asked in high school to work in the local funeral home preparing bodies for viewing. Graduation was nearing and all I knew was I was getting out of that small town. The woman who hired me at the funeral home suggested I go to Mortuary College and specialize in "Reconstructive Cosmetic Artistry". I was like "yeah, that sounds like a fit.", especially considering I had been communicating with the dead since age 8 after my great grandmother passed away…which contributed a big part to my fascination with death and what was on the other side.
Flash forward to my last semester at Lynn University in Boca Raton, FL studying under the "Father of Mummification". I was the only girl in my graduating class of eight boys that were all from families of Funeral Service. I had a moment in the medical examiner's office, where I went every week to assist in autopsies. It was there that I removed my first brain with the use of a cranial saw at age 19. I had a moment one day where time stood still. Have you ever experienced that? I did, and in a room full of dead people. I had an "out of body" experience where I saw myself standing there. My "Higher Self" was speaking to me saying that I had done this work in the tombs of Egypt in a previous life and that I could choose the "Light" in this life. Interestingly, I had seen visions of the pyramids as I child. I knew in this moment I needed to make a change. I wasn't clear about my path then. Within weeks it came to me. My step father had come to visit me. He had driven from PA. When he yawned driving, he popped his jaw out of place. We ended up at a massage school across the street from my college campus asking for assistance for his jaw. The professor put on a latex glove to go inside his mouth to release the muscle that was the culprit of his pain asked me how I knew so much anatomy. I told her I was going to Mortuary school across the street. She said "well, you would make a great massage therapist." It was in that moment I knew that is was time I gave back and got involved in the same modality that saved my back…Trigger Point Therapy or Neuromuscular Therapy. I ended up training under the same bodywork guru that professor did for nearly 8 years thereafter.
It was during that time I attended my first of later eight 10 day silent Vipassana meditation courses over the past 19 years. I later became a yoga instructor. I was teaching when it was not a cult trend. It was in 2009 when I achieved the highest level of yogic certification as a "Yoga Therapist".
Interestingly though, it was in 2001 that I fell ill with a debilitating Autoimmune disease that the doctors could not diagnose. It left me bedridden for 6 months. It was during that time I achieved a correspondence degree in Natural Health Studies and learned how to heal myself and my gut lining which was the cause of all of the other symptoms that the doctors could not explain.
I later opened a clinic in Vero Beach, FL and served that community for over 12 years. I came out to LA (Santa Monica specifically) after a divorce. I was in a very long term relationship (22 years) with my high school sweetheart. That chapter ended and I was ready for a change. I longed for the mountains meeting the coastline, fresh produce, and adventure so I sold everything and grabbed my French bulldog puppy and carry-on bag and left for the West Coast.
I knew I was ready to turn the page and started working on a career long collaboration so to speak. I began writing about what I call "Rhythm Lifestyle", an online program for folks to learn about Diet, Movement, and Philosophy…a complete lifestyle program. I was on the path to create it with a team of IT professionals when I had this flash of insight to create a brand called "Ferm Fatale". The discovery team asked me "what is it?" I said "well, it's the world's first fermented and healthy cocktail mix line". Within months I raised $150,000 and built a top of the line production facility, hired a team of food scientists, wine, beer, and kombucha brewers to help me formulate five different innovative and out of the box cocktail mixes that had yet to be seen in the market. Within months after that, we were selected for a showdown at BevNet Live for "Startup Beverage of the Year". Hard to believe that less than a year earlier I was working with clients to help heal their gut, get rid of pain, teaching yoga and meditation. Next thing I know I am standing on a stage with 600 of the largest beverage executives in the industry listening to my pitch. It was super intimidating and I would say I completely bombed it. I did however learn something true that day. I didn't feel like I was on track with the company. I was running out of funding and hadn't generated sales yet. I decided at the end of 2015 to put Ferm Fatale on hold and dig deep and discover what the real mission of the brand is and how I saw it unfolding in a way that allowed me to feel passionate to what I was doing. I knew then it was time to pivot once again.
After over a year "pause" with the Ferm Fatale I have discovered this…. I am focusing on just one of the five formulas. I have reformulated and repackaged and currently speaking to venture capital teams that are interested in a female empowerment inspired beverage company. The mission of Ferm Fatale is all about taking your challenges and turning them into possibilities. It's about learning that your imperfections are what make you sexy and unique. The slogan of the company "Live Clean, Drink Dirty" speaks to the health-conscious socialite looking for another option while out at the bar or at a party. The dirt is the good bacteria that is in our cocktail mixes that makes your belly happy. We love the play on polarity with this brand and of course you probably can guess where the company name came from…"Femme Fatale" in French means "deadly woman". "Ferm" is short for "fermentation". The beauty in fermentation is first you must let something rot before it becomes life preserving, I love that, but I am a little dirty though.
We're always bombarded by how great it is to pursue your passion, etc. – but we've spoken with enough people to know that it's not always easy. Overall, would you say things have been easy for you?
I had a 48-degree curvature of the spine that I healed by over 24 % with yoga and bodywork. I have no pain in my body now. I have helped thousands of clients become pain free over the years because I know what it takes to make change.
A debilitating Autoimmune disease left me bedridden at age 24. That inspired me to get a degree in Natural Health Studies and heal myself. I help others heal their guts and thrive disease-free.
My mother has been married 6 times. I didn't know my biological father until after I was married. I was in a 22-yr. relationship with my high school sweetheart. I left 5 years to come to Cali to explore a more expansive reality. I came out with my life savings. It was gone within 2 yrs.
When I ran out of funding with Ferm Fatale, I lost my apartment, went into massive debt, and drained my IRA. I have had success. I know the risks that are necessary to invoke change. I trust the process. It truly is about the journey. I now coach others to realize these principles that I live by: Challenges are possibilities. Life doesn't happen TO us. Life happens FOR us. Be the change. Heal yourself first so you can help heal the world. Do you cut everyone else is taken.
We'd love to hear more about your business.
I have been in the wellness industry for nearly 20 yrs. and serve as Health & Lifestyle Advisor. I work in variety of modalities from therapeutic bodywork, yoga therapy, meditation, fitness, nutritional counseling, and life coaching. I am currently producing a new 12-week personal transformation e-course on www.juliecielo.com. I lead worldwide retreats and see clients privately in LA, NYC, and Vero Beach, FL.
I am the Founder of Ferm Fatale, the world's first kombucha based cocktail mix that serves as a "convertible social beverage." Ferm Fatale emerged from my love for fermentation and an unmet need in the market for a healthy cocktail alternative. I have been a fan of kombucha for years and saw the trend heading towards the social scene. I have targeted the health-conscious socialite who supports female empowerment and third-wave feminism. From its downward facing triangle logo signifying "divine feminine" and its sleek black and orange branding, Ferm Fatale represents the embodiment of the modern, bold, strong yet feminine woman.
Contact Info:
Image Credit:
@sarahorbanicphotos
@photography_by_christos
@jillsutherlandphoto