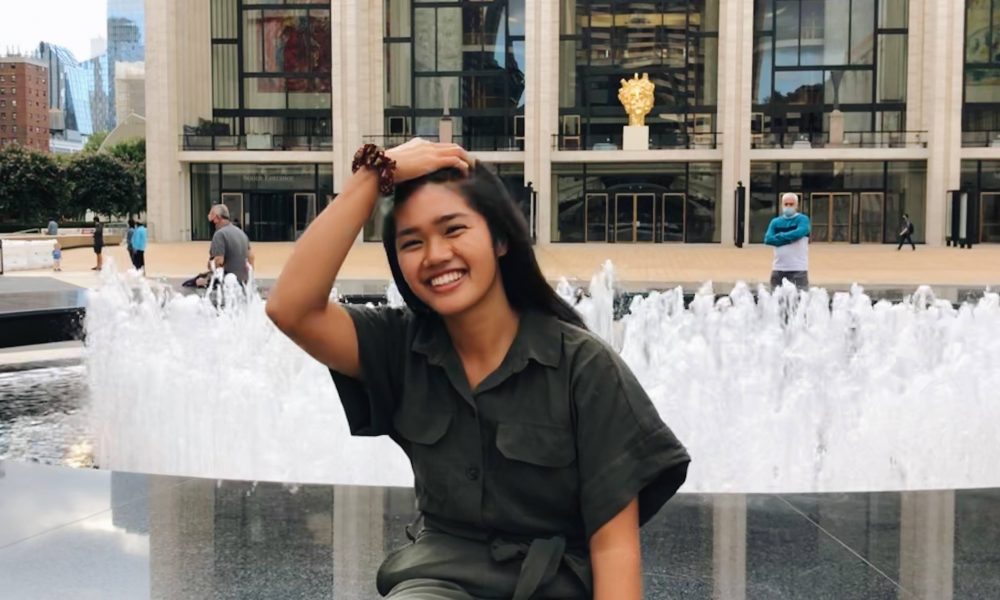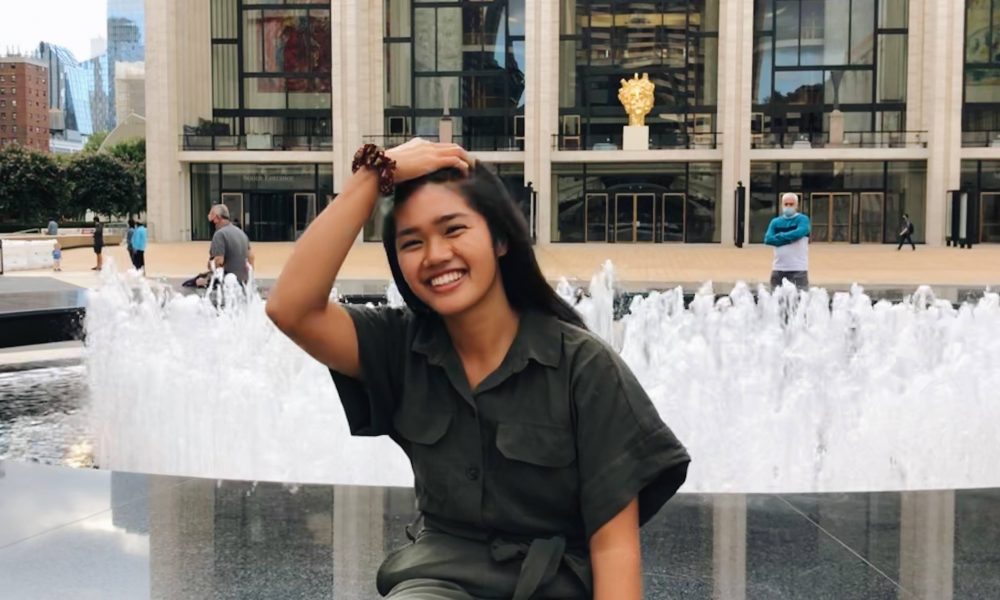 Today we'd like to introduce you to Julianna Romero.
Julianna, please share your story with us. How did you get to where you are today?
I was born and raised in Staten Island, New York, which is just a ferry ride away from Manhattan, one of my favorite places in the world. Just like every other kid, I spent a lot of my time watching cartoons, Spongebob and Hey Arnold! being some of my favorites. It wasn't until I saw Toy Story 3 in theatres when I was eleven that something clicked in my brain, and I realized that people actually made these movies. I scrambled home, typed pixar.com into my web browser, and looked through the careers tab. It was the first time I was exposed to careers in animation. I told my parents and they completely shut the idea down.
I definitely understood where they were coming from. I know that I'm not alone in having these tough conversations about an artistic future. Being raised in a first-generation Filipino household, the most important aspect of a career is security, so the idea of an artistic one was terrifying for my mom and dad. I was pushed to study medicine, and for a while, I was trying to train my mind to think that I could be satisfied with being a doctor. But every time I saw an animated film, I knew that making movies was what I really wanted to do.
It wasn't until my first semester of undergrad when I was studying pre-medicine and computer science that I had realized that if I kept studying these majors, I would realistically never work in animation. I had to be honest and ask myself why I was studying subjects I was not passionate about if I knew what I wanted to do. I've also been super lucky to have supportive friends who've encouraged me to pursue animation while I was having these doubts.
I switched to the fine art program at my college, which still didn't really have any animation classes. So I ended up taking a lot of traditional art courses while also finding any kind of animation resources around the city that could help me learn. I was then lucky enough to find and take part in CalArts' Summer Animation Residency program in the summer of 2018. After two days of being in those classes, I knew I had to go to that specific school. CalArts offered an education and way of thinking that I've never experienced anywhere else. I also participated in an animation program at the Walt Disney Family Museum that helped me hone some animation and character design skills, and I met great mentors there. I came back home to New York that summer, hustled for the next six months, and tried to improve my drawing skills and complete a portfolio. I went to life drawing classes at night on the Lower East Side, sketched people and environments during my subway and ferry commute, and visited all the museums around Manhattan during my days off from classes and work. A few months later, I found out that I got accepted on my first try!
In between, I've been able to make a short film about body image that has won a 2020 CUNY Film Festival award, and a stop motion film about my mother's immigration to the United States from the Philippines that has been nominated for a CUNY Film Festival Award and won the PBS Reel 13 contest. I've also been given the opportunity to give a talk at the Walt Disney Family Museum about my journey to CalArts for their Industry Path Workshop. And now, I'm currently in my second year at CalArts. Reflecting on my whole journey so far, it sounds pretty surreal. My middle school self would honestly be so proud. I wish I could tell her that everything worked out in the end.
Overall, has it been relatively smooth? If not, what were some of the struggles along the way?
The road to where I am has not been easy for me. But in retrospect, I'm really grateful for all the challenges that I had to face because those experiences are very formative to how I approach my storytelling.
My parents being against an artistic career really affected my self-confidence. I felt like I had to repress a core part of my identity to fit the role of a successful child. I still struggle with a lot of self-esteem issues surrounding my art and how others perceive it because it's something that was reprimanded for most of my life. Proving to my parents, and ultimately to myself, that animation was what I wanted to do forced me to face my anxiety about my uncertainties towards an animation career. I had to train my mind to believe in myself that I could make it because failing wasn't an option.
Because of this mentality, perfectionism is also something I struggle with. I have the potential to get very overwhelmed if I'm having trouble with an artistic task because my mind will automatically tell me that I'm not good enough. I've learned the hard way that the combination of overworking yourself while sending yourself negative thoughts is a recipe for disaster. The truth is that you can work on your artistic skills while being grateful for where you're at presently.
Please tell us more about your art.
I'm a visual storyteller! Since I'm at CalArts right now, I'm learning all the foundations of the animation pipeline while also working on my own short film. I definitely gravitate towards the story process in general and being a part of the initial developmental stages of bringing a concept to life. Ultimately, I love finding creative ways to tell a story that matters and can resonate with a lot of people. I also enjoy the challenge of figuring out how to make it fun to work on as an artist and engage with as an audience member.
I also love making time to sketch outside and capturing the places I go with a quick pen or pencil sketch and some watercolor. It's my visual diary, and it feels very grounding to explore new places and make artwork for myself amidst all of my required assignments. It's good to have an artistic outlet that reminds me why I like to draw in the first place.
I would say that my comics that I post on Instagram, where I speak on things like mental health and self-awareness, are what I'm most proud of artistically. I started doing them as an outlet for processing my feelings and experiences, and they seemed to resonate with a lot of people. I really enjoy being able to be candid with an audience and give people a piece of art that they can relate to. I think that my emotional vulnerability is what allows me to have a distinctive voice because of my experiences and the way I process them are completely unique to me. I'm the only one who can say what I want to say, and that's really powerful.
What is "success" or "successful" for you?
This is a great question and one that I've reconsidered a lot this year. Success to me is making artwork that I am proud of and knowing I'm putting out the best I can do at that moment in my artistic stage. Success is also living a life that is fulfilling to me. It's making sure I trust myself to make the right decisions artistically and professionally while also making sure I'm focusing on things that are important to me like my family, friends, and well-being.
I would find myself feeling this relentless pressure to work hard constantly in order to be successful within the industry, so I've had to reframe what productivity means to me. My art practice is intrinsic to who I am. How I exercise, who I spend time with, what I watch, what I eat, hear, feel, and think are all shaping my artwork just as much as when I'm drawing. So when I'm drawing, I'm working on myself. And when I'm working on myself, I'm working on my art too. So in a way, I'm always being productive.
Figuring out a good balance has been challenging. I do think there is a healthy way to have a disciplined work ethic while making time for moments that matter to me. Our most universal stories come from authentic life experiences, so it makes sense to spend time being present in living mine.
Contact Info:
Website: https://juliannaromero.com/
Phone: 9176841029
Email: juliannaromero@alum.calarts.edu
Instagram: @juliannaromero
Twitter: @juliannasromero

Image Credit:
Mariella Romero took the photo of me
Suggest a story: VoyageLA is built on recommendations from the community; it's how we uncover hidden gems, so if you or someone you know deserves recognition please let us know here.