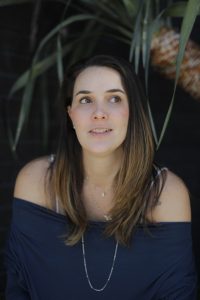 Today we'd like to introduce you to Juliana Guedes.
Juliana, please share your story with us. How did you get to where you are today?
If my toys could talk, they'd thank me for building them free houses. From a young age, I used to love drawing and expressing my creativity through paper, but to my parents' surprise, I wasn't that much into drawing shining suns, crazy-eyed animals or random people holding hands. I drew houses, apartments and build houses for my Barbie's. If there was something my toys never missed, it was a roof over their heads. At least a very refined imaginary roof. Once I got a little older, I started collecting flyers from new development buildings and studied the plans and thought how to make them different. These were the first signs that eventually led me to pursue a career in Architecture.
I was 24, had barely graduated and worked with Architecture when I realized that wasn't the path I wanted to take. It was a disappointment to my little girl's dreams; my dad didn't take the news very well either. But an opportunity to work in an event-planning agency knocked on my door through one of my dad's friends, which made it easier to convince him of my decision. I was able to put my architecture knowledge into practice, but instead of building houses, this time I was creating and decorating sets, creating and developing scenarios and décor for the most diverse events.
Watching movies and TV shows was one of my favorite hobbies growing up. Not only because of the stories themselves but because they would spark my imagination. I would wonder about the magic within the worlds I was watching and then about the actual craft. I was simply fascinated by the sets, props and costumes and their ability to transport you to a different time and place, all of that without leaving my hometown, São Paulo, Brazil.
Once I realized there was actually a job where I could combine art, design and architecture with TV and Film, I was certain that's what I wanted to do! And during an over 100 degrees summer program in Fresno, CA, I had my first experience working on a set. For two weeks, I took the role of Art Director and helped design the set for a play we were producing for a live TV presentation. I immediately knew what I wanted to do with my life!
I continued working with events while trying somehow to get into the entertainment industry until I moved to London and got my Masters in Production Design. After graduating, I was certain that with a Master of Arts from a renowned school, doors would be open in a heartbeat and I would soon be living my dream!
A couple of months later, I got a job as the Production Designer Assistant for the 60th Miss Universe Edition, which was held in São Paulo! Convinced this was going to be my breakthrough, I was again frustrated to be back at where I started, as it was "too hard" to work in this industry, especially in Brazil.
Fast forward to New Years' Eve 2017, I was frustrated, unhappy, working on a family business that didn't fulfill me and desperate to make a change in my life. I spend the night alone, trying to reconnect with myself and with my dreams. Just after the clock turned 12:00am, I decided that I was going to do everything I could to get back on that path and I wasn't giving up this time. Six months later, I arrived in LA with a plan, but not one with every step defined. I was going to take one step at a time and see where they took me.
I graduated from UCLA Extension with a Certificate in Producing and currently, I'm a freelance Production Designer, trying to make my way in this business. Every step led me to this. I have been preparing my whole life to give a soul and a heart to fictional spaces. I'm ready to create the wonderful scenarios that stories and characters deserve, just like the ones I created as a kid.
We're always bombarded by how great it is to pursue your passion, etc – but we've spoken with enough people to know that it's not always easy. Overall, would you say things have been easy for you?
It's very common for many of us to look at other people's paths and it's inevitable to compare each other. To think we should have achieved something by a certain time in our lives, whatever it may be. But we all have our own unique paths. No one takes the same road, nor has the same timing. This behaviour alone makes the road difficult. And I always had a tendency of romanticizing all steps of my life, every happening and planning every little detail. And it would always frustrate me and upset me when things didn't go according to my plan.
With that being said, I lost many opportunities in my life, because I was too stubborn to make any changes to what I thought was the "right" way or best way to achieve what I wanted. I thought there was only one way to do it, one road to take me to my destination and other roads would only delay getting to the end of the line.
So, no, definitely my road hasn't been smooth. It was hard accepting that I didn't want to be an architect anymore. How could I not want to follow a road I set when I was just a little girl creating her own plans, her own layouts, her own worlds? It was hard when my dad was disappointed I was changing careers and not doing something he paid five years of school for and it was even harder to hear him say I should be looking for a "normal" job, since I wasn't being successful in finding my dream job. It was the hardest thing to hear those words, words that, unintentionally, unmotivated me at that time and came from the one person you would expect to be there for you, supporting you no matter what.
Getting out of my comfort zone was by far the most difficult thing I have ever done. Moving to different countries, away from family and friends was hard, but I adapt very well to the situation I'm at and try to handle the best way possible and make the most out of it. But despite all the struggles, especially with the moments we are living this year, I'm happier than ever, definitely on my best years! I am a person who always tries to see the glass half full.
PS: Even though at first my dad was reluctant about me changing careers, he is my biggest supporter, along with my mom, brother and sister-in-law. He always says how proud he is of me, how strong and brave I am for taking risks and going after my dream!
So, what's next? Any big plans?
It took me 35 years to understand that no plan is definite and everything can change in the blink of an eye. This pandemic has proven that, as it affected all my plans for this year. But a great friend told me all these challenges are here testing me, as if the universe is asking if this is really what I want. And every time I face some bumps in the road, I take a deep breath and think of how far I came until now and this pushes me to keep going.
So for now, I'm sticking to my original plan when I moved to LA, two years ago. Continue working on every production I can, collaborating with friends, gaining all the knowledge and experience I can. Ideally, I would like to find me a mentor, perhaps an internship with someone who has been in this business longer than me and can teach me everything I need to know to succeed.
I might have to make some changes on the way and now I'm OK with that. I'm just taking one step at a time.
Contact Info:
Suggest a story: VoyageLA is built on recommendations from the community; it's how we uncover hidden gems, so if you or someone you know deserves recognition please let us know here.