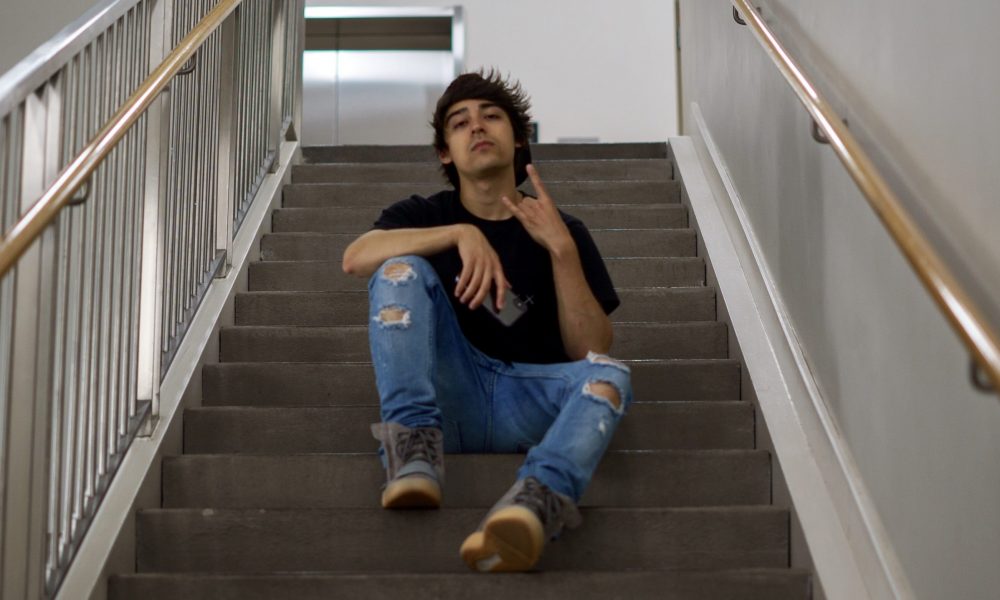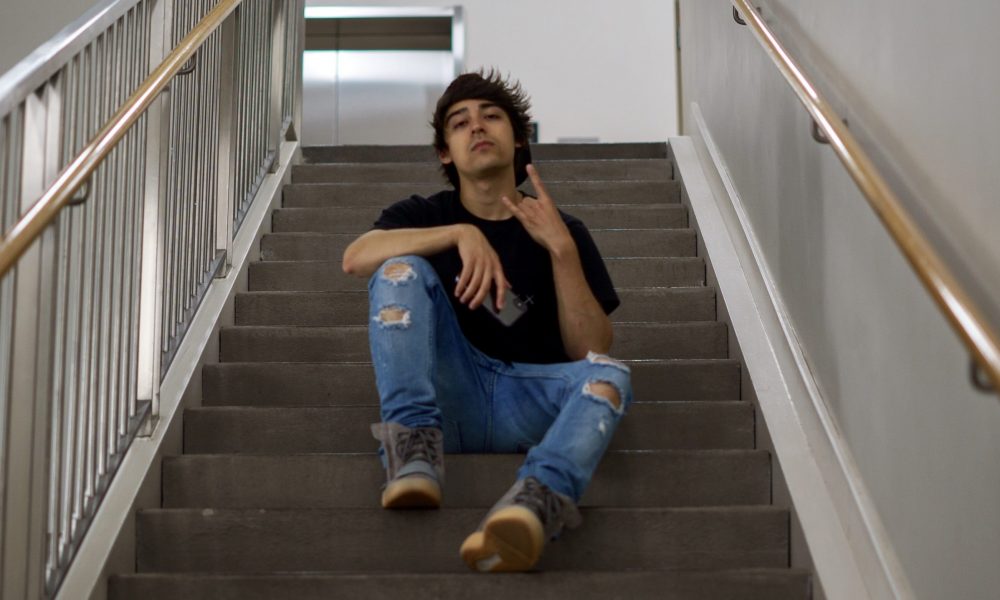 Today we'd like to introduce you to Julian Gioffre.
Julian, can you briefly walk us through your story – how you started and how you got to where you are today.
This all started back in beginning of 2017 when I was at a breaking point in life where I wasn't sure if I wanted to continue making videos and pursuing film production or stay in school and keep working at apple retail until I figure out how to make real money.
I have always been into hip-hop-rap since senior year of high school, but after I graduated and started college that summer I had met one of my closest friends to date, who at the time, introduced me into A$ap Rocky, Juicy J, School Boy Q, Dom Kennedy and Curren$y. From there, this is what got my foot through the door of new style rap music.
During this time, I was at a point in life where I really had no idea what I was doing, I was also extremely depressed and not happy with myself so I figured I'd try something new to help keep my mind off of life's challenges.
One day I had a thought that seemed crazy to me at the time but so crazy that I couldn't not give a shot, and that just happened to lead me to do learn how to use the DAW that I had bought from my job at the time, called "Logic Pro X". From there, I decided to just take the time everyday after coming home from work to just learn how to use the program and eventually began to start making beats. I had given up making beats from being so frustrated with how bad they sounded to me at first so I decided to take a month break from it and come back to it during a later time.
I had begun talking to my coworker (Who now goes by Maanzglobal) about wanting to possibly start rapping and messing around with Logic and maybe freestyle on some beats that I had made at the time, with him at his dad's work office down the street from our houses. Every Wednesday, we would practice and try to get comfortable rapping or singing out loud in person as this became more and more of a hobby to me as it became less nerve-racking overtime. But, for me, it didn't become a newfound lifestyle till later that year.
Later that year, I had met a girl who would later become my girlfriend the following year, and we became best friends. And after hanging out so much, I had found myself to be in such a comfortable state with myself and around her that one day the life-changing question popped into my head "What if, I, made a song?". I had so many people hate on me and put me down since high school and constantly accuse me of things I never did or claim that I was a person that I wasn't and I also had a huge crush on her as well as so many untold feelings about her that I needed to let out somehow, so I figured, what not a better way to let this out, than in the form of music. So me and her had wrote some songs together but none of them quite worked but one day I was so annoyed with how she kept ghosting me or playing games with me that I decided to write a song about her and the people who kept doubting me or hating on me and next thing you know, that lead to it becoming my first ever track (No Friends) and official foot through the door of the music world.
Since then, I ended up working my ass off with school, music, and work that I managed to save up to buy my first nice car, I finally manned up and confessed my feelings for her, we started dating, I was in the process of putting an album together as well as a music video for my first song. Unfortunately, that relationship turned into quite the toxic one and lead to an endless struggle of me doing anything I could to make her happy, but also struggling to balance out music with that as well.
Eventually, I managed to push through all the negatives happening to me in life, and eventually met someone who I consider like a brother to me (Lemuelw15), and we just were on the same wavelength about everything in life and we began to make music together, travel, formed a music duo, got our first paid gigs together, and I eventually considered signing him to the record label I created "Oceanside Records".
After we had seen our first packed show at this venue "Brick & Mortar SF", where people screaming and singing along with our music going crazy in the crowd, we knew we had to take this seriously. As the year went by, we got through our life struggles, continued to work hard, made connections and networked every single day until we managed to plan, save up, and finally make the move to LA, where things really took a crazy/rapid turn for us in the actual industry.
We're always bombarded by how great it is to pursue your passion, etc – but we've spoken with enough people to know that it's not always easy. Overall, would you say things have been easy for you?
As much as I would like to tell anyone "It was a smooth ride and things always worked out", well, It almost never worked out, every single time.
The biggest struggle was getting people who bought tickets to come see us perform, to commit and actually show up. We had to deal with people's true colors and the lack of "Real" support countless times which was quite discouraging for the longest time.
Other main challenges for me was still being stuck in a highly toxic relationship, accumulating a ton of debt over the years, getting double-crossed/getting taken advantage of by people who I once considered family, and also not having the proper direction with the music route let alone a manager or connections to guide me in the right direction.
Please tell us about Oceanside.
I go by the name "Jayoolian". I am the CEO/Founder of my record label called "Oceanside Records". I produce beats, sound engineer, mix/master music, songwriter, and I record. I am known for my crazy positive and explosive energy as well a strong drive/hunger to make it and succeed in life. I have always been the center of attention/life of the party everywhere I went growing up in life. Since I was a little kid, I always used to sing to pop music and love being really loud and obnoxious around everyone. My main skill I found out I had early on in life was being a very good people person, really good at improvising, public speaking, and not afraid to be blunt with anyone. Everyone knows me as the kid that "actually made shit happen". As an artist/company I am most proud of my sound and how different I am from everyone and the fact that I try to be as accurate and relatable with music as possible because to me, writing about things that I'm not going through or haven't experienced doesn't make sense and doesn't fit the type of person I am.
Has luck played a meaningful role in your life and business?
I don't think good luck has to do with any part of my life. I like to tell people that instead of living with the mindset of "Wish me luck" or "Wow, that person is so lucky to be them or be rich", why not create your own luck and see how far that takes you in life. With that being said, I have had the worst luck since day one and constantly jumping over roadblocks everyday so I had to figure out how to use the idea of constant bad luck as a tool to help me create good luck.
Contact Info:
Image Credit:
Meica Soto, Freddy Nuti, Grant Musayelyan, Prince Jackson
Suggest a story: VoyageLA is built on recommendations from the community; it's how we uncover hidden gems, so if you or someone you know deserves recognition please let us know here.