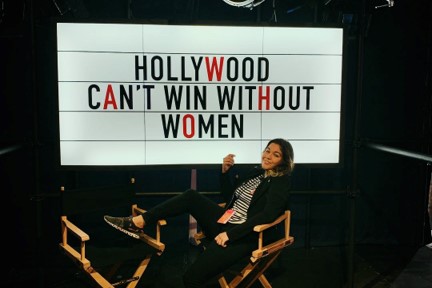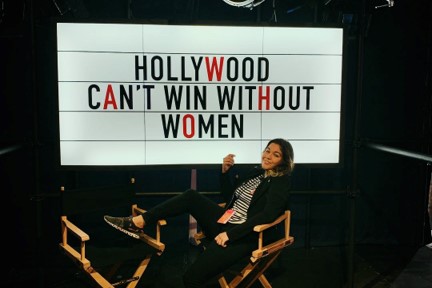 Today we'd like to introduce you to Julia Muniz.
Thanks for sharing your story with us Julia. So, let's start at the beginning and we can move on from there.
I am pretty sure you have heard tons of histories about young entrepreneur kids and how everyone is passionate about the entertainment and live event industry. Mine ain't that different, but long story short, I believe that my passion for learning new skills, my adaptability, my futuristic vision, and the hustler inside me got me where I am now.
Yes, I did some acting classes when I was in middle school and performed in "Annie" and "Charlie and The Chocolate Factory" 's adaptations, but even though being on stage is a great feeling, I didn't want to pursue a career as an actress… I believe I knew that my place is actually backstage. Some years later, I basically quit high-school in the middle of my senior year because I was just 17 years old when I got approved to study Advertising and Marketing at ESPM – my passion school since I ever started collaborating in entertainment websites. Its undergraduate course in Advertising is consistently ranked the best in Brazil, and I am not the person who loses an opportunity. In 2010, I participated in a research project about the entertainment industry at the Copacabana Beach to understand more the neighborhood's feelings about the free shows that happen there from time to time (like Rolling Stones, for example!), starting my career right in the first quarter. Right on my second year, in 2011, I started working in advertising agencies as Project Coordinator for clients like Disque-Denuncia, an NGO that works cooperatively with the police receiving anonymous information, which I attended for two years while studying Intensive Digital Marketing at ESPM, before jumping into the entertainment industry.
In 2013, I worked at Café das 4, a digital agency, creating contents for "Hello, Dolly!" adaptation and "Tim Maia – The Musical." At the same year, I got hired by Grupo Artplan to be Account Intern for Rock in Rio Music Festival, the largest music and entertainment festival in the world (with more than 30 years in 4 countries!), working not only with their digital account but also briefing for print, tv, radio and even scenography. I got promoted before graduating as Account Assistant while attending Rock in Rio Brazil, USA, and Lisbon, being responsible for controlling its advertising budget and worked as Production Assistant during the 2013 festival. While at the same time, I had clients like Rio Open, the largest tennis competition of South America; and NBA Global Games Rio 2014 (Miami Heat x Cleveland Cavaliers), along with other entertainment companies. Right after I graduated, I took a vacation and came to Los Angeles to study Business English to better attend Rock in Rio USA and fell in love with the city, a feeling I had never had before, like I was meant to be here.
After around two years at Artplan, I was hired by NBS, a Dentsu Aegis Network agency, to assist the Account Department with one of the most significant accounts in Rio de Janeiro: Petrobras. However, before completing one year at the agency, I got two scholarships to study abroad and needed to make one of the hardest decisions in my life – focus on my aspiring career or quit and travel to go back to my studies.
My wanderlust spoke louder, and there I was: packing to spend a month in Italy studying "Creativity, Innovation and New Businesses" at one of its first business school, Fondazione CUOA, and "Business Management" at San Ignacio College, in Miami, FL. However, something still called me back to Los Angeles, I just didn't know how.
I went back to Brazil in between both courses and studied "Future Thinking: Coolhunting and Trend Analysis" at ESPM. I applied that knowledge while working at Rio de Negocios, where I identified and analyzed behavioral trends by conducting field researches to contribute with insights for the development of projects like Jogos Cariocas de Verão, the largest sporting event outdoors in Brazil, and Oi Skate Total Urbe Open (Oi STU Open), the world's largest skateboard competition in Latin America. Thus, performing direct mediation between cultural expressions and consumption practices.
Knowing that advertising was going towards more storytelling and seeing that Cannes, prestigious advertising award festival, also implemented an entertainment category, I didn't think twice on choosing my next study field: Business and Management of Entertainment and Producing at UCLA Extension.
I knew I would need to go back to be an intern to get my feet at the door in the world's entertainment capital. Thus, I became an intern at VMI Worldwide, an international sales agency, where I could work with the development and marketing team doing a lot of script coverages for almost a year and worked for Downtown Los Angeles Film Festival as series curator of their programming team. In 2017, I was hired at DisruptivAgency as their Account and Operations Manager, dealing with clients such as influencer Jake Paul and Olay, with +$1M budget projects after implementing with the team a new project management process.
After that, I started working more at live events' productions, such as Sundance Film Festival, BET Awards, Luxury Gift suites for the Emmys and MTV Movie & TV Awards, Comic-Con San Diego, Vans US Open of Surfing, Adult Swim Festival, iHeartRadio concerts, 29 Rooms, Facebook Boost Your Business, Amazon Music private party, and others.
Nowadays, I am not only pursuing my Masters in Business Administration but also working as volunteer for the 12th edition of Los Angeles Brazilian Film Festival, considered the most important Brazilian festival produced abroad, and as an intern for 1iota, working mainly at The Late Late Show with James Corden (CBS) as Audience Coordinator.
We're always bombarded by how great it is to pursue your passion, etc – but we've spoken with enough people to know that it's not always easy. Overall, would you say things have been easy for you?
Definitely not! Moving abroad and starting over your career requires not only financial support but mostly emotional.
You stop being part of your family and friend's lives to become a "like" away on Facebook, for example, struggling with the time zone differences, missing important dates, and you give up of your previous career position to become an intern and work for free sometimes (ok, most of the times in the beginning). There is also the cultural difference that you face while adapting and some other bad experiences that only an immigrant knows what I am talking about… I had moved four times in two years before finding a place I can call home, I got really broke (financially and emotionally), I had faced racism and bullying in the workplace for being a young woman immigrant, but I overcame all that because I knew that my dreams and goals could not be affected by others.
However, the great experiences I had and the people I met along the way were utterly worthy. Those adversities only made me grow as a person and professionally, honestly, so I can't even complain about them – leaving our comfort zone is how we grow. And if it wasn't for my parents and my best friends support, especially Amanda Nunes – whom I know since I was 12 years old and also adventured herself abroad to pursue her Masters in Lisbon, Portugal -, I don't know how I would make it here. So, if you are planning on moving abroad and starting a new career, guarantee you have your people by your side, even miles away.
We'd love to hear more about your work and what you are currently focused on. What else should we know?
I am a Creative Experiential Marketing and Producer professional with a deep understanding of the entertainment industry for having worked in different departments such as advertising account management, social media creation, live event planning, and production, Film/TV production and, last but not least photography/videography. I like to quote Charles Bukowski by saying that "I do not have time for things that have no soul," so I am really passionate about the projects and companies I work for.
As a professional, I am collaborative, innovative, and driven with skills that are imperative in today's climate. Traveling abroad and being multilingual also made me a more adaptable person for any kind of environment, culture, and people, being best equipped to collaborate with clients and colleagues from diverse backgrounds.
I am also known and definitely proud of my work at Rock in Rio back in 2013 and recently for being an intern at 1iota as Audience Coordinator for "The Late Late Show with James Corden" (CBS), where I am since January, and I could also contribute to shows like "Jimmy Kimmel Live!" (ABC), and "The Voice" (NBC), along with "Dark Phoenix" premiere at Dolby Theatre, "Shazaam!" screening at iHeartRadio Theatre, and "The Specials" and "The Lumineers" outdoors show. Having a position in such prestigious shows in the entertainment capital is definitely something I am more than proud of! Recently, I also worked as Production Assistant for David Del Rio's feature film "The Big Feed" (2019). Because of that, nowadays I am a member of the Television Academy, Sundance Institute, Women in Media, IVY and The Bridge Social.
I also had some accomplishments with my photography hobby, with my art being recognized and chosen to be exhibited at Art Market Budapest 2018 (Central and Eastern Europe's leading international art fair, viewed by over 30,000 art enthusiasts!) and Blank Wall Gallery, in Athens, Greece. The next exhibition will be at the Photosynthesis Gallery, a photography center in the heart of Sofia, Bulgaria, in August 2019.
Has luck played a meaningful role in your life and business?
I am fortunate enough to have parents that believe and invest in my dreams so I can say I am REALLY lucky for that. But if I did not go out myself and work hard enough to get where I am at right now, learning (all the time!) new things to be qualified for the positions I wanted, defying my limits to get out of the comfort zone and live abroad by myself, not accepting "no"s so easily, that would not matter. How many people I've met that had the same opportunities as I did and still did not take advantage of it as I believe they could and should?!
Furthermore, for every "yes" I had in my life, I had numerous "no"s that I did not let defeat me (I know, it is super hard, but you can do it too); instead, I looked at them as a challenge. I needed to send thousands of resumes to a lot of companies to be approved for an interview – and even the ones I did not pass, I saw them as an opportunity to learn how I can improve. For my current position, for example, I interviewed a year ago, and I did not pass. Then, I worked on my skills and my experiences, and this year, I got approved.
I don't want to sell anyone a dream. It is hard, and it only gets harder with so many fantastic competition around. But after you learn how to deal with your emotions when you see a rejection and/or challenge and how to create meaningful and genuine relationships around you, things start to get more comfortable.
Yes, financial and emotional support can help, but with the advance of the internet, you can find so many affordable tools to learn something new even from the comfort of your home that the only thing that is keeping you away is yourself. Everyone has 24h in their day, the difference is how are you spending them. Every day is a new opportunity to get closer to where you want to be.
Contact Info:
Email: juliaacmuniz@gmail.com
Image Credit:
Photos in black and white by Julia Muniz
Getting in touch: VoyageLA is built on recommendations from the community; it's how we uncover hidden gems, so if you know someone who deserves recognition please let us know here.