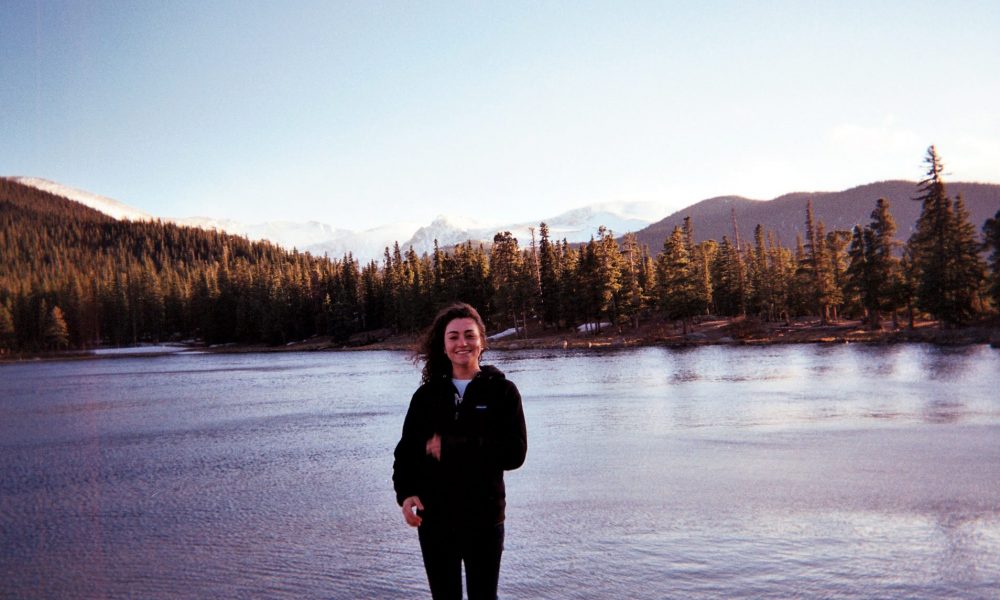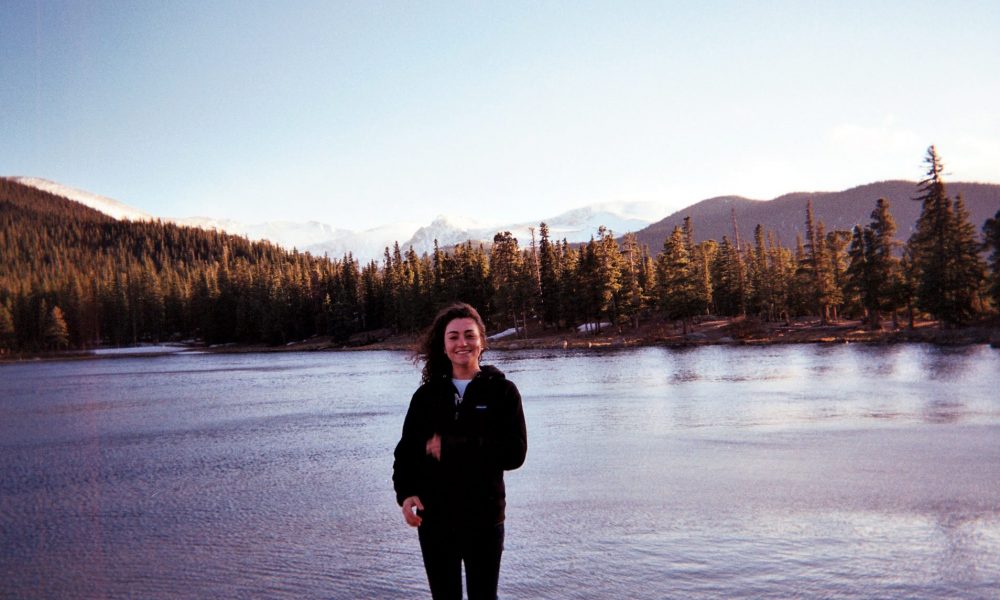 Today we'd like to introduce you to Julia Mogerman.
Thanks for sharing your story with us Julia. So, let's start at the beginning and we can move on from there.
Film has been an underlying heartbeat in my life since I was a kid, and I've always been a storyteller/writer one way or another. I grew up playing in the woods of Michigan, inventing elaborate worlds and characters with whoever was willing to come along for the ride.
I saw The Truman Show when I was 8, and my mind was blown. A movie had completely changed my perspective on the world (could people be lying to me about my reality?) and from there, I was hooked.
To channel some of my creative energy, my parents put me in theater and dance. When I was growing up, Michigan had amazing tax incentives for filmmakers and it felt like all my dreams were coming true. Hollywood was coming to me. I got my first paycheck for being an extra in the movie Jumper and even landed a small role in the Lifetime movie Prayers for Bobby, which is a fun fact to bring up at parties. It's actually a great movie and Sigourney Weaver won an Emmy for her performance in it.
I wrote my first screenplay when I was 13. I bought a screenwriting program on eBay and wrote out a shot-by-shot opening montage timed to the Death Cab for Cutie song Soul Meets Body. It was about a punk girl forced to go to summer camp. I originally wrote it hoping it would get made and I would star in it. It didn't pan out.
In high school, my storytelling was refined when I discovered journalism. I started to recognize the potential narrative behind everything and used interview requests as an excuse to talk to anyone. I became a co-editor in chief of my high school newspaper, and we'd travel to state and national journalism conferences. I'd win these crazy write-offs where someone would speak for twenty minutes and then you'd have an hour to write a feature article. It was wild, and these subjects were no joke. I remember writing a piece on people battling AIDS.
It wasn't until college that I found creative writing to be a better way to express myself. I still believe journalism is one of the pillars of our democracy and those who do it right are performing an integral public service, but I felt limited by it. I needed to lie to tell the truth.
As a freshman at the University of Michigan, I had no idea which way my education was going to go. I took a few acting classes but didn't want to devote my entire education to it, and the university didn't have a journalism program. Looking back, I realize I had posters for Garden State, Little Miss Sunshine, and Eternal Sunshine of the Spotless Mind on the wall of my dorm room before I even knew I was going to study film. I took an intro to film class and it was game over. Sure, I was a little nervous about job prospects, but nothing was as stimulating, challenging, and engaging as those classes. Plus, they were really freaking fun.
U of M has one of the best undergraduate screenwriting programs in the country. Everyone can take the intro class, about half get into the next level, and only 6 make it past that. I was very fortunate to be one of those 6. Jim Burnstein, the director of the program, was (and still is) an incredible mentor and had us churning out features in single semesters. That program laid out the foundation of who I am as a writer today.
In 2014, a feature I wrote was selected to be produced by the department as a short. I cried on the last day of shooting, which some of the crewmembers still make fun of me for to this day, but creatively collaborating with such talented students and seeing my writing come alive confirmed that this is what I wanted to do for the rest of my life. The film screened at the Traverse City Film Festival in July 2015.
Right before I graduated, I was honored to win two major writing awards, a Hopwood Award and the Peter and Barbara Benedek Award for Best Screenplay. Awards are so subjective, but they gave me the funds and confidence I needed to pack up my car and drive across the country to LA.
My big break was literally Final Draft's Big Break contest. My feature Stray won Best Feature Drama in 2017, and the support and recognition I received opened the doors I couldn't open alone. Winning the contest led to meeting and signing with my manager Jeff Portnoy at Bellevue Productions, and led to my first paid gig as a writer.
Has it been a smooth road?
Everyone knows struggle is inevitable when you're pursuing a creative career, but that doesn't make it any easier. You have no idea what it's going to feel like, especially when your (wonderful) corporate friends are suddenly making bank right out of the gate, and you're handing out free samples of vegan french fries made with broccoli at all your local grocery stores. That was me! I once saw a guy wearing a Michigan shirt while I was working. I told him I went there, and he asked, Then why are you doing this?
It's frustrating to defend your choices to complete strangers, and even more frustrating when you have to defend them to yourself. I am easily my own worst enemy. I think that's common, but one of my resolutions for 2020 is to doubt less. It slows me down and teaches me nothing, and I already feel like there's not enough time to get it all done as it is.
Up until this April, I supported myself by representing an automotive company at major and minor auto shows across the country. I'd be gone for months at a time, going from one city to another back to back. I worked 24 days straight in the summer heat of the State Fair of Texas talking about trucks. Then I crashed on my skis in Colorado in March 2019 and tore my ACL. Knee surgery hurts like hell, but the experience was surprisingly positive; it forced me to slow down and reflect, and I realized my writing deserved my complete attention. I buckled down and finished my rewrite, and I'm determined to support myself with my writing from here on out.
I love film because it's so collaborative, but choosing to pursue the role of writing films has left me more isolated than my social self would prefer. Not all writers are introverts, and I'm exhibit A. I know that changes when more people hop onboard to make a movie, but I still find myself envying those that have a social life built into their work. As a result, I seriously cherish my friendships and get out as much as I can. I've also been incorporating different forms of art into my life, like sketching, poetry, piano, and improv classes at UCB, to exercise different artistic muscles and expand my community.
The unpredictability of this industry can be overwhelming at times, but it also makes me feel more alive than anything else I've known in my 27 years of life. Choosing this path has led me to experiences and adventures I would never have otherwise. I know it's cliché, but I'm a big believer in the idea that it's about the journey, not the destination. Following my love for writing has never ceased to prove that.
We'd love to hear more about your work and what you are currently focused on. What else should we know?
I've spent the past year rewriting Stray with Jeff, and we're currently looking to find it a home. I've also been developing a TV series with Dennis Ledergerber and André Guadagno, two amazing independent filmmakers in Switzerland. It's incredible what you can accomplish via Skype! I also wrote them a short film that they shot in October. Unfortunately, Switzerland is too far away for a set visit, but maybe I'll make the journey if it gets into some festivals over there.
I'm a screenwriter. I tell stories through dialogue, action, and only the necessary details needed for you to see the movie that's playing in my head. I specialize in suspense with a focus on compelling characters grounded in reality. I'm mostly focused on original feature dramas, but my work with Dennis and André (or Switzerland as I collectively refer to them to my friends) has been my first experience getting hired to develop someone else's ideas as well as my first project in TV.
My taste is typically indie with an emphasis on nature; we're shaped by our environments, and I think the wilderness is an excellent backdrop to highlight our humanity. I'm very inspired by writers like Cheryl Strayed, Rebecca Solnit, and Elizabeth Gilbert, and I emulate their prose in my screenwriting.
I also think my theatrical background sets me apart because I constantly write with the actors in mind, and I'm especially committed to writing complex female roles. There are amazing female characters being created out there, without a doubt, but the numbers speak for themselves and we need MORE. I'm here to help change that.
My writing is also very influenced by traveling. I'm an avid traveler. I went abroad alone for the first time when I was 17 – I spent a month living in Argentina while staying with a host family and teaching photography at a local school. I studied at the University of New South Wales in Sydney, Australia for a semester, and I've been to 19 other countries. I think travel is imperative for everyone, regardless of career, but especially for writers. Our job is to witness life and tell the truth, and life varies so drastically across the globe. I take my experiences and synthesize them in my stories and characters.
Writing is my means for living, and living is my means for writing.
Is our city a good place to do what you do?
From my experience, screenwriting competitions are a great place to start. You can submit from anywhere and they can give you a sense of where your writing stands in a larger context. Obviously, take all competition results with a BRICK of salt because they're subjective by design, but competitions like the Austin Film Festival create amazingly supportive communities of filmmakers and writers. I was there in 2017 and the experience was healing. Hearing writers as talented as Eric Heisserer (who wrote a little known movie called Arrival) admit that he struggles with doubt and still sometimes wakes up wondering if he's a good writer made me feel infinitely less alone in this crazy endeavor. Writers, especially new ones, are isolated enough as it is, and festivals like AFF are an opportunity to swap notes and learn from the best. And to eat some bomb barbecue.
I also can't speak highly enough of Final Draft. The Big Break contest led to me meeting my manager, and the people running the competition are so completely devoted to helping rising writers and promoting honest, original, art. Shout out to Kala Guess for being a boss!
It's not imperative for a feature writer to live in LA, but proximity to the industry does come with major benefits. I do think some experience in creative development is necessary if only to reveal the man/woman behind the curtain and round out your knowledge and understanding of the industry. Mine was minimal – a summer internship at a film company, the briefest stint in the WME mailroom, and working as an executive assistant to a producer – yet those three experiences alone led to relationships and insights that continue to shape me and my work.
It's LA; of course it's going to be competitive, but if there's one thing that has kept me a float, it's community. More and more, I find myself connecting to other artists and finding so much support and understanding in those friendships. Even if their chosen medium isn't mine, no one is going to understand the struggle like a fellow artist is.
Contact Info:
Email: julia.mogerman@gmail.com
Instagram: @juliamogerman

Image Credit:
photos by Sunny Strader – www.sunnystrader.com, still from "A Single Twin Bedroom" by Dennis Ledergerber and André Guadagno, written by Julia Mogerman
Suggest a story: VoyageLA is built on recommendations from the community; it's how we uncover hidden gems, so if you or someone you know deserves recognition please let us know here.