Today we'd like to introduce you to Jules de Gasperis. 
Hi Jules, thanks for sharing your story with us. To start, maybe you can tell our readers some of your backstories.
Hi there! 
My name is Jules de Gasperis. I was born and raised in Paris, France, where my dad used to own a recording studio. I was lucky to play around and learn different instruments from a young age. I started with piano at age 5, then drums around 8, and finally guitar and bass when I was a teenager. Playing music was always a central part of my life, and I remember joining several bands in my youth (like the high school Reggae/Ska band. and punk rock bands later on), eventually creating my own project and touring all around France when I was just 20. 
After that, I took a long detour because I was feeling like music couldn't be a "safe" career, and I was not bad at studying, so I joined HEC Business School in Paris and got an MS in Entrepreneurship. That led me to live abroad for a while: I found a job in Asia, and I took a plane all the way to Hong Kong, where I stayed for almost two years! (These 2 felt like 10 years). But working in an office really wasn't cutting it for me, and I was starting to feel depressed, so I decided to go back to France and reconnect with my real passion which was obviously music. 
Back in Paris in 2013, I took over my dad's studio and was more and more interested in the production aspect of music – using all the tools available to craft records and record bands, so I learned to make a living as an engineer and producer – which was bringing a whole new clientele to the place. I was sharpening my knifes. 
Fast forwards to 2016, I found an opportunity to get a US Green Card (which so many people dream of!), so I thought 'why not' I absolutely love travelling and so I moved to Los Angeles which felt like the best place to expand my musical journey and dive into a way bigger market. In comparison, Paris felt like a village 🙂 
I saved some money and opened up my own recording space in Highland Park in 2016 – where I started working with local musicians of the indie rock scene. It all started with one album I made back then ("Slip / The Cost"), and my friend Taylor Brown then introduced me to a lot of other great artists. 
Over the years I started to work with a lot of local artists, such as Low Hum, James Supercave, Bleached, Geographer, SWIMM, Kunzite… (see https://julesdegasperis.com/credits/) 
Now I have a new recording space that's even bigger in North Hollywood, where I produce and mix records, keeping this passion of mine alive! 
I also love playing live still, and since the end of the pandemic I've been so happy to join some touring bands, I am currently an active member of Low Hum and we're actually in the middle of a whole Canada tour, opening for The Blue Stones. 
Can you talk to us a bit about the challenges and lessons you've learned along the way? Looking back, would you say it's been easy or smooth in retrospect?
It hasn't been always a smooth ride to transition from Europe to the USA, but mostly I consider myself grateful to do what I'm doing. The main challenge that I found in the beginning was to adapt to the culture here – because, especially in California, I feel like people have a harder time with negative feedback. 
Personally, I come from a culture that tends to put the focus on what's "wrong," what's "to improve" (which is one of the reasons a lot of people hate Parisians, but also why there's such good cuisine over there), so I had to learn to not be as direct in the feedback with musicians and instead focus on the positive side of things. 
I am extremely happy to have changed in that way over time – because music is a process that should be celebrated, enjoyed to the fullest, and when I look back at how things were going in Paris, I realize how ungrateful that whole mentality was… I definitely don't consider myself a Parisian anymore, and when I go back there, it makes me smile to see these old patterns I was once a part of 🙂 
Thanks – so what else should our readers know about your work and what you're currently focused on?
Since 2016 I have produced and mixed several records for the following artists: Slip, Low Hum, James Supercave, KUNZITE (ex-Ratatat), Geographer, BIIANCO, Bleached, Possible Oceans, CARRÉ, Pompeya, Saint Luna, Westerner… and many more that I can't list here. 
I make a living crafting records, which basically means assisting bands to give birth to their artistic vision and gain confidence in themselves and the process. In this situation, everyone is learning from each other: sometimes artists need a big confidence boost, and I'm the one reminding them of their greatness. Other times I am the one learning big time from my clients, and they teach me something about making art that I didn't fully articulate in myself. It's exhilarating. 
My proudest moment was to work recently with Mike Stroud, the guitar player, and composer from Ratatat. Their sound has been such an inspiration for me in the past, and it was great to meet one of my heroes and be recognized as a peer musician from him. Definitely, we had a great time together, and I hope we'll keep working on projects in the future. 
I'm not sure what sets me apart from others… Maybe the fact that I'm not from the US, and I have broader vision? What I always tell my clients is that every musician is unique. But not all of them are eager to dive deep into themselves, to do the soul searching that's really needed to create ambitious art. If you are willing to take on that path and dig deep, you might be surprised to find out that nobody else can create what you are creating, and all of a sudden, the chimeras of comparison, competition are gonna vanish because you are just enjoying yourself as you create 🙂 
The crisis has affected us all in different ways. How has it affected you, and any important lessons or epiphanies you can share with us?
Of course. I'm sure that these two years of pandemic had a big effect on everybody. For me, it was deeper than the music: I had to close down my first studio and just got out of a 5 years relationship. So, I started to travel everywhere to find answers, and I think I lived in 8 different places over that time! Every single place taught me something; I was determined to learn about me. 
At the end, the biggest lesson was to reconnect with my own creativity. Since the pandemic, I set aside more time than ever to create my own music, and I had the window needed to write songs again. 
So, I created a new solo project called Edgar Everyone. Edgar is like my alter ego; he's the one who loves to be on stage, to shine, and to sing. And the 'Everyone' part is a tribute to the fact that I've never learned my music skills on my own, it's always been inspired by others around me, and we are all interconnected in the process. 
So far, I've put a few singles out for streaming ('Shasta Lounge,' 'The Field,' 'Suddenly You Move'), and I'm currently working on a 5-track EP which will be coming out at the beginning of 2023. In between my studio work and the touring work with Low Hum, I intend to give Edgar Everyone a fair shot, and I'm really excited to share new music soon! 
Don't hesitate to give me a follow if you wanna stay in the loop! (https://www.instagram.com/edgareveryone/) 
Pricing:
$1500
Full production and mixing for one track
Contact Info: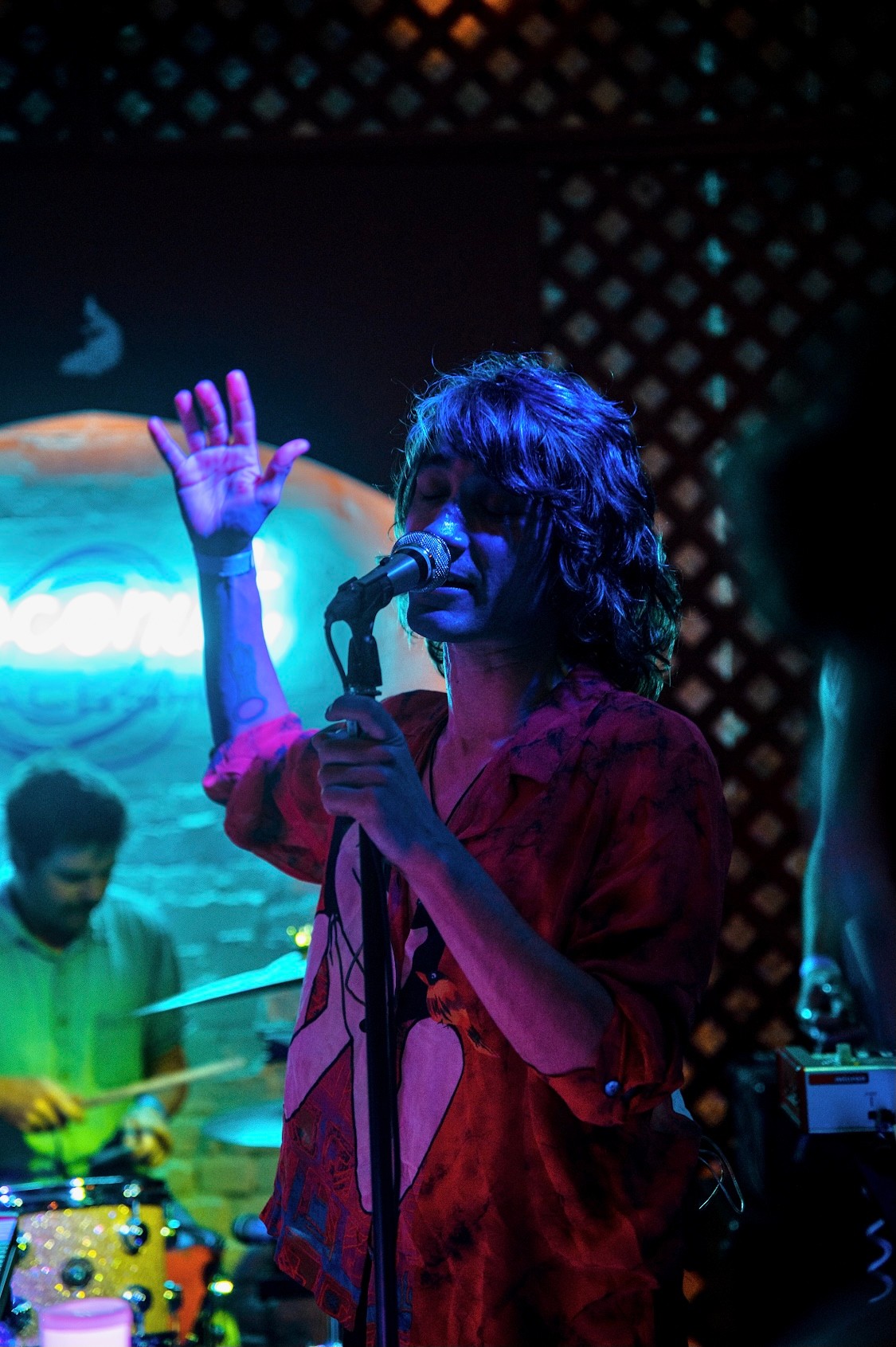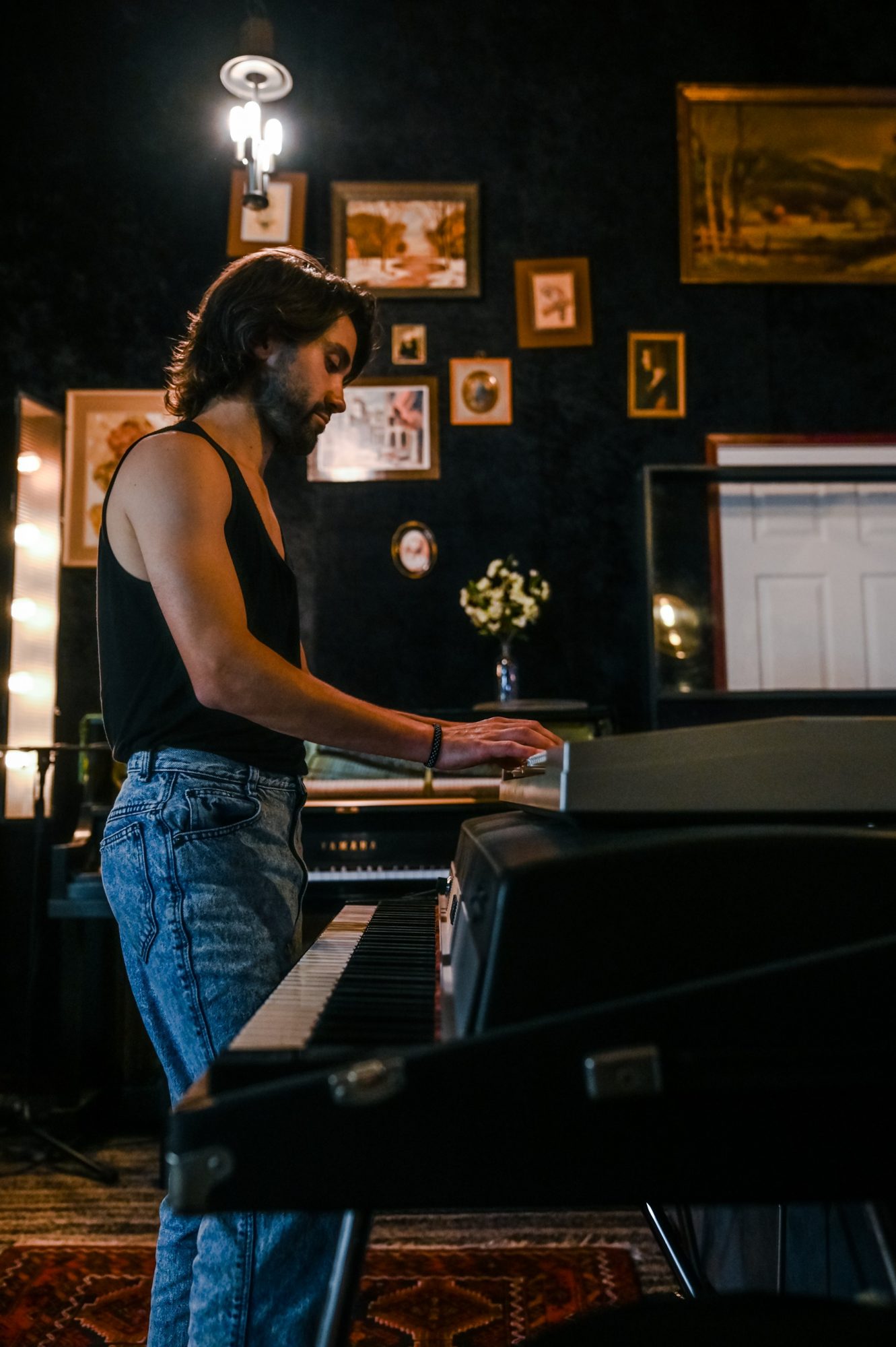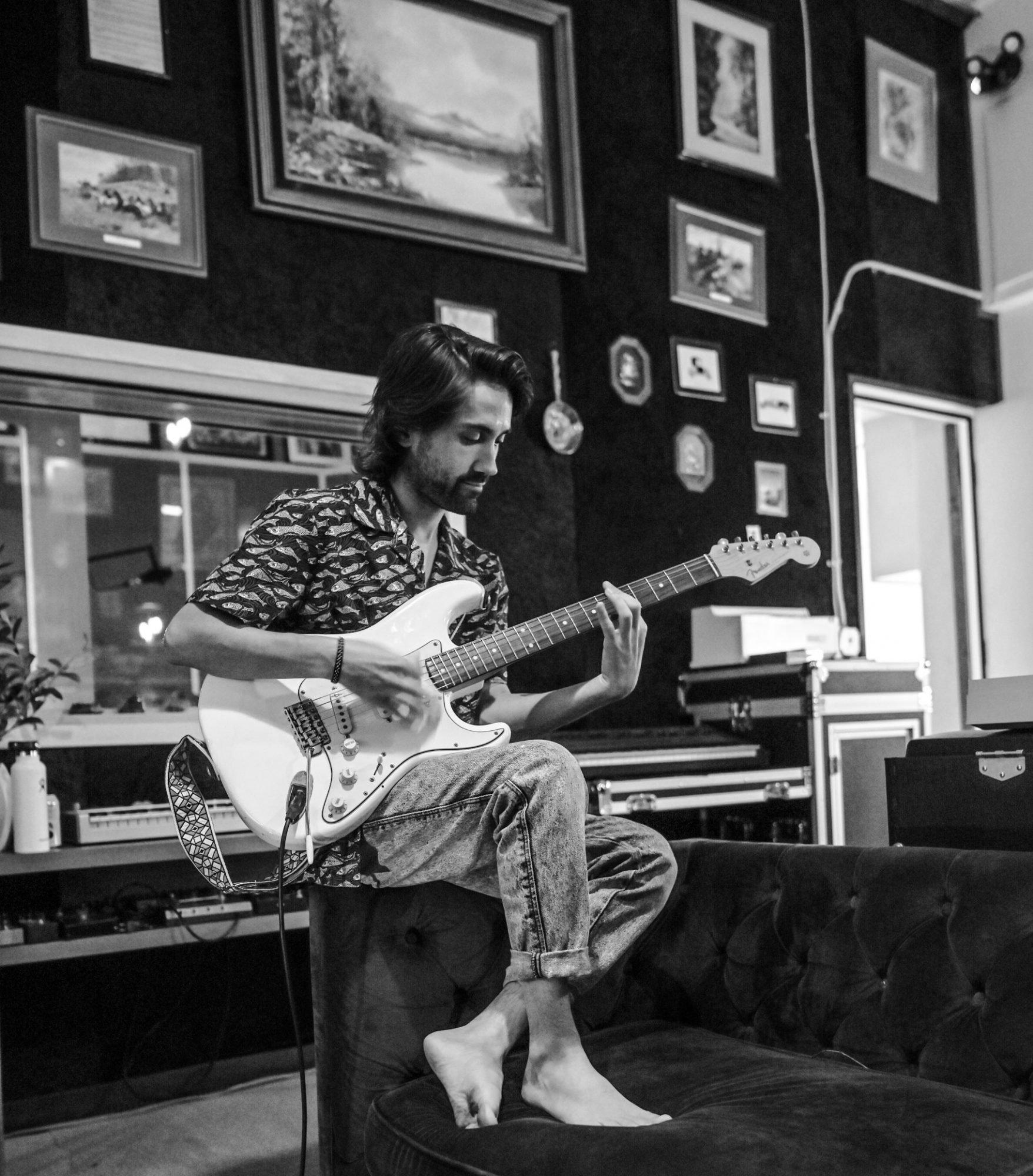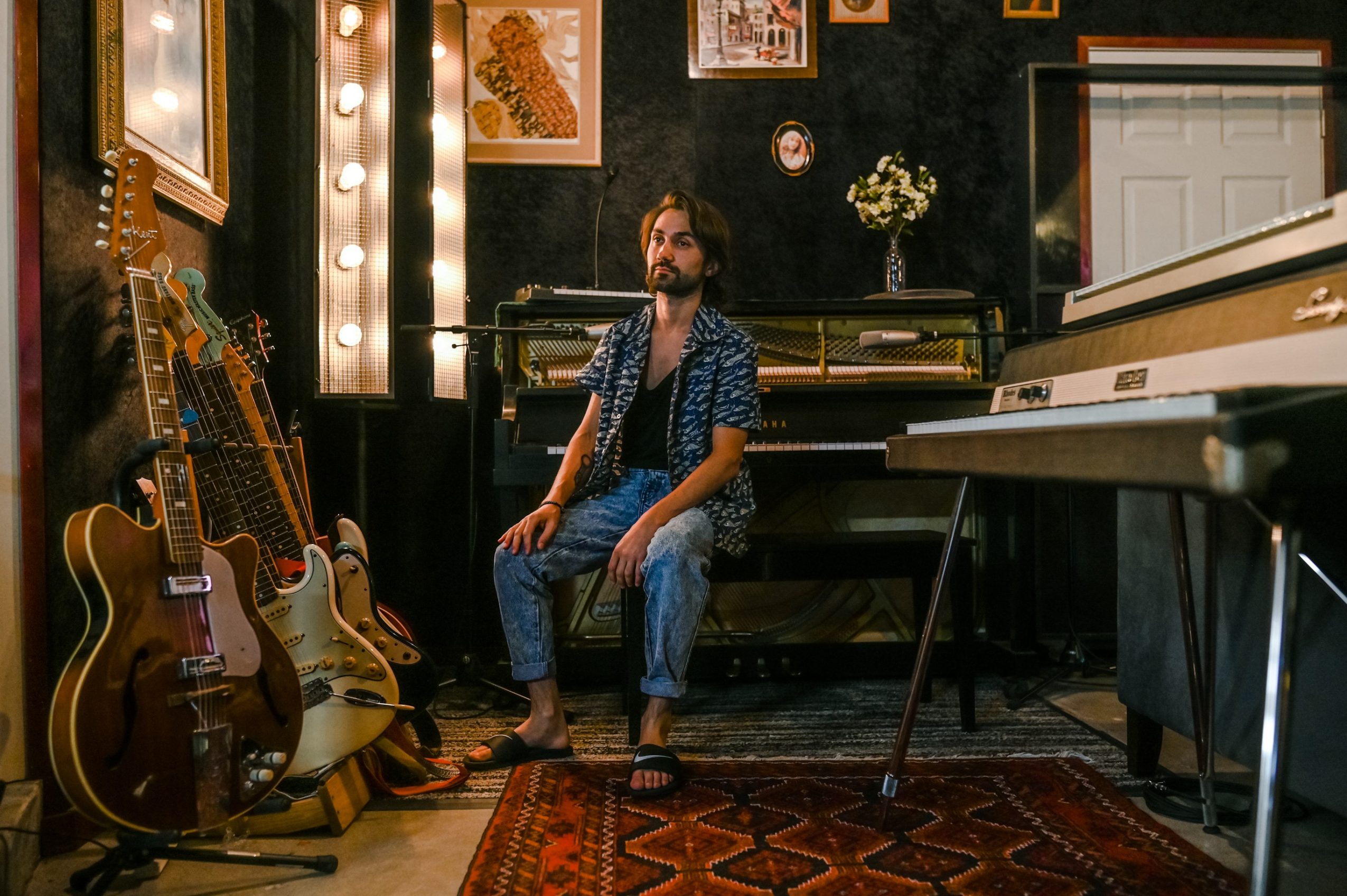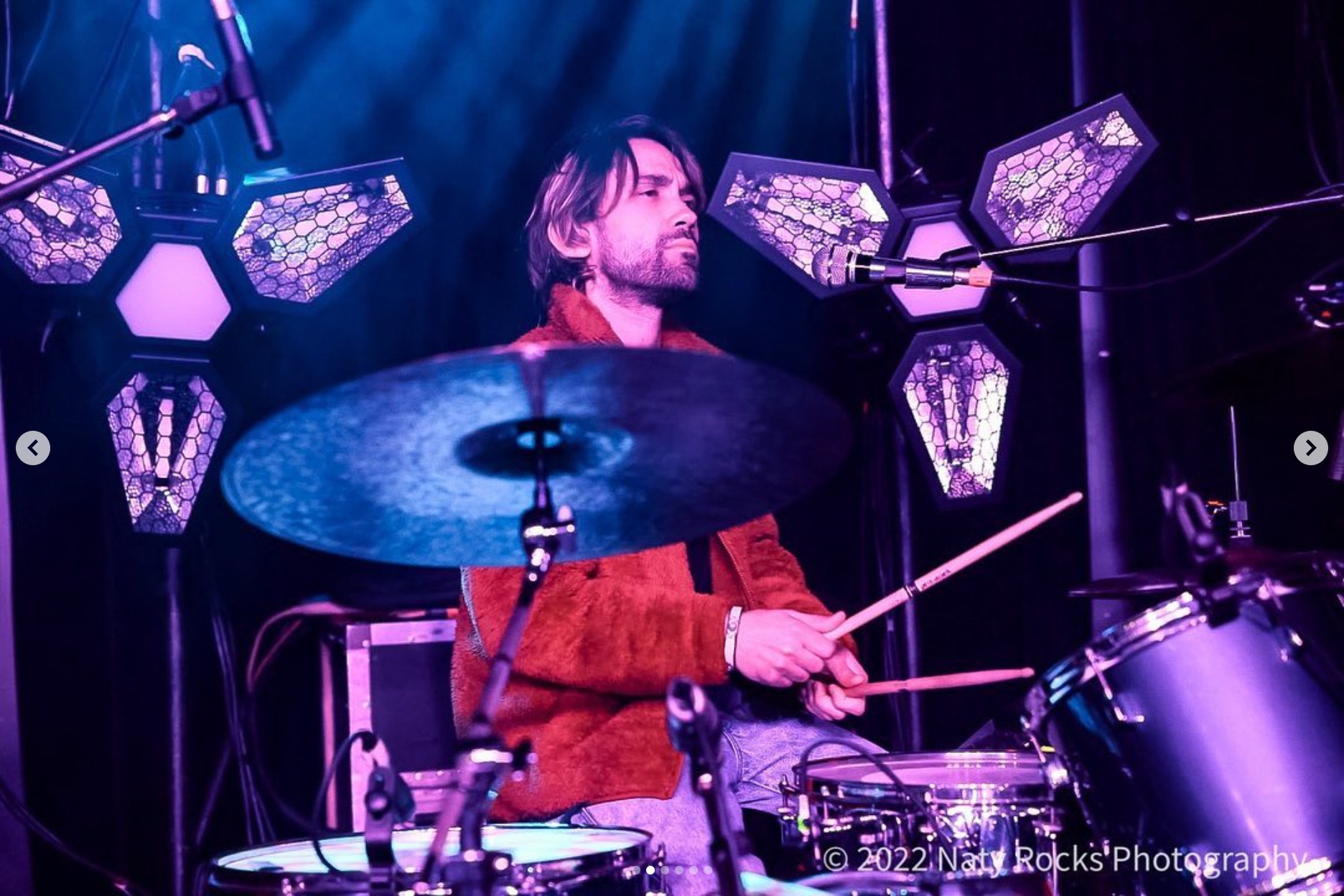 Image Credits
Brit O'Brien
Nick Demore
Patrick Weinell
Suggest a Story:
 VoyageLA is built on recommendations from the community; it's how we uncover hidden gems, so if you or someone you know deserves recognition please let us know 
here.