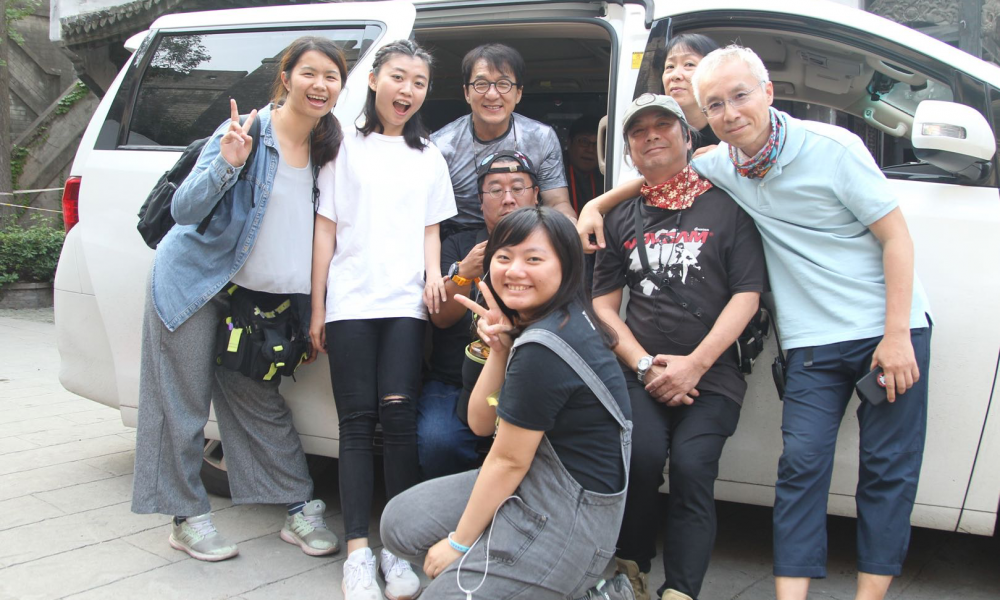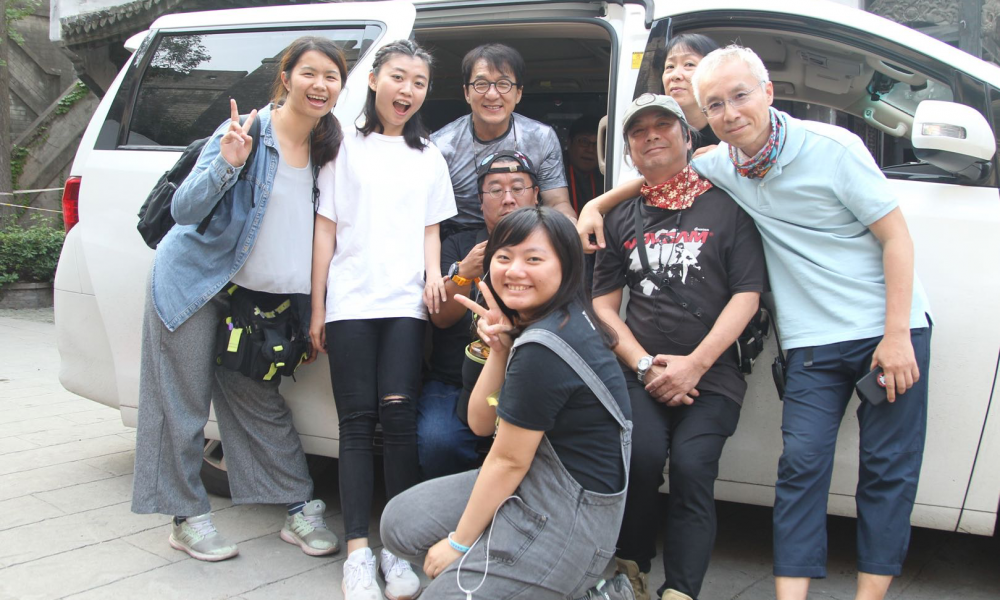 Today we'd like to introduce you to Juefang Zhang.
Juefang, please share your story with us. How did you get to where you are today?
I was born in a city called Rock Home Town in Northern China and grew up in a humid garden city called Singapore, which has the most strict laws in the world. Life had been really simple for me before I went to study abroad in Singapore at 14. In order to shape me into a multi-talented girl, my mom bought me a piano when I turned three years old and signed me up for painting classes at two years old. However, I was never good at either of them, but somehow I had continued practicing both for ten years because my mom said I could never give up on something without giving my best. "Mom, I don't have perfect pitch." "It's okay. You will work harder." "Mom, I only memorize the score by my fingers." "It's okay. You need to practice more." Finally, after passing all the piano grades, I said farewell to my piano, which I never picked up afterward.
Playing the piano became the worst nightmare in my life. However, I had fun exploring physics and chemistry. As a physics professor, my mother developed film rolls in the darkroom before I was even born. She made me little paper pinhole cameras and showed me the fascinating world of photography when I was a kid. She taught me the principles of light. I remember being mesmerized by the refraction of light through the lenses immediately. Analyzing the relationship between shadow and light became my favorite pastime joy while I was not on the cold piano stool. She gifted me her vintage film camera, which still had half of the roll left in the camera body. I finished shooting the film roll and found myself on the verge of tears when I saw myself both four years old and 14 years old on the same film roll. I guess that was when I was completely pulled into the magical world of pictures.
At 14 years old, I left my parents to study abroad in Singapore with the camera. I hadn't spoken much English before and found myself struggling in the all-English curriculum. However, pictures don't require a language to express themselves. Hoping to capture all the fleeting moments of my ever-changing life, I started to capture every moment of my life on the exotic island. I remember logging the days with my camera when I woke up at 5am to memorize the foreign chemistry words and traveled across the entire island to a luxury condominium to tutor piano for $20/hour, wishing every second I could own a place like this. I remember holding my breath walking on the stage for achieving the Top Level Mathematics award and breathing a sigh of relief when I heard I was enrolled in the world's best International Baccalaureate school, which has an average IB score of 41. I remember the sweet kiss at Santosa beach when the ocean breeze caressed my cheeks at night and my pounding heart when holding hands and running in the summer rain to boarding school before curfew. My carefree summer days in Singapore feels like a sweet dream. There are no games or politics involved while making friends and interacting with each other. Only innocence and genuineness.
Finally, I moved to New York for college. Ever since, I have developed a love-hate relationship with New York. I was studying business and economics during my first two years in college and finally made up my mind to transfer into Tisch and major in Film and TV as a broke art student. I have never had the thought of becoming a film director in Singapore, where art is neglected. I didn't know there is a whole big world outside the small island. I didn't dare to dream of being a cool artist. I didn't know it was possible. Even though I hate New York for its coldness and the constant overwhelming pressure it makes me feel, I appreciate the numerous possibilities it provides. New York City has a surprisingly friendly environment for independent filmmakers. Most of the film productions in New York are independent which means less finance is involved. We always help each other out and do each other's a favor on set. I started to take my first film class in the summer of 2015. At that time, I was still busy calculating "credit" and "debit" for accounting class and writing my illogical "if and only if" deductions for my discrete math class. I thought maybe I would just take film as a minor for fun.
During my very first film class, Fundamentals of Filmmaking, my professor Elizabeth Elssase opened the door to the magical land. She always complimented my work, and she would use words like: "talented", "exceptional", "great potential" all the time. Her always-positive comments made me believe in myself. I thought maybe I am really talented. Maybe I could be an artist. I remember how free I was when making my first three short films. How little knowledge I had about film. I had not watched a lot of movies as a kid. The only movies I was really interested in are "Kill Bill", "Final Destination" and Ju-on". Ignorance is bliss. I did not think about the budget or feasibility of my idea. I just went ahead and shoot. I found the huge junkyard in Staten Island. I got my whole crew on the ferry from Manhattan to Staten Island and climbed pass the bush to a magical island with deer, massive grassland and running river. For the third project, I came up with a vampire story and got my crew to shoot it in the boat graveyard. Reflecting on my crazy early days in filmmaking, I realized it was not all about talent or potential. It was not about the production value of the projects. It is about the faith and efforts I put in.
In April 2019, I moved to Los Angeles right after graduation to pursue my career as a writer-director. I always tell people I never liked New York, but I have started to miss it after I left. It has been over ten years since I've moved away from home. Looking back, instead of calling it "studying", I think this whole process should be called "drifting", which is more appropriate. Currently, I am drifting in Los Angeles. I have moved ten times, houses to houses, traveled to 21 countries, worked as a cheap tutor, been harassed by landlords, and constantly surrounded by the feeling of instability from this drifter's lifestyle. However, these experiences have played an important role in my life. I am constantly exploring my identity and searching for a sense of belonging and a place called home but to no avail. I discovered only in films, I found a sense of belonging. I could control what seems to be uncontrollable in reality through my lens. Probably I will constantly live the drifting life and realize it is okay to drift all the time.
We'd love to hear more about your work and what you are currently focused on. What else should we know?
I am a bilingual writer, director and producer based in Los Angeles. I am currently working on my first feature script, Molly Bling Bling, a rom-com that takes place in Chinatown, New York. It has garnered certain recognition, becoming a Finalist for the competitive San Francisco Film Festival Westridge Writing Grant and a Semi-Finalist for the prestigious ScreenCraft Film Fund Second Round Qualifiers. Molly Bling Bling has also won the Best Character Arc award at the Monkey Bread Tree Film, and the judge even states in the review: "Someone should really just film this – it is great."
In 2017 summer, I directed an experimental film, Marionette, with a French crew in Paris. The film is about a young woman who is haunted by memories and fantasies of her father. It opened the Paris Independent Film Festival, won Remi Award at Worldfes-Houston film festival, semi-finalist in LA Independent Film Festival and officially selected for Tisch New Vision and Voices Film Festival.
Later in 2017, I took a gap year back in China. I started to shoot a documentary, Fenni Zombie, about a half British and half Chinese experimental musician, who receives her first international invitation to perform in Italy; however, she is tricked into a politically controversial performance that goes horribly wrong. I have been following her for two years and the short film version is completed. I am currently in the production of the doc feature. By making this film, I have constantly reflected on myself. Self-doubt haunts me like it does many people like me who decide to pursue the rather risky and unconventional career path of filmmaking. For countless times, I question if I have the necessary talent to succeed. The constant fear and uncertainty make me feel very related to her.
In 2018, I worked as the 2nd-unit director and executive producer for an NYU alum's feature film: 404, which took place in Sichuan, China. This independent feature film tells a story about: after compromising and living a dull life in a secluded small town for seven years, a photo store owner, Liu Quan, gradually re-embraces her unyielding moral standards and values, then challenges the town's superficial harmony. Soon after the wrap of 404 production, I worked as the director assistant and writer assistant on Jackie Chan's directing team in his upcoming feature film, The Diary. The 3-month collaboration with Jackie Chan has brought my directing insights to a more professional level.
Later in 2018, I went back to New York to finish my last class in Tisch and directed my thesis film: Detour: A punishment of greed and a test of dignity happen in the middle of a highway. This film has been selected into the Top 12 finalist of the HFPA Snow Leopard Scholarship (Hollywood Foreign Press Association), awarded as the Silver winner at International Independent Film Awards, selected as the semi-finalist in Hollywood International Moving Pictures Film Festival and Space And Time Film Festival.
I believe what sets me apart from other directors is my unique point of view, from the perspective of a female who has lived in China, Singapore, New York and Los Angeles. I hope to tell stories about underrepresented people and aim to explore possibilities to expand my story-telling experience.
Contact Info:
Suggest a story: VoyageLA is built on recommendations from the community; it's how we uncover hidden gems, so if you or someone you know deserves recognition please let us know here.