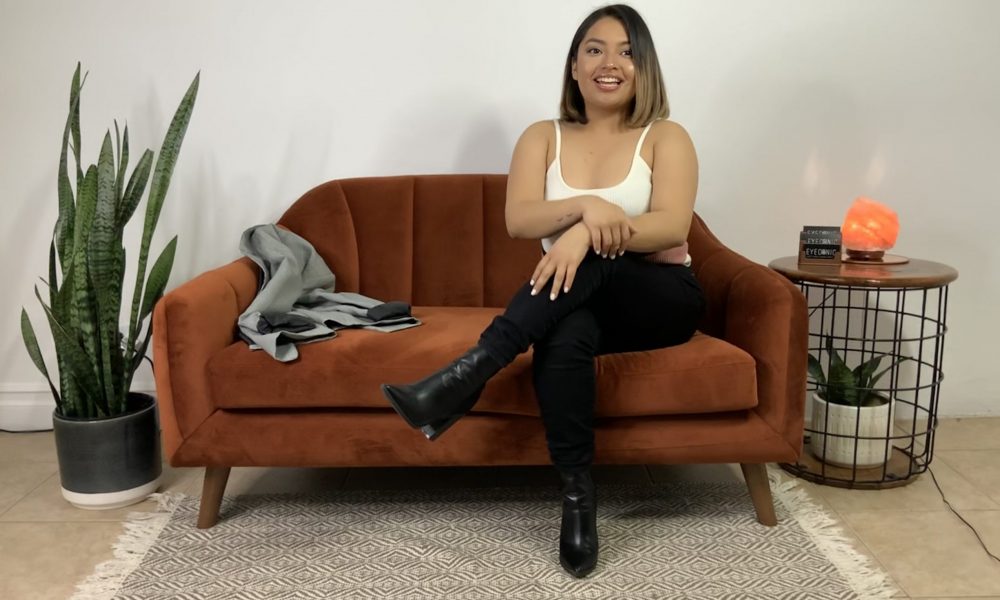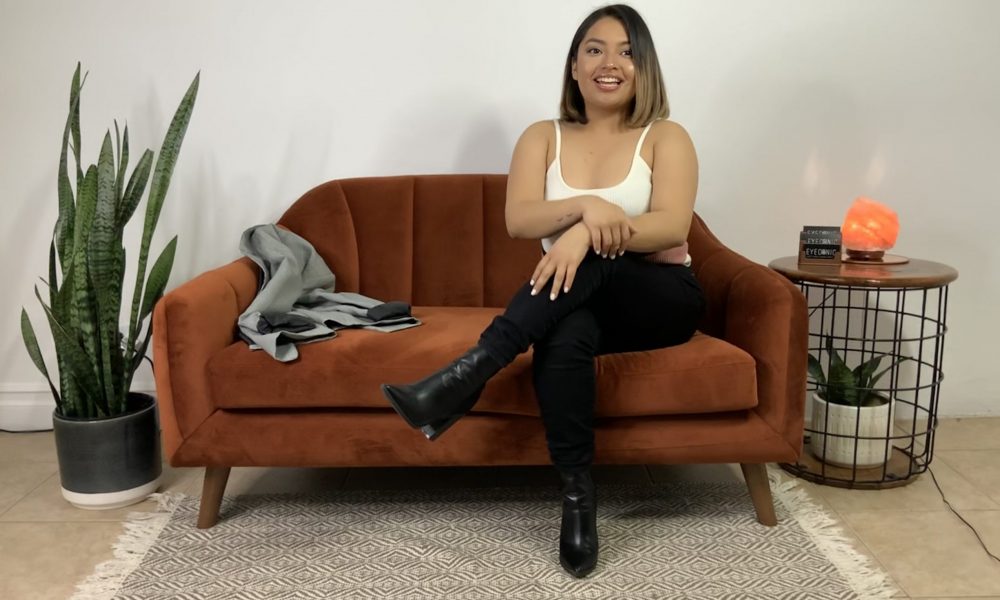 Today we'd like to introduce you to Judith Quintana.
Judith, let's start with your story. We'd love to hear how you got started and how the journey has been so far.
I am of Mexican origin, grew up in La Habra CA, a city in Northern Orange County. I am the oldest of four children, I have two brothers and a sister. I have been a licensed esthetician for almost three years now. I am currently 22 years old and started my business at 20.
Growing up, I didn't dream of becoming a business owner, especially at such a young age. I remember having several interests including; being a Special Education teacher, I had thought maybe Culinary school. I even had considered Nursing, but after several meetings of a program I had joined I decided that that pathway was definitely not for me.
My intended major for school was Business Administration with a minor in Sociology. By the end of high school I thought I had it all figured out. I had a plan of the pathway I would take after graduating. I really can't say how I decided that that was the pathway I wanted. I don't remember having a particular profound feeling or reasoning behind choosing a major in Business.I would (in my perfect life plan) eventually become a successful CEO of whatever company.In my 20 year plan I had also hoped to eventually open up a business; again at the time I had no particular interest or leniency toward a particular industry. Ahhh, but doesn't that sound like the perfect life plan though? Isn't that the perfect successful pathway that we are told as children we should have? So perfect.
After graduating high school (un)fortunately I was not able to attend any of the schools I had applied and had gotten accepted into, and since I had not applied for the Cal State system, I had no option but to enroll in community college. I can't say that it was because of that that I became depressed, but I remember that that time after graduating high school I was not well. I felt like a failure, I had not imagined a life without the pathway I had already chosen. At that time, I also had started a new job.
When I began my first semester in community college. I didn't do well, I was not the amazing student I had been in high school. I dropped all my classes midway through the semester. For the next year and a half I spent most of my time working full-time. I got promoted fast at work and had agreed to follow a plan of development to become general manager for a store. Meanwhile within that same year and a half I continued to try at school and semester after semester, I would drop out and fail out of classes. Eventually I decided that maybe school was not for me, yes I was an amazing student once, with a goal to pursue a college education and successful career, but maybe it just wasn't the pathway meant for me.
I dropped out of school for good.
Working full time at a minimum wage paying job eventually got to me. I was always tired, upset, and overwhelmed.That's all I knew how to do, and did not have many options other than getting another job. I stuck with my current job, but I also enrolled in an Esthetician program. I didn't really know where I was going with that either, I just wanted to learn about skin care so that I could treat my skin at home. I enjoyed it, and stuck with it all the way to the end, which was surprising due to my previous experiences with school, and also because of the fact that I was only really doing it for fun, despite all the class work that went into it.
I took a lash course and really enjoyed doing lash extensions. Before finishing with my esthetician program, I got a job at a lash studio that one of my esthetician friends had referred me to and started working there as soon as I got my license. I only worked there for about six months and for personal reasons, I decided to start my own business. That's when I opened my first and former location at a salon suite as Dazzling Lash & Wax Studio and it has just been up from there.
It amazes me how fast me and my business grew. I really started from zero, I think I had less than a 600 dollars saved up, and I had three clients that knew about my new business, I didn't really have a strong social media presence either, and I didn't have much guidance on how to start, run, and grow a business. I am so blessed that I began to meet a lot of new people and clients that genuinely wanted to see me grow. Eventually, some of my former clients from my previous job found me. I grew out of my small suite fast, and I wanted bigger. I began to look for a space where I could elevate my client's experience and begin to work on my bigger dreams.
This past October, I was so fortunate to open my first storefront salon. I have since changed my business name to EYECONIC, and I am most excited at the fact that I get to have a business in the city that I grew up in and now I get to have it watch me grow in my new journey.
Great, so let's dig a little deeper into the story – has it been an easy path overall and if not, what were the challenges you've had to overcome?
One of my favorite quotes from T. Roosevelt is "Nothing worth having comes easy." Haha in short; No. It has not been a smooth road.
When I first opened my salon suite I only had three clients. For the first couple of weeks, I didn't have a lot of clients. One week I did not have enough money for that week's rent. Fortunately, that changed quickly and I am glad that I made it through. Aside from that, I also didn't really know much about business, the behind the scenes work. The legalities and technicalities. So I learned as I went, a lot of research came into play. Being a soloprenuer means that you have to be all roles in your business, I've learned so much since I started my business.
Opening a whole store-front is a whole different ball game than opening a salon suite. I knew that it would be a lot of work, and that was true except it was almost ten times harder than what I had thought it would be. There are a lot of hours of research, planning, and long hours of work behind the scenes.
One thing that has been the most challenging is learning when to stop working and allow some personal time. My focus has been centered around my business so much, I've had to choose business over my social and personal life many times.
I quickly learned how to stand up for myself and speak up, when I started dealing with negotiations with older males, I found that because of how young I am some men would refer and address me in a very condescending way. It wasn't all the time and not all men I ever had to meet, talk or negotiate with, but it happened enough times for me to notice. I remember one particular male asking to speak to my "husband or boyfriend business partner), I don't have a business partner.
So, no it has not been a smooth road, but it has been well worth it.
Alright – so let's talk business. Tell us about EYECONIC – what should we know?
EYECONIC is a specialty salon, offering Lashes, Eyebrows, Waxing, and Skin Care treatments.
Although, as of right now it is just me, I will soon hire my first team member; to help with running the salon. I created this space with the vision of facilitating and helping other women start their business and work at EYECONIC as independent businesses that specialize in some or all of the areas that the salon is intended for.
I specialize in lash extensions, eyebrows, and body waxing. I started in the industry specializing in the popular Eyelash Extensions treatment, I enjoy this service so much and am so proud that I continue to level up my skills taking frequent trainings.
I am most known for my Eyebrow Shaping specialty. Basically, this service is shaping eyebrows according to my client's facial features and structure. It is a high-end service, detailed, and very personalized. I have clients that come from all over both Orange and LA counties for eyebrows. I have two Eyebrow Sculpt options, one is detailed shaping, that includes waxing, trimming, and precision tweezing, The second option is Eyebrow Sculpt and Lamination, this service includes everything the basic Sculpt treatment offers as well as the current trending treatment, called lamination, which tames eyebrow hairs in place. This is a great option for people who have sparse eyebrows since with this treatment, we can shape and manipulate the layout of the eyebrow, making them appear fuller and fluffier. I am currently working on practicing and strengthening my skills in Microblading with hopes to soon offer this service.
I also offer full body waxing and am a specialist in the hard-wax technique.
As a company, I am most proud of my current expansion and for creating the foundation for the future of my company. The opening of the EYECONIC storefront is a step forward in the creation of the platform and the culture of my business based on the union and empowerment of young women and future entrepreneurs.
What sets me apart from others is what my business stands for, which basically is the empowerment of women. The way I achieve this is by providing services that enhance the beauty behind every woman. It goes beyond just the way we look on the outside but rather how it makes us feel when we look our best which in turn leads us to being more successful. The connection I have with my clients is so strong, I take so much pride in being able to provide an environment where every single one of my guests feels welcomed, comfortable and leaves feeling their best self. Additionally, what sets EYECONIC apart is the dedication to my craft. I spend hours behind scenes making sure that I continue to strengthen my skills. I am not a cookie-cutter style kind of business, every service is not the same, each treatment is customized to best suit each individual.
Being EYECONIC is different.
Is there a characteristic or quality that you feel is essential to success?
I think that the way I chose to perceive a situation is what has helped me get to where I am today. The positive outlook I have is essential to my growth. In every "negative" situation I have two options; to sit and dwell and feel bad for myself or I can learn something from the situation and in exchange, do better and grow. I like to see the positive over the negative and find solutions rather than problems.
Changing your response to something that happens to you into a mentality that things happen FOR YOU. I think that's what changes the outcomes, and sets the tone for a better future. Look for opportunities and don't be afraid to try something new or different, the worst thing that could happen is that you learn something and grow. And the best thing that can happen can change your life for the best.
Contact Info:
Image Credit:
Mariana Quintana
Suggest a story: VoyageLA is built on recommendations from the community; it's how we uncover hidden gems, so if you or someone you know deserves recognition please let us know here.