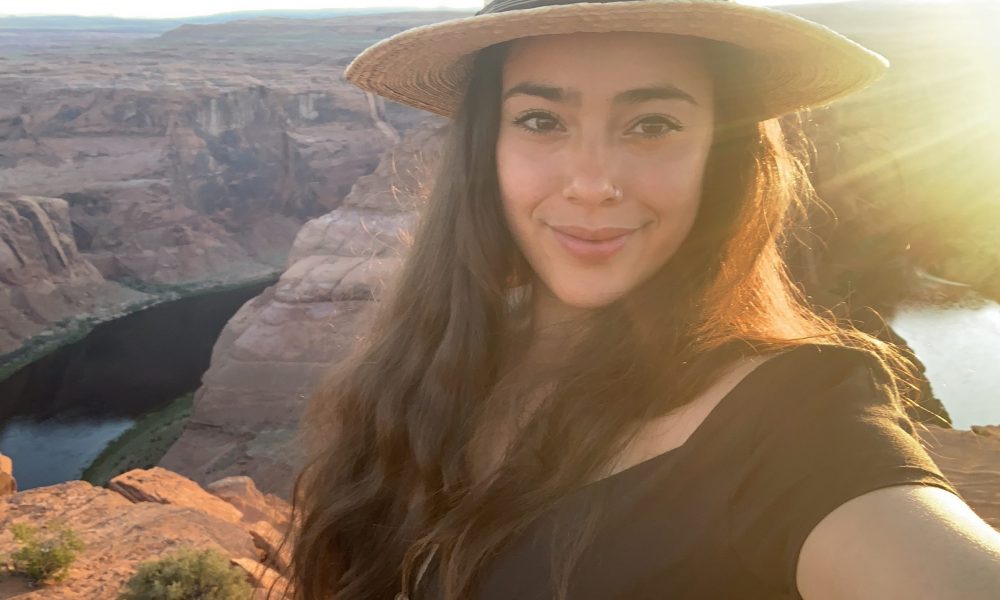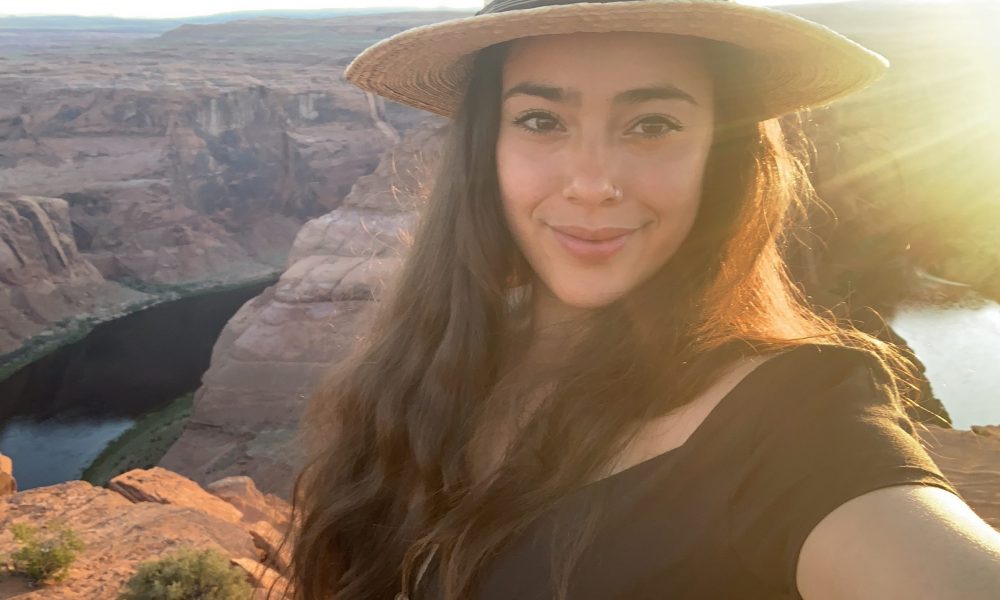 Today we'd like to introduce you to Jovita Trujillo.
Jovita, let's start with your story. We'd love to hear how you got started and how the journey has been so far.
Hi! I am currently pursuing a career in Film and Television. I am an actress, writer, and a producer of sorts. My family often called me a drama queen, which I was. When I was little my brother even told me he would give me $5 if I started crying because he knew I could do it on cue. I guess that was my first paid acting gig. I have been in Los Angeles for about five years now (has it seriously been that long omg) and had a very different road to Hollywood than a lot of other actors I meet. I didn't grow up going to auditions as a five-year-old, I didn't study acting in college, and I definitely don't know someone who knows someone. I am a child of immigrants from Mexico that were farm workers until they went to college, I grew up in a tiny town called Prunedale with my parents and three older brothers. I thought I was going to be an Olympic runner, wrestled on the high school boy's team and played college rugby.
I graduated from UCSB with a degree in Sociology which has done nothing but decorate my wall since I left. Growing up, I've always wondered why things happened to certain people, why the world was the way it was, and what my place in it would be. After my mother's suicide in 2008, I asked myself those questions every single second of the day. As a young girl who just turned 16 and lost her mom five days later, I was confused, struggling with PTSD, anxiety, and anger. It wasn't until college that I started to find the answers to my questions.
I decided to move to Los Angeles after having an epiphany (one of many) in a sociology class my senior year. My professor began discussing Erving Goffman's perspective theory of Dramaturgy. Dramaturgical sociology argues that humans live their lives like actors do on stage. Our interactions and "performances" are dependent on time, place, and audience. Performances meaning the way we dress, the way we talk, the faces we show. Goffman described stages where individuals can be found. The front, where depending on the setting, we follow social norms, put on costumes, and talk a certain way to portray a character. And there are many types of secrets that one might need to conceal from the audience in order to convey the image or story that they want. Then, there is the backstage, where you can truly be yourself. You have nobody to please when you're backstage and there is a sense of relief. For some people, they will only experience that feeling of being backstage, when they are alone.
As a young woman who was desperately asking why did this happen, this theory gave me an idea. I've always had a radical mind and spirit, and I've always wanted a voice and platform to help change the world. I suddenly realized that I wanted to become an actress. Sure, I didn't spend my whole life acting in charter schools or studying theories about acting in college. But I've spent a large part of my life in front of the stage. After my mother's suicide, I smiled, I cracked jokes, I taught myself how to hold in my tears and "show" people I was doing okay. I didn't want people to be worried about me or feel bad for me.
I have always been an outgoing, funny, competitive, strong girl. And I never wanted people to think I was anything less than that. That was my character. I struggled with PTSD and insomnia but still woke up every morning to make my zero period band class, and I ran miles upon miles after school during track and cross country trying to live up to my name as our school fastest runner who beat tons of records her freshman year. I smiled, laughed, and lied through my struggle with PTSD. It was all quite literally- an act. I would often lie when people asked how my mom died. And even today it's something I still struggle with. There are so many stigmas surrounding suicide and I never wanted people to think my mom was anything less than the angel on earth that she was. But acting has helped heal a lot of these wounds and whenever I start to think "why did this happen" I get comfort thinking, "well maybe part of it was because I'm supposed to be a bomb successful actress with a story, who wants to do good."
I joined my acting class taught by Sal Landi (highly recommend!!!) right after I moved to LA and have been going to his weekly scene study class ever since. Landi taught me to throw expectations and ideas out the window, and be honest and truthful in any scene that I do. He taught me to use my sensory memory to tap into my experiences, my trauma, and use them to fuel me. Whenever I do this, I always feel a rush of adrenaline and a cathartic and therapeutic essence.Instead of holding in my emotions, secrets, and traumas, they fuel my craft, they are my power. When I need to cry, I can cry. If I need to act crazy, I can act crazy. When I need to make people laugh, I make people laugh.
Comedy is a big part of my life. My family and friends are some of the funniest people I've ever met. Aside from my acting class, I have been apart of an improv troupe called Meow Woof which is coached and directed by Jeff Purdue, for over 4 years. I have also been in a sketch comedy group called Women
Of Color Anonymous that was created by Rebecca Aranda for three. Laughter and dark humor have always been my favorite coping mechanism.
Has it been a smooth road?
It hasn't quite been a smooth road but it also hasn't been the bumpiest. As a light-skinned woman, I have many privileges that I am aware of. But I am still a light brown Mexican woman with a Mexican name I refuse to change and have faced some racism along the way. When I first started auditioning, casting directors would shamelessly ask me "what I was" and then go on detailing why I didn't look Mexican with racist and stereotypical rhetoric.
People would ask me to put on a "Sofia Vergara accent" for roles that weren't even asking for any kind of accent, and once agents found out I was Mexican, but my Spanish wasn't 100 percent fluent they told me they didn't have any use for me. I always kind of sit on this fence where one side is not "Mexican enough" and the other side is not "white enough." Not that I've ever wanted to pretend I was white, but it seems like the whiter you are, the more roles people believe you can play. But I know my road has still been smoother than a lot of women who are darker than me, and I never want to act like my road has been the worst.
We'd love to hear more about your work.
A year after being in Los Angeles I joined a sketch group called Women of Color Anonymous and started writing sketch comedy. My sketch group is radical and fearless and tackles social issues like systematic racism and sexism unapologetically. As women of color, we are often tokens on improv or sketch groups so we are a rare group. In 2016 we applied for a home slot at UCB Inner Sanctum and secured a 6 month residency. We've been renewed six times and have been putting up our own shows there for two and a half years. Each month we put up original shows produced and written by ourselves. I have written over 25 sketches, that have been brought to life on stage. And I have produced many of our shows. Once I started seeing my work come to life and heard people laugh at my jokes I knew I had to keep writing. Writing has allowed me to tell mine and other minorities stories, and bring awareness to the darkness of the world with laughter. Aside from our shows at UCB, we are often invited to play shows around Los Angeles and make sure we are getting as much stage time as we can.
I've had many personal successes along the years, but I am still not where I want to be. I was a host for LATV and did some amazing red carpet interviews at events and premieres. I have a film on Amazon Prime, and I have done commercial work for brands like Fiat, Honda, and Ipsy. I booked my first national commercial three years ago for McDonalds, but as fun, as it was eating cold Big Mac's and getting paid thousands of dollars, my dream is to be a working theatrical actress. I was the lead in a short film produced and directed by Marcello Daciano called "Para Tu Amor" that was shot entirely in Spanish.
Para Tu Amor was apart of the "Official Selection" for the Cannes Film Festival Short Film Corner. I am so incredibly proud of this film and have continued to audition, write and produce my own content. I can't wait to see what other doors and opportunities will open as I follow my heart and chase after my dreams.
Let's touch on your thoughts about our city – what do you like the most and least?
Here in LA, we are colorful dreamers who all have a story. The thing I like least about our city is the socioeconomic disparity. You can see greed, racism, and capitalistic fueled developments all around town. I am sadly apart of that process and moved into an apartment in Echo Park that is getting "trendier" and more gentrified every year that I am here.
The thing I love most about Los Angeles is the culture around me. There is always something to do. My boyfriend has introduced me to a lot of amazing Latinx bands and going to shows has helped me find my identity as a Mexican woman who wasn't super traditional growing up. I love meeting people with other backgrounds that are proud of their culture and want to teach you about it. Oh and the taco trucks, so so many bomb taco trucks.
Contact Info:

Image Credit:
Rebecca Aranda
The Light Committee
Clay Larson
Suggest a story: VoyageLA is built on recommendations from the community; it's how we uncover hidden gems, so if you or someone you know deserves recognition please let us know here.