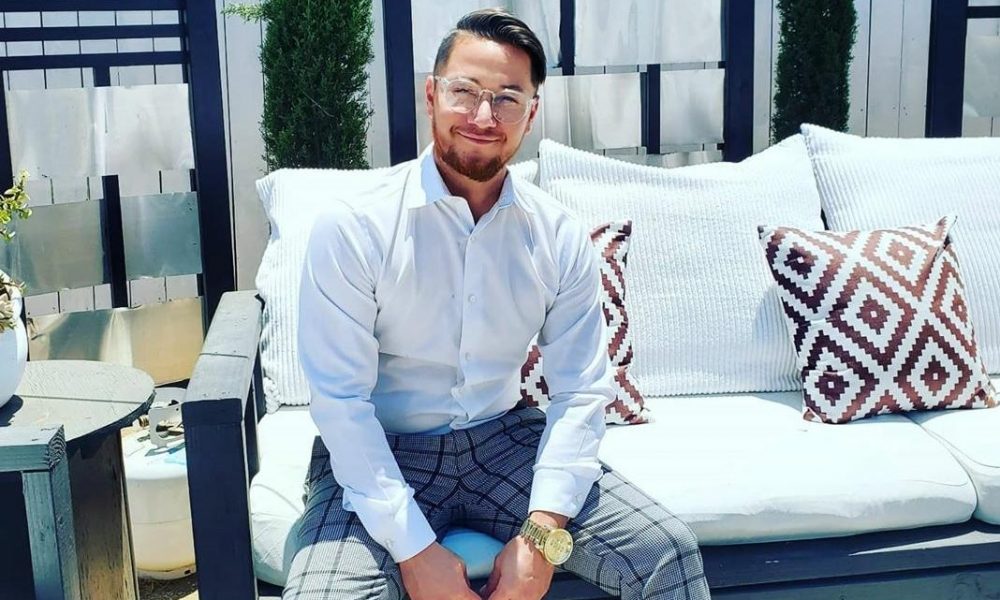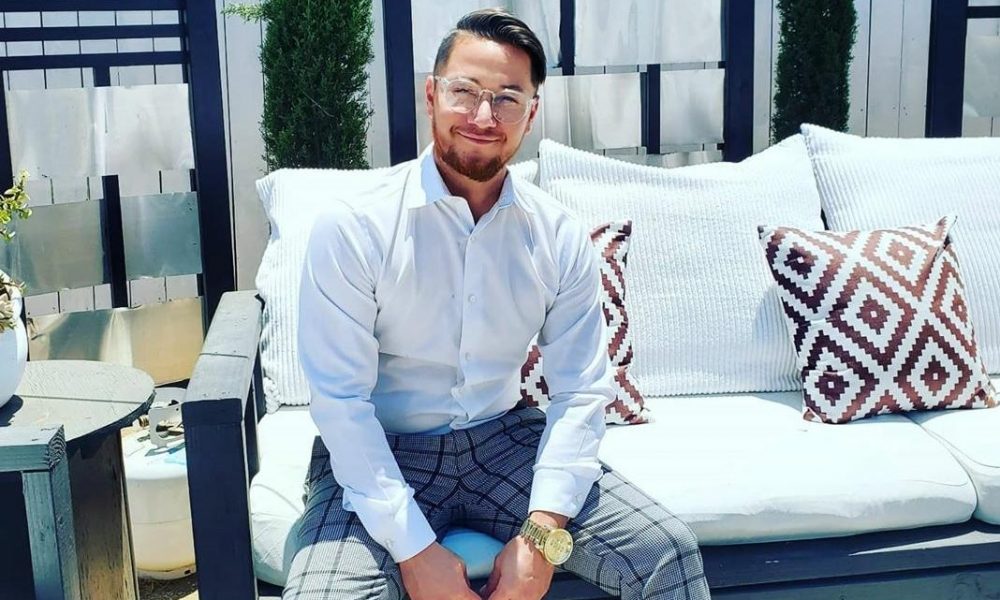 Today we'd like to introduce you to Joshua Martin.
So, before we jump into specific questions, why don't you give us some details about you and your story.
I grew up in the city of Norwalk, California. I am one of seven—I have three older brothers, two older sisters, and one younger sister. Yes, that is a lot of kids. I still cannot comprehend how my mother raised all of us single-handedly while working graveyard, driving us to school and being the sole provider of our family.
In school, I was an outsider, a weirdo, and definitely unpopular. I had long dark hair and always wore black no matter how hot it was. I found solace in music – both creating it and listening to it. I would spend most of my free time at concerts and music stores with my friends. I'm getting flashbacks as we speak, of shopping in Tower Records in Anaheim. God, I miss that place.
Despite being an outcast, I've always been driven by business. I would always find the business opportunity in just about anything. I began working as young as 14 through the city's Summer Program and I have not taken a break since. I recall working in customer service at Circuit City and having VCR's and DVD's thrown at me because I couldn't exchange them. In my humble opinion, people who work in customer service deserve more pay and recognition.
At 17, I applied for a call center because my friend encouraged me to and the hourly pay was double what I was making, but I had no idea what I was getting myself into.
During my first call, I was berated and insulted. My second call was no different. My new normal consisted of tolerating verbal abuse, insults, and threats on a regular basis. I started to have mini meltdowns in my car during lunch. Sometimes, I couldn't wait until lunch and would run to the restroom and cry. Many of my peers experienced the same problem. I personally knew a few that were on anti-depressants because of the constant verbal abuse. Even after clocking out, I would replay conversations in my head on my drive home and would complain about them to my family. I started losing sleep and eventually, the irate customers began consuming my life. I was already dealing with mild depression and the emotional abuse put me over the edge.
I knew I needed to change careers or change my perspective. I made several visits to the public library in search of answers. The customer service books helped, but it wasn't until I located the psychology section that I started learning about emotions and behavior. I garnered enough information to change my strategy with irate customers. I developed a formula that can calm most people down while safeguarding my mental health. This was transformative for me because I started enjoying my job and my life again.
At first, I applied the strategy to my calls only, but when I became a leader and was in a position to hire and develop employees, I began sharing my strategy with them. I have shared my formula with over 100 employees I've developed over the last two decades. I've always been impressed with their transformation and the feeling is very rewarding. At this point in my life, I want to give back. I want to pay it forward. I've always flirted with the idea of writing a book to share my strategy on how to deal with irate customers while safeguarding your mental health but it always fell to the bottom of my priority list.
In 2019, I felt a strong sense of urgency to write the book. I wrote for six months straight until I felt I said everything I needed to say, without too much filler. The book titled, Mastering the Irate Caller was finished in 2020 and I self-published it on Amazon on July 20 as a digital download. On August 17, I launched the paperback edition. During the first week of release, I made multiple Best Seller's lists on Amazon and I started receiving a slew of feedback from buyers on Instagram.
I am very proud of the book and cannot wait to hear how it's helped others.
Great, so let's dig a little deeper into the story – has it been an easy path overall and if not, what were the challenges you've had to overcome?
Stress and depression hit strong when I was 16. I don't think I've said this to anyone in a very long time but I had suicidal thoughts – it was a dark time for me. I was discovering my sexuality while having issues at work. Being gay in a Latin family is perceived to be a crime. I had an internal battle and didn't want to accept it. What made matters worse is I didn't have anyone to look up to or seek advice from. I started exploring gay culture alone. I remember wishing to be normal but after I accepted it and started loving myself, I was out and proud. Eventually, my family accepted it and became my biggest supporters. I was immensely proud to partner with Amnesty International on a TV spot to spread awareness about the injustices of the LGBT community around the globe.
One of the most important challenges which I consider a blessing was getting a serious wake-up call from the Universe in 2017. I was involved in a terrible car accident that left me with no pulse. If it wasn't for the first responders, I wouldn't be here right now. The accident left me with fractured bones, contusions, and double vision of which I still have today but I am deeply grateful to be alive and to still have my eyesight. It became increasingly obvious that spending time with the people you love and working towards achieving your goals is why we're all here. It was the Universe that slapped me in the style of Cher and Nicolas Cage, and said, "Snap out of it."
We'd love to hear more about your work and what you are currently focused on. What else should we know?
My book, Mastering the Irate Caller is available now on Amazon as an ebook and paperback. I am currently working on an audiobook and hope to get a publishing deal. I am in the process of developing material to present at call centers around the globe to talk about the importance of safeguarding your mental health by following the strategies in my book. I've also committed to myself to spread awareness and knowledge via a new YouTube Channel and speaking events.
Do you look back particularly fondly on any memories from childhood?
My favorite childhood memory is of Christmas in Norwalk when I was seven. I believe the year was 1989. Our Christmas tradition entailed spending it all under one roof with both my immediate and extended family. This particular year we had a video camera and spent the night filming each other doing and saying silly things. My mom was pregnant at the time with my little sister, Natalie and I recall being over the moon that I was going to have a baby sister (I was the baby at the time.) In one of the scenes, we walk into my older brother's room and his walls are plastered with posters of The Cure and Depeche Mode. My cousins and siblings were running amuck. I used to watch it every year but it was misplaced. I'd love to get my hands on it again, though, I would need to purchase a VCR. Clearly, I'm aging myself lol.
Contact Info:

Image Credit:
Aliyah Garcia, Laura Lopez, Gaby Lopez
Suggest a story: VoyageLA is built on recommendations from the community; it's how we uncover hidden gems, so if you or someone you know deserves recognition please let us know here.