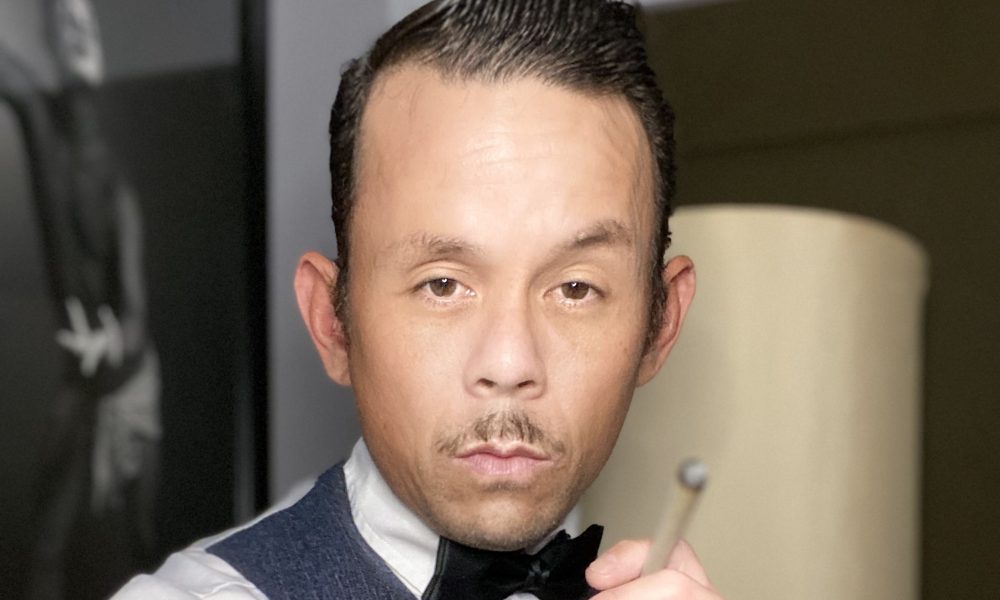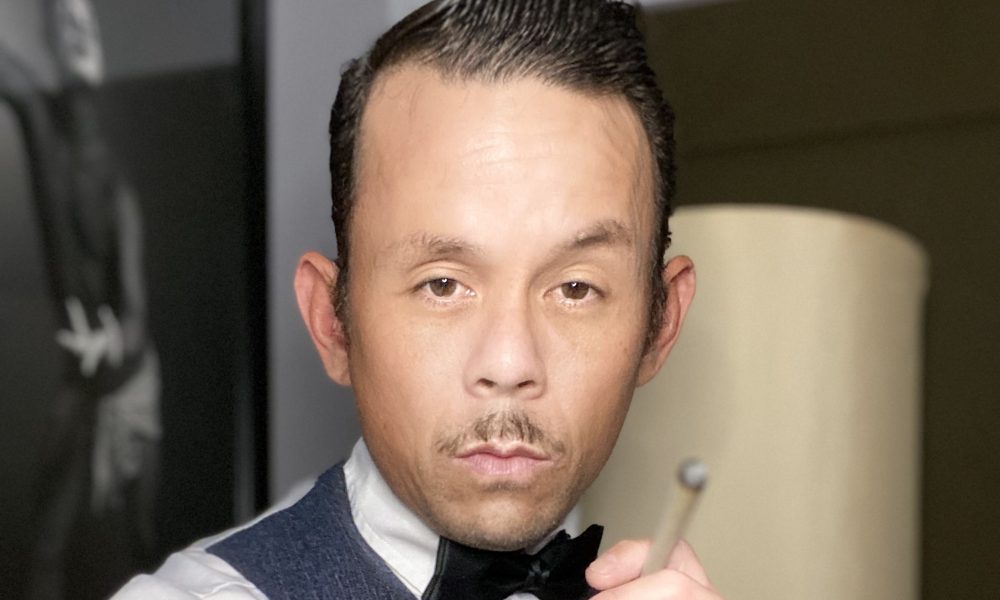 Today we'd like to introduce you to Joshua Han.
Thanks for sharing your story with us Joshua. So, let's start at the beginning and we can move on from there.
At an early age, about ten, I began training in percussion. My teacher, at the time, saw some promise and recommended I train with a man named Norman Peck. He played with people like Chick Corea and other contemporary jazz players but trained me in the fundamentals. I then auditioned for the Bay Area Wind Symphony (which no longer exists) and got to play in front of thousands of people as well as travel and perform many cities in Australia. Also, at a young age (9-19), I studied Martial Arts and taught my style. We also performed in front of large crowds demonstrating our style of mixed martial arts.
Unfortunately, upon reaching high school, I found many problems with local gangs and drugs/drug dealers in Richmond, CA which ended with me dropping out of high school early. At seventeen, I tested out and began studying at a community college which landed me in a private college, then University. I had been thrown astray so much that I had lost my performance bug.
I went to College in Missouri at the University of Missouri-Columbia where I studied and received a Bachelor of Arts in English with History as a related field. While in Missouri, I worked as a server, bartender and cook. Closer to when I graduated, I had taken a job as an Executive Chef of the Tiger Hotel in Columbia while also managing the bar of a fine dining restaurant (which I later ended up becoming the General Manager). Towards the end of my time in Missouri, I was engaged to be married and the owner of the restaurant I was managing had offered me the chance to purchase the business… Needless to say, all of that fell through 🙂 And when things fell through and my life was, let's just say in reconstruction, I harkened back to my performance bug from when I was a child.
At this point, I found myself in a U-Haul, headed back west to study acting. I began my studies at the American Conservatory Theatre in San Francisco. I joined a small theater group called Round Belly Theatre Company which evolved into a sketch comedy group called Battle Stache Studios. I was a performer, writer and the Executive Producer. We had a wonderful two years run where we started by throwing up a black box anywhere we could afford and later built a stage on the Berkeley/Oakland border near Shotgun Players. But like all good things, this came to an end as well. So I packed my things once more and headed to Hollywood!
When I arrived in Hollywood 6 years ago, I met with a few wonderful people as well as a couple of friends from back in the Bay Area. We began a Sketch Comedy/Short Film endeavor called A Bit Sketchy Productions. Our first film, "The Tale of the NoHo Shark" received an award at the Austin Revolution Film Festival. Since my arrival, I have studied at Upright Citizens Brigade where I have graduated both core programs of Sketch and Improv along with their advanced program. I've also studied and performed at LA Connection. I took classes at the Groundlings and The Pack Theater and I've performed at Second City. I also have been a part of a little awesome puppet improv group, "Puppets Amok" doing long-form improv using puppetry skills. We have the benefit of being coached by a Henson trained puppeteer, Amie Enriquez (Voyage LA subject) who is now very much part of our performances as well. One other major part of my training is clown. I was fortunate to be able to study at The Clown School here in LA which I would say has been my most enlightening endeavor. Clowning taught me how fail and failure breeds acceptance and the will to move forward. It is crucial and quintessential to becoming great at your craft and consecrates your power as a performer.
In the past year, I've been slowly building my television and film accolades including a co-star role on "Hawaii Five-0" where I got to travel to Oahu and work. In Hawaii, I've also been able to teach Sketch/Improv workshops with one of the local Improv groups. I also got a nice featured role on "Team Kaylie" a series on Netflix. I would say that all the studying, hard work, and ultimately, failures are now starting to pay off! As of today, I am a writer, actor, voice-over actor, director, producer, improviser, and of course, a clown 🙂 (I'm working on my singing and dancing) I also am a cast member in the children's musical written and directed by Pepper Berry (Voyage LA subject) at Second City.
During the COVID19 pandemic, I have been trying to stay super positive and utilize the time to hone my craft. I host a weekly play reading group as well as a sort of book club where we are reading Howard Zinn's " The People's History of the United States". (I'm hoping that I may be able to produce a series using this book as the main content base material) For the most part, I keep throwing more and more balls in the air as to juggle them into fruition and I hope that one day, I'll have a substantial and prolific body of work and experiences that will entertain and inspire people beyond myself and my years…
We're always bombarded by how great it is to pursue your passion, etc – but we've spoken with enough people to know that it's not always easy. Overall, would you say things have been easy for you?
I wonder if anyone has had a smooth road. If I look at the big picture, everything is as it should and will be. But I have always struggled from time to time either with my emotions or the physical hurdles in front of me. I have always had a bit of bravado, but deep down, I have always been scared of myself and the ideals of success and failure. I think my biggest struggle was recent however. My liver was in a bad state. My heavy drinking has had some consequences on my health and for a second there, I thought my life was soon at an end. Though this was the culmination of my own toxic behavior and habits, it was also a time of great reflection for me. It provided my "aha" moment in which I began to embrace myself in a more objective way. Objective meaning, I began to investigate how others saw me objectively. I began to know myself as others see me which provided enormous incite and informed me on how to proceed through the rest of my life. It was this instance that showed me the power of failure. When I saw that the effects of my behavior now had a true consequence, my self-care became my number one agenda. And it has remained this way since 🙂
Alright – so let's talk business. What else should we know about your work?
I had a very soft landing in LA. My family helped me purchase a home in NoHo where we eventually renovated. I have been able to use the reno to create a very successful AirBnB and home studio for performance uses. The AirBnB benefits from my 20+ years of hotel/restaurant/hospitality experience. I have hosted over 200 stays since it's opening in June 2018. My studio endeavors is a new one. I decided to use the pandemic as a time to reinvest in myself and my business/home so I have been renovating my garage into a photography/film/acting studio. A great many of my films that I have made since moving to LA utilized the space, but now it has been retrofitted to be soundproof and equipped with the tools for film making and acting rehearsals. It is also a self-tape studio where I offer my coaching skills for people. Since it is still new, I have been offering it up for pay what you can or donation-based, but my LLC attached to the AirBnB encompasses all of my business dealings. I want it to be an artists' haven and my only wish is to help propel not only my career but other artists in the area.
What were you like growing up?
I was a driven little boy. But mostly, I was driven because I had such a wonderful family to draw examples from. My brother is brilliant and successful. My mother, a white woman from a small town in Missouri, is one of the most diverse and courageous people I have ever know. And my father, a Korean man, second born has not only overcome the obstacles of immigrating to America but also overcame discrimination from both countries social structures.
Growing up, I was driven and rushed to always wanting to be the best. However, irrelevant that is now. I think my drive was laced with inadequacy. My confidence began to wane, like most, in my teenage years were, although I was active, I was always kind of on the pudgy doughy side. Mouth full of metal and not very popular, my bluster only got me into trouble because it was false. I found that I was prone to trouble and I definitely invited it at times. But such is life when you are growing up in Richmond, CA.
From age 3, I seemed to affect the world around me. I also just wanted to compete and be relevant to my older brother. I began studying martial arts at nine and basically lived in that school as opposed to after school care. By the age of 12, I was allowed to teach group classes. When I started in the symphony at age 14, I began at the bottom of the percussion section with very limited knowledge of how to play proficiently. At 16, I was section leader, able to tune my tympanies, mid-song, by ear and was seen running from side to side of the stage playing each percussion instrument. But then, my troubled teenage years put a damper on everything.
In restaurants, I started as a dishwasher and worked my way up to Executive Chef and General Manager by the age of 25. As far as I know, I was the youngest person in the town to achieve such honors. Now it seems a bit minuscule.
All this being said, my talents as youth are much like my talents now. I just kept playing at something until I became good at it. You can call it my Taurian stubbornness. But my sense of competition was mostly in my relationship with my brilliant brother and now my drive is replaced with my fastidiousness.
Pricing:
Contact Info:
Website: imdb.me/joshuadavidhan
Phone: 5107784272
Email: josh.han5978@gmail.com
Instagram: @jpower5978
Facebook: @jpower5978
Twitter: @jpower5978

Image Credit:
Pink plaid shirt credit: Alison Yates Photography, Red plaid shirt credit: Fresh Look Photography, Sage Kirkpatrick, Bottom left clown credit: Lotta Photography, Kimberlee Michelle Peterson-Riolo
Suggest a story: VoyageLA is built on recommendations from the community; it's how we uncover hidden gems, so if you or someone you know deserves recognition please let us know here.