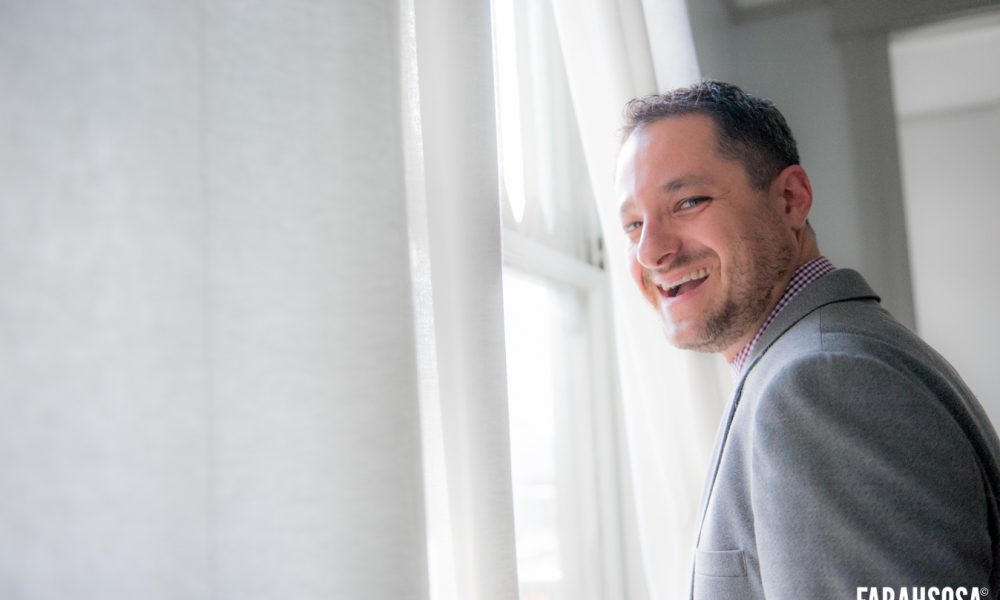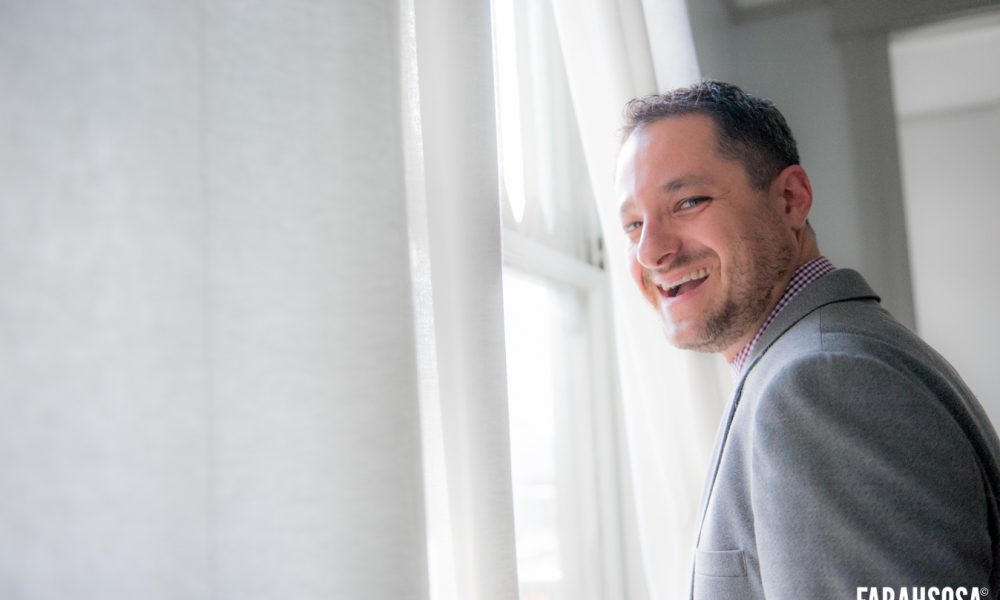 Today we'd like to introduce you to Josh Weiss.
Thanks for sharing your story with us Josh. So, let's start at the beginning and we can move on from there.
I've always been enthralled by both technology & music.
When I was growing up in Los Angeles this looked like messing with whatever computer my computer-programmer (& Philosopher) Dad had in the house, and fiddling with & playing the various guitars I had. My first paid job was handing out promo material for a kids software shop that used to be over near Beverly & Doheny. Later on, I worked at a pager store on Wilshire & San Vicente, and not long after that, I moved to Berkeley and did Internet sales for the 4-story super-classic used bookshop "Moes Books" on Telegraph Ave right across the street from the original Amoeba Records. I did a short stint at the now-defunct, Starbucks-owned CD shop Hear Music where I learned a ton about music.
Once I got to U.C. Santa Cruz in 2002 to finish up my undergrad, I started what would be a 5-year obsession with radio, something that allowed me to unite my love for technology & music perfectly. I was Production Director for KZSC in Santa Cruz, where I also did a Hip-Hop/Soul/Reggae/Afro & General beats radio show. After I graduated, I spent 3 years working for NPR-Affiliate KUSP radio (now defunct) where I helped with technical training, did some early work with podcasts, influenced web strategy and continued to do a music show.
For 9 months in late 2007 to mid-2008, I moved to Xela, Guatemala. I worked for a computer-lab-building & sustainability-teaching organization called Partners in Solidarity. I also became fluent in Spanish, really began to DJ global sounds & produce music events and translated for a documentary called "Gods and Kings" about contemporary global pop culture's influence on the traditional festivities of a small town called Momostenango.
In 2008, I went to Burning Man for the second time, and moved back to L.A. at 28, living here for the first time in a decade and getting to know the city in a whole new way. I began building the network that has allowed me to grow L.A. Creative Technologies to the organization it is today, while also co-founding, co-managing and DJing with Subsuelo, an L.A. arts collective and event production team.
Great, so let's dig a little deeper into the story – has it been an easy path overall and if not, what were the challenges you've had to overcome?
I've taken a circuitous but instructive route to get to where I'm at. I bounced around schools a lot all the way through high school (Hamilton High School near Culver City), and eventually dropped out in the middle of my Junior year. I stuck around for a year and a half going to Santa Monica College before realizing I had to finish community college in the Bay Area away from my high school friends. At this time I figured out how to focus on my education again and make it through college more responsibly than I'd previously been.
Running a business for 7+ years has been a pretty big challenge. When I started doing freelance I.T. in 2008 I really didn't Imagine I'd be studying business process& automation and creating I.T. Strategies down the road. Having to constantly address the day-to-day challenges of running a small business, and being the business owner & thus ultimately accountable, has led me to learn a lot about how to make this process more effective andenjoyable for myself and our clients.
Developing the confidence needed to run a business, do marketing & sales, interact with clients and also promote my musical endeavors has been a steep learning curve for me. When I first started I was pretty shy and hesitant to get the word about what I do. Thankfully, through a lot of time spent with therapy, mentors, and friends I've made a lot of progress on this front.
Recently in light of Trump, the challenge has been…I'm struck by the dichotomy between my own personal & organizational successes, contrasted against the stark realities of the contemporary social and political climates. So many of the conversations I've had since the election have reflected both my own and others' frustration or worry about the directions global political leadership is taking. But even within these uncertain times, I've continued to run and grow a successful business – and have watched both our clients (like The Agency Real Estate) and many of my colleagues do the same.
L.A. Creative Technologies – what should we know? What do you guys do best? What sets you apart from the competition?
In a nutshell, what we do is deliver "I.T. 2.0" to our clients by serving as their outsourced (Virtual) Chief Information Officer and 24×7 Flat-Fee Managed I.T. Department.
We're an I.T. consulting & implementation company focused on serving Creative, Non-Profit & Start-Up industries. We specialize in converting technology into a powerful tool by optimizing infrastructures and promoting their optimal use.
Our main goal is to empower clients to accomplish their business objectives through digital solutions and to help them find more time for their creative and personal endeavors. We want to redefine the way companies relate to their technology; that's why we provide services that help them understand it from a strategic standpoint.
As the company's Founder and President, I've always been passionate about technology applications within creative fields. I'm constantly looking for new ways to connect both worlds so they complement and strengthen each other.
We like to collaborate with people who understand the real value that technology can contribute to their companies. We've worked with industries such as radio broadcasting, non-profit, architecture, design, music, film, television, civic and political.
Although the majority of our clients are located in the Los Angeles area, we've crafted services that allow us to be fully remote, which has granted us the possibility of also serving businesses in other parts of the country and abroad.
What moment in your career do you look back most fondly on?
Being chosen to deliver I.T. Services and Digital Strategy to Grand Performances was a recent highlight, if not necessarily the proudest ever moment of running the business.
– This one is special to me for a few reasons. First off, the organization produces free outdoor concerts in Downtown Los Angeles that emphasize the music loved by me and my community. I've been going to these shows for almost a decade and have a lot of memories from them.
– Second, GP is LACT's first fully-managed client involved with Music and event production. I'm excited to combine my almost 20 years of experience in creative fields to clients that can most benefit from that experience.
Also…it was pretty fun and inspiring DJing with some of my musical heroes in Cuba for the Manana:Cuba festival 🙂
Contact Info:

Image Credit:
For the personal photo, Farah Sosa