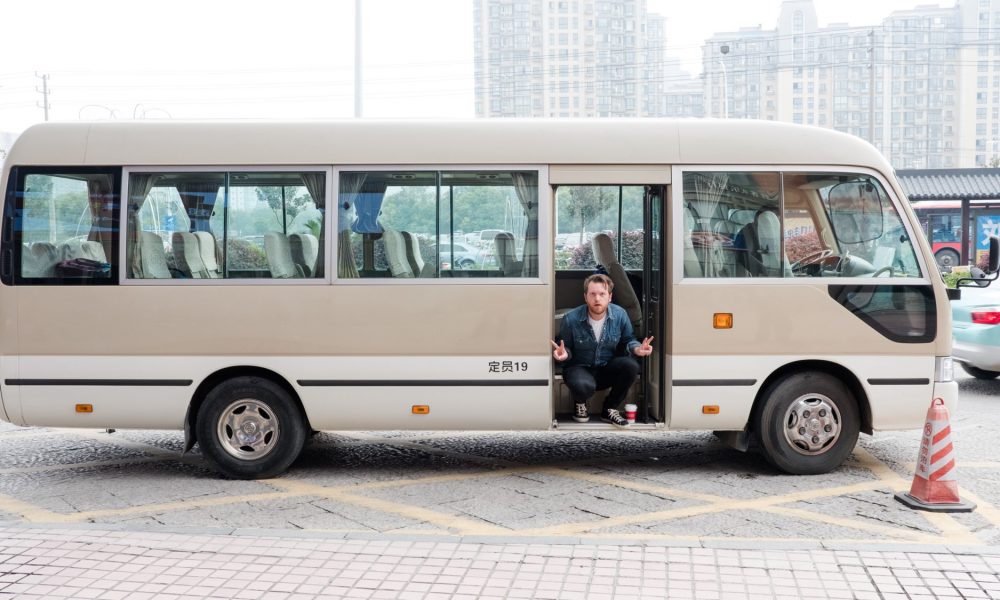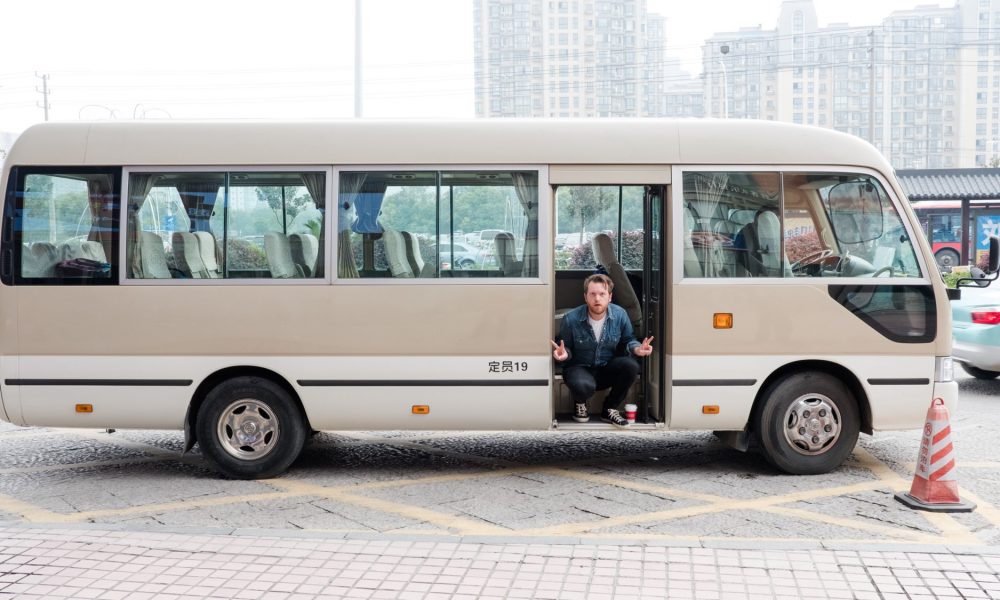 Today we'd like to introduce you to Josh Franer.
Josh, please share your story with us. How did you get to where you are today?
I'm a director originally from the Lone Star State (Nation) of Texas. I spent a good portion of my childhood just being creative and making things like forts in the forest behind our house, train sets, KNEX, racetracks and rollercoasters. I also made little films around the house with a VHS camera following my dog around, and then I solicited my sister's talent (who insisted on making a Celine Dion lip-syncing video that I lit with a flashlight). I was entrepreneurial from an early age – I had my own newspaper collaboration in 3rd grade and a lawn business (using Dad's mower) in middle school. I remember mowing lawns and sweating, but I always had great jams going on my Walkman.
Houston in the early 90's was an era marked by the country music of Garth Brooks, George Strait, and Alan Jackson. I have wonderful memories of going to the Houston Rodeo and eating a lot of BBQ; the smell of mesquite wood and sizzling fajitas in the night air is still one of my favorites.
I played the snare drum in high school and experienced a great deal of Friday Night Lights-inspired football games…and probably lost some of my hearing. I also played drums at the church I attended, and in my Dave Matthews-inspired rock band, Stomping Grounds.
Most filmmakers can point back to that one movie experience that ignited their dreams of working behind a camera, and for me it was no different. I remember as a kid watching BTS footage from the making of Home Alone II: Lost In New York, and I thought it was the coolest thing. I remember thinking the dolly track looked like a train track, and I was in awe of the big crane where the operator ran camera from a chair in the air. I was amazed by the production design of how the traps were created. I guess Home Alone II inadvertently started my filmmaking career. A lot of my filmmaking friends have great answers on how they got their inspired beginnings with films like Citizen Kane and Lawrence of Arabia, etc. But mine is Home Alone.
My filmmaking continued through high school, and I won a lot of early awards. When I made our big senior prom video, iMacs still had colorful translucent backs and cameras still recorded to tape. I went on to film school at Baylor and moved shortly after graduation to LA for an internship with Ridley Scott at Scott Free.
Now I'm just doing the same thing that I was as a kid: making things, being creative, making movies and telling stories. I've been blessed to have met some extraordinary people, heroes of mine, along the way. I now direct alongside some of my filmmaking heroes.
Has it been a smooth road?
There have been a ton of obvious challenges, one of the main ones being: where do you begin in LA? LA can make you feel really big or really small, sometimes both on the same day. For me, what's most important and also interesting are the internal challenges I've faced. Like Batman, I've learned that one of the most important things we have to learn is how to face fear head-on. Fear is a liar.
It's also essential to devote your life to something larger than just you, something that's not just self-serving. I've learned to weed out lies that I've believed about myself and others. You gotta learn to find a channel that isn't broadcasting doom and gloom; negativity sticks in the mind. The world isn't against you. The universe is actually stacked in your favor.
We'd love to hear more about your work and what you are currently focused on. What else should we know?
Well, my life is a bit like a kitchen stove with a lot of things cooking. Some pots take longer to bring to a boil, some smaller pots are finished, and I have to keep 'em warm.
My main gig has been directing commercials and creating branded content. I have a cinematography and photography background, so a lot of my style is visceral and beautiful. I started a small creative agency, Through The Woods, to house some of the direct-to-brand work and digital strategy.
My side gig is creative directing, creating brand environments. I helped start Buck Mason, a cult-favorite menswear brand, and am now part of a new clothing line called Rowan where the focus is on legacy and telling stories about fatherhood. So much of culture as we know it has been shaped either positively or negatively by our fathers. We're using the brand to give back to help shape the lives of men that need it.
I think what differentiates my perspective is that I approach stories with empathy for the human condition. The things that I make have to first move me. I know if they move me, they are bound to move someone else. I love true stories and biographies. One of my next steps as a director is to move into longer-form content, directing features and docu-series.
Is our city a good place to do what you do?
LA, in my perspective, is like a great magnifying glass. If you're ready for it, it can bring out the biggest and best side of you; but if you're not, it can bring out the worst. What happens in LA shapes the world. It has to be the largest community of artists and creatives anywhere. For someone starting out, it's a great way to learn from the best, to be inspired, and to really see things up close and personal. It's also one of the most expensive places to live, creating a major class differentiation, and an elimination of the middle class. Having met and served some of our city's homeless population, I've seen how a missed paycheck or two, or an emergency hospital bill, can lead to tent-living for so many people. Given this, I think LA has a massive opportunity to allow generosity (not just financial) to become an anthem.
Contact Info:
Suggest a story: VoyageLA is built on recommendations from the community; it's how we uncover hidden gems, so if you or someone you know deserves recognition please let us know here.