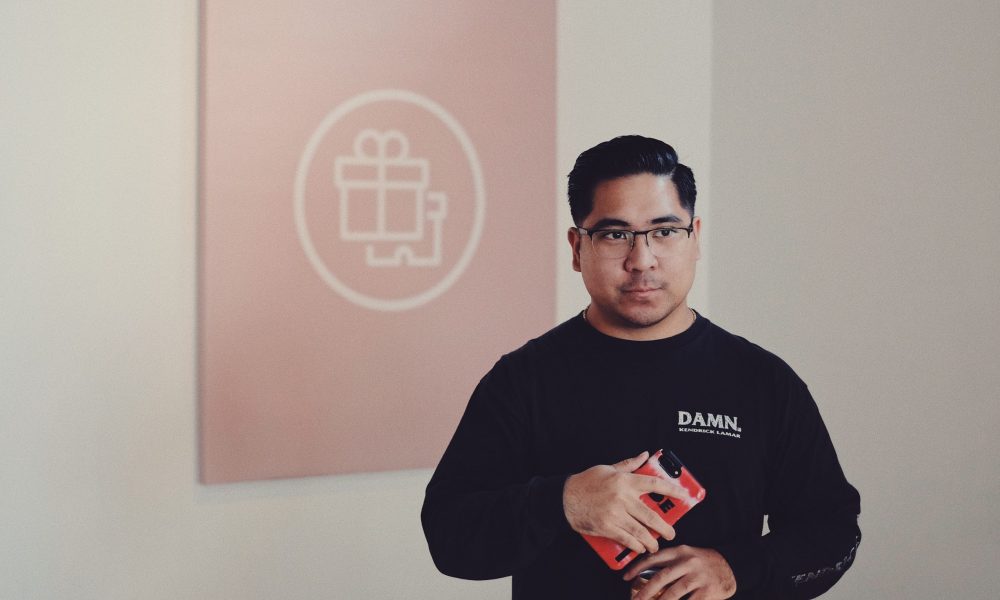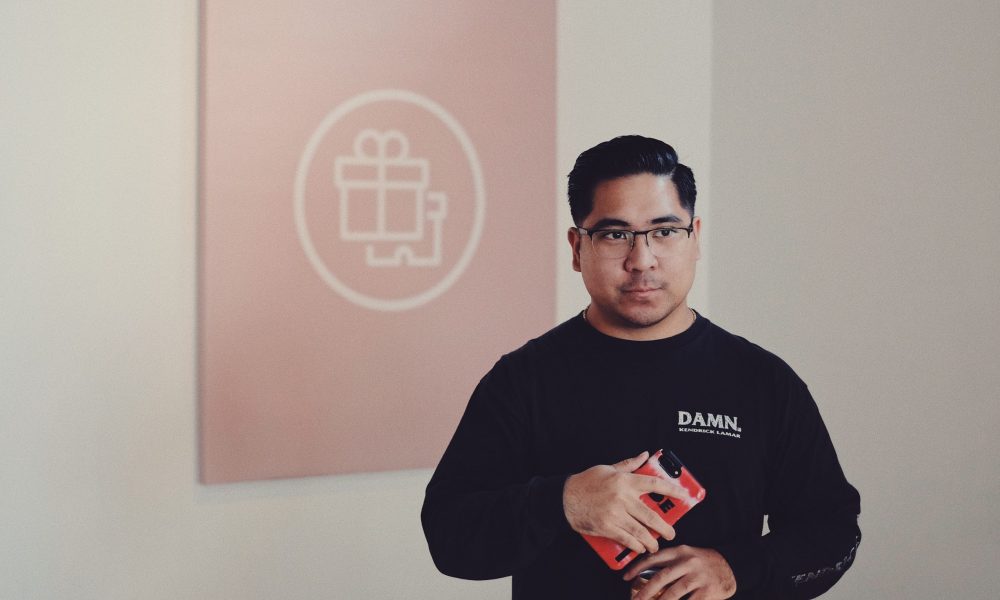 Today we'd like to introduce you to Josh Deguzman.
So, before we jump into specific questions, why don't you give us some details about you and your story.
Oh man, what a trip it's been. There are baby videos of me bawling my eyes out whenever my sister would stop playing the piano, and as soon as she started playing again, I would smile and laugh. Once I was able to, around four years old, I think I started studying and playing classical piano. I remember my mom having to go into the testing room when I took these music theory tests because I couldn't read yet but could understand different chord progressions.
That being said, I grew up having this dream of being a world-renowned classical pianist – carried that dream with me everywhere I went too. Competed whenever and wherever I could. Played different talent shows. Went to a "gifted and talented" middle school. Daydreamed constantly of studying at Juilliard. Even dressed up as a young Mozart for this charity event once. Imagine that – a little Filipino kid in a suit from the late 1700's and white powdered wig playing classical music for a bunch of rich people, haha.
As I grew up, I started picking up different instruments. My older brother's friend started teaching me how to play the guitar whenever he came over. I signed up for concert band in middle and high school where I played the alto saxophone. My siblings convinced my parents to get us a drum set at some point too, but that didn't last very long.
Thinking about it now, it's kind of crazy how exploring all these different instruments and sounds holds such a huge role in paving that road to where I am today. When I was in high school, I ended up having a group of friends that I started a band with. We ended up recording an EP a few cities over in Richmond, VA, and that was the first time being in a recording studio. It wasn't anything insane, but I just remember thinking, "Wow, this is how all my favorite music was made." Maybe not an epiphany or light bulb moment, but I'm pretty certain that moment planted a seed in the back of my head for my future.
Soon after, I got kicked out of school during my junior year. By the time I got back in to finish my senior year, my jazz band instructor (I'm terrible at playing jazz by the way) suggested I apply at this school in Boston called Berklee College of Music. So I did – flew up to Boston to audition and got in. Going to Berklee itself is a whole other story in itself, and I had my struggles during that time, but I wouldn't be sitting here doing this interview had I not stuck through it.
By 2015, I originally had this plan to move to New York City, but when that time came, I switched and decided to move to Los Angeles. Convinced both myself and my parents that I had everything figured out when I didn't and drove for a week from Boston to LA. When I got to LA, I started working with this producer making commercial jingles and absolutely hated both the work and how I was treated. Thankfully, my old supervisor from college randomly reached out one day to see how I was doing. I lied at first and said I was "loving every second of it". Turns out, he had called to see if I wanted to work at a big recording studio – at which point I immediately fessed up and took his recommendation and reached out to the studio manager. I started working at The Village in Santa Monica soon after, where I learned so much about both myself and my craft. I'm so glad that I was able to call that studio my first "home", and I try to keep in touch with a couple of people that are still killing it over there. In 2016, my friend Bryan Dimaio helped me move over to Henson Recording Studios in Hollywood, CA where I worked for the next year. Towards the end of the year, I was in the middle of a session when another friend, JT Gagarin, had texted me asking if I wanted to work for Interscope at what used to be No Excuses Studios, back over in Santa Monica. I started working at No Excuses two days later.
Fast forward to a few months later to 2017, JT reached out again while I was working saying that the person who mixed his artist's album was looking for an engineer who wanted to focus primarily on becoming a mix engineer. I was extremely hesitant at first, telling him that I was tired of moving from one studio to another, but he convinced me to just at the very least reach out. I did, and I can't be grateful enough to have done so.
I've been with this current team, called The Gift Shop, for three years now. We're located in Downtown LA and consists of Jon Castelli (my mentor), Ingmar Carlson (our other engineer), and myself. We all have drastically different personalities that create a really interesting dynamic, but I think that's why we all work together so well. At this point, I consider them my second family and am so lucky to be able to do that.
And now we're here!
Has it been a smooth road?
If it had been even a remotely smooth path – again, I don't think I'd be where I'm at today.
But honestly, while there are definitely moments of "external struggle", I think a lot of it is self-inflicted. Not that I'm some masochist or anything, but there's just something so pleasing about work. Not only WILL I do whatever it takes to succeed. I WANT to do whatever it takes to get the best result out of both my work and everything in life. Not only that, but I also constantly dream of what my next goal is, or what my next venture will be when that time comes. That mentality is both a blessing and a curse if I'm being honest. I find myself being overworked constantly but at my own fault. I am shifting that perspective though. Beginning of 2019, I had been juggling one-off sessions around LA while not only finishing two EP's, but I had been working with The Gift Shop team on Khalid's "Free Spirit" album at the time. Kept telling myself to keep going, to keep pushing through. By the end of it, I was essentially burnt out. I thought I had caught my fourth wind and decided to head home. Didn't even make it to the highway before I fell asleep at the wheel, ran a red light, and smashed through the back of a car crossing the intersection. Since then, I've learned to remind myself to have my foot on the gas but to also slow down every once in a while. Both your physical and mental health should be top priority.
Please tell us about The Gift Shop.
I'm a part of a three-person team called The Gift Shop, based out of the Arts District of Downtown Los Angeles. Jon Castelli is my mentor, boss, and at this point, one of my closest friends. Ingmar Carlson is our other engineer, who is another insanely talented mix engineer and musician. A lot of people know us recently through collaborating with our friend Denis Kosiak on Khalid's "Sun City" EP and more recently his album, "Free Spirit", which one of the singles, "Talk", was nominated for Record of the Year at this last year's GRAMMY Awards. Jon has also worked with so many other talented people – such as Macklemore, Summer Walker, Kesha, 6LACK, Meghan Trainor and many more – and both Ingmar and I have been involved in those projects alongside him. 
For myself specifically, it's kind of a unique case. Normally the "process" of creating a song would be something like – a concept, then songwriting and production, then recorded, mixed, and mastered. In most cases, I find myself at the mixing stage, which is what The Gift Shop specializes in – we finish records; taking the sonic landscape that an artist and team has created and grooming or sculpting it to be enjoyed as best as possible by the time it reaches your ears. But over the last few years, I've found myself in every step of the way in some shape or form. 
In general though, and I think I inherited a lot of this from The Gift Shop, is the sense of community. Even at the core of it, I don't think of Jon or Ingmar as my superiors at all. It's also discouraged to think that way. We're all side by side when creating music together. Each person has a role of equal importance and significance. Without each other and a sense of collaboration, things will fall apart. The Gift Shop also carries those values when we work with other people, whether it be an A&R, a manager, an engineer, artist, producer, whoever. Jon also hosts a series of events called "Conversations at The Gift Shop" where we aim to build a COMMUNITY of engineers. Yes, our industry is competitive, but I want to believe in my peers, to be able to have discussions about what we do and what we think rather than feel cutoff in an already fairly isolated role. It's incredibly important to really shine light on everyone involved. 
I also personally love getting to know the people I work with, whether it be the artist, producer, writer, A&R, etc. I think the simple starting act of getting coffee together is a good catalyst for a great end product. I'd like to think that every time I've met with an artist/producer or even just had a quick Facetime and just talked, finding even the most random things in common, has made us want to work together so much more, and in the end, made the experience of creating music together so much better. 
How do you think the industry will change over the next decade?
The music industry, not to mention life in general, is extremely volatile and constantly changing, so it's really hard to say where we'll be in 5-10 years! I mean, look at the COVID-19 situation – canceled every show, tour, and festival, but we still found ways to consume music. I would love to see more exploration in audio immersion, in relation to making music even more exciting to experience. I recently saw someone post about a Minecraft music festival being streamed? Okay, let's do that but on a larger scale and have it accessible at a consumer level. I've also seen some pretty crazy advances technologically – like using AI via hardware and software to get rid of unwanted noise or create a virtual, three-dimensional space. Stuff like that. I want to go further than that. 
Contact Info:
Email: josh@thegiftshopdtla.com
Instagram: @joshua_deguzman
Image Credit:
Michael Morgan, Daniel Grey
Suggest a story: VoyageLA is built on recommendations from the community; it's how we uncover hidden gems, so if you or someone you know deserves recognition please let us know here.