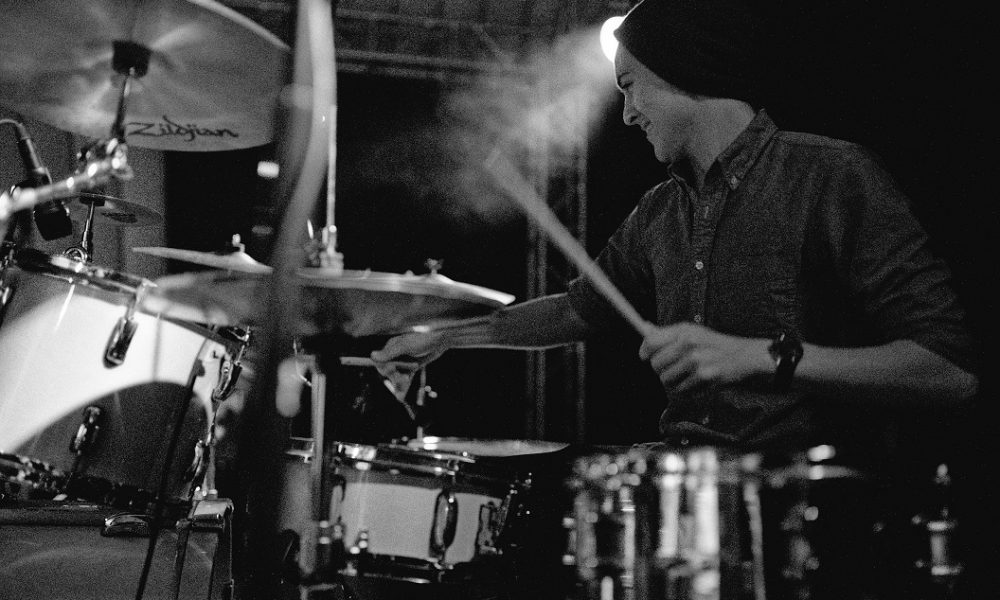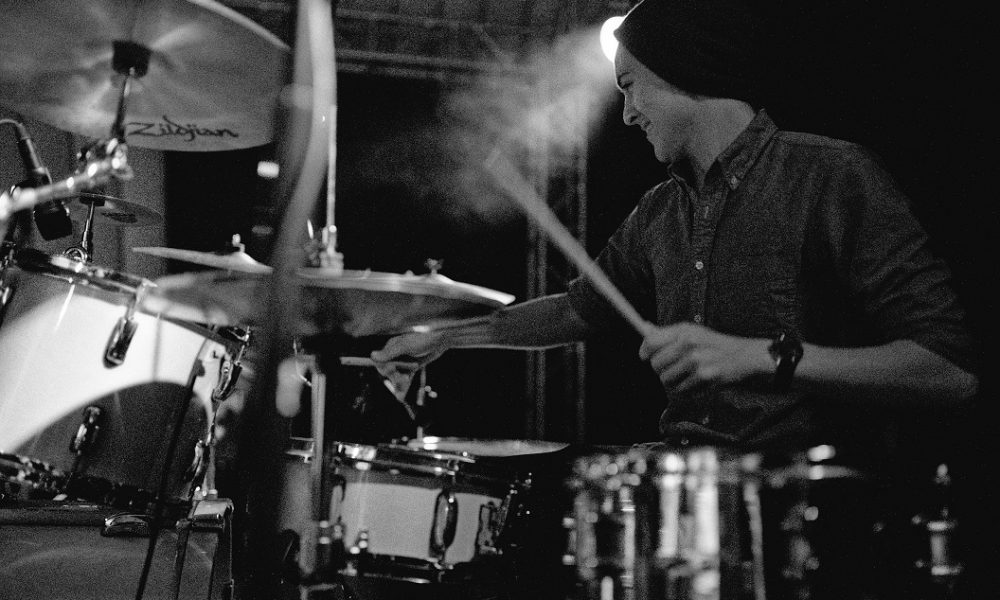 Today we'd like to introduce you to Josh Buchignani.
Josh, let's start with your story. We'd love to hear how you got started and how the journey has been so far.
I am privileged to have been raised in a household that was constantly advocating creativity, expression, and love. My father is a musician and my mother wore headphones around her belly before I was born. I was immersed in their favorite music as it enveloped my childhood. I sat in awe on my father's lap while he would play his drum set and have since followed his path as a drummer. It has been the endless love and support that I have received from my family that has infinitely influenced my passion as an artist and musician.
Although I grew up closest to the drum set, I first started taking piano lessons at age nine and continued taking lessons on and off for seven years. It wasn't until I started playing drums in a junior high band that I first showed interest in orchestral percussion as well as jazz kit, which I studied under the instruction of Lorca Hart. During my time at Healdsburg high, I participated in the community symphonic band led by high school band teacher, Randy Masselink and performed at various venues and events with the Healdsburg High Jazz Band. I eventually left Healdsburg to pursue a school that better supported the arts and ultimately transfer into a visual and performing arts program called ArtQuest in the neighboring city of Santa Rosa. It was there that I was introduced to Mark Wardlaw, the director of the band program. I joined the symphonic band and participated in multiple honor band events in Northern California. The time spent in ArtQuest as a part of the symphonic band and chamber singers gave me so much relief in the decision I had made. To leave my hometown and actively pursue an education that would better my musical understanding and experience is something that I will never regret.
I attended the Santa Fe University of Art and Design in New Mexico after being awarded the Robert Redford/Milagro Initiative scholarship where I studied drum set with Mark Clark, recording techniques with Scott Jarrett, composition and synthesis with Charles Feilding, piano with John Rangel, Doumbek with Polly Tapia Ferber and performed with the Balkan, Afro-Cuban, Funk, and Jazz University ensembles also under the direction of Polly Tapia Ferber, Andy Zadrozny, Peter Williams, and Horace Alexander Young. Outside of school, I spent my time performing locally with my band Rusa, a progressive R&B/soul group that has released a single album titled "Plush". The band was on a good path. Unfortunately, I would be apart of the large group of students who's education would cut short by a sudden closure of our university. It was devastating, to say the least. Looking back, I feel remarkably privileged to have experienced countless lessons, performances, recording sessions, and memories with dear friends and mentors during my time in Santa Fe. However, "One door closes, another opens."
With a newly found appreciation for Balkan music and hand drumming of southeastern Europe, my mentors recommended that I look into the California Institute of the Arts in Southern California. I took a chance and applied to a school that I considered out of reach. I am pleased and honored to say that I am now pursuing my BFA in the World Music Performance program and am expected to graduate in the Fall of 2020. It has been a humbling privilege to study a wide range of drums and techniques from around the world with Houman Pourmehdi, Andrew Grueschow, Joey De Leon, Swapan Chaudhuri, and my mentor Randy Gloss in the three years that I've been there.
Great, so let's dig a little deeper into the story – has it been an easy path overall and if not, what were the challenges you've had to overcome?
The most significant struggle that I've experienced while studying music was undoubtedly the closure of Santa Fe University of Art and Design. I spent three years studying, performing, and meeting people that are now friends that I will have for a lifetime. It was incredibly disheartening to see the foundation of my first college experience swept out from under my feet as well as so many other students. On another note, considering that not everyone is given the opportunity to fan the flame and cultivate their passion, I've had it easy. I have the support of my family, friends, fans, and I couldn't ask for anything more. I'll be honest with you, when it comes down to overcoming discouragement there have been countless times throughout my life when I considered the possibility that music isn't for me. That maybe music is something that I would never gain success from pursuing, yet, here I am. Today, being still able to comfortably express and cultivate what I love… that to me in itself is a success.
Can you give our readers some background on your music?
I am a percussionist utilizing a vast contrast in sounds of instruments from across the globe in efforts to connect and provide people with a window into the life of other cultures through music. To recognize and respect the cultures of others has always been an essential part of my family, and has shaped my goals to preserve that culture through music. What I value most about my artform is the ability to draw influence from my environment, past experiences, and to voice them through my work. Through this process, I am able to develop my voice as an artist as well as myself as a person by cataloging my life.
I recently have started to combine electronic music with Ghanaian and Persian drumming as well as rhythmic concepts in Hindustani classical music that were introduced to me by my mentor Randy Gloss. I believe that it is a blend of where music has been and where it is coming from that influences where music will go.
Do you look back particularly fondly on any memories from childhood?
My favorite memory from childhood starts with a trip to the San Francisco Guitar Center with my father. He and I have made it a point to peruse through drum sections of local music stores to this day. We walked into the entrance, navigated through the store to find the escalator to the second floor that was dedicated exclusively to drums. Before we even made it to the escalator, a beautiful used five piece Pearl drumset that was stacked alone in the corner caught my eye. After my dad and I checked out the price tag, I thought to myself, "maybe someday, but certainly not today." A few months go by and its the night of my 16th birthday and mom and I are driving to meet the rest of my family at a restaurant for dinner. My mom had said that the owner of the music store in my hometown said to stop by so that he could wish me a happy birthday. As we were pulling up, I saw a food stand on the curb in front of the music store and thought that the owner Ron was having an event of his own. It wasn't until I was standing in the doorway that I realized all of the people there were my family and friends and that they were there for me! To this day, I can't believe my mom pulled that off.
In the back of the store, there was a band made up of my dad and a few of his musician friends playing "Birthday" by The Beatles. As I made my way to the back, I was repeatedly shocked at the sight of old family friends, some that I hadn't seen in years being in the same room as my closest friends. By the time I made it to my dad, the band had stopped playing. I saw the kit that he was playing on and said, "That's a pretty drumset…" He replied, "Oh good, because it's yours." At that moment, I realized that it was the very same drumset that we had found in the city months before. I was so emotional and grateful that I could barely muster the words to thank him. It was an overwhelming joy that I could never forget. Looking back on that memory will forever remind me of the immense amount of love that I felt that night from my family, friends, and the community of my hometown.
Pricing:
Contact Info:

Image Credit:
Damlasu Kiyak, Raymond Mocho, Baloo Goldsmit, Soloman Newbon
Suggest a story: VoyageLA is built on recommendations from the community; it's how we uncover hidden gems, so if you or someone you know deserves recognition please let us know here.