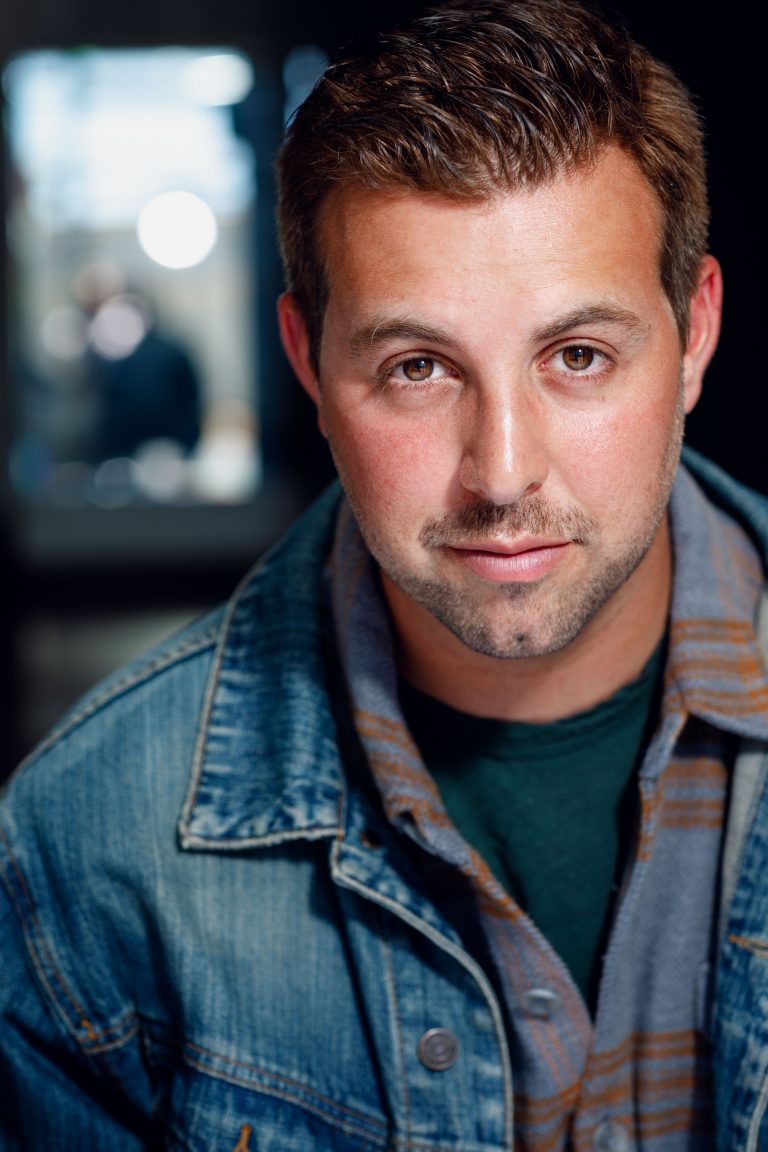 Today we'd like to introduce you to Josh Adwar.
So, before we jump into specific questions about the business, why don't you give us some details about you and your story.
I honestly thought I was going to move to LA to become a pro surfer. As a kid from Long Island that's what I thought I was going to do. It was the dream. I surfed as much as I could whether the waves were good or sucked. I watched hours and hours of surf movies on repeat. I surfed winters in 40 degree water with snow on the ground and I loved it. The goal was to get sponsored, move out here to Southern California and turn pro. Traveling the world surfing sounded like the dream. Traveling anywhere sounds nice right now. Turns out, I was delusional and the surfing thing didn't happen.
I moved to LA after years of grinding it out in NYC. I moved to New York for college and started acting. I'm a New Yorker and used to wear that shit like a badge of honor. I still wear it like a badge to be fair. I always wanted to act but I was busy surfing, playing basketball and doing other stuff. Within a week of living in Manhattan, I found an acting class and started training with Jennifer Gelfer. I was the baby in the class, I literally trembled even on days I wasn't putting up a scene. I was in class with so many working actors and I thought I flat out sucked. That class and New York really turned me into a better person and actor. I definitely got humbled a lot of times in that class.
In New York, I was exposed to so much life. Coming from Long Island, it's a pretty sheltered place. If you went to Long Island today and didn't go back for 100 years almost nothing would change. I moved to New York and was exposed to a new world. Communities I was never exposed to, Nightlife, the fashion world, finance people, everything hits you in the face when I would walk out the door every day. I lived in a seven-floor walkup in Nolita with the greatest view of the downtown skyline ever. New York gave me taste. I got really into fashion, partied til 6am in every nook of that city you could and met people from all different types of communities. Not the easiest place to be a surfer though. I took the subway to rockaway which would take over an hour and the people looked at me like I had two heads. New York gets great waves, but not many people know about it. New York is everything to me. I owe who I am to that crazy town.
In New York, I booked a job which turned into a lifelong friendship and working relationship with Face to Face Films, where I am now the west coast partner. Face to Face Films is one of the first companies doing zoom reads of incredible works and we're also in pre-production on our next feature, The Rabbits. It's a beautiful place to work and the people are some of the nicest, most talented you'll ever meet. The stories we're shaping are truly inspiring and I'm humbled to be there.
At some point in New York, I felt like I had hit a wall and just wanted a change so I made the move over here.
I've been living in LA for almost three years now. It's been dope. Well, actually at first I hated it. I didn't get the appeal. It took me basically two years to like this place which is how long everyone said it would take me to like it here. Now I'm in love with it. The pizza options are not good besides Hail Mary but that's my only complaint. The ice cream here is on point though! Ice cream is a huge passion for me. I also get to surf basically every day I want to and the weather is perfect every day. I can surf before an audition to relax or after which I never had the luxury of doing. The vibe is just cool here. And everyone is in the industry. There's a chance out here that you can change your life every day and I didn't feel that in New York.
I had just booked Shameless at the beginning of this year and thought this was going to be the year, "I made it," whatever that means. Then the pandemic hit. I loved how in the beginning, we all thought we were going to be productive and write novels and do all these things. I was just happy to make it through days. I lost both my jobs very quickly. I had carved out a nice little day job situation and it was taken away so fast. I think as an east coaster, I always have the idea of either going home a hero or with my tail between my legs. There were moments where I definitely thought I was outta here.
A couple of months into the pandemic, the weather got better and my buddy asked if I wanted to give some surf lessons. I've given lessons on and off for a while. I taught a few people and these people honestly changed my life. I fell in love with teaching people how to surf. Seeing people ride a wave and laugh and smile, reminded me of my first wave and that feeling I had. It's so cool to give that to these people. Whether it's a kid or an adult looking for a new outlet or reinventing themselves. I started Surf With Josh about a month ago. It started with some posts on Instagram, referrals and dropping off fliers at Venice and Santa Monica hotels. I actually have gotten everyone to stand up on a wave. I joke that I'm the surf whisperer. I just want to do a good job by these people. Life is hard right now and the water is an escape for everyone right now. I want to give them the best experience possible. I really just want the people to have a good time. That's what the ocean has done for me.
Since starting this business, I feel like I got my groove back. I have two shorts in pre-production which I'm psyched on. The first is a character study about the Mad Hatter and the second is a post-apocalyptic western about two brothers. It's funny. I wrote the second story before the pandemic but feels way more relevant now. Also I am studying on zoom with BGB Studios. I love that studio. Risa, Sydney and Steven are fucken awesome. They're so warm and have created a safe space to play around, flex the muscle, laugh, fail. You name it and you can do it there without judgment. I didn't mean to make that sound like an ad but I dig them.
Overall, has it been relatively smooth? If not, what were some of the struggles along the way?
I don't think the road is ever smooth. Its entertainment. Every cliche about it is true. This is hard. In New York, it was a slog. That city really kicks your ass. The weather sucks eight months out of the year and you're dealing with crazy shit all the time. That's also why I love it and it will always be home. The industry is small in NY and there are so many insanely talented actors. I found it to be tough to climb the ladder. In LA, the obstacles for me were different. I came out here a little older than the other kids and felt like I had my head on straight since the day I got here. It helps that the nightlife here is bad and I'm in bed early most days. In New York, that wasn't the case. With that said it's hard to find your people out here and it's easy to get lost. I understand why a lot of New Yorkers don't warm up to this place. Some days I feel like I'm on an actor conveyor belt and we're all going around in circles waiting for our number to be called. Some days I want to crawl into a ball and cry but that's part of the ride. I think if you're not having fun clawing your way up the ladder then what's the point. I love the struggle. I don't think there is anything more fun than what I'm doing.
With COVID, mentally it's been a bitch. It's hard. It made me stop thinking about timelines with my career which is really freeing but other than that it sucked in the beginning. Now I just think about my day to day existence. This last month has been one of the most fun months I've ever had. It's weird to say that knowing people are struggling but I love what I'm doing right now. My worlds collided in the best way possible. In the beginning, this company took its lumps. I got a few lessons trickling in a week. I just got resourceful. I started DM'ing people and seeing who they know and now I have a steady client base. I've met some lovely people. It's so nice to give back to people whether it's kids trying something new or adults looking to try something they've wanted to do their entire life.
Alright – so let's talk business. Tell us about Surf With Josh – what should we know?
Surf With Josh is a full-service surf lesson company. I provide the board, wetsuit and a step by step guide on how to surf. I'm based in the South Bay and typically surf at the Venice Breakwater. I will teach anyone to catch a wave. All ages are welcome. What makes me different from others is I make the process fun from start to finish. I'm a talker and a curious person so I ask my clients about all sorts of different things. My goal is to take the pressure off of them. A lot of people tighten up because they want to surf so bad. I think it helps that I don't take myself too seriously. Between that and creating a great, safe environment, I've found my clients have had great results. A lot of people I surf with end up buying boards and wetsuits. I guess I'm part of the reason the lineups here are so crowded, sorry LA.
As an entertainment person, I've become a hyphenate. From the day I started, I wanted to learn everything. I watch movies, read a ton and have passion for this. I fell in love with 70's films. I think about movies all the time. My career concept is Warren Beatty/Bradley Cooper. I love that they have their hands on so much. I think collaboration is the coolest thing. We all come together to create something together. We're on the same team. That's the goal. What people in the industry do is so vital to others. It's a pleasure and a privilege to be in a community that shares important stories to the world. Like surfing, I look at entertainment in the same way. For a little while, people get to take a break from their lives and laugh and cry with you. I just love that. I made a commitment to those people and the people I'm working with to do my best.
Any shoutouts? Who else deserves credit in this story – who has played a meaningful role?
My grandma is my biggest fan. She says in her thick Brooklyn accent that I'm going to be a star. It's so cute. If grandma is 1A then mom is 1B. She's been there for me since the beginning. She has supported me through everything I've done. I couldn't ask for more. All of my acting teachers have really guided me to where I am now. When I was doing real estate I had a mentor, Vince Rocco, who was awesome. He's also the best broker in NYC if you're looking for anything. Vince was the best and always said he will see me in the movies. I could have been a kickass real estate agent. My roommate Marc is one of my best friends and a great actor as well. We have become a team. We read scenes together and tape all our auditions together. Then there is Madison Rose, the future of pop music and my girl. We're always there for each other through good and bad. I'm not sure why she puts up with me but she does and I'm lucky. No matter what happens I'm so grateful for her. And finally the actors and directors who've come before me. I dream of sitting down with Jack Nicholson and Warren Beatty over dinner and cocktails and talking about all kinds of things. It will happen one day!
Pricing:
$70 1 person lesson for 1 hour
$130 1 person lesson for 2 hours
$120 2 person lesson for 1 hour
$200 2 person lesson for 2 hours
Contact Info:
Phone: 6315537388
Email: josh.adwar@gmail.com
Instagram: @thejoshadwar

Image Credit:
Frankie Garces, Molly Pan, Noah JM
Suggest a story: VoyageLA is built on recommendations from the community; it's how we uncover hidden gems, so if you or someone you know deserves recognition please let us know here.