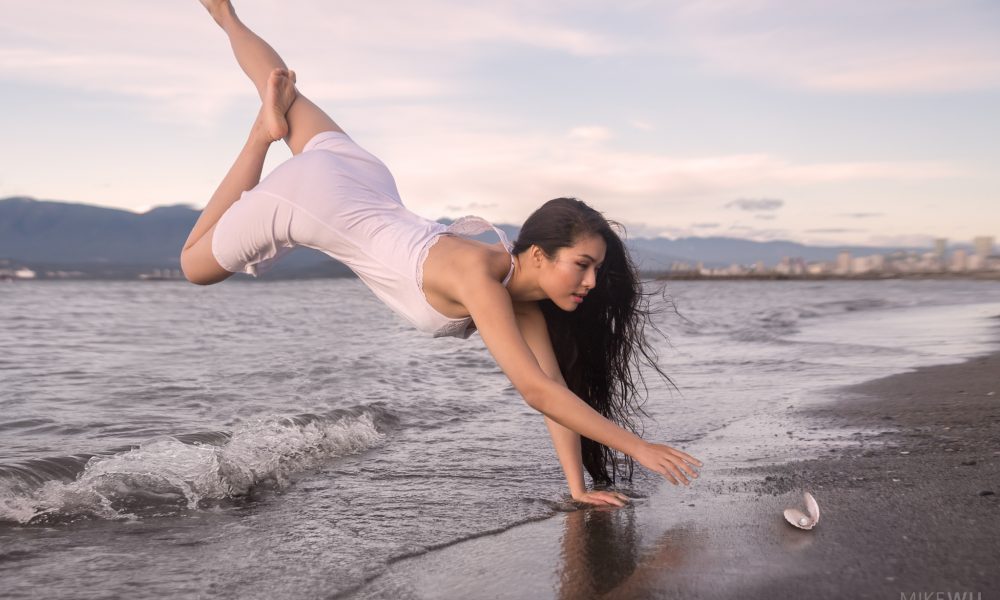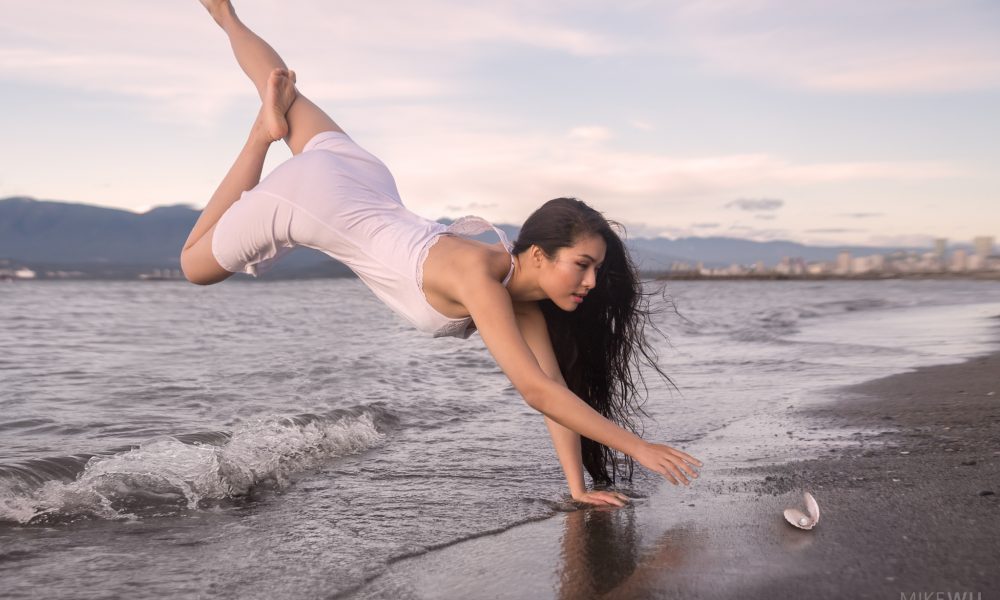 Today we'd like to introduce you to Josephine Ting.
Thanks for sharing your story with us Josephine. So, let's start at the beginning and we can move on from there.
MY GOAL IS TO BE THE FIRST CHINESE ACTRESS TO WIN AN OSCAR!!!
There, I said it! Now that the most shameless part is out, I can keep writing without feeling like I have an egg stuck in my throat.
Why Oscar? Well, I want a platform that will reach out to as many people as possible instantaneously, and Oscar is the biggest and most prestigious platform I can think of in the acting industry. If there is something else bigger, please let me know! I mean, there is also becoming the president, but I have zero talent in politics, and I swear too much.
I want the platform of the Oscar stage so that I can reach out to millions of people and make a positive impact on a massive scale by speaking TRUTH.
So that instead of focusing on all the distractions on social media telling us how much more we need (money, materials, beauty…etc), leading us to the downward spiral of mental health and eternal dissatisfaction, we can focus on how much we have, and how much love we can give to others. That God is real and GOOD. That WE can make a difference if we just get our head out of our….bottoms…
I want the platform of the Oscar stage so that I can break the boundaries and be a part of planting seeds in the Asian representation movement.
So that someone like me can look at the big screen and say "AH! YES! SHE LOOKS JUST LIKE ME! AND SHE MADE IT!" Then most importantly, finally overthrow our Chinese parents by telling them that we can bring honor to the family without being a doctor!!!
I embarked on my journey in the acting industry six years ago starting from the modeling industry, which I assumed, since both actors and models seem to love to eat celery, that must mean something!
Throughout the six years, I received my Psychology degree, worked at a woman's shelter, experienced the groundwork of connecting and supporting people with mental health problems, and realized that there are more voices unheard despite the seemingly way more trafficked and distraction-filled world we are developing towards everyday through social media.
"Ok, people. While you're pondering about not having the biggest, baddest car compared to your buddies, I am holding a baby suffering from fetal alcohol syndrome, shaking and crying uncontrollably, while the world we live in heats up like an oven that needs repair. Let's get our heads out of our…bottoms, and DO SOMETHING!"
That's the moment I said to myself, I love acting, I also care about people, how do I combine them together?
Wellllll here, I am chasing that golden man Oscar! During this marathon, I also started a YouTube channel dedicated to hustling actors embarking in their own journey, from the emotional roller coasters to the disconnection from peers and parents to successfully achieving each and every important milestones! I produce contents that help aspiring actors take solid steps towards their dreams and show them behind the scenes as I make my own way towards the platform! Through YouTube, I have made deep connections with actors struggling with their own life, goals, mental health, and we've been there for each other ever since!
Spreading looooooooove, ya see what I mean?
Has it been a smooth road?
Hmm, let's see. Working at a restaurant picking up toilet paper and cracking jokes at realllly entitled people for five years for money. Being Chinese but not looking Chinese enough for tiny-on-screen-for-1-second roles and having to throw in some accents just to be more Chinese. Never being sure where I will be in the next couple of years because work permit deadlines are a thing, and being an actor does not make a country want you to stay there. Being seen as a disappointment to my parents especially having wasted all the money on my Psychology degree by NOT becoming a psychologist. Experiencing domestic violence, working with people who had suffered trauma, learning how to give while integrating my own trauma. Being away from my family and seeing them once per year for eight years straight. Now being stuck without access to my family and friends because of borders. OH, right, the pandemic. Is that smooth or no? I can't really tell. I've always loved chunky ice-cream!
Here is my mindset. Nothing built quick and easy is stable and strong. That applies to everything, especially our development as a human being, and the things we put out to the world. Suffering develops resilience.
For example, instead of looking at all the obstacles against becoming the first Chinese actress to win an Oscar, I look at it this way: There WILL be a Chinese actress who wins an Oscar one day and understandably historical moment. I am Chinese, and I am an actress. TADA!!! Two biggest categories ticked off! Now that's a WIN already!
Not to say that I don't get whiny at times, I absolutely do! Especially when I'm facing something as difficult as…A very long line at a restaurant when I'm really hungry. Or that one strand of baby hair just refusing to conform with her siblings.
In those moments, I just remind myself…Jesus Christ been through hell and back, literally, in order to save my life, to save ALL of our lives. He had been betrayed by the closest people in His life, he had been mocked, tested, stabbed, pierced and hung on the cross (OW!), and yet He still loves us and kept going. I guess waiting 45 mins for a steamed bun isn't so bad! Try it. It's pretty hard to beat this one!
We'd love to hear more about your work and what you are currently focused on. What else should we know?
Basically, on YouTube, I talk to the camera about stuff actors might find useful and use "EH" a lot because I lived in Canada for too long!
You want to learn how to become an actor? You want to learn how to cry on cue? You want to see me get chest bound for a role and eat too much cookies on set? Watch me talk on my YouTube channel! Make a friend for this marathon! Or just laugh, because laughing is good for healthy body.
Then for my professional film work, below is what I do: "Raised by Theatre and now adopted indefinitely by Film/Television/Commercial, Josephine brings her dark matter woven skills pouch to every project, happily striving to please and grow. Skills pouch include: Language chips in Mandarin, Cantonese, and basic Japanese. Dance data in Ballroom, Argentine Tango, and Bellydance. Mezzo-soprano voice box. Tunable biotech in emotional expressions, compartments for tears, and an extra box of smiles." – I totally copied this from IMDB
What am I known for…Right now? I guess I am known for not answering questions properly. OH OH NETFLIX. I was on a Netflix show called Wu Assassins as the younger, chubbier version of the awesome Jenny Wah!
What am I most proud of as a company? HELP PEOPLE! ONE AT A TIME! THEN THEY HELP OTHER PEOPLE IN THEIR LIFE! THEN IT ALL BECOMES THIS HUGE NETWORK OF PEOPLE HELPING LOVE SPREADING CHEESY SOUNDING SPIDERWEB! MUAHAHA!
What sets me apart from others…Uh…I love Jesus! And I have small ears.
Is our city a good place to do what you do?
You bring that boss version of yourself everywhere you go and make the best out of it! Start anywhere and everywhere! NAMASTE! (That's what all the entrepreneurial gurus with constant motivational memes say, so it must be true!)
But of course, if there are more bubble tea places around, that would be awesome.
Contact Info:
Image Credit:
Mike Wu Photography
Suggest a story: VoyageLA is built on recommendations from the community; it's how we uncover hidden gems, so if you or someone you know deserves recognition please let us know here.