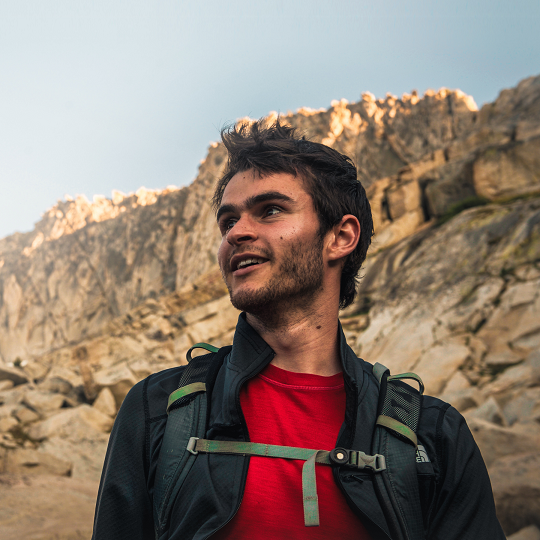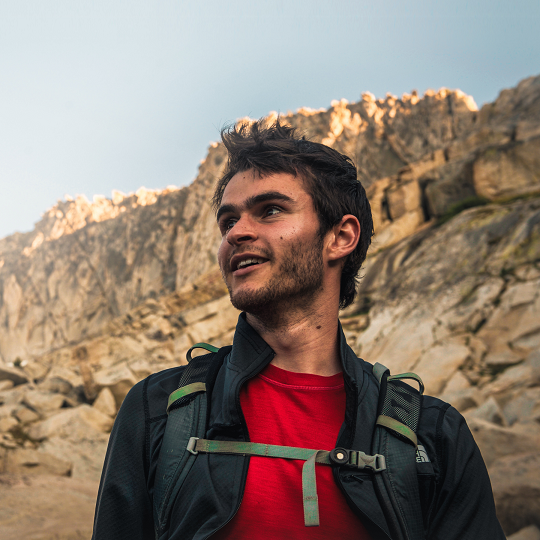 Today we'd like to introduce you to Joseph DeRose.
Joseph, can you briefly walk us through your story – how you started and how you got to where you are today.
I'm from Marin County, a collection of suburban towns nestled between rolling oak and redwood hills just north of San Francisco. I grew up in a family of four surrounded by constant projects. We are one of those families who's garage has never seen a car. Instead, over the years it has been home to an animatronic fire breathing dragon, a rotating flight simulator cockpit, and a wearable metal pneumatic exoskeleton. These eclectic science and engineering projects were mentored by my dad and often spearheaded by my older brother (who, no surprise, now works as an engineer).
Not having quite the right background or obsession with the mechanical and software side of things, I end up finding my niche as the documentarian in these projects. I sometimes wonder if it was because my parents never seemed to like driving me around as a kid much, but I found myself with a lot of time at home, which sometime around third grade had led me to start experimenting with the family tape video camera. It started as filming jerky stop motion animations using the frame record feature on the camera and my many bins of Lego, but when the engineering projects really got going, my time with the video camera in my hands quickly increased as I started shooting material for the projects' crowdfunding campaigns.
Of course, this required me to learn how to get the footage off the tapes, and then what to do with it after. Thankfully I was lucky enough to be a kid during the golden age of YouTube. With hours of tutorial content at my fingertips from accounts like FinalCutKing, I very quickly taught myself how to use the copy of Final Cut Express 7 installed on our mid-2000s iMac. Through all the engineering project videos, the stop motion fascination never ended either. I would have gone outside to tell those wild blockbuster stories with friends in live-action, but that would require having friends. Lego figures are way easier to find. In fact, not only did the stop motion continue, I started getting more serious.
Sometime in early 2011, I had the idea to break away from the Lego Star Wars animations and start an original short series. By summer 2011, I was hard at work filming all day on my bedroom floor, hunched over the camera looking at the sad excuse for sets I'd built. I had decided I'd call it PAIRD after the company in the story, and I'd break it into ten parts, shot and released chronologically. By the end of that summer, I had three parts done. By the end of the next summer, I had six parts done. The next few parts took a little longer, but by the end of summer 2013, I was starting on part 9. Little did I know it would be another six years before I finished. Not for lack of time put into it – I worked consistently through the whole project – but because this little story had become a feature-length stop motion film that I would slowly chip away at throughout high school and into my senior of college.
So that was really how the whole film thing became a part of my life. In high school, I started a film club with a few friends (guess I finally found some of those) and of course continued to work on both engineering project videos and my never-ending stop motion film. By time I applied to colleges – a grand total of three, only one of which accepted me – I had become experienced in a few different editing programs and set off to the University of Southern California's School of Cinematic Arts (SCA) with goals of becoming some big name director. As happens with most film students, when I arrived at SCA I saw how many skilled students were in my class, all sharing that goal of directing. So I, always wanting to find my niche in the ecosystem, decided to focus on editing as my primary goal.
Over the next few years at SCA, I got a lot of chances to edit other people's films, and as my time there drew to a close, found myself gravitating more and more toward documentary content. In Junior year, while I was neck-deep in the most exhausting, anxiety-inducing class in the program, I stumbled upon the story of USC's Rocket Propulsion Laboratory and their attempt to be the first students to launch a rocket past the Kármán line that officially designates reaching space. Realizing that the launch would happen that semester with or without me – and regardless of the intense commitment I had to that stressful class, I decided I had to follow the story for a documentary. That semester was a crazy one because of that decision, but now a few years later it's the Rocket Lab documentary I remember, not the class itself. It was worth the lost sleep.
In my final year at SCA, I got brought on to edit one of the four senior fiction thesis films that semester, directed by my good friend and former roommate Cole Bacani. We had worked together many times before, but that film cemented a tight crew together that went on to shoot an autobiographical short film Cole wrote and directed in Illinois this summer, which I have also been lucky enough to get to edit. Our collective luck as a class ran out, however, this past year when we became part of the first class to graduate online. In our childhood bedrooms. Alone. So that has put a sharp downward turn in the overall upward trend we had as a class, but we're certainly not alone in that. Slowly, we're finding our way back up.
Overall, has it been relatively smooth? If not, what were some of the struggles along the way?
Like any story, mine has its struggles and conflict. My freshman year of college at SCA was a particularly difficult transitional period for me. A lot of illusions about life in the film industry were shattered, and I found myself doubting what I wanted to pursue as an interest. For someone who's always jumped immediately to say "filmmaker" when asked what I want to be when I grow up, that was a very new and unsettling feeling. I also come from an area surrounded by state park trails and forest, so coming to a barren desert of concrete and open scrub like LA was very difficult. In time, by building a new community here and making the most of visits to my home trails a few times a year, I found my footing and ended up growing as a result.
The first semester of my Junior year at SCA was also tough. Being in the midst of one of the program's hardest classes and working on a big documentary on the side was pushing the limits of what I could keep up with. On top of that, the Intergovernmental Panel on Climate Change's 2018 1.5ºC report had come out that October, and really started to make me realize how bleak of a future we're headed toward if we don't take unprecedented action that will feel like a radical overreaction to anyone who isn't really well versed in the global and geopolitical impacts of climate change. All of that was weighing heavy on me, and I was looking forward to flying home for Thanksgiving and getting a much-needed breath of fresh air on the forest trails near my home. After seeing that trip as the light at the end of the tunnel for me for so long, I felt something drop in the pit of my stomach when the plane descended into a thick bank of smoke upon landing. Ash from the dozens of record-setting fires in the area had blown hundreds of miles into the bay. Ash that has only gotten worse in years since, and will continue to do so.
The San Francisco skies – usually a dynamic swirl of clouds and mist against the impossibly clear pale-blue that time of year – were nowhere to be seen. I couldn't even see the end of the runway. That fall changed something in me. I had always intellectually understood the stakes of climate change, but they had started coming home. I had never FELT them before then. I decided that year would be the last trip home that I took a plane for, instead opting to find rides with other friends, quit eating meat, and then all animal products, and resolved to find any way I could to use my training as a filmmaker to help move public opinion and raise awareness on the climate crisis. That fight continues today, and clearly the problems have only gotten worse without the massive support that the issue requires. So that's one struggle that has no resolution. Yet. I suppose it's a story we get to write the ending to. I'm hoping we have the strength to make it a good ending.
We'd love to hear more about your work and what you are currently focused on. What else should we know?
I'm currently a freelance film editor, focusing largely on documentary content. Even more specifically, my real love is for telling stories of the outdoor community, of course with an environmentalist message. Given my singular agenda, I'm probably most consistently known as the climate change documentary guy, but it's my life's goal to inspire enough reverence and stoke for the outdoors that there's nothing unique about that description at all.
While the fiction content I get to edit is great fun, there's a special kind of pride that comes from getting to tell someone else's real-life story. That s a feeling you can really only get from documentary filmmaking. The ability to take an important moment of someone's life and package it as a moving, digestible story is unmatched by anything else.
The one thing that both documentary and fiction editing share is a close bond with the director. It's a part of the film process that lets you re-enter the writing phase of the film with the director, and now you as a co-writer of sorts. It's a very intimately collaborative space to work in, and it has led me to several deep relationships with directors whose work I respect and company I love.
What is "success" or "successful" for you?
The cop-out answer is that at a broad-scale, I believe success is achieving happiness and contentment. For me personally, I think that's going to come from being able to have a real impact on our mindset toward the natural world as a species, and spending as much time outside on the sides of mountains and deep in forests as humanly possible. Ultimately, I'll have succeeded when I can die without a laundry list of grand adventures left to embark on, and with the future projections of humanity's relationship to the global ecosystem looking better than I found them.
Contact Info:
Suggest a story: VoyageLA is built on recommendations from the community; it's how we uncover hidden gems, so if you or someone you know deserves recognition please let us know here.