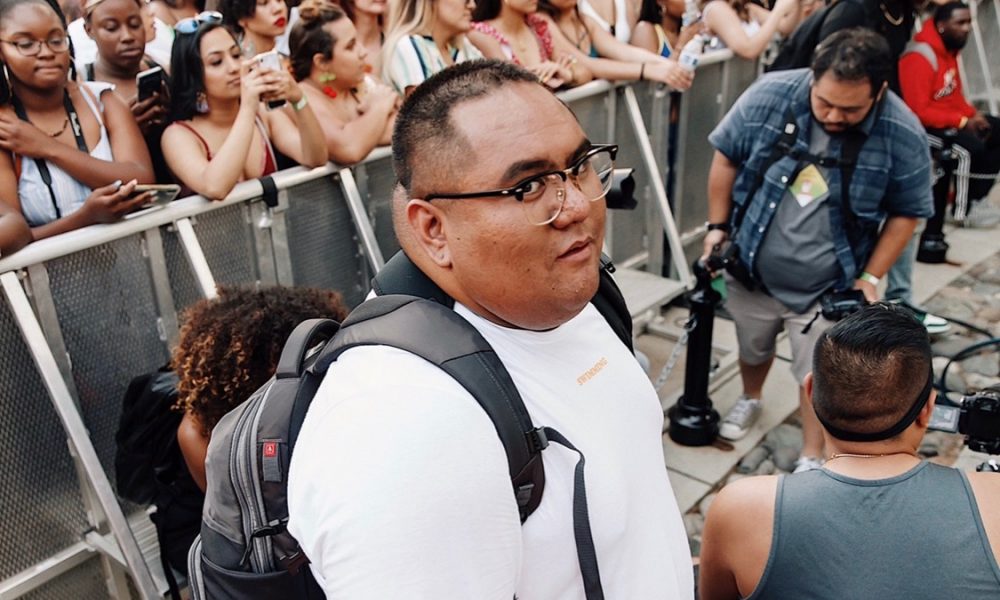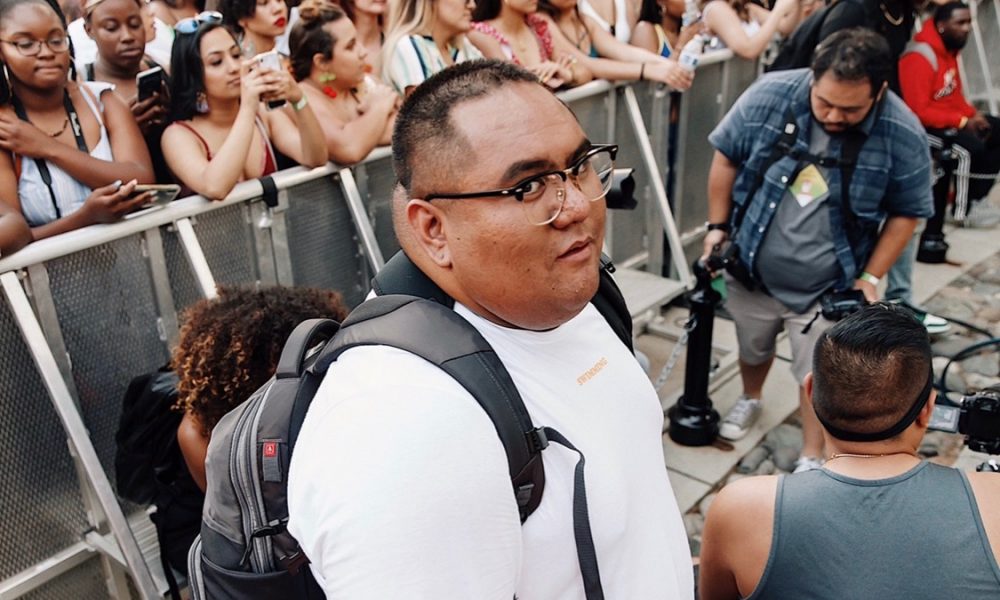 Today we'd like to introduce you to Joseph Baura.
Every artist has a unique story. Can you briefly walk us through yours?
At a very young age, I had always had a camera in my hand. On family vacations, and at family parties, my dad had always encouraged me to take pictures to preserve memories. If you go to my parent's house today, they have a room full of family albums dating back to the days when my parents first came to the United States in the '70s from the Philippines, all the way up to today.
As I got into my teenage years, I found that my interests brought me more towards writing and music. I went into college as an English major with an emphasis on education with the intent of being a high school English teacher. However, in between writing essays and learning about linguistics, I took my interest in writing and started a blog with one of my close friends that was focused around writing about hip hop culture and live hip hop events. Through this, I started to attend concerts and festivals more frequently to write about my experiences and share them with our small following.
With the access of attending concerts and festivals at the press level, I would often be given a photo pass to access the photo pit and while I hadn't really taken my experience with cameras past a surface level, I figured that this would be a better time than any to connect my interest in music and photography into something that could be than just a hobby.
So, in 2015, I shot my first show. While the photos were basically unusable, I did find that I was starting to develop a passion for concert photography that I didn't really know I had. Several years later, I've gotten to photograph hundreds of shows, many being artists that I'd never get the chance to photograph or work with and it's honestly become something that I don't see myself moving away from anytime soon.
Please tell us about your art.
Concerts, in general, are an experience that varies from person to person. Some people go to concerts as diehard fans of the artist, knowing every song and every turn of the setlist that the artist has been performing for months. Some go into concerts not knowing anything about the artist, entering the venue with a fresh mind just hoping to find some music to dig their teeth into. Being a concert photographer, I think the biggest thing about our job is that we are trying to provide people with images that tell a story of what it was like to be at the show, but also tell a story about the artist and bring out the things about that artist that told through their music.
Me personally, when I'm watching an artist, especially one that I listen to often, I try to focus on the parts of their performances where they show a sense of vulnerability. The moments when they're taking in the crowd, giving those small smirks while the crowd is chanting their name, or just finding those moments where they break their on-stage persona to smile at the situation in front of them are honestly my favorite. I know people usually love to see the moments where there is the most action going on and don't get me wrong, I love photographing those moments as well, but the more intimate moments are honestly my favorite parts of a show.
I don't really have any expectations about what people take away from my work. There are a lot of concert photographers out there that are as talented, or even more talented than I am. I guess what I hope for the most when people see my work is that they can tell that I love concert photography and hopefully that passion shows through my work, if not through my work ethic, then through the time that I spend learning about artists so that I can get the most out of them when capturing them at shows.
Choosing a creative or artistic path comes with many financial challenges. Any advice for those struggling to focus on their artwork due to financial concerns?
I love this question because I feel like everyone in this field goes through this, and it isn't addressed enough!
Anyone who works in the photography/videography field knows that this isn't a cheap career to get into. Aside from the thousands upon thousands, we spend on equipment, there's also the amount of time spent working at home or on your free time that in many ways can have a value placed upon it. Currently, I work a full-time job, and any time in between that is spread between photography, friends, family and personal time. It's seriously tough sometimes to find a perfect balance between all these things. I often find myself supporting one career with the other, and while it's not the most ideal, it's probably the only way I can function and be able to pursue my career in photography.
While financial burdens can be taxing, I would say that if you're really passionate about pursuing a career in a creative or artistic path, make sure that you continue to plan ahead, set reasonable and tangible goals for yourself to pursue, and make sure that you always have a solid foundation under you, whether it be money to fall back on, or another means income to ensure that you don't put yourself in a hole that will eliminate any chances of you being able to pursue your dreams.
How or where can people see your work? How can people support your work?
I honestly don't have anything going on when it comes to having my work on display, as much as I would like to. The best place to see the day to day work for me would be through my Instagram, Instagram.com/j.baura, or at my website JosephBaura.com (granted that it's been updated already)
Eventually, I want to make a coffee table book with my photography and the stories behind each image that I choose and why it's important to me. Until then, that idea is just on the back burner until I really feel like I've taken some photos that I really want to share with the masses.
Contact Info:
Website: JosephBaura.com
Phone: (951) 488-4412
Email: josephbaura@gmail.com
Instagram: Instagram.com/j.baura
Twitter: Twitter.com/j_baura
Image Credit:
Joseph Baura, @j.baura
Suggest a story: VoyageLA is built on recommendations from the community; it's how we uncover hidden gems, so if you or someone you know deserves recognition please let us know here.