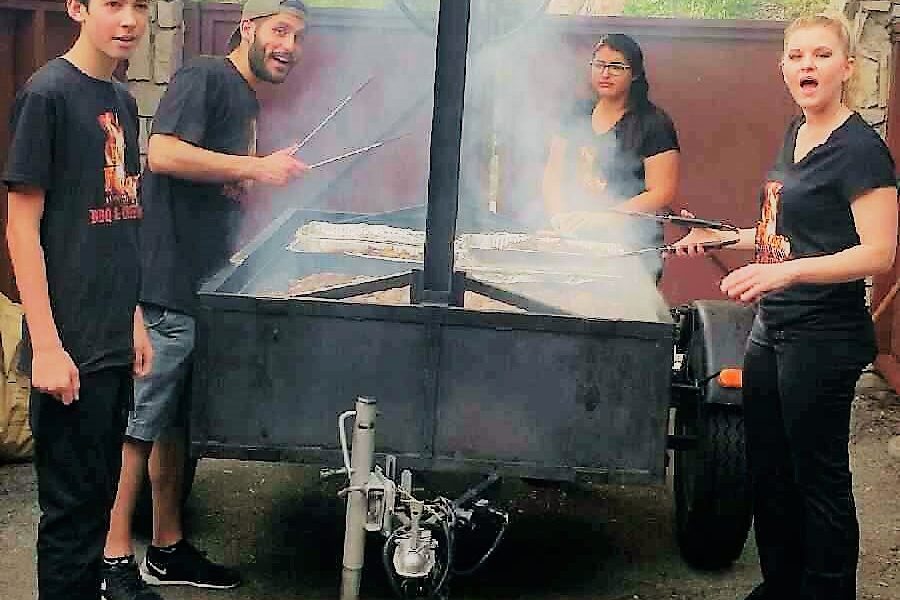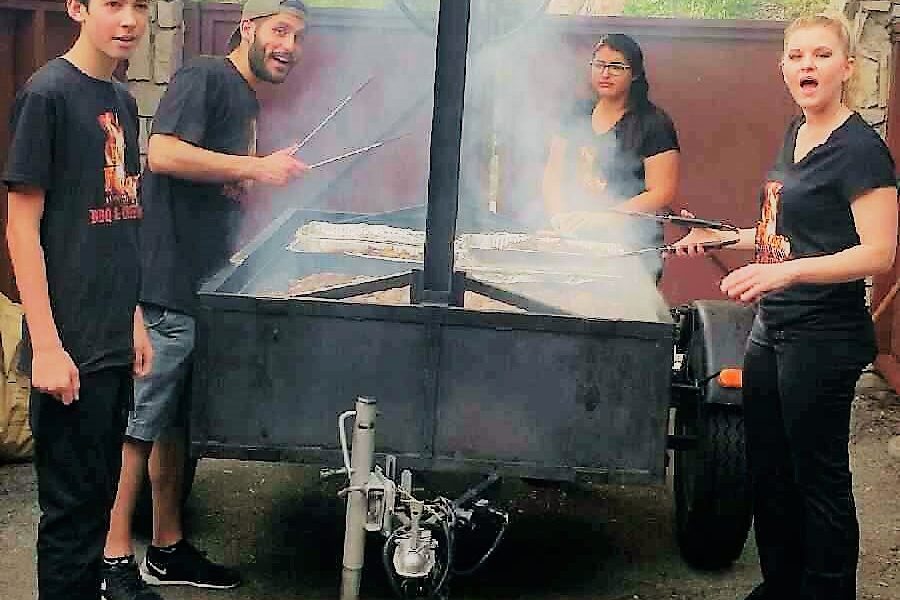 Today we'd like to introduce you to Jose Corcino.
Jose, let's start with your story. We'd love to hear how you got started and how the journey has been so far. I guess my passion for the culinary arts began early in life watching my mother cooking the traditional Puerto Rican Dish Pernil (roast pork) and Arroz Con Gandulez. Maybe it was while helping my father with my grandmother's secret recipe for Italian stuffing in Thanksgiving. But I think my calling became real when I worked in my first kitchen while an undergrad in Business school. I was hired as a prep cook for a "TGI Friday's style" of restaurant. I had never been so dedicated and passionate about a job that most would find tedious and burdensome.
Soon after, I was promoted to line cook, then the skillet, to the fryer and eventually to where the big boys played…the grill!
I worked at several restaurants during my four years in business school. I wanted to quit school and go to culinary school, but there was one thing standing in my way…my father. That was a big thing to budge. He was set on framing that bachelor's degree. So, as you can guess, I graduated, gave him his degree to frame and put aside my dreams of becoming a Chef. Shortly after proceeding, I enter the gates of the corporate world.
I never stopped cooking! If anything, I continued to do so as often as I could. I would cook for family gatherings; birthdays sometimes just for no reason and bring it all into work to my corporate colleagues, who would every time ask me the infamous question. "Why are you here and not cooking for a living?" The day finally came…when I had my epiphany and enrolled in culinary school. Only took me about 10 years to take the leap. I attended Le Cordon Bleu School of Culinary Arts in Los Angeles, CA while working my full-time job during the day. I was averaging 4 hours of sleep through the program. Even though I became one of the cast from Night of the Living Dead, I Still managed to graduate with honors and a 3.8 GPA. I was determined.
After graduation, I did an internship at Public Restaurant in New York City aside to Iron Chef Brad Farmarie. Working in a New York City fast paced restaurant was a great learning experience but since I went into this later in life than others, I needed to explore other avenues in the culinary fields. This brings me to how I came to catering.
I answered an ad on Craigslist for a Paella Chef to cook for a onetime event with T's California BBQ, for a Paella wedding. I cooked many of paellas in my life and probably eaten ten times that amount in the ports of Newark, NJ. In Brick City, a large Portuguese/ Spanish community and the best Paellas I ever had. So, I took the gig. I knew Troy the owner of T's had his reservations about my abilities at first. Once he saw and tasted my skills, it was the beginning of a beautiful relationship. I became T's right hand man and learned about Santa Maria Style Barbecuing. I worked with T's for several years until they decided to take a break from catering. As much as I pestered Troyinue, for the man is the only other person I know that has a passion to the degree I do, but there was no budging him. One day…I was surfing Craigslist at Santa Maria grills. I saw this one that had a familiar look to it. Not only the grill but where it was stationed. It was his. This is when I knew that it was time to start my own dream. The next day I brought his Santa Maria. And so, we begin to make history…
Has it been a smooth road?
Initially working with just the bare minimum equipment, finances and staff, but thanks for our friends in the catering business which helped along the way some of their equipment and Craigslist where I would buy a few pieces of equipment at a time as we went along. Thanks to our good lord, now we have a whole storage full of equipment. But still growing of course.
One of our most recent struggles have been finding staff to hire that has the same passion for food and what we believe the quality of service should be for our customers.
So for the most part our events are staffed by the family. I want our customers to feel like part of our family. And so far, they do.
We'd love to hear more about your business.
En Fuego BBQ and Catering concentration is in Santa Maria Style BBQ, for example, tri-tip, lemon-Garlic chicken, Pulled Pork, Louisiana style pork ribs and other meats to choose from. We have several country style sides to pair up with your favorite meats.
Our biggest hit is: cowboy beans, cheesy scalloped potatoes, Mac and cheese, Penne pesto pasta. But our menu is not only barbecue. We also specialize in authentic Italian and Latino dishes. Latin dishes from the Caribbean like Ropa Vieja, Arroz Con Gris, and Arroz con Gandulez, lechon and many other favorites. Last and not least our beautiful Spanish paellas with Spanish chorizo, tender marinated chicken, accompanied with a cornucopia of fresh seafood over a bed of Saffron rice. Always a big hit leaving everyone returning for seconds and thirds.
I am very proud that our little company in such a small-time frame has received such excellent recognition. It is a real honor to have built such great relationships with our clients, which reflect in our reviews. I don't just have customers, I have friendships that I will keep as long as I can. We cook and treat our clients, like we were cooking for family. At the end of the day across the board, all we see is just smiles as they enjoy our food and the praises that follow. Makes it all worth the long hours of preparation and dedication.
With that said I believe this is what sets us apart from others…our dedication to our food our service and our clients. My motto is I want our clients to feel special and to get the full experience of being a guest at their own party. Having out clients and their guest have this feeling, is our goal every time we cater an event. The one thing our clients always say that sets us apart from other caterers is the constant communication throughout the process of planning for their event. It does not matter what time or day.
Whether via, text, email, phone of face to face. We make ourselves available to accommodate our clients. Without them, we would not be where we are and the name we have built for ourselves.
Is our city a good place to do what you do?
Los Angeles is an amazing city to start a food service business, what sets Los Angeles apart from many other cities I have lived in or visited is the diversity in backgrounds. Whether they are people from other parts of the country or other parts of the world who bring their culinary backgrounds. Folks in Los Angeles, are very open to trying new foods from different ethnicities or just a dish that is original and different. Not to mention people in our city absolutely LOVE to be catered to. As I have been told many times in the past by clients. They will find a reason to have a party or an event just to have good food catered to them. I do not believe we would have had the success rate we have in such a short time frame if we were in a different city. In the words of Randy Newman, "I love L.A!"
Contact Info:
Address: Burbank, CA
Website: www.enfuegobarbecue.com
Phone: (818) 934-6441
Email: enfuegobarbecue@yahoo.com
Instagram: enfuegobarbecue
Yelp: En Fuego BBQ, Burbank, CA
Image Credit:
Nancy Pinelo
Hannah Arista Photography