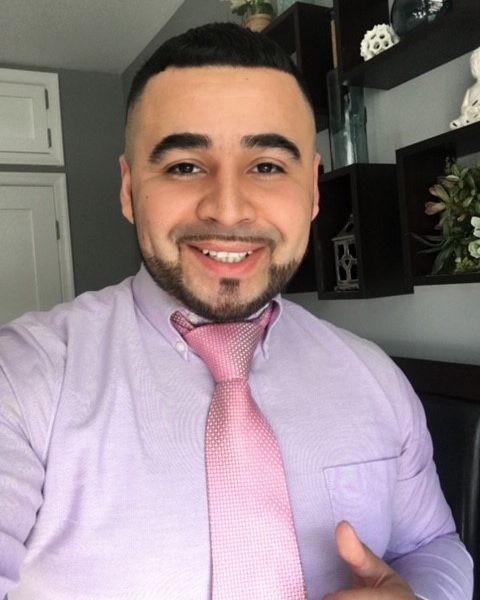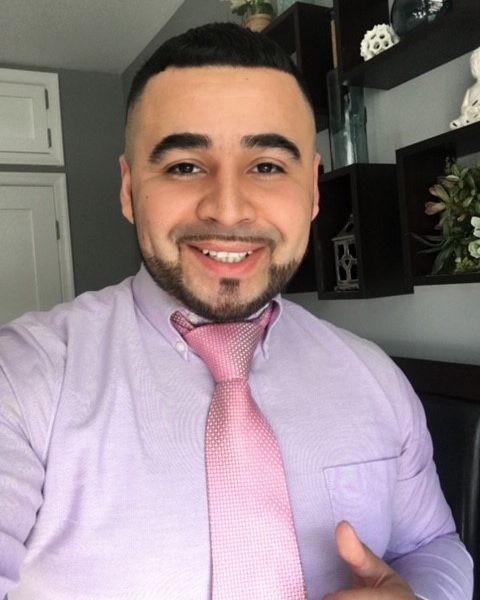 Today we'd like to introduce you to Jose Campos.
Jose, can you briefly walk us through your story – how you started and how you got to where you are today.
When I arrived in NYC, I moved in with a group of cousins in Brooklyn, where I lived for six months. During this time, I realized how tough things would be for me if I didn't focus on doing what was right and If I didn't challenge myself to learn the skill sets that I couldn't learn in school, because I dropped out when I was starting 8th grade in Silver Spring Maryland before I moved back to El Salvador. That's a fun fact about me. In 2001, I was able to get my legal immigration paperwork in order and was granted a Temporary Protection Status that allows me to live and work legally anywhere in the USA and so I did. From 2001 to about 2003, I worked in the restaurant industry waiting tables, bar-tending and even managing a diner for a short period of time. The owner of the diner ran into financial trouble and decided to close it, so I was out of a job for a couple of months until a friend referred me to ZARA, the Inditex owned retail brand where I was offered my first retail job making $7.25 which back then was minimum wage.
I obviously could not live in NYC on that kind of money, so I knew I needed to make moves. During my time with ZARA, I learned a great deal about product, customer shopping behaviors and customer experience. Eight months later, I interviewed with H&M and was offered a sales position making 3 dollars more than what I was making at ZARA, so for me, making a move was a no brainer. I worked with H&M for about a year until I was recruited out by UNIQLO, the Japanese clothing brand. I left H&M and joined UNIQLO where I was offered a full-time job making $12.50 an hour. I was feeling great about what I had accomplished thus far and was motivated to do more and grow as a leader in the retail industry. I had discovered my passion, and I wanted to tap into that and make a career of it. During my time at UNIQLO, I was promoted four times. From Sales associate to Team Leader, then Department Manager, Store Manager and finally General Manager.
After five years with this amazing company who took me in, trained me and gave me the confidence I needed to keep moving forward, I decided to leave and accepted a General Manager position with Guess? Where I spent a year and then made a move to Times Square where I accepted a Flagship General Manager role at Skechers and worked with them for four years until I made a move to Hershey's Chocolate World. During my time at Hershey's I built great connections with some amazing people that till this day, I hold very near and dear to my heart. After four years with Hershey's, I decided to try something different and continue to challenge myself to do better. I am now the General Manager for the NBA Flagship store where I have been for four months and manage a team of 30 leaders and a part-time workforce of 150 people. I am where I am now because I never forgot my humble beginnings and where I came from. Because even with all the challenges, setbacks and broken dreams, I never stopped believing in myself and in my desire to be better personally and professionally.
We're always bombarded by how great it is to pursue your passion, etc – but we've spoken with enough people to know that it's not always easy. Overall, would you say things have been easy for you?
Not having a High School Diploma, GED or College education definitely made it challenging for me, because I knew I needed to work harder than anyone else. I had to prove myself worthy of my role on a daily basis, and that was exhausting. I did not study business management, I learned on the job and acquired the skills sets that have carried me forward and made me successful at what I do.
What else should our readers know?
I am now the General Manager for the NBA Flagship store where I have been for four months and manage a team of 30 leaders and a part-time workforce of 150 people. We represent all 30 NBA teams and sell their merchandise.
What were you like growing up?
I am originally from El Salvador, a small but beautiful country in Central America. At the age of five, my parents migrated to the United States of America and started a life in Silver Spring, Maryland. Four years later, when I was nine years of age, my parents had saved enough money to send for my older sister and I to journey into the US crossing by land, three different borders (Guatemala, Mexico, USA). We traveled with a relative who kinda sorta knew the way, but met a stranger in our path who was also traveling in our same direction, who for sure knew how to get us here, so we stuck with him until we made it to Texas after one month on the road and finally reunited with our family days later. I come from a very poor upbringing, where many times my older sister and I, on a good day, had to share one egg because that's all my parents could afford. My dad served as an army man in El Salvador and took leave when he met my mother during one of his deployments in San Miguel city which is 4 hours away from his hometown Piedras Blancas in La Union. My mother was a food street vendor because it was the only way she knew to survive after her mother passed away, leaving her with no option but to live with her father, stepmother and seven stepbrothers and sisters. My mom's story is similar to Cinderella's until she met my dad, "Prince Charming", but that's a different story that can be told another day. The reason why my parent's story is important to highlight goes back to why I became the person that I am now.
After arriving in Maryland, my sister and I were immediately enrolled in school and began to adapt and embrace our new life. I would go to school on the weekdays and help my mom out with her food business on the weekends. I was taught to work hard for what we wanted and appreciate what we had. So since the age of 9 until the age of 15, I would wake up at 4:00AM on Saturdays and Sundays to help with the food prep. Once all the food was cooked and ready to be sold, we would load up a shopping cart that I would push down the street with my mom while she knocked on apartment doors to sell the many dishes she had worked so hard to cook. Time went by, and as I got older our business grew and we would cook enough food so that my mom would go to one neighborhood, and I would go to a different one, carrying at first, a large silver pot full of tamales on my shoulders, and then upgrading to a thermos cooler with a handle that made it easier for me to go out and sell.
For a long time, I was known by many in the area as the "Tamale boy". I felt proud of what I was doing and didn't mind at all, that kids would bully or make fun of me for doing what I was doing to help my mom support the family because my dad was in and out of jobs, dealing with alcoholism problems and his own personal demons. At 15, our life took a different turn. By then, my mom was fed up with the marriage and how toxic the relationship had turned between her and my dad that she wanted a way out. I on the other hand, was struggling to feel at home and decided that I wanted to go back to El Salvador and live with my grandmother to get away from my parent's problems. Initially, my mom objected but then realized that it would be an opportunity for her to leave my father and start a new life back home with all her life savings. We packed our things and left the USA to embark on a new journey in the country that gave birth to us.
Long story short, I spent three years of my life with my grandmother back home and during this time, I became an adult. I fell in love for the first time and had my heartbroken, I rebelled like many teenagers do at that age and thought I knew everything there was to know about life… Boy was I wrong. It's the year 2000, I am now 17 years old and after getting my heart broken and making so many new friends, I began to lose them to the wave of migration into the USA that swept my hometown and left me feeling alone. By then, my mom had already left the country and migrated back into the US, so I decided that I would come back and reunite with her and my two younger siblings. Once again, I ventured out, crossed all three borders and made it into the states. I reunited with my family in Houston, Texas and began to work as a busboy in a Mexican Restaurant to help my mom with the bills. I lived with my mom for only six months and at the age of 18, I decided that I wanted to be independent so I left the household and moved to NYC with $500 in my wallet and a pocket full of dreams. Here is where my professional story begins.
Contact Info:
Address: The NBA store
545 5th Avenue
New York, NY. 10017
Website: www.nba.com
Phone: (212) 457-3120
Email: jcampos@fanatics.com
Instagram: @nbastore
Facebook: The NBA Store
Twitter: The NBA Store
Yelp: The NBA Store
Other: The NBA Store

Image Credit:
Jose Campos
Suggest a story: VoyageLA is built on recommendations from the community; it's how we uncover hidden gems, so if you or someone you know deserves recognition please let us know here.