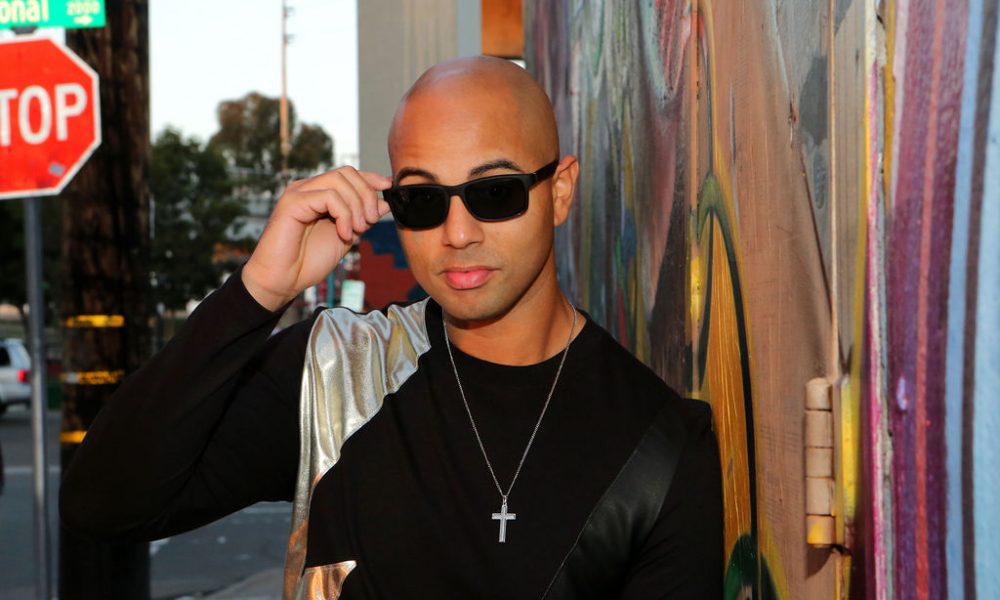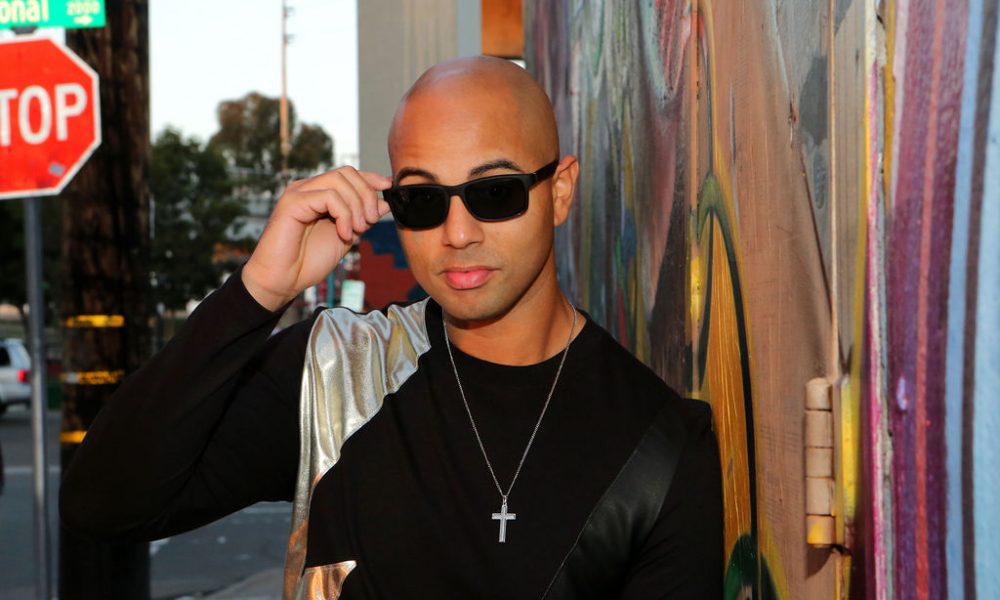 Today we'd like to introduce you to Jorge Jose Resto Santiago.
Jorge Jose Resto Santiago (November 24, 1990), better known by his stage name Jayres, is a Puerto Rican singer of urban Latin genre. Resto Santiago was born in the city of San Juan, Puerto Rico. From the age of six, he wanted to be a singer. He grew up in various communities in Puerto Rico with his parents and brothers. One of his earliest memories as a singer was when he was seven years old when his mother Jossie Santiago Orozco taught him how to make melodies on the way to school. His mother was and still is the best singing teacher in his artistic career. His first interest in singing urban music was when he discovered the American rapper "Eminem" when he came out with his worldwide hit "Slim Shady" on MTV. He tells us, "I really studied many musical genres. I listened to rock music for some time, then I only listened to Eminem, but most of my youth was dedicated to Salsa and Reggaeton ". His strong fondness for Eminem came as a result of feeling removed from the world after his parents' divorce, which affected him greatly.
Beginnings in Music
At nine years old, his mother took him to the Puerto Rico Conservatory of Music, where he auditioned to be part of the Children's Choir. The choir director "Soraya Lugo" gave her the condition, since he had a good voice, of learning to read music scores during the summer to retake the audition again. The second audition landed him straight to the Concert Choir for a semester. After a few years of being part of the Tuna Granadina in his church, which stood out for the interpretation of Spanish Flamenco, in which he performed by singing and playing the Spanish mandolin (Musical Instrument), Resto Santiago took classes in independent piano, until he underwent an audition to be accepted at the Ernesto Ramos Antonini School of Music in Hato Rey, Puerto Rico. He went through a rigorous music program choosing the piano as his main instrument and discovered himself to be self-taught, learning how to play the electric bass, double bass, and trumpet. At the age of 14, he toured with salsa artists in Puerto Rico, the United States, the Virgin Islands, Mexico, the Dominican Republic, as a bassist and trumpet player. Among them, I accompany artists such as Rakim and Ken-Y, Nklabe, Ismael Rivera Jr, among others.
Military Life
At age 17, he made the decision to join the United States Navy because his family's financial situation worried him. In his early years, he dedicated himself to paying his mother's nursing studies. After having achieved his greatest goal, he decided to focus again on music. He traveled the world with the Armed Forces and composed most of his songs in the middle of the oceans and in lands such as Dubai, Bahrain, Singapore, Japan, France, Spain, among others. After 12 years of service, he decided to bet everything on music and follow his dream as a Latin urban artist.
Musical Career
Jayres began his project in the middle of the summer of 2018. After having composed salsa songs such as Hangover, Chilling, Ron Caña, Eres Mia, for the group Libre X Presion, which entered the Latin Billboards Charts for two consecutive months, he decided it was time to launch as a soloist. He released his first song titled "La Curiosidad" in April 2019, and since then he has released 11 songs. His song "Dreamers" released as his 7th single, a song dedicated to immigrants from the United States and that captures messages towards the unity of human beings and world peace, grabbed the attention of the association but led him to have his first media round in Miami Florida in 2020. With a renewed urban style, that masterfully mixes the rhythms of his native Puerto Rico: salsa and merengue, with the Rap of the Latin neighborhoods in Miami, Jayres, releases his new single, "No Soy Cantante". Inspired by the experiences he lived during his time in the U.S Navy, this Sailor, now retired, recreates in his song those dreams of love that kept him alive, along with his companions, in the midst of dangerous missions that they had to accomplish by sailing the seas of the Persian Gulf while defending the interests of the United States.
"Singing to the girl you love, despite not knowing how to do it very well, conquering her in karaoke and feeling for an instant the happiest man in the world, can be a thought that keeps you alive in the midst of the cruelty of war, this is how this new song was born". It is also dedicated to all the people who in certain moments showed negativity towards their art saying "You are not a singer". He received an invitation to attend the Latin Billboards in Las Vegas, Nevada, in April 2020 which got postponed due to COVID-19. He is currently selected to participate at "Well Done Music" record label on a project under the oversight of the legendary reggaeton singer "Jowell" from the reggaeton duo "Jowell y Randy", which is designed for new independent artists. He has stayed busy during the pandemic doing press interviews and creating new music. He is also in the final preparations for the launch of his first record production, which will be titled after the classic song by the greatest sonero Ismael Rivera "El Incomprendido" where he offers us the story of his life.
We're always bombarded by how great it is to pursue your passion, etc – but we've spoken with enough people to know that it's not always easy. Overall, would you say things have been easy for you?
It has not been a smooth road at all. I have been pushing my brand for ten years and bow is when I finally start to see it evolving.
First off, my military career was a huge barrier. At a point in time, I had landed meetings with Def Jam in 2011, and at the same time got shipped out to the Arabian Gulf for a year. It wasn't until I decided to leave the service that I could give my project 100% effort in all aspects of the business.
Finding a good team was very hard as well. In 2014, I landed a contract with a local record label in Jacksonville, FL. In my ignorance, I signed away all my rights to over 500 songs.
The process of creating the project you hear today was almost impossible. Some of my team lives in FL, in Puerto Rico, and others in Colombia. When we first launched, I was in the midst of my last deployment. We made it our goal to leave enough Music along with visual material to run the project until my return. We worked via ZOOM and Whatsapp the whole time ad to this day still do. Hey, if it works why change it?
My mindset was also a barrier at a point in time. I literally left a stellar career in the Armed Forces to become a singer. It was a tough pill to swallow. A lot of people to include my family and friends, could not understand my decision. There were plenty of times I threw in the towel but music always won me over.
The financial aspect was also a big challenge. Within a project, a company, especially in entertainment, budgets have to be right and smart moves have to be made. I had to save money up for a few years in order to give my career the push it required for me to succeed. We still have meetings and look for ways to grow the brand based on the information we obtain from our public.
As a producer, it has and still is a process of growth. Everything from my creativity to musical knowledge, the maturity of my music to the equipment I use for my craft, I have stumbled upon a lot of obstacles on the road to who I am today as an artist. I have taken upon myself to not only be musically inclined but have learned the science behind other areas of musical production such as sound engineering. I still, to this day seek further knowledge on all aspects to maintain myself competitive.
Being a business owner is a beast of its own I would say. I have had my fair share of trial and error in this area. I had to really step out of my comfort zone and teach myself the ins and outs of the music business in order to run a smooth operation.
Vocal Health was a major issue for me for quite some time. In 2010, I developed vocal chord nodules due to poor vocal health and went two years without singing. After a lot of discipline and therapy, I was able to recuperate my voice and lessons have taught me ways of maintaining the instrument healthy.
We'd love to hear more about your business.
Jayres Music specializes in artist development for the time being. Currently, we have an admin department comprised of our managers, finances and public relations, musical department comprised of our producers, songwriter and sound engineers. We also have an audiovisual department.
We are developing the Jayres project through which we are conducting an in depth study in order to branch out. The goal is to develop other independent artists under our company.
Jayres Music also has the Dreamers foundation, which has partnered with United We Dream in order to raise funds for all of our immigrants within the U.S under DACA regulations.
Eventually, we have great interest in partnerships that can expand our company into other areas of business that may benefit us.
What were you like growing up?
Growing up, I was a hyperactive child. I was always a leader. Too energetic. Unfortunately. I got in trouble all the time in school, at home, etc. I tried every single activity out there but clicked with nothing until I found music.
I was always the life of the party, the funny kid, took a lot of risks growing up. I would sneak out of my house a lot on weeknights and hang out with my friends. At home, I would watch cartoons, Dragon Ball Z and Spongebob being my favorites. I was also a huge HBO and CINEMAX fan.
Once I really got into music, I canceled every other interest I had up until that time. I would practice more than 8 hours per day when I wasn't in school or doing gigs.
I would say I always had a big heart and I was quite the lover boy. Girls always got the best out of me.
Food was at the top of my list. I would eat at all times. Food is one of my biggest weaknesses…
Contact Info:
Suggest a story: VoyageLA is built on recommendations from the community; it's how we uncover hidden gems, so if you or someone you know deserves recognition please let us know here.