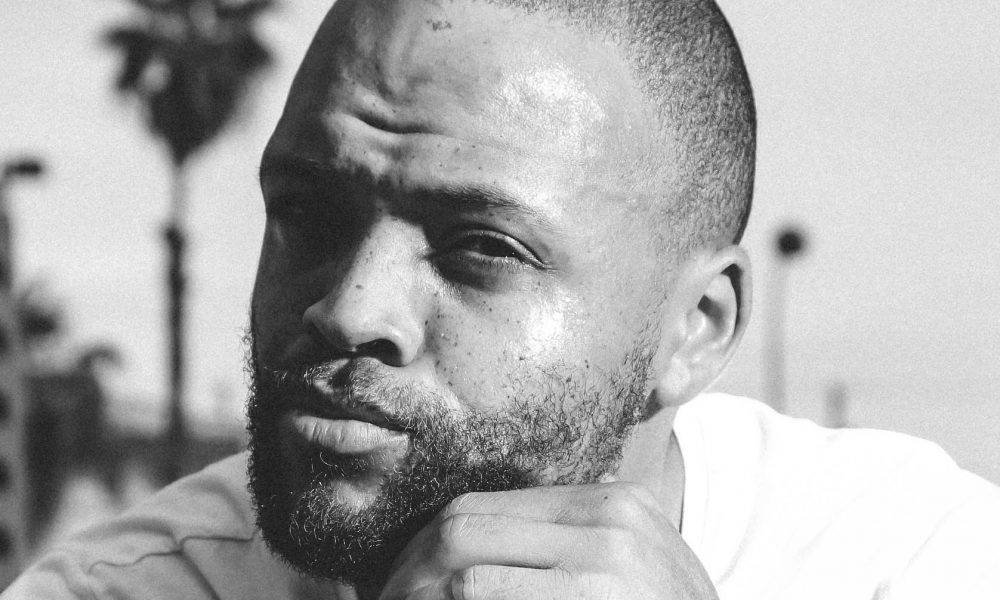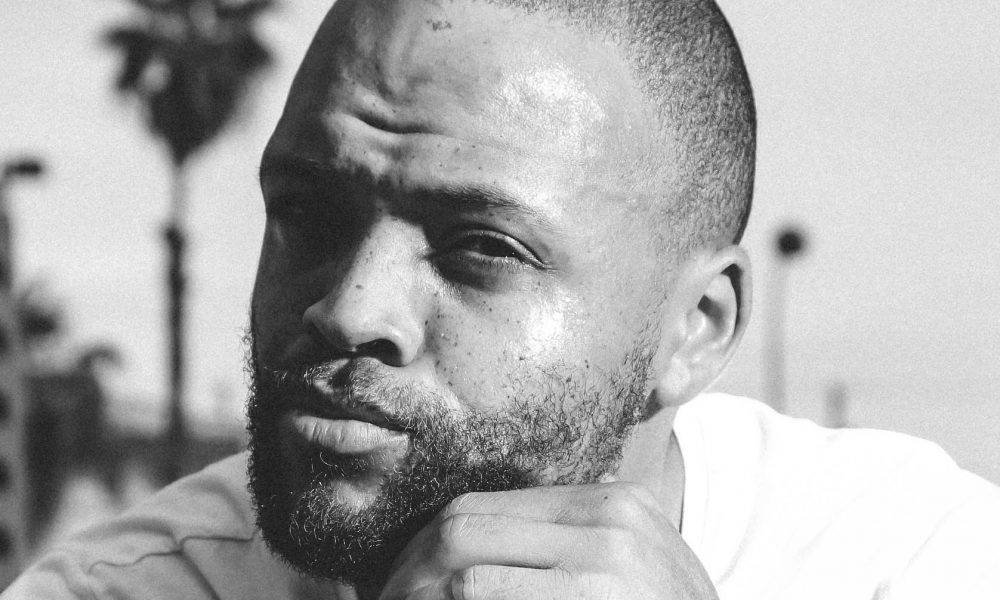 Today we'd like to introduce you to Jonathon James.
Jonathon, before we jump into specific questions about your work, why don't you give us some details about you and your story.
I was born March 2nd, 1992 and raised in North Las Vegas, Nevada. Most people from out here know it only as "Northtown." Both of my parents worked hard when I was younger. They had to raising three boys. My oldest brother, Stephonne, and my middle brother Deshawn—one 14 years older than I, and the other 11 years older—were just as much of a handful as myself growing up.
For the most part I was a bright eyed kid. I was into sports just like my brothers but mostly into drawing, comic books, or anything about superhero's and far away places where pirates fought dragons and cybernetic ninjas ambushed warehouses holding the last working time machine on earth. I had a vivid imagination. I still do.
In 1998, Deshawn passed away. He committed suicide. I was there when it happened. I was six years old at the time. Everything changed. Stephonne became distant and I couldn't quite notice it then but my parents started to slowly drift apart. The huge age gap between us coupled with Stephonne's urge to be his own man were more than enough incentive for him to be around less and less.
My parents were fighting all the demons they had swept under the rug for years. My dad spent more time out late at night doing his own dirt and my mom became quiet. And angry. There weren't any more kids in the house to fill that void except for me. So, it felt as if I was alone most of the time. I watched as things slowly spun out control. The bright eyed imaginative kid still lived somewhere in my mind. But sometimes you have to grow up. Fast.
I tried my best to understand what was happening but just like any other kid stuck in a situation they have no control over, I internalized everything and turned to the one thing that was the most consistent in my life: Sports.
The years passed on by and up until high school started, I did nothing but play basketball. But my freshman man year of high school I tried football for time. I wasn't that good at first but I was determined. I liked working out. I enjoyed being away from home and away from my parents and their problems. Football was an escape. So, I kept working. And I got good. Really good.
By the time my senior year rolled around I was the leading receiver on my team. Things looked promising for me at the next level. My parents had also separated by then as well. But it was almost as if my playing football kept them somewhat cordial. It took me a while to figure out that I needed to do something for me and football wasn't that.
In spite of my talent athletically, I was not offered any scholarships to play in college nor did I have the money to go out of state so I stayed home and went to UNLV. After training my whole freshman year of college in 2010, I finally walked onto the team in 2011.
I went on to spend the next three and a half years running my body into the ground to no avail. Muscle injuries. Back injuries. Things I still deal with to this day. I made good friends and had some memorable experiences but by the time 2014 rolled around it was time for me to move on.
For the reasons above, and others, I quit before my senior season. I regretted it at first. I started to drift off of the path. I failed a lot of classes. I started getting into trouble. I did a lot of things I'm not too proud of. I sunk into a deep depression because for the longest of time football was the only thing that gave me structure, a sense of purpose, and even peace seemingly. Now it was gone and so was everything that it brought me.
I had forgotten about the things that truly made me. My imagination. My creativity. My bright eyed nature. Football became my identity and without it I thought I don't have one. I thought to myself, "Now it's time for me to rediscover just that: My identity."
The things I've gone through in the 28 years of life I've lived have done nothing but make me stronger and wiser. It sucks to lose someone you love. It doesn't feel good to feel alone. It hurts to put all your eggs in one basket and have that dream fall through. But I'm better for it and because of it. I don't ever say I've been through a lot per say… I just say I've been through what I was supposed to go through.
I graduated in 2017 and I haven't looked back sense. I stopped comparing my journey to others. I stopped harboring so much anger towards my mom, dad, and brother. I stopped caring so much about what people think about me. I figured out that depression is hereditary in my family. I stopped feeding those thoughts. I stopped searching for my identity because it's always been apart of who I am.
I am truly blessed. I am an optimist. I am a deep thinker. I am a poet. I am a rapper. I am a singer. I am an actor. I am a graphic designer. I am a writer. I am a creative. I am gifted. I have a voice and a story. I am a proud black man and I am an artist in every sense of the word. Now, I plan on using my platform, no matter how big or small, to spread a very simple message: The discovery of oneself is a long journey. But only you decide how long.
We're always bombarded by how great it is to pursue your passion, etc – but we've spoken with enough people to know that it's not always easy. Overall, would you say things have been easy for you?
In spite of my positive attitude, I've discovered that my battle with depression is a life long thing for me. It's hard sometimes because depression, in my opinion, is the fear of the past and coming to terms with the things you've done, seen, felt, said and etc. is difficult sometimes.
Please tell us about your work.
I went to school, UNLV, originally as an art major but I shifted gears and jumped into graphic design. I specialize in logo design/branding. I have experience in photography as well. I do freelance work on the side but I currently work at UNLV with creative services and special events.
I have also begun by the journey in my career as a rapper/singer/writer as. When I'm not working on billboards, posters and ads for UNLV I am at the studio recording or working diligently on a script for a feature length or short film.
Has luck played a meaningful role in your life and business?
I don't necessarily believe in luck. Although, it is a part of my vocabulary and I do indeed say it aloud in certain situations or circumstances. "That was lucky" is something I often say. But I don't believe in it. I think that the pieces of the puzzle we call life continue to fall as they may. We just got to be willing to put it together.
Contact Info:
Image Credit:
Gabriel Carrol
(702) 622-4941
Instagram: @_klutchxbennett
Suggest a story: VoyageLA is built on recommendations from the community; it's how we uncover hidden gems, so if you or someone you know deserves recognition please let us know here.