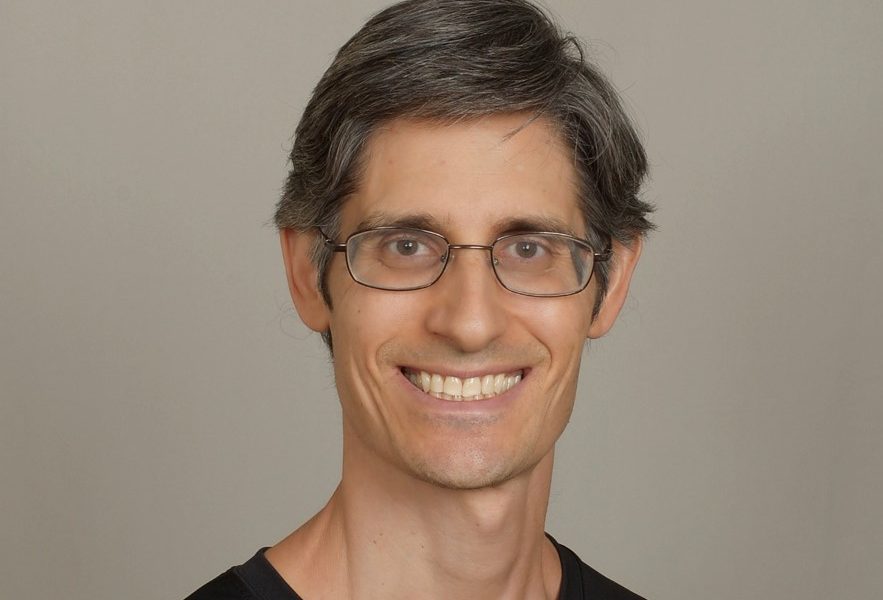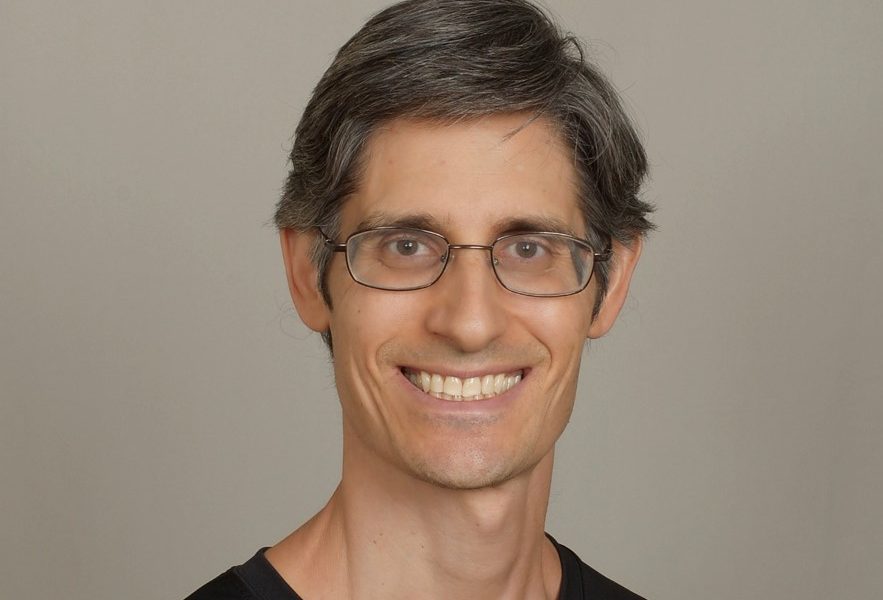 Today we'd like to introduce you to Jonathan Rose.
Thanks for sharing your story with us Jonathan. So, let's start at the beginning and we can move on from there.
I grew up in a community called Co-op City in Bronx, NY. I was very active as a child. There were many fields around to play football with my friends, baseball fields to play in Little League, paddleball and tennis courts, basketball courts, bike paths and areas to play with friends. I feel very fortunate that I had access to so many things to be active and had a lot of other kids around to play with. I also was involved in a bowling league. In school we had a great physical education program. I am so grateful looking back.
When I was 14 ½, my cousin asked me if I wanted to work out and get in shape to look good for the girls. Something clicked inside of me and got me started working out. I moved my brothers exercise equipment into my room, his weight bench and a bar with weights to add. I got really into working out at home and had my friends come over on Saturdays to work out together. We had a lot of fun. We would work out, enjoy spending time together and listen to good music.
When I was 15 ½, my brother asked me if I wanted to go to Metrofit, a gym a few miles from our house. We went with his friend John. John taught me how to do the exercises at the gym and within a short time I designed the workouts, which we did 6 times a week. We would work on a couple of body parts a day. We did great workouts together and developed a great friendship.
He got a job with the police force in the South Bronx, so we had to stop working out together. I started to workout with my best friend Adam. He was captain of the football team. I designed all of the workouts. We had an amazing time inspiring, motivating and challenging each other. We were both in high school, so I would walk to his house a couple miles away and then we would walk to the gym. Then we would walk back to his house and then I would walk home. We both got in amazing shape and developed a great friendship. We had great talks and really supported each other and had a lot of fun.
These experiences growing up with friends to work out with is very beneficial for helping one get on an exercise program, be active and have fun. Most important is developing the internal drive to workout. When I think of exercise, I think of how much better I feel when I exercise and how much better my body looks. It centers me.
I went to Buffalo University to get a degree in Sports and Exercise Science. I thought I was going to study and become an accountant like my dad. I did four internships at the end of my program. My friends and I did an internship setting up a fitness program at the Tonawanda Aquatic and Fitness Center in Tonawanda, NY. I took many people through fitness assessments and designed programs for them. One day, my friends put a banner up promoting personal training. I thought they were crazy and thought that no one would be interested.
Looking back at that thought 25 years later, I see a huge issue of 67% of people being overweight and/or obese and so many people inactive. One of my things I am very passionate about is educating, inspiring and motivating people to lead healthy and active lifestyles. As a trainer I have been able to offer people accountability and structure so people can get on an exercise program designed specifically for them and have schedule them for regular workouts to they can achieve their goals.
When I started working out over 30 years ago my vision of working out was to do weight training and cardio. Over the past 11 years I have pursued my education a lot which was inspired by working at Sports Club La. To get a job there I needed to get certified by NASM (National Academy of Sports Medicine). Getting certified through them as a trainer opened up a whole new world for me. I learned how to assess people to develop a program specific to their goals, needs and abilities. I learned how to determine muscle imbalances in people's bodies affecting their function and potentially causing them pain.
For example, many people sit a lot and they develop rounded shoulders and a forward head posture. This can lead to issues with the upper back, neck and shoulders. A person with this imbalance usually has tightness in their chest muscles and weakness in the upper back muscles. Many people have tight and weak neck muscles from looking at the computer for prolonged periods and looking down a lot. A new condition called text neck has been named. Over the course of time if these muscles aren't addressed it can lead to pain, poor function and aesthetically it looks bad. This can be prevented very easily.
Another common imbalance from sitting a lot is where the hip flexors get very tight and the glutes (buttock muscles) are weak. This can lead to hip, knee and back pain and poor function.
My approach towards designing a program has radically changed. I identify peoples muscle imbalances and design a program to stretch and foam roll the muscles that are tight and strengthen the muscles that are weak which leads to people feeling and functioning better. I also incorporate exercises to improve one's balance and agility which is so important for people.
Since 2007, I have been working with people with Parkinson's ranging from mild to advanced helping them get on a program to manage and reduce their symptoms and to train their caregivers and family members to help them.
Great, so let's dig a little deeper into the story – has it been an easy path overall and if not, what were the challenges you've had to overcome?
I love working with people helping them get on a program and getting them results. The challenge has been to market and promote myself especially outside of the health club.
It took me a while to figure out how to get clients in the health club. Overtime I did. Now I'm working on figuring out how to working exclusively for myself.
Alright – so let's talk business. Tell us about Training For All Ages – what should we know?
I've been owner of Training For All Ages for 25 years training people of all ages, so far ranging from 10 to 96. A person can have the best program in the world, but if they don't do it regularly it won't help them. I am very passionate and concerned about people getting on a regular exercise program and eating healthy. People will feel so much better and their bodies will function so much better. So many people are missing out from the amazing benefits of working out and eating healthy.
I like helping the child or teen develop a passion for exercise teaching them how to exercise and helping them get in great shape. As a trainer I have found it very beneficial to work with children and teens, especially when the parent isn't able to get them on track. They are open to a trainer. Then I get to explore with them what's best for them.
I have worked with many adults over the years helping them fit exercise into their lives, which is sometimes challenging. My workout and approach has changed so much over the years from a strength and conditioning workout to helping them get on a more specific program addressing their muscle imbalances, getting them to stretch and foam roll the muscles out that are tight and strengthen the muscles that are weak.
I got a degree in Sports and Exercise Science and did graduate classes in Exercise Physiology at Buffalo University and then over the past 11 years I got many certifications through:
National Academy of Sports Medicine: Master Trainer, Certified Personal Trainer, Corrective. Exercise Specialist, Weight Loss Specialist, Senior Fitness Specialist, and Behavior Change Specialist.
Gary Gray
Certification in Applied Functional Science
3D Maps
Trigger Point Specialist
I learned how to really assess people especially through the Master Trainer program and really develop a specific program for someone. I also have been incorporating a lot of exercises to improve people's balance and agility. Through studying Gary Gray, I have learned to implement training people in all planes of motion developing programs specific to stretching and strengthening their bodies in the way they move instead of just strengthening people on isolated machines. Many people will go into a gym and do a bench press, a curl or a leg press and get stronger, however their bodies won't improve their function, mobility and stability to move their bodies.
What I offer is helping a person really address their imbalances and improve their function of their bodies getting them more equipped for everyday life as well as getting them in great shape. I do a lot of corrective exercise work helping them address muscles that are tight and causing them pain to restore function and reduce or eliminate pain.
I specialize in working with seniors and people with Parkinson's. I am very passionate about helping seniors get their best quality of life possible helping them move better, have better balance and restoring their function. I love helping them. Their lives change when they start moving better. They have more energy and strength to live and less or no pain. I also equip their caregivers as well to help them.
I've been working with people who have Parkinson's for the past 10 years from mild to advanced symptoms helping them reduce and manage their condition. I equip their caregivers and family members to provide exercises and stretches and teach them what to do when I'm not there. I help the person decrease their rigidity, improve their balance, reduce tremors, improve their ability to walk and move, decrease shuffling and freezing. I most of all provide hope and direction so the person can have a path to follow. Many people who have Parkinson's and the people who take care of them are scared, unsure of what to do and what to expect.
I am proud of what I can offer through my extensive background and experience helping the average person get in amazing shape as well as helping people with musculoskeletal (back, shoulder, knee, hip, neck) and neurological disorders. I offer a tremendous variety of programs for people to do and I am able to give a well-designed program.
I also am very into going out in nature and offer incorporating hiking and beach workouts.
Is there a characteristic or quality that you feel is essential to success?
I am very compassionate person who really cares for people and their health and wellbeing. It drives me to take action to help people.
Contact Info: