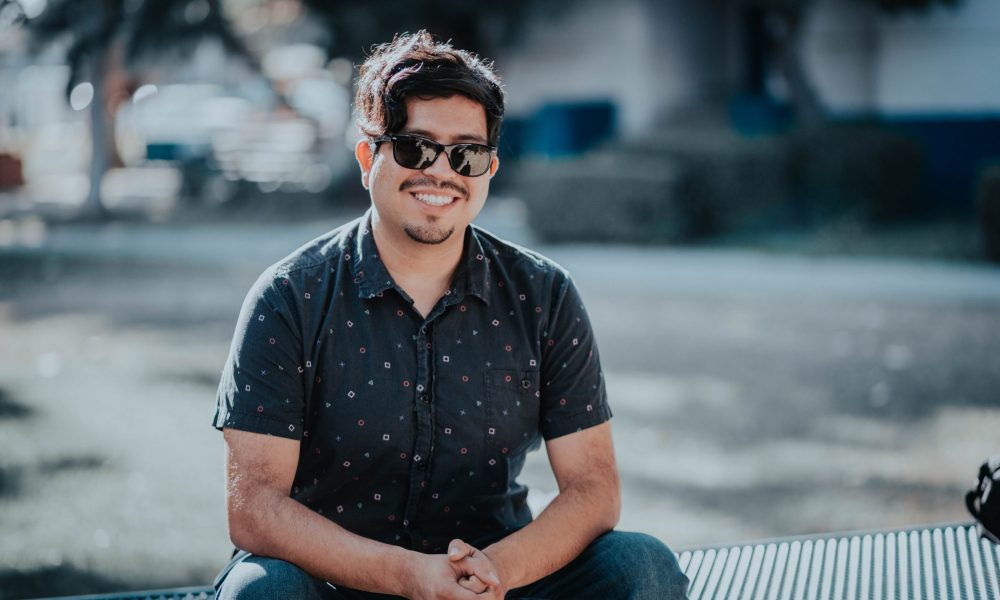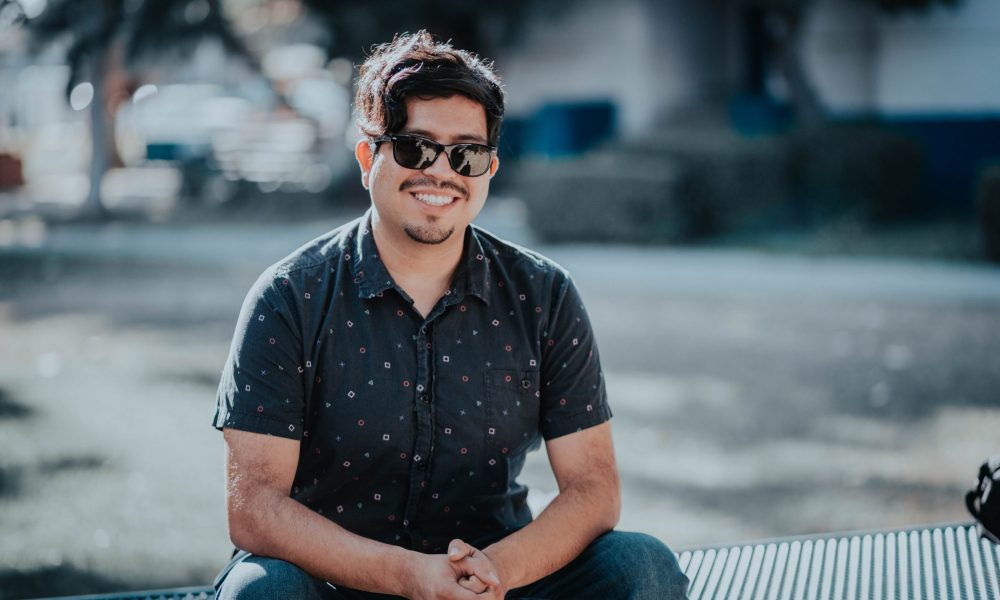 Today we'd like to introduce you to Jonathan Mireles.
Thanks for sharing your story with us Jonathan. So, let's start at the beginning and we can move on from there.
It all started when I played guitar and trumpet at a young age on the small island of Galveston, TX. I played in plenty of bands ranging from punk rock to big band groups. I knew at a young age, I would end up doing something in music but didn't know what exactly, my Dad, Gilbert Mireles, was a musician as well, my brothers and I all followed my dad by playing Trumpet in Band class. I would remember random Saturday mornings where my dad would play guitar to some sick 80's music. Later, my dad opened a home studio named Digital Domain, here I started to learn about recording. Moving forward when I finally had to choose what major to choose for college, I decided to do Music performance. I still remember the expressions everyone gave me, some were cheering me on, others asked repeatedly to change it to something that made money. I stuck it out knowing fully how hard the climb would be for someone coming from the small island of Galveston, TX.
Throughout college, I became more unsure if I wanted to music performance, I definitely loved helping others shape their own songs into something everyone would enjoy. That was when I realized I wanted to become a music producer, I had plenty of knowledge of being in bands, knew music theory, composed, knew and played plenty of genres. Yet I needed to learn more about the technical stuff and had to finally decided to leave Texas to go to school in Phoenix, AZ. I went to Conservatory of Recording Arts and Sciences (CRAS), here, I learned from the very best and met some of the greatest people ever. I literally spent every day studying everything about recording, mixing and more. I was constantly at CRAS. The end of the program at CRAS, I had to intern at a studio, at this point, I wanted to learn more about film music and move to Los Angeles, so I went to intern for Klaus Badelt in Santa Monica. If you don't know who he is, I strongly recommend looking him up, he's done major films to small foreign films and is a huge supporter of indie films. After working several months with Klaus, I wanted to move onto more technical stuff, so I got a job at Blue Microphones (yes, the one with Yeti and snowball). Here, I learned how microphones work, built them and tested countless microphones.
While working with Blue, I was also working with the marketing team on gaming events. I knew the scene pretty well since back in college, I competed in street fighter tournaments. I attended plenty of conventions, I networked a ton at these events. While at Blue I worked with a Record Producer named Dean Dichoso, Dean is a great producer and I had just joined him on certain sessions when I could. You can say he inspired me to do more than just work at Blue and just record on occasion. He taught me more about producing a solid record and definitely drilled me, as nervous as I was, I appreciated it because he wanted to push me. At this point, I knew I needed to do more of my own work to start marketing myself. This is when I started Audio Mech Productions. I started with a group named, "The Black Beacon Sound", they were extremely talented group with tons of potential, I did my best to help song write, produce, record, edit, and mix. I wanted the first song to be as best as possible, then we moved onto getting a new logo for them connecting them with people who graphic designed, then making their first music video. anything I could help with I did what I could. Quickly word spread out of my work, I produced music, mixed bands who recorded themselves from all over the world, had bands make it on radio. If there was any way I could help, I did what I could. This huge operation out of my small studio apartment. That's right, my HQ is in a small studio apartment in the valley. I usually don't hold rehearsals in my apartment, instead, I go to where the band's usual rehearsal spot.
Then, I record drums at a studio of their choosing, garage, or living room. Afterwards, the rest is recorded at my apartment. its pretty rare for bands to pay for studios when they hear what I've done without using one. I have a pretty good process on producing a single or record for a band. Of course, it changes for which genre, but for the most part, it's, song write, pre-pro, rehearse, record, mix, and then master. Then, move onto marketing, photos, music video, and more. I try to make sure they have plenty of content so they can promote as best they can. I love it when people get the chance to hear and share the music we worked so hard on.
Has it been a smooth road?
While working at Blue Microphones, I definitely felt defeated and really hit a low point in my life, I constantly asked myself if I should stop chasing this crazy dream. When I finally quit Blue to do music production full time, I struggled with money at first. I mean, I saved plenty of money, but I quickly depleted all of it because I just wasn't making enough. Depression hit harder around this point and definitely was in a dark place, but I had amazing support from everyone and kept going. I don't have any of family hear in Los Angeles, so I couldn't fall back on that and had to keep moving forward.
What do you do, what do you specialize in, what are you known for, etc. What are you most proud of? What sets you apart from others?
Audio Mech Productions is a music production studio. I help with artist release the best possible single or Album. I start from the very beginning, the idea, I help develop the idea so I have the vision from the beginning. Then, I move onto the song, I help song write from melodies, chords, structure, and arrangements. Then, we move onto pre-production, mainly consist of rehearsing and creating a guideline for us to record. Next, is actually recording of drums. Since I don't have a real drum room, we usually record in someone's living room, or if budget is allowed we will record in a studio. side note I love Balboa Recording Studio for drum recording or full band recordings. During recording, I try to do all the editing at once to save some time. Mixing is probably my specialty and is next in the entire process, this is where I get all the tracks we recorded and mix them to give the best listening experience for the listener and try to properly showcase the artist. Mastering I usually have my friend Gentry Studer do, he has amazing gear for specifically mastering and I absolutely trust his instincts with it. now usually this is where most recording engineers stop. I try to take it further, during the mixing process, I have bands connect and network with photographers, Video/directors, graphic designers and more to get the most out of the music we worked on and promote it. I really love when the music we worked on spreads. At the very end, we make sure it all ties with the idea we talked about the beginning. Bands are able to just send stems to me they recorded themselves for me just to mix. This helps bands release music with good quality but with them using their own knowledge of recording and using my specialty of mixing.
Is our city a good place to do what you do?
Los Angeles is the place to be at for music. Music is everywhere here, I work with bands from all over, Rosemead, East LA, South LA, Huntington Beach, Ontario, Anaheim and more way more.
Contact Info:
Image Credit:
Anthony Canal
instagram @Anthonycanalphotos
www.antcanalphotos.com
Anthony did the ones with me wearing the Blue Shirts, the gear shot was me, and in the studio was done by an employee at Blue.
Suggest a story: VoyageLA is built on recommendations from the community; it's how we uncover hidden gems, so if you or someone you know deserves recognition please let us know here.