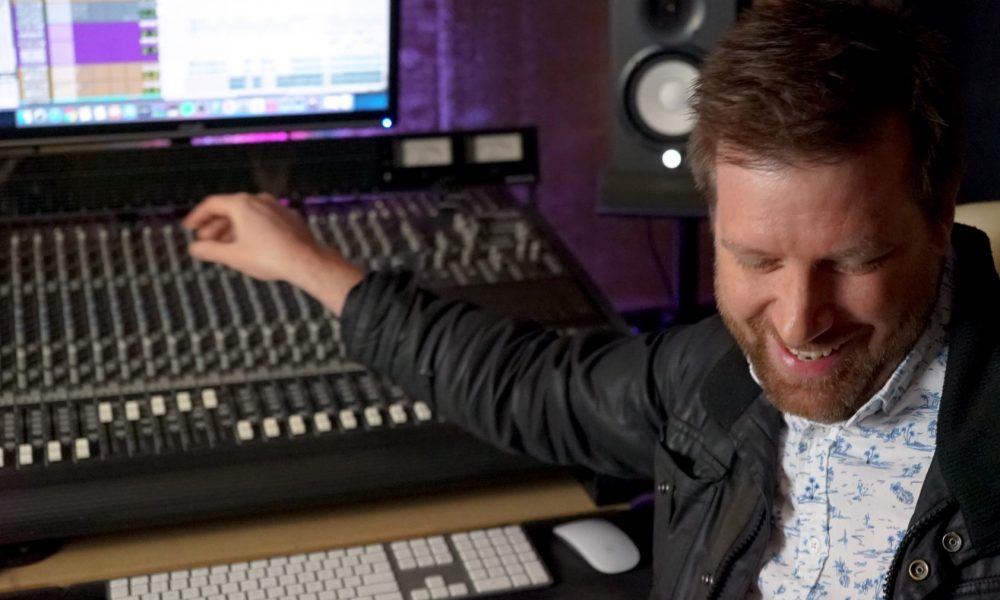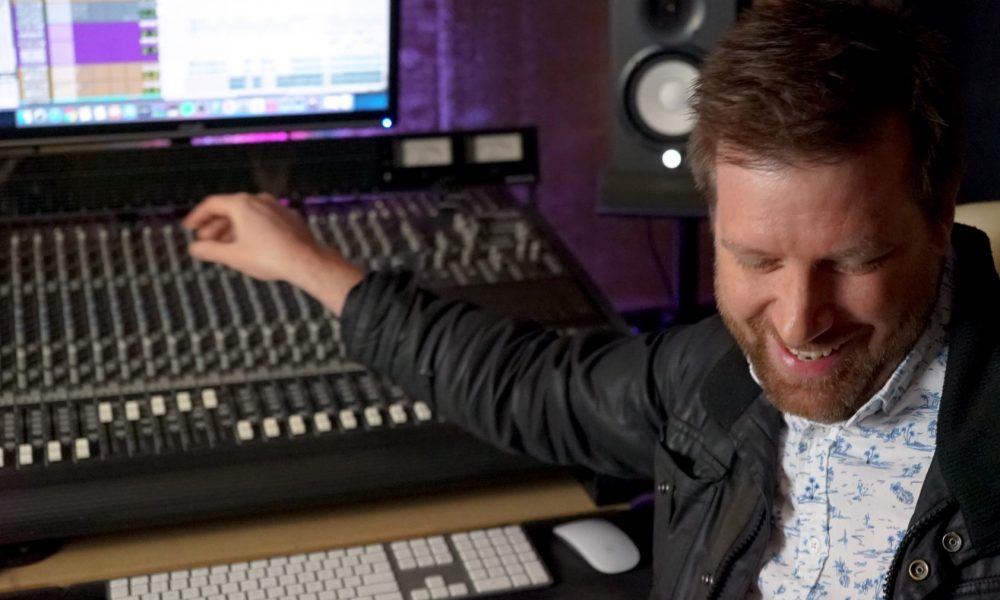 Today we'd like to introduce you to Jonathan David.
Jonathan, please share your story with us. How did you get to where you are today?
My musical journey started on my 9th Christmas when my parents got me a snare drum. We lived in Virginia at the time, so I was able to learn the fundamentals of drumming from the great George P. Carroll. By the time I was a teenager, I was eager to play the drum set. We had moved overseas to China, and my parents bribed my siblings and I with the promise of our own stereos, but I managed to talk them into putting my stereo money toward a drum set. As soon as I could get the drums home I had formed the appropriately-named band, Noise Pollution. We quickly managed to land gigs around town, and by the end of our first year together were regularly playing big college shows. After graduating from high school, I moved back to the US, took a year to figure out what to do next, and decided to enroll in the drums and percussion program at the Musician's Institute in Hollywood. It was an incredible experience that really kicked my ass into gear. After school, I played in bands, did some studio work, and pursued my love of live music. I'd always had a deep interest in recording technology, production, mixing, and any part of the technical making of a record, so I started to record demos for bands I was in and songs with people I knew. That grew into more and more people asking me to record for them and about five years ago it became my full-time job when I opened up Track Cult studio. I've been building that day in and day out ever since.
Great, so let's dig a little deeper into the story – has it been an easy path overall and if not, what were the challenges you've had to overcome?
Perspective is strange. Looking back, I see a clear path to where I am. Looking ahead, I just see the obstacles. For me, there is no smooth road except for the one I've laid down behind me. Over the last ten years, this industry has changed so much in some areas and hardly at all in others. Things are complex, complicated, unsteady, and always shifting. It's not a particularly wise business to invest in, so you have to have an incredible passion and tenacity to endure. Staying nimble is a requirement in this ever-changing landscape, so I keep that as a core principle.
One of the biggest challenges I faced when starting my own studio was that I came into it as a musician and not a businessman. To keep something like this going you have to be both. Luckily, I work well in high-stakes situations, so the pressure cooker of learning as I go has been a great way for me to improve and grow.
Please tell us about Track Cult.
Track Cult's primary mission is to partner with and help bring musical creators' visions to life – and to do that with the same level of obsession as our collaborators. We exist to expose the heart of whatever is being made, bring that to the surface, and highlight it. That's the forest that we put front and center so that when we start looking at the trees we never lose our perspective.
My favorite thing to do is to produce a song from the ground up. Seeing an idea come to life and grow is exhilarating. Something magical happens when all the parts of a song come together in a way that makes it more than the mere sum of its parts. That mystery continually inspires me.
At the same time, I gotta eat. I recorded a bunch of music boxes the other day for a company that sells them. I don't scoff at any work. If you can put a microphone in front of it I can record it.
Do you look back particularly fondly on any memories from childhood?
One balmy Virginia summer afternoon I was looking through a bin of electronics my Dad had in the faux wood grain TV cabinet. As I pulled out neatly wrapped cables and connectors, I discovered an old Sony walkman. I remember thinking, "Why did Dad abandon this cassette player? Can I have it?" So, as excited as a 7-year-old kid could be, I scrambled through the house and yard to find my Dad so I could ask him. When I found him, his abandonment of the cassette player became clear. "Well, it's broken," he said. Undeterred, I immediately blurted out, "If I fix it can I have it?" My Dad shrugged his shoulders and simply said, "Sure." Before he could change his mind, I was back in the house carefully turning my new treasure over in my little hands as I examined every bit of the unit. I opened up the cassette door and prodded various mechanical bits. Nothing looked obviously wrong to me, so I grabbed a screwdriver and opened the machine up. Inside was a world of gears, belts, circuit boards, and electrical components I had never seen. Somehow, I had the presence of mind at 7 to reason that if I could find something that looked wrong, broken, disconnected, or out of place, I could fix the thing.
As I gazed over the guts of this little device nothing caught my eye. It was a dead end. I closed it back up and though for a minute, what could be wrong? Nothing looked broken or disconnected. Everything looked clean and fresh and perfect. What was the problem? I grabbed two AA batteries out of the remote and decided to do a basic test, but when I pushed play, there was no life in the machine. "What is keeping this thing from working?" I thought. I pulled the batteries out and found my first clue. The connectors in the battery compartment were grimy. "This looks off," I thought as I remembered the bright clean metal of the connectors in the remote control. I grabbed a rag, scrubbed the grime off as quickly as I could, threw the batteries back in place, and hit the play button. A beat passed and then the entire thing sprang to life. Gears whirred, lights lit, and cranks cranked, as I yelled "I fixed it!" I ran around the house showing off the now working walkman to everyone. My Dad, surprised, asked me how I'd fixed it. I showed him, and he said, "I guess it's yours now" with delight as I continued to run victory laps through the living room and kitchen.
Contact Info:
Website: www.trackcult.com
Phone: 818.726.1655
Email: tracks@trackcult.com
Instagram: @trackcultmusic
Image Credit:
Ashley Campbell
Suggest a story: VoyageLA is built on recommendations from the community; it's how we uncover hidden gems, so if you or someone you know deserves recognition please let us know here.