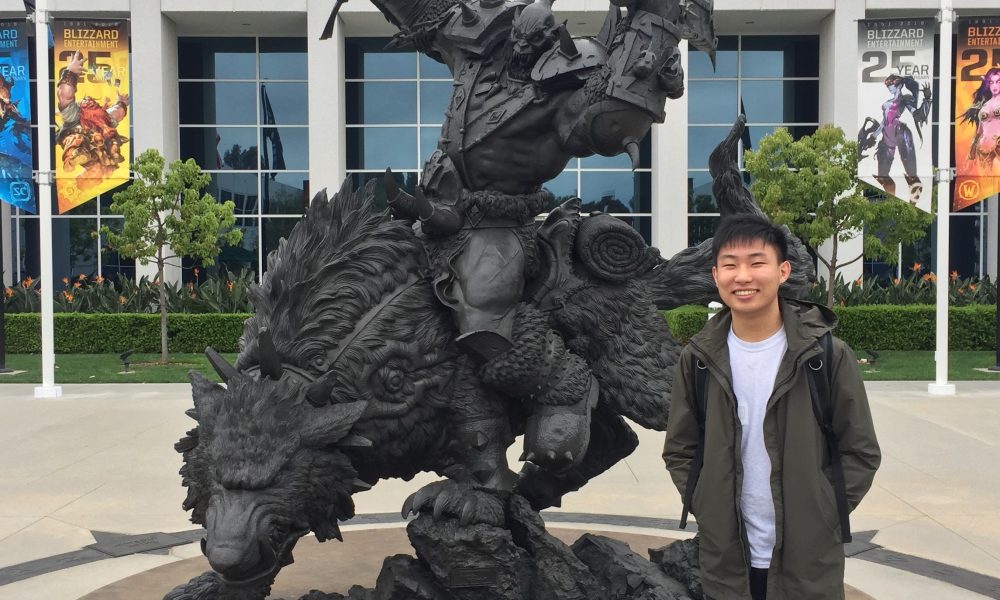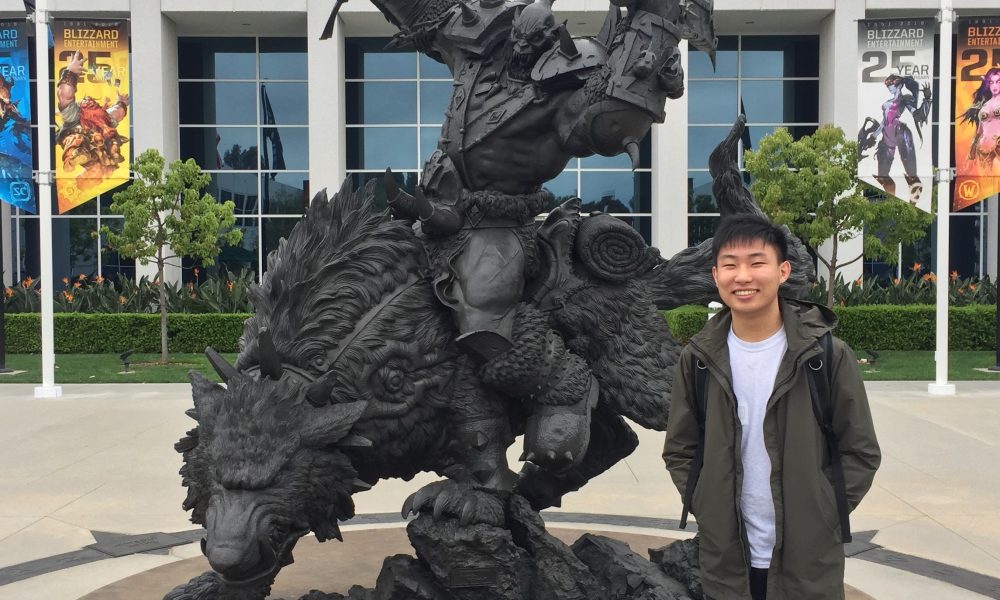 Today we'd like to introduce you to Jonathan Choi.
Jonathan, please share your story with us. How did you get to where you are today?
In elementary school, I remember my third-grade class started the occasional marketplace where students were able to bring personal belongings or make handmade goods to sell and buy with a class-made currency. I remember one of my friends drew these charming characters, each one was an illustration to sell, and I was very intrigued. I had a couple of my drawings that I doodled for fun, but I had never considered selling them for currency, which was the first time I was exposed to art as a career, although I did not notice it at the time.
Unknowingly, I started my art "career" scribbling all over my homework and planners throughout school. Eventually, when I got to high school, I was convinced by an upperclassman to join wrestling which ended up being one of the best decisions of my life. So, in freshman year, most of my time was spent in after school practices and weekend tournaments but that didn't stop me from constantly drawing in class. When I would draw, my subject matter would be famous actors or friends with specific facial features, or fanart of my favorite games or shows that I was into at that time.
Every high schooler gets hit with the "career talk", and I had two options: art or wrestling. Art was something I always wanted to do regardless. Still, because of my passion in wrestling, I learned that I could potentially go to a university on a wrestling scholarship. These choices were always in the back of my mind, but I had never really come to a decision. At some point, my mom had noticed my interest in art, so in my sophomore year, she brought me to an after-school art academy, where I learned more techniques and eventually made my portfolio for college.
When I first got to the academy, there was a discussion of whether I was qualified to study under the academy with the artwork that I had at the time, the teacher said there was "potential" in the drawings that I've been doing, and they decided to let me in. I was excited because there was a whole institute just for art, something that I've been scratching at for years. I knew I couldn't let this opportunity slip through my fingers, so I was eager to start. However, there was a scheduling issue, because the hours at the art academy overlapped with after-school wrestling practices and potentially wrestling tournaments on some weekends. I had to make that decision that I had buried in the back of my mind. Based on this interview, the answer seems pretty obvious. I took the route of the art academy. I mentioned that wrestling was one of the best decisions made in my life because it taught me so many lessons about mindset and perseverance which I still keep in my core values as an artist, and I am forever grateful for that experience.
After studying and making a portfolio at the art academy, I ended up going to Otis College of Art and Design. I learned how competitive I was on the first day of school, because when I introduced myself to the class, I told everyone that they were my competition (lol). Looking back, I do get embarrassed a bit, but since that day, I met some great friends along the way who have helped me in art and in life. I've been through a lot and I learned a lot, not only about art but also about life problems that helped me grow as a person. No institution is perfect, but throughout college, I worked as hard as possible, which helped me land my first industry job through an associate, and I feel very fortunate to have this job.
Great, so let's dig a little deeper into the story – has it been an easy path overall and if not, what were the challenges you've had to overcome?
I find myself to be a pretty average person. In classes, I usually performed decently, but I was never the best. The reason that I am saying this is because this is the reality of my life, which is not a bad thing. Most people are ordinary, and that makes trying to succeed even more difficult, but that is what motivates me. The facts were always there, but I think early on in my art career when I was trying to get a job, I thought that if I worked hard enough, the world would make a place for me, but that is not how life works.
In my field, being an excellent draftsman is one of the keys to success. When I first started, I assumed I was a decent draftsman like my average performance in class, but there was an event in my last year of college that helped me understand how hard I really need to work.
I had the opportunity to study under an excellent artist that I admire, so I made time in my schedule to go to his class every week. My goal was to get his guidance for my senior thesis. In this class, there were mainly high school students applying to art colleges, but the classes were open for everyone. In that class, there was a lecture and an assignment every week, where each student had different tasks based on the feedback they received. During feedback, everyone else in the class seemed to be doing well enough to move on in their projects, but every time it was my turn, I was instructed to re-do the first stage of my project. I remember the first thing the teacher said when he saw my work. He was surprised that I was a graduating student! Every week was a reminder that I was not ready for the industry. Week after week I re-did that same stage of my project.
We even tried changing the way we approached the project which brought small improvements, but it wasn't nearly enough to move on to the next stage. So, time is passing, and I am trying to figure out what I am wrong. when the first semester is almost over, and I have no work to show. No progress. In the last couple of weeks, I ended up cramming and attempting to create the best job that I could while knowing the quality of the work is not there yet. I managed to finish but it wasn't nearly close to what I wanted. You'd think I regret taking this class, but I do not. Whenever I think about that time, I am grateful to have learned under someone so brutally honest and professional, which I sort of missed in my college experience. I hope to work with that teacher one day and show him that anyone can be where I was and become something.
Currently, I have a very long list of goals that only the best of the best can achieve. Knowing this gives me the motivation not only to work hard but also to find the right path and work smart. Not to be cheesy, but I hope if anyone reading this felt like I did when nothing seemed to be right, it'll always workout, so don't worry.
Please tell us about the company.
BLT Communications is known for movie posters and advertisements for various studios. I am a Junior Illustrator on the Illustration team. Our team usually does many sketches for earlier iterations for what the movie poster/advertisement might look like, although those specific sketches will probably never see the light of day. The amount of talent at BLT is outstanding, which makes them one of the best advertisement studios to work for, and that makes me very proud to be part of this company.
Is there a characteristic or quality that you feel is essential to success?
For me, the mindset of always trying to get better and having a specific list of passionate goals is the key to my current "success." I still have goals that I want to reach, and what keeps me going forward is the willingness to experiment more and more with my craft, to expand on my skill set. Doing this helps me see my weaknesses and gives me solutions to improve on those weaknesses. The images added below are all personal work, which is hugely different from my professional work. But I would say that my personal work gives me the skills and craft that I can utilize in my professional career.
Contact Info:
Image Credit:
Jerry Hsu
Suggest a story: VoyageLA is built on recommendations from the community; it's how we uncover hidden gems, so if you or someone you know deserves recognition please let us know here.