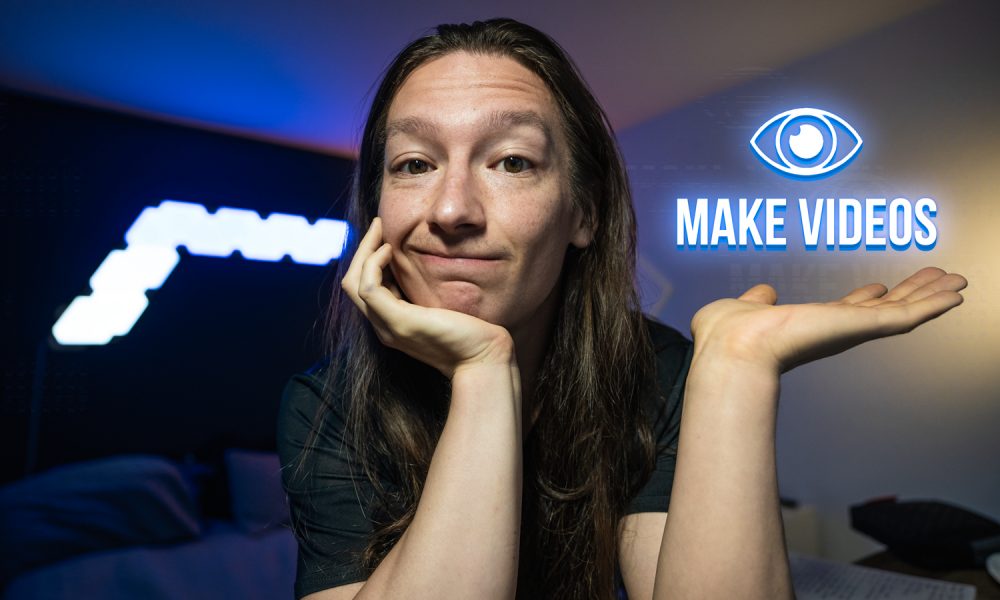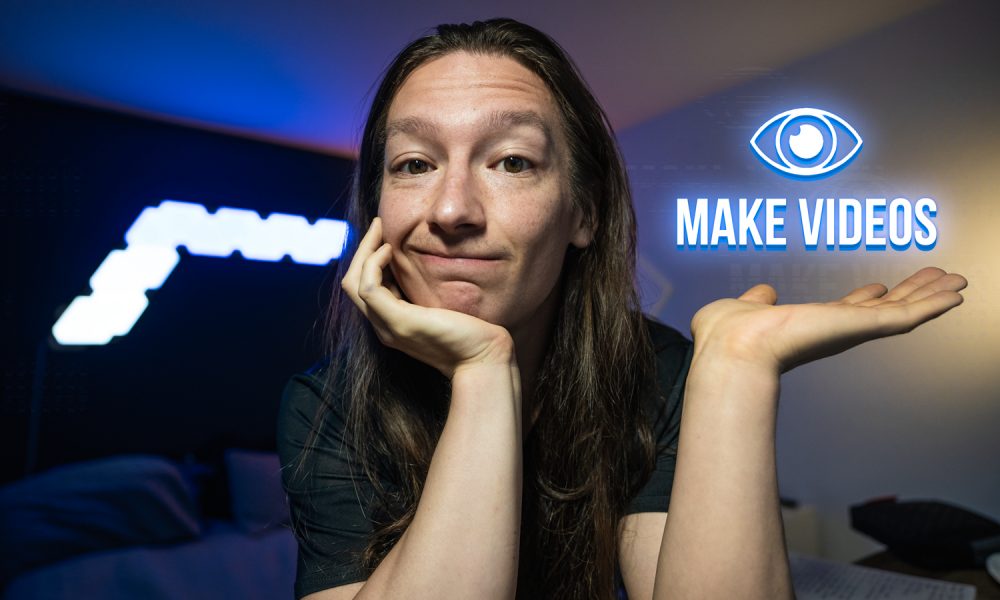 Today we'd like to introduce you to Jon "Jags" Nee.
Jon, let's start with your story. We'd love to hear how you got started and how the journey has been so far.
I guess the best place to start would be high school where I actually was not creative in the slightest. I was that kid who played too much World of Warcraft and crushing energy drinks and chips to pass the time. While doing that, I almost always had gameplay videos playing in the background or on my second monitor which I used to amp me up when gaming. Those videos were the beginning of my interest into what I now call film-making. In the gameplay videos I looked up to, the players would put their gameplay to epic metal music and edit their content to feel like a movie trailer within the game. I asked my friend Tom Festo to help me edit one and he let me watch. I was enamoured with how he approached that so in my senior year, I joined a handful of my friends (including Tom) in the Video and Film production class. There, I learned the basics of Sony Vegas and from there, I took my first stab at making my own "highlight montage" with my gameplay from Call of Duty. At the time, I wasn't the best player in the world, nor the best editor but I had a blast making it. Needless to say, I was hooked. The unfortunate part is that when I moved to California after graduating high school, I started working immediately for my dad's start-up company, Cryptozoic Entertainment so I essentially stopped for two years.
After realizing that working with parents is a poor decision, I decided to go back to school and use free time I had to try and find better hobbies than gaming and watching TV. Having not touched video editing software for two years, it was like starting all over again but I felt the same joy and nostalgia I had in high school when I began editing footage from my gameplay I recorded during my hiatus from editing. I eventually crafted a video on my favorite game at the time, Battlefield 3. The final video was pretty garbage, to be quest honest…but I still thoroughly enjoyed the process so much that I wanted to get better. I started watching numerous tutorials on how to do all the things I wanted to learn how to do. Title animation, slow motion, lens flares, etc… I basically wanted to make J.J. Abrams films to my gameplay and after finding Video Copilot, I went through almost all their tutorials to learn. The content I was creating at the time never picked up a big following but I did have a couple of videos that went "viral" in the World of Warcraft community. To me, all that mattered was that I was creating cool videos that made me happy.
All the while this was happening, Cryptozoic had me helping part-time wherever I could and eventually I started helping out the marketing team. About two weeks into that, the video production guy was let go but Cryptozoic was looking for someone to do video. In a company meeting, the head of marketing asked if ANYONE knew how to make videos. I casually raised my hand and within that same meeting, they asked to show them a video I have done. Fortunately, Cryptozoic was a company of gamers so when they saw World of Warcraft videos under an alias "Awokmyweewok," everyone was somehow sold that I was at least mildly capable. So I was given my first task to make a video…with no equipment and little experience actually using a camera. So needless to say, that video was GARBAGE AS WELL. Everyone loved it, though because it was CHEAP (effectively free) and it got the point across. I was very unhappy with the actual outcome so instead of trying to learn how to use a camera, I took the approach of "JUST FIX IT IN POST." I knew After Effects could do some pretty cool things so instead of making videos using a camera, I just made gameplay videos using digital assets. Seeing as Cryptozoic was a board game company, we had tons of digital assets of art, graphic design and cool properties to work with.
Without knowing it, I was trekking down the path of a motion designer without knowing it was a legitimate profession. Whenever I had free time, even in class, I was watching tutorials on how to get better at After Effects. Learning the ins-and-outs of keyframing, animation principles and special effects, I got the opportunity to work on some exciting videos for Cartoon Network and Adult Swim under the guise of Cryptozoic. Those videos were essentially short hype/explainer videos for games based on Adventure Time and Rick and Morty. I knew I fell short on my photography and cinematography though so while working on motion design pieces, I saved all the money I could and eventually bought a camera (Sony A9). With my experience in motion design, I was very much of the mindset of "Fix it in post" still so it was a process to get images and video out of my camera that was passable. When I figured that out, I started making product videos for DC Comics collectibles. My colleague, Kyle Wlodyga saw my potential as he was working on those collectibles at the time and encouraged me to keep making product videos. The beginning was rough but eventually, it grew to something that was passable by DC Comics and Warner Brothers. I was building momentum and I realized my skills were finally at a point where I might be able to put together a long term plan for video content. Then something unexpected happened to my plan. I was let go from Cryptozoic. Not for my own performance but the industry wasn't doing very well and they had to cut down on marketing expenses. It was unfortunate but behind me, I had a handful of spec pieces from Adventure Time, Rick and Morty and DC Comics. Now was as good of a time as any to start my own freelance business.
That pretty much brings me to where I am today. I left Cryptozoic in April of 2019 and since then have reached out to a handful of local businesses to create video content. As of late, I have worked on a handful of Kickstarter video, corporate commercials and fitness content as I build a name for myself under my own brand instead of doing everything for a company like Cryptozoic. It is a very different world running my own business but it's teaching me not only the skills as a motion designer but as a director, editor and producer of film, photography and motion design. I know that within my little niche/community of friends, people appreciate my film and video work so now begins my journey of trying to get my name into the public eye and show the world what I am capable of.
Great, so let's dig a little deeper into the story – has it been an easy path overall and if not, what were the challenges you've had to overcome?
There has definitely been some speedbumps but no one's road has ever been smooth. I think perhaps the biggest roadblock I've encountered was/is my self-confidence pertaining to my health and fitness. Having played too many video games in high school, I didn't have the healthiest of lifestyles. As such, my weight was a big problem and at my heaviest I was 250 lbs at 5'7″. After moving to California, I decided to make a change and picked up calorie counting and restrictive eating. Cutting down to 137, I dealt with some intense depression and eating disorders but after discovering weight-training, I was able to balance out and find a program that has made me more happy and consistent with my health. It's still a struggle on occasion but I have learned that performance goals pertaining to powerlifting keeps me happy right now. I've competed before and made a 975 lb total but I'm looking to make 2020 my year and finally break that plateau of a 1000 lb total.
Alright – so let's talk business. Tell us about Need Media – what should we know?
My work in order of skill level starts with motion design, video and then photo. As a motion designer, people appreciate when I take their logos, text, and titles on screen and animate them with voice over, music and sound effects. For film and cinematography, I make an effort to integrate the cinematography that you might see in video games so my shooting style tends to be very dynamic and emphasizes camera movements to really make a viewer feel involved. And as far as photography, my background coming from video games once again, I try to make my shots feel like the viewer is looking at an imaginary and interactive world with bright colors and lights.
Outside of my viewpoint of the world as a video game, I try to incorporate my background in economics to better understand WHY people make decisions. Before starting any creative project, I ask my client who their target demographic is, what their inspiration is and what is the message and tone they want the viewer to feel. With that, try to incorporate a call-to-action with the content I create for people to feel inspired, educated or entertained in a way that is not simply flashy visuals put to some music. I believe context is important and economics plays into that because valuable video content comes down to understanding why people will engage with a video, photo or motion design piece.
Is there a characteristic or quality that you feel is essential to success?
I had to ask a few friends to help me with this and a common theme I heard was that I'm disciplined, self-aware and stubborn.
I heard disciplined because my roommate described my habits as very goal-oriented. Basically, whenever I set my mind to a specific goal, I commit fully to it until the goal is realized. This pertains to my creative work and my health and fitness. Her best example was my adherence to my diet and training routine, where I eat pretty much the same chicken, broccoli and rice every day and allocate a lot of my free time to my powerlifting goals.
My sister described me as self-aware in the sense that I always try to be reflective on what I've accomplished or my current habits and how I can improve upon that. I feel that is an expression of my economic mind of emphasizing incremental growth over a long period.
My friend Lindsey described me as stubborn because I tend to power through uncomfortable or painful situations regardless of how I feel. This includes late-night projects, training on low calories, forcing visual effects and camera ideas to work after numerous rounds of trial and error. Essentially, she said I don't give up easily.
Contact Info:
Website: www.jonjagsnee.com
Email: jags.nee@gmail.com
Instagram: @jonjagsnee
Twitter: @jagsywagsy
Image Credit:
Photo Credit goes to Lindsey Freeman (@lindseyfreewoman), Marcos Payan (@marcos_payan) and Audri Henderson (@audannson)
Suggest a story: VoyageLA is built on recommendations from the community; it's how we uncover hidden gems, so if you or someone you know deserves recognition please let us know here.