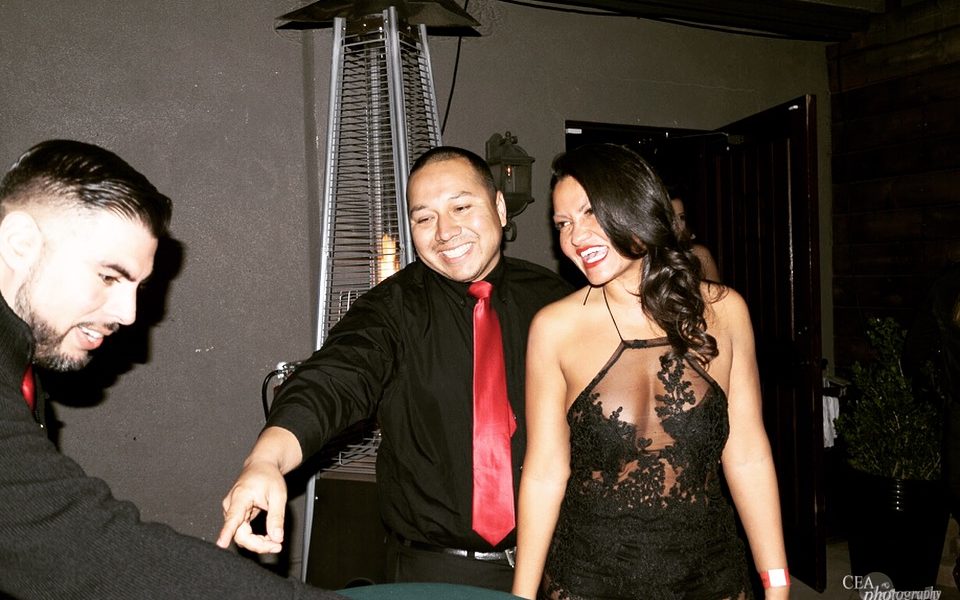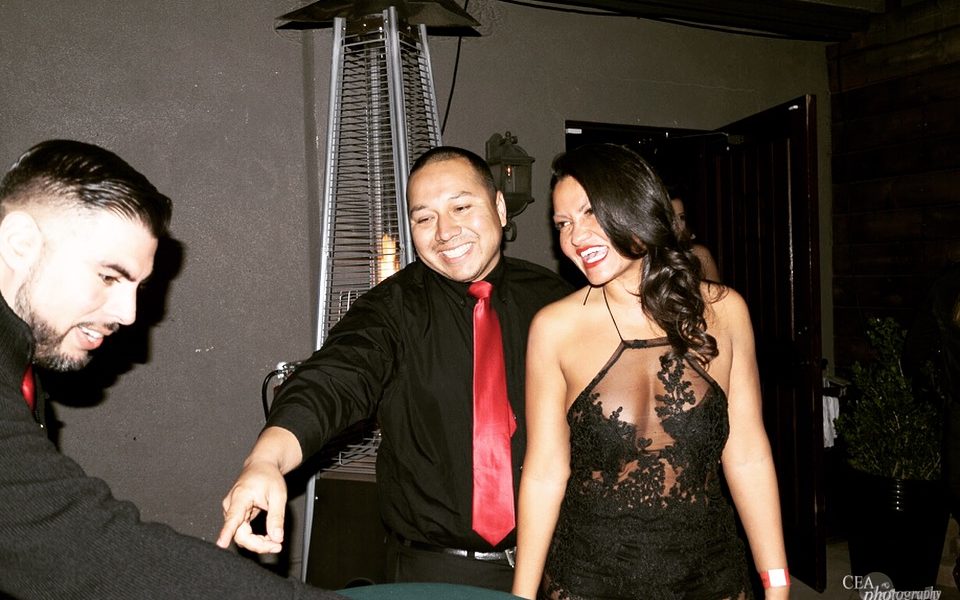 Today we'd like to introduce you to Johnny Nunez.
Johnny, please share your story with us. How did you get to where you are today?
I always loved everything about gambling. The possibility of winning big or losing it all is a rush itself. Since I was in high school, I always betted on anything from Craps during homeroom or sports betting amongst friends. Life is a gamble, we wake up and don't know what's going to happen. We take chances for the better and sometimes fall short from chance. In 2006 ,my son was born, I was 20 years old and I knew I had to provide for my family but at the time I wasn't in great financial stability to gamble in real life or even old enough even if I wanted too. So I went on Craigslist and found an ad for a casino rental company. I called the guy, he was real cool and told me about the company and how it works. It was fun from the start and I made great money. Fast forward to 8 years later, I was still with the company and learned how to deal every casino game. I would use the money I made on the weekend dealing house parties for entertainment purposes only and save it. I also got my two best friends to join the company I worked for. We would carpool to parties and give great service but after a while we would joke about how cool it would be to own our own company. So in the summer of 2016, we asked ourselves, can we do this? Can we partner together the 3 of us and create a casino rental company? The answer was yes! We are young guys, funny with great sense of humor and the life of every party we hosted. So, we came up with a business plan like any other business and slowly but surely, we came up with Hollywood Casino Nights. We even have a slogan "sin city in your city" we wanted to stand out from other companies. We worked with several companies in the past but none of them do what we do, create memories! We love what we do, passionate guys who work on converting host events/parties to Vegas style atmosphere and leaving memories that will last a lifetime. We launched in January and market ourselves by word of mouth and free ad companies via social media. The response came rapidly, within days we had a full schedule of parties, clients wanted our service. Our tables are beautiful, our dealers are entertaining, our prices are the best. We share ideas and suggestion with clients to make them feel comfortable using our service. It took us 10 years of hard work, strive and build a company that we can take great pride in and one day expand to a greater horizon.
Overall, has it been relatively smooth? If not, what were some of the struggles along the way?
The road has not been too bad. I want to say that the highest obstacle was storage and finding equipment for a low cost. We took weeks and long hours searching Craigslist, offer up, let go and googled everything to see if we can find tables at a low cost. We bought tables that were in awful condition and turned those broke down tables to a gem.
Please tell us about Hollywood Casino Nights.
At Hollywood Casino Nights, we convert your next event/party into a Vegas, Great Gatsby atmosphere. We provide casino gaming tables for entertaining rental purpose. So, let me let you vision our service.
Say you're having a dirty 30 birthday party and you want it to be a casino theme. We bring the tables you asked for example: Blackjack and roulette table which are our most popular tables. So we bring the tables to your event/party 1 hour before we are scheduled to deal. We use the space the client provides for us to set up our casino tables. We give funny money to the client to pass out to guest. Since we are only an entertainment company not a real casino, no one plays with for real money, so how do we spice it up? We ask the client to have a prize at the end, something small like 3 gift cards and at the conclusion of our service which roughly around 3-4 hours, based on client needs, we do either one of two, we redeem the chips, players won all night for raffle tickets or top 3 most chips by a player, wins the prize. This way the guest stay all night and enjoy casino gaming without spending a dime. If your guests are new to casino gaming, no worries our dealers will teach them the rules of every game in minutes.
What makes us the most proud about our company is the smiles we leave on our guests faces. How some guests that are afraid to gamble in real life can feel like a high roller for one night. The memories we leave in for our guest will last forever.
We are young gentlemen that love life and are passionate about our company. We truly believe what sets us apart from others is the professionalism that our clients get from us the moment they email or call us. How comfortable they are and how much trust we gain from each other. We are not out there trying to take people's hard earn money and charge them a leg and a foot to host a party. We know it cost a lot to have a party so we work together in order to give them the tables they might need at the price they can afford. Quality and quantity in equipment but mosy important is professionalism.
If you had to go back in time and start over, would you have done anything differently?
Great question, so far maybe started the company sooner and not have been afraid of failure. My whole life I wanted to start the company but was too afraid of failing all alone but I am a strong believer in timing and believe everything is placed in front of us at the right time.
Contact Info:
Address: Southern California, near USC
Website: www.hollywoodcasinonights.com
Phone: 2139737790
Email: hollywoodcasinonights@gmail.com
Instagram: Hollywoodcasinonights
Facebook: Hcnsetofkings
Twitter: Setofkingshcn