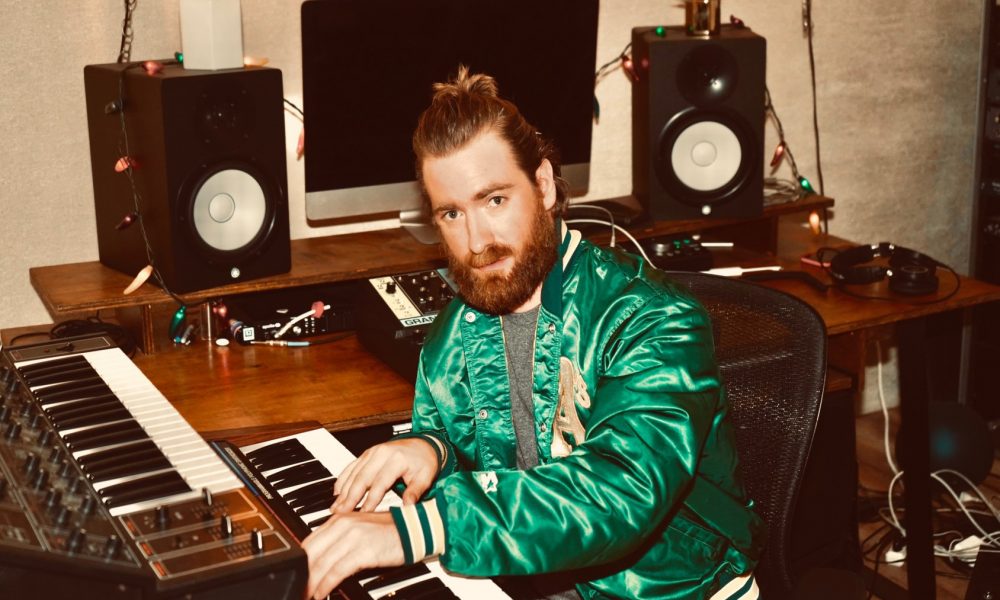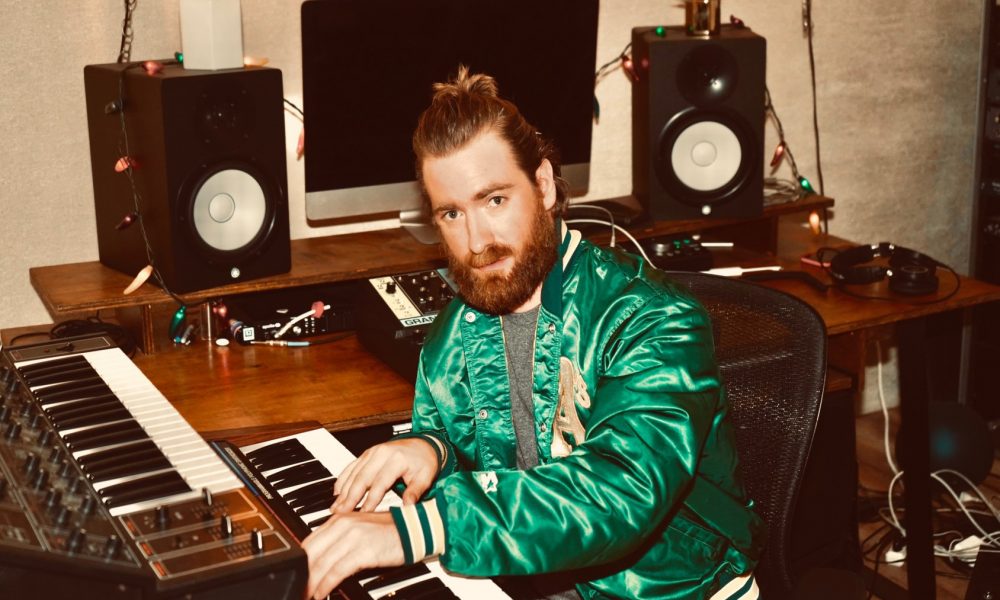 Today we'd like to introduce you to John Schmidt.
John, can you briefly walk us through your story – how you started and how you got to where you are today.
My journey began at age 11 when a teacher at my sister's school showed me music he had written for Off-Broadway show. I couldn't believe it. I thought music was a magical thing that just appeared, like trees or sunlight. It never occurred to me that there were real people that made it. It definitely never occurred to me that someone I knew could make it. And it seemed impossible that I could make it. But if he could make it, why couldn't I? I'll never forget the first time I had that thought. That little idea would come to define my career. I wrote music constantly from that point on but never thought my writing had anything to do with my career. I come from a family of doctors that befriended families of lawyers. I didn't realize you could be anything else. I was bad at science, so assumed I would become a lawyer. I entered the College of the Holy Cross as a pre-law political science major. Things seemed to be on track.
My perceived ideas about my life and career began going off the rails when I interned at a Manhattan law firm during my sophomore summer. It was awful, and definitely not for me. That same summer, I saw a favorite artist perform at Summer Stage in Central Park. I snuck into his after party and talked to him. He seemed like a normal guy. Then I found myself asking a familiar question years later: "If he can do it, why can't I?" The next day, I decided I would drop pre-law and find a way to enter the music industry. From this point on, I knew I wanted to pursue music as a career, I just had to figure out how to do it. The following summer I interned at a then new company called mtheory, which now boasts a client list that includes Flume, Galantis, and Major Lazer, and is widely regarded as one of the most innovative companies in the business. My amazing experience at mtheory assured me that I was on the right track. The following year, I applied to the Berklee College of Music and was accepted as both a vocalist and a guitarist.
At Berklee, I soon learned that the people most responsible for making great songs are producers, so I joined the Music Production and Engineering major to learn as much as I could. I knew my odds of success were pretty low, so I worked like a madman when I was at school. When I wasn't in class, I was in the studios. When I wasn't in the studios, I was at home learning more about engineering and producing, and writing my own music. I was learning as much as I possibly could as fast as I could, and it paid off. After my first year, I became an intern at Cybersound, one of Boston's premier studios. After my second year, I was hired as a staff engineer at Serenity East, the now defunct counterpart of the prestigious Serenity West Studios in LA. This was my first accomplishment in music: Most graduates of MP&E don't land jobs as staff engineers at all; I landed one in less than two years. This achievement would be the foundation of my future success.
My first opportunity to break into the music industry came while working as a staff engineer at Serenity East. My first opportunity came when my boss called me frantically, asking me to return to the studio after a 10-hour day. As soon as I got back, I heard a knock on the door. I was quickly brushed aside by one of the largest men I had ever seen and passed by a crowd of about 30 people. The last person looked familiar, and then I realized why – it was Justin Bieber. That night, they cut the vocals for Recovery on his album Journals. That was the first time I saw real professionals work, and it changed everything. Justin's engineer, Josh Gudwin, is one of the best in the world. That night, he let me sit in while he refined the vocals they had tracked that day. It was the most I had ever learned in four hours. After the session, he sent me an e-mail inviting me to hang out if I was ever in LA. This was my first break. Later that same summer, songwriter Martin Johnson came in to work with Timeflies. Martin was the lead singer of the band Boys Like Girls and has written multiple platinum songs. He requested an expensive microphone that the studio didn't have, and I told him I knew where to get it. I rode my bike across town and rented the microphone with my own money. After a great session, he told me to get in touch if I was ever in LA. This was my second break. By the end of that summer, I had two big contacts in LA. I just needed an excuse to get out there.
At the end of August, I flew out to LA with a close friend of mine, Mike Malchicoff, to "help him move". We were at a car dealership haggling with a car salesman when Martin called me and invited me to Westlake Studios, where Michael Jackson recorded Thriller (the lyrics to Billie Jean are framed on a napkin in the studio). It so happened that I was meeting Josh Gudwin at the famous Henson Studios earlier on the same day. I said no problem. After a great hang with Josh, I met Martin at Westlake. On the outside, it's a non-descript brick building. I hit the buzzer with low expectations, only to walk into one of the most beautiful modern spaces I have ever seen. An assistant took me back to Studio D, passing Michael Jackson's sequined gloves in a display case along the way, and reintroduced me to Martin. Martin whisked me away into another studio where I met what I thought was the ideal of a Los Angeles engineer – leather jacket, faded leather boots, badass hair.
It turns out this would later become my greatest mentor and one of my best friends, Kyle Moorman. Martin asked me to tune a vocal with software I had never seen before, and that he'd be back in a few minutes. I was left alone in one of the greatest studios in the world, by the most successful songwriter I had ever met and the most impressive engineer I had ever seen, to tune a vocal with software I had never used before. I don't remember what happened next. I honestly think I blacked out. A few minutes later, Martin and Kyle returned and asked to review the vocal. I thought I had ruined it, and that I had just ruined my life. After a few seconds that felt like millennia, Martin said, "Cool!" and proceeded to talk about burritos with Kyle for the next few minutes. Then he said, "See you tomorrow!" and left the room. I kept coming back, and he kept saying "see you tomorrow". By the beginning of September, I had accidentally moved to LA. I dropped out of Berklee, my mother and sister graciously moved me out of my Boston apartment, and I began working as Martin's assistant. I had landed my first job in LA.
From that point on, it was years of working harder than I had ever worked before. Martin and I parted ways after 1.5 years. Kyle then got me a job working for Bleeding Fingers, Hans Zimmer's custom TV music company. This is where I really learned to be a producer. BF would request a custom cue of the highest quality of any genre and demand that it be made immediately. I would write a cue, and Kyle would review it with me, helping me learn how to make world-class productions one TV cue at a time. I made very little money and worked myself into exhaustion. It was extremely difficult, and very discouraging at times. But I was getting better everyday. After a few years, I had written music for more than ten major networks, including Comedy Central, MTV HBO and VH1.
After working for Bleeding Fingers for a number of years, I started a sound design business with Vicente Espi, an excellent producer from South Africa. It turns out that sound design is hard work, especially if you don't like videogames much. Soon after this, I was introduced to my current boss, Bonnie Mckee. With ten #1 songs, Bonnie is one of the best in the business, and working with her has taught me what it means to work at the highest level. We're working on her new EP now, and I'm working feverishly on an EP that I believe will be one of the best releases of the year. It hasn't been easy, but if it had been, it wouldn't have been fun.
Great, so let's dig a little deeper into the story – has it been an easy path overall and if not, what were the challenges you've had to overcome?
No. You don't make money until you're one of the best. Being one of the best takes years of practice, and the practice is grueling. Further, years of practice requires years of practice opportunities, which aren't always easy to find. Lastly, assuming you have opportunities to practice, and that you're working hard enough to take advantage of those opportunities year over year, you still need income to support yourself. Sometimes, when you're backed into a corner, you may have to swallow your pride and ask for help. It's very, very, very hard. I was poor for the duration of my 20s, while other friends were buying homes or living it up.
It is just as hard as everyone says it is. The real question is "why am I doing this?" If the answer is anything less than "this is what I was put on Earth to do", it's unlikely you'll succeed. Working hard enough to succeed as a music producer doesn't make sense. It's too hard. Your drive can't make sense either. It has to be partially irrational.
Please tell us about JS3.
I'm an engineer and producer that specializes in filling holes in the creative process. If you need your production to get to the next level, I can do that. If you need help with the writing, I can do that. If you need the vocals to sound better, I can do that. I fill whatever hole needs filling to create music that can make a difference.
Do you look back particularly fondly on any memories from childhood?
Sledding at night, and building a huge pillow fort afterwards with my best friends!
Pricing:
Engineering: $75/hr
Production: $5,000/production
Mixing: $1,500/mix
Contact Info:
Address: 11745 Ventura Blvd
Studio City, CA
Phone: 908-334-9933
Email: john.schmidt.third@gmail.com
Image Credit:
Bonnie McKee
Suggest a story: VoyageLA is built on recommendations from the community; it's how we uncover hidden gems, so if you or someone you know deserves recognition please let us know here.