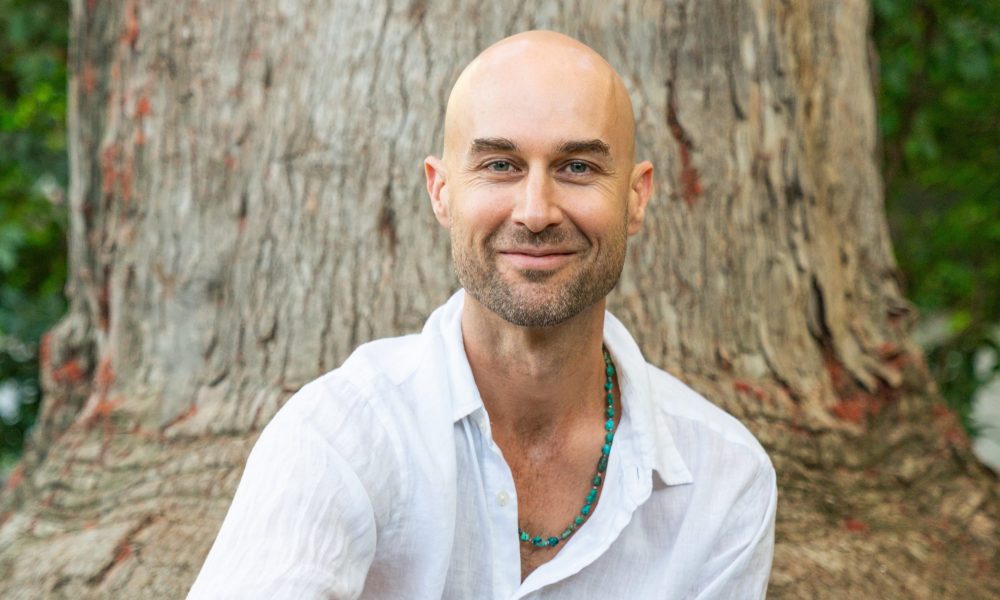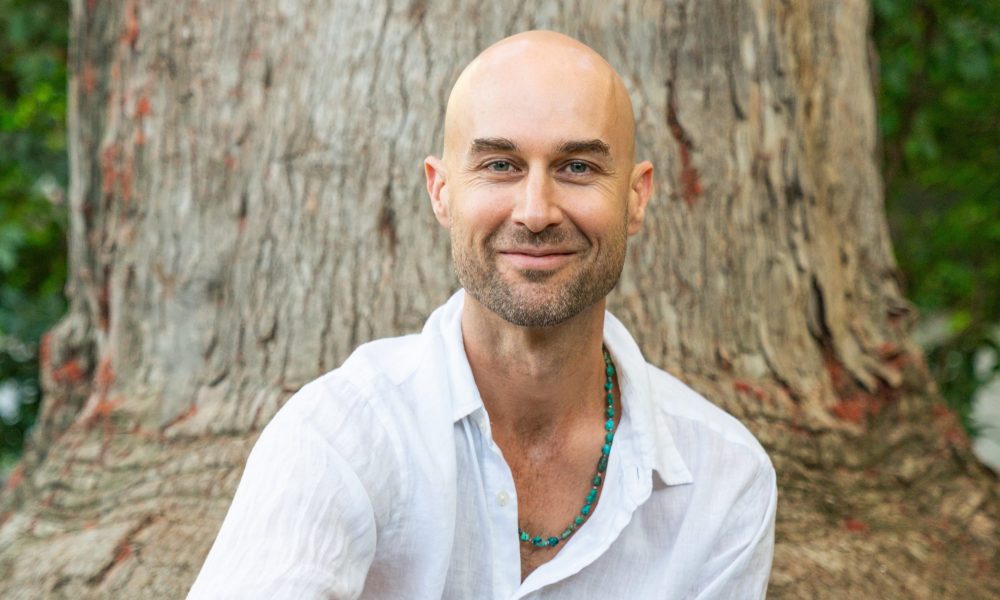 Today we'd like to introduce you to John Patterson.
So, before we jump into specific questions about the business, why don't you give us some details about you and your story.
A friend whom I really looked to with admiration, told me he thought that I would be good at Craniosacral Therapy. I had never heard of it. I tried it and loved it.
I began training immediately. My background had been in yoga and meditation, and I really liked the common theme they shared unfolding tension into stillness and silence. It's funny, because even though I had never heard of Craniosacral, I did come across Hugh Milne's book, called the Heart of Listening (Hugh Milne is a teacher of Craniosacral). I never opened it up, but I realized later that I was being called to this work earlier than I came to it. I even took a three year Feldenkrais Method training when I was about twenty-six years old, but dropped out after a year, because of finances, and I think I just had not had enough undesirable jobs at that point to really value it as a career.
Cut to years later when Craniosacral came around again, I was ready. From then on, it has been a process of learning the craft. I am grateful to this work and my clients, because I get to share something that is helpful and at the same time it helps me learn about myself, too.
Great, so let's dig a little deeper into the story – has it been an easy path overall and if not, what were the challenges you've had to overcome?
We live in a world where we are more and more desensitizing ourselves. Growing up, I remember feeling that I was too sensitive and indeed was often told that. In the line of work I do now, it's helpful to be sensitive, and encouraged.
Learning a modality where you are asked by the session itself to relate from a neutral place, where you are not projecting your own story, is an inside job that comes with practice. I am looking to refine my felt sense and how I am being with the person that I am working with.
I feel very lucky to have found this modality, because as I work on myself, the more I can help my clients and they, in turn, help me and inspire me to see myself. It's like that Rumi quote, where he says that he will meet you out in the field beyond right or wrongdoing and there you will feel so full that calling each other 'other' would not even make sense. I love making a connection, so this makes so much sense to me and really calls me to do this work.
Getting back to your question, it dawns on me that really, the challenges or obstacles of  learning to get out of my own way is really what I am talking about and that is really what opens me into seeing and hearing the person I am being with. Isn't that what we really want when we get on the table, to have someone be with us in a way that we really feel seen and heard?
I am so glad you asked this question because it actually helped clarify for myself how and why I do this work!
Please tell us about Craniosacral Clarity.
Craniosacral Therapy is actually a whole body therapy, not just the head and sacrum as implied by the name. It is a hands-on modality that helps the central nervous system de-stress, balance and tunes the craniosacral system – the membranes and cerebrospinal fluid that surround and protect the brain and spinal cord.
On the surface, we could say that Craniosacral Therapy helps with anxiety, PTSD, TMJ syndrome, chronic headaches and neck and back pain, sciatica, etc., but for me, I think more than anything it helps you resonate with your vitality. Some practitioners are very good at anatomy. I study and learn it, but feel that my strength is helping people make connections to beliefs he/she took on and how those beliefs influenced his/her actions and decisions in life and how those beliefs are harbored in his/her body, so he/she can come to a sense of feeling at home in his/her body and in the world.
I have a teacher that explains what he does by saying, 'I help people remember what is important'. This influenced me greatly, because when I think about what is important, we all want to feel peace. This is our shared desire and what we wish could be our shared experience. We often forget this and so naturally, we all need a little help 'remembering' this. At least that is how I interpreted it.
A typical session will start with just simply sitting and talking, so the client can feel heard and seen for any issues presented. Once the table work starts, the client will have all the issues 'stirring' in his/her body, since they were just addressed, and the body feels relieved, simply by feeling listened to.
At this point, the body's intelligence feels complimented and will come to the forefront and if listened to, will guide most of the session. I may listen to it and follow, placing my hands where I feel I am guided by the body of the client, or sometimes I may just do a protocol of various handholds or techniques or a combination. It just depends on the session. When the session is over the client usually reports being very relaxed, or energized or having had an insight into his/her life. It's good medicine.
We all face intractable challenges in our lives and the more we can meet these with space to feel them, the healthier our lives will be. A relaxed body and balanced nervous system can help us meet these challenges with grace.
Do you look back particularly fondly on any memories from childhood?
My favorite memories were of being fearless. Climbing trees! I think I pretty much did that every day. I would go really, really high, much higher than I would as an adult!Looking back, I do not know how I did that.
Also, speeding down the hill on my big wheel, while my parents stood at the bottom watching me. I would go as fast as I could and at the last second put the brake on and peel out in front of them, to their horror and my glee. I could not stop laughing, so of course, I had to go do it again… and again. Boys will be boys!
My family went camping often, instead of more ritzy vacations, and it was so great to be outdoors and be together in nature. Years later we went to Hawaii, and I thought camping was actually more bonding, so it is a fond memory for me.
Contact Info:
Address: 13050 San Vicente Blvd. Suite 206 Los Angeles, CA 90049
Website: craniosacralclarity.com
Phone: 3232172483
Email: craniosacralclarity@gmail.com
Instagram: craniosacral_clarity

Image Credit:
Maureen Eggleton Photo
Getting in touch: VoyageLA is built on recommendations from the community; it's how we uncover hidden gems, so if you know someone who deserves recognition please let us know here.