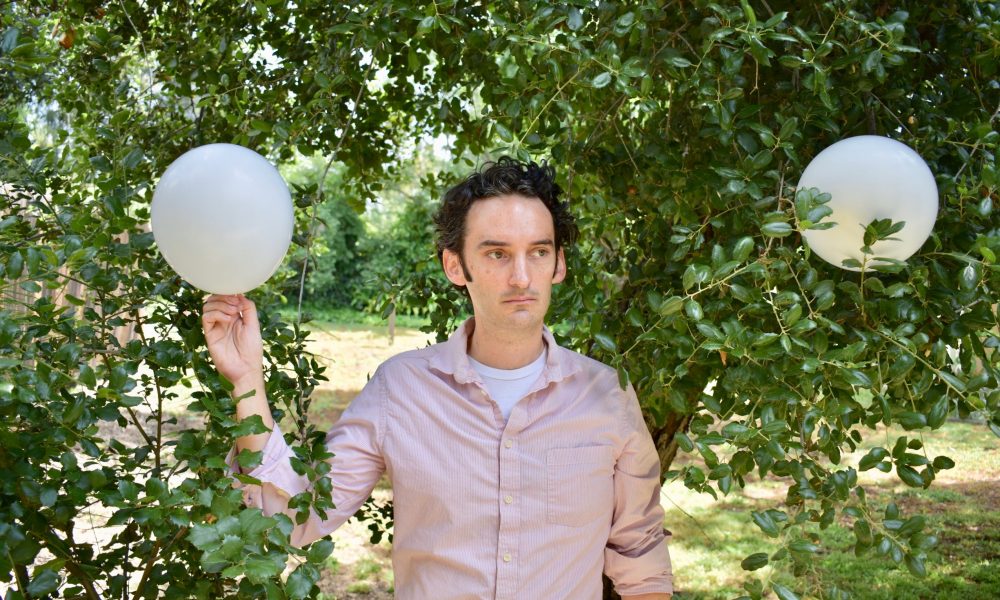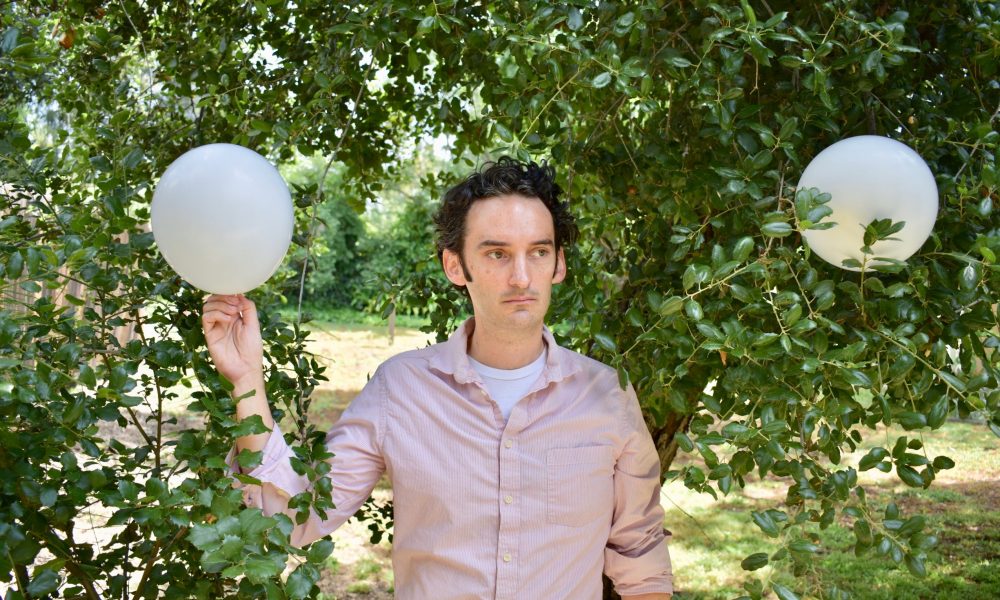 Today we'd like to introduce you to John Patrick Hogan.
Every artist has a unique story. Can you briefly walk us through yours?
My mom was going to be a nun, and my dad was going to be a priest. My mom was in a convent; she wore a habit; she was all in. But she liked to read, and The Rainbow by D.H. Lawrence pushed her over the edge. She had to experience things. My dad was in a seminary, spent a year speaking only Latin, and taught children in the Philippines for the better part of the sixties. Once he got back to America, his priesthood ambitions fell apart. But it was for the best. These two met up with each other, fell in love, and eventually my brother and I were born.
I'm from New Jersey. Most of my childhood was spent in a town called Lake Hiawatha, which didn't have a lake. There used to be a lake, but it got so polluted they had to drain it. The "Hiawatha" is from "The Song of Hiawatha" by Henry Wadsworth Longfellow. So, the town is named after a nonexistent lake, which was itself named after a fictional Native person. It's absurd, offensive, based entirely on flim-flam, and I love it. That's America to me. Los Angeles is very much the same. Los Angeles is just a hot, dry New Jersey.
Artistically, I've always been obsessed with drawing. When I was maybe 4, my mom would give me computer paper from her job, -reams of green and white lined paper with perforated holes along the side, and I would sit on the floor and draw knockoff Garfield characters for hours. My mother had a master's degree in theater, and I grew up watching my parents rehearse plays in churches and local theaters while I'd be drawing these cartoons. I got the sense that creating things, performing, and playing different roles was just a part of life, like playing baseball.
Thanks to a supportive family, including a cool New York aunt who would take me to art shows and introduce me to painters and illustrators, I internalized the insane notion that I could be an artist. I got a BFA from the Maryland Institute College of Art, then moved to Brooklyn. I worked at an art gallery and learned a lot, but getting my own work shown anywhere seemed impossible. I liked music, and I realized if I had a band, we could at least perform at clubs. So, bands became my art for a while. First, there was The Tokeleys, named after famed antique smuggler Jonathan Tokeley-Parry. The Tokeleys wrote songs about mummification and the collapse of civilizations. The next project was an electro-punk band called Ponce de Leon, whose songs were largely written from the perspective of the eponymous conquistador. It was damaged party music with a post-colonial thesis.
Shortly thereafter, I moved to L.A. to get my MFA at CalArts. I remember the first year I lived in L.A.; Ponce de Leon played a Sundown Salon at Fritz Haeg's house in Eagle Rock, which was this geodesic dome built into a hillside. It was pouring rain, and we got a bunch of friends to sing backup. We performed in front of this curving interior concrete wall that had rainwater pouring into a gutter around the perimeter of the floor. It was just magical, and I felt like a world of possibilities opened up. Since then, I've been living in L.A., working with alternative venues, drawing, performing, making music, writing, and doing all the everyday hustles that artists do.
Please tell us about your art.
The primary manifestations of my art have been drawing, music, and performance. The drawings are grounded in the language of cartoons and illustration, but from there they kind of explode into psychological phantasmagoria. There will be moments of intensely detailed cross-hatching and intricate line, and then blunt sections of crayon scribbles. As with most things I enjoy, there's a dance between virtuosity and tomfoolery.
My performances seem to usually be about confronting what it means to be an American White Man, with all the privilege, complicity, and baggage associated with that. And somehow making that… fun?
These performances take shape as lectures, spoken word, one-man shows, low-budget plays, interactive theater, and good old uncomfortable performance art. I really enjoy performing live, trying to read the audience's response, and seeing if I can build something with their joy or hostility or bewilderment. It's something I developed playing with bands over the years.
I also like to get people involved. Democratize it when possible, within a structured framework. I once did a performance at Automata called "Song of Yourselves" which was essentially a one-man show involving poetry, folk/noise music, and performance pieces. A few times throughout the show, I'd have contextually appropriate karaoke. Audience members were given a very limited list of song selections to sing at the start of the show, then at some point, let's say after I had been wearing a Clint Eastwood mask and reciting his speech from the 2012 Republican National Convention, I'd switch gears, pick up a little scrap of paper and say "Let's have Sarah come up here." Then Sarah would havedto sing "Everybody Wants To Rule The World."
Another performance, entitled "Fright Privilege," took place on Halloween. The concept was that it was an Open (Haunted) House, where you were being taken through this environment of gentrification nightmares by a real estate agent. Instead of sticking your hand in a bowl of fake eyeballs, you got yelled at by an ear of Genetically Modified Corn, or you encountered The Ghost of the American Dream (which was just a wooden cutout of a ghost with a suburban house and a car for a face). Over the course of the performance, someone on the tour group disappeared, only to re-emerge later as The Ghost of the White Demographic Majority, wearing a sheet and a giant, pointed mask. This was in 2015. It was more humorous than scary, but it tapped into some of the evil that would later consume us all.
I've had people tell me it took them a good long while during a performance before they were confident I had any control over what I was doing. I actually like that. Like when you're sixteen, and you're watching your friends' band play. "Are they going to make it through this song?" I like to expand things to the brink of my ability to pull them off, and then hopefully make it by the skin of my teeth.
As an artist, how do you define success and what quality or characteristic do you feel is essential to success as an artist?
Success, to me, is when something I make stands on its own and upwards of ten people indicate they appreciate it for its own sake. That's an achievement!
As far as art practice goes, I believe you absolutely must enjoy what you're doing. At the baseline, producing art needs to be its own reward, and everything else is a bonus. It's too difficult to pursue an art practice that isn't personally fulfilling because moments of external validation are few and far between. If you're going to do something you don't enjoy, you should do it for money, and art is not a good way to make money. You have to love making art in spite of all the ways it will screw up your life.
I work at an art school, and a graduating student once asked me if I had any advice. All I had to say was, "Try and make at least one thing a year." That doesn't sound like a lot, but it is. You've just gotta keep a toe in there. Remaining a part of the creative community in any capacity is a beautiful thing. There are a lot of ways people get discouraged from pursuing art so it can be difficult to keep up with it, but to me, it's very rewarding. Just getting out there and doing weird things with your friends and meeting new weirdos in the process, you just feel like "I Am Doing Something Interesting." What's better than that?
How or where can people see your work? How can people support your work?
I show intermittently in different alternative venues around Los Angeles. The easiest thing to do is visit my website, johnhoganstudio.com, I use the blog to announce shows I'm in, and there are images, videos, illustrations, and writing all cataloged there. I'm planning on releasing some music and audio pieces soon, and will make the announcement, with all the links and info, on my website.
Other than that, people can support my work by following me on Instagram at @johnhoganstudio, purchasing, rating and reviewing albums by The Tokeleys or Ponce De Leon on iTunes and Amazon, following The Tokeleys and Ponce De Leon on Spotify, and following me on Vimeo (vimeo.com/thejohnhogan) and Soundcloud (soundcloud.com/thejohnhogan).
Contact Info:
Image Credit:
John w/ balloons in tree by Christina Ondrus.
John in blonde wig by David Reich.
Getting in touch: VoyageLA is built on recommendations from the community; it's how we uncover hidden gems, so if you know someone who deserves recognition, please let us know here.