Today we'd like to introduce you to John McGrail.
John, let's start with your story. We'd love to hear how you got started and how the journey has been so far.
I have had the good fortune to have experienced several successful careers, from being a military and commercial pilot, to a several years stint in film and television–various positions–and then on to working as a senior executive for a multimedia development company serving a Fortune 100 clientele. When our profitable, boutique company was purchased by a "dot-com" looking to acquire our client portfolio–and just before the dot-com implosion in 2001-2001– things began to go south pretty quickly. When the bottom fell out of the dot-com craze, the senior management team of our former company was the first to go and I was one of the executives who were laid off.
So overnight, I went from a comfortable six-figure salary plus bonuses to unemployed; a watershed moment.
Instead of just dusting off my resume and pursuing another executive position in media or returning to film and TV, I decided to take some time to really decompress and do some soul-searching. I soon realized that in all the positions I had ever held, the one common denominator was that I always ended up in a teaching, coaching or mentoring role. I also realized that those activities were always the most rewarding. So, I began to explore the various ways that I might serve in that capacity professionally– from pursuing a PhD in psychology, to divinity school, naturopathic medicine, school teaching, etc.
The result of that exploration led me to clinical hypnotherapy for reasons both emotional and logical. The initial certification training would take only a year and a career in hypnotherapy would also allow me to explore my lifelong interest in hypnosis and the mind-body connection while being of service, helping people profoundly change their lives. It would also allow me to get back to work in the shortest amount of time. (I had financial responsibilities and couldn't just check out of being productive.)
I was certified as a clinical hypnotherapist 15 years ago, opened a private practice and formed my company, A Better You in 2007, while earning my PhD, also in hypnotherapy. My doctoral work led my developing "Synthesis," a process which integrates a variety of natural and powerful tools, techniques, methods and traditions (both old and new) to create personal change, growth and transformation both quickly and profoundly. My book, "The Synthesis Effect," (Career Press) was published in 2012 and has enjoyed enthusiastic response from readers worldwide.
In 2013, my wife, Lynne Anne earned both her master's degree in Spiritual Psychology and a certification as a professional life coach. She joined A Better You shortly thereafter and we now work both independently in our individual practices and also as a team with individual clients, couples seeking relationship coaching, and groups through joint workshops and seminars. Rule #1 for A Better You is simple: Life is Supposed to be Fun! We take that rule very seriously and we take great joy in helping our clients and students find their "fun," whatever that may mean for them.
Great, so let's dig a little deeper into the story – has it been an easy path overall and if not, what were the challenges you've had to overcome?
For the most part, it has been a smooth road, but like in any business there have been and are ups and downs. The joy of the work is working with our clients and students; in fact, it's not work, it is truly a joy. (I often tell people that I haven't worked in 15 years.)
And… it's a business and like any business, there is a lot other stuff that must be attended to. Clients don't just appear when you hang up your shingle, you have to find them. So, there is advertising, publicity and marketing to be done. There is also administration, bookkeeping and accounting with all the myriad details that require attention and effort.
Of course, to survive and thrive one has to prove oneself, establish and maintain a reputation in a rapidly growing and more crowded profession. So, while I don't believe that we compete with one another, that the clients who are supposed to find us do, there is always a challenge of staying current with new developments and maintaining visibility in the marketplace. So yes, there have been and there are some struggles from time to time, but I wouldn't trade what I do for anything. I wake up every morning eager to get the day going and do what I do.
A Better You – what should we know? What do you guys do best? What sets you apart from the competition?
Every one of us at some time or another will want to change something about our lives to feel better about ourselves and how we are living.
It may be escaping an unwanted or unhealthy habit or overcoming a bothersome behavioral or emotional pattern. It might be conquering a limiting belief–"I'm not good enough, smart enough, sexy enough or deserving of what I want." It may be transcending a crippling fear or phobia, chronic stress and or anxiety, relationship issues, low self-confidence or self-esteem. Or it may simply be wanting to improve one's performance in some area– work or school or play, to reach a goal that has been elusive.
Regardless of what the desired change is, it's hard–sometimes really hard– to achieve on one's own. The human mind has evolved in such a way that we are innately resistant to change, even positive, desired change, and we will cling to our familiar reality with tenacity, even when it hurts. This condition is called homeostasis, and we all experience it at some level or another, feeling stuck and sometimes hopeless.
A Better You is all about just that, creating the better you, you wish to be. We help our clients and students tap into their often-hidden personal power and overcome homeostasis, and then create and maintain their desired change, whatever it may be. Along the way we help them learn to nurture, balance and integrate their physical, emotional and spiritual energies; we furnish them the tools and techniques to create and live the life of their dreams rather than the one they thought they were stuck with.
Today I work with private clients from age 7 to 85, and corporate clients as well–both here and abroad–through individual sessions, workshop/seminars and speaking engagements. My wife and partner, coach Lynne-Anne and I each have our own clients, but also work together with individuals, couples and groups. I also have the great privilege and pleasure of frequent invitations to serve as a guest expert in self-help and personal development in both print and broadcast media. I really enjoy the opportunity to introduce and instill the potential for creating change and empowerment in one's life to mass audiences.
If I've become known for any one thing or specialty it would be "Synthesis," my exclusive process consisting of techniques, methods, models and traditions; some (like hypnosis and meditation) as old as human civilization, and some the result of cutting-edge, modern scientific discoveries concerning the human condition. We have both developed and are very proud of a reputation for getting our clients results, both quickly and profoundly. I have also become known for my work with relieving chronic stress and anxiety, (among the most prevalent issues I deal with both in children and adults) which seems to respond especially well to the Synthesis process.
What we are most proud of as a company is our track record of success–happy clients and students. The overwhelming majority of the people we work with not only do well themselves–and quickly–they refer us to their friends, families and colleagues.
At the risk of sounding immodest, if I had to pick one thing that sets us apart in our field it would be our ability to successfully combine the art and science of what we do–learned through many years of study and experience– with exceptional integrity, professionalism and compassion. We truly take our clients' success to heart, and from what they tell us and write about us, it shows.
What has been the proudest moment of your career so far?
Without a doubt, the proudest moment of my career thus far was seeing my book get published, and then so enthusiastically received by my readers. "The Synthesis Effect" and the Synthesis process reflects more than 30 years of study, research, and experience gained through a lot of hard work and the process of living my life–both the ups and the downs. I wanted to write a book that would stand apart in the self-help genre. I wanted it to create understanding, present a set of models and tools and a way to use them that would make the idea of changing one's life seem both practical and doable to the average person. And I wanted to do it in a way that would be friendly, casual, humorous and not preachy. That I seem to have succeeded in that desire is most gratifying.
A close second to that was watching my partner and wife emerge as a truly exceptional life coach. She has brought an infectious positive energy to our business and her clients adore her.
Contact Info:
Address: 2001 S. Barrington Avenue, Suite 308
Los Angeles, CA 90025
Phone: 310 235-3883 800 369-1516
Email: drjohnmcgrail@gmail.com lamcgrail96@gmail.com
Instagram: Drjohnmcgrail
Facebook: DrJohnmcgrail
Twitter: Drjohnmcgrail
Yelp: Drjohnmcgrail
Other: YouTube Drjohnmcgrail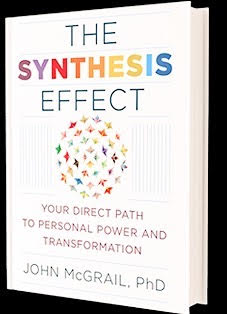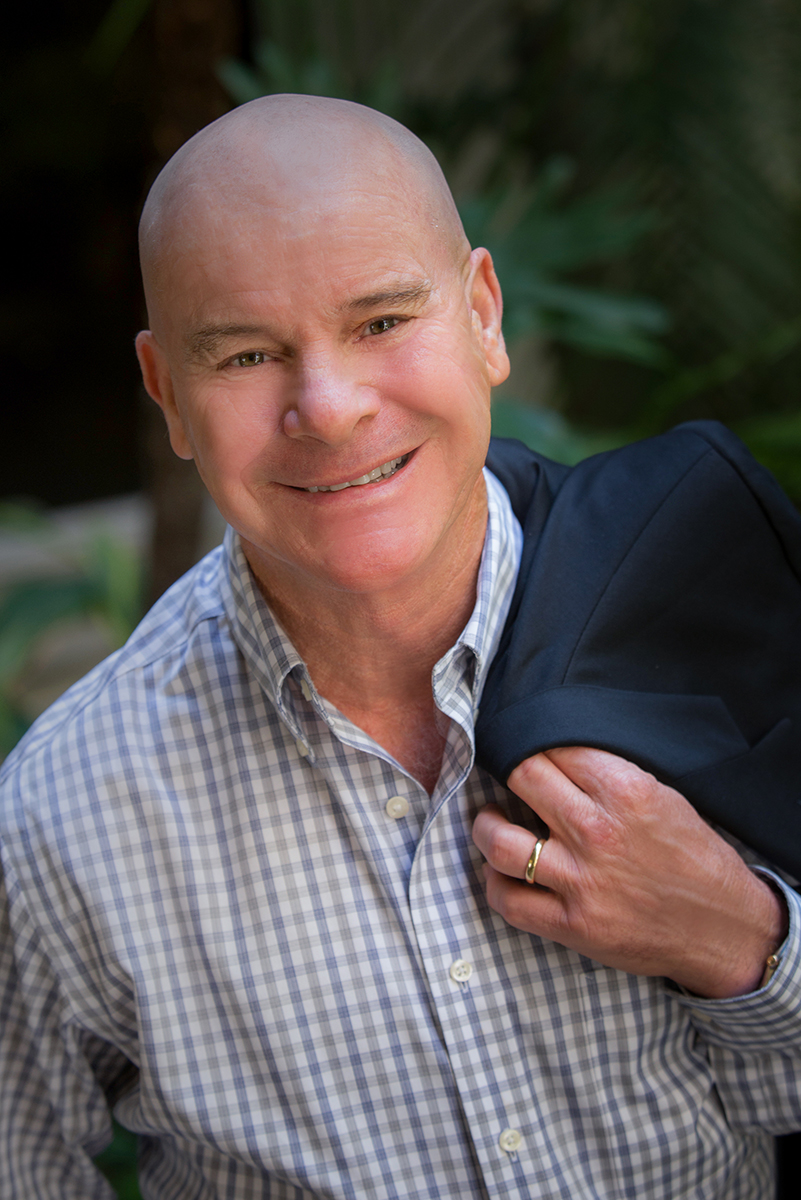 Getting in touch: VoyageLA is built on recommendations from the community; it's how we uncover hidden gems, so if you know someone who deserves recognition please let us know here.