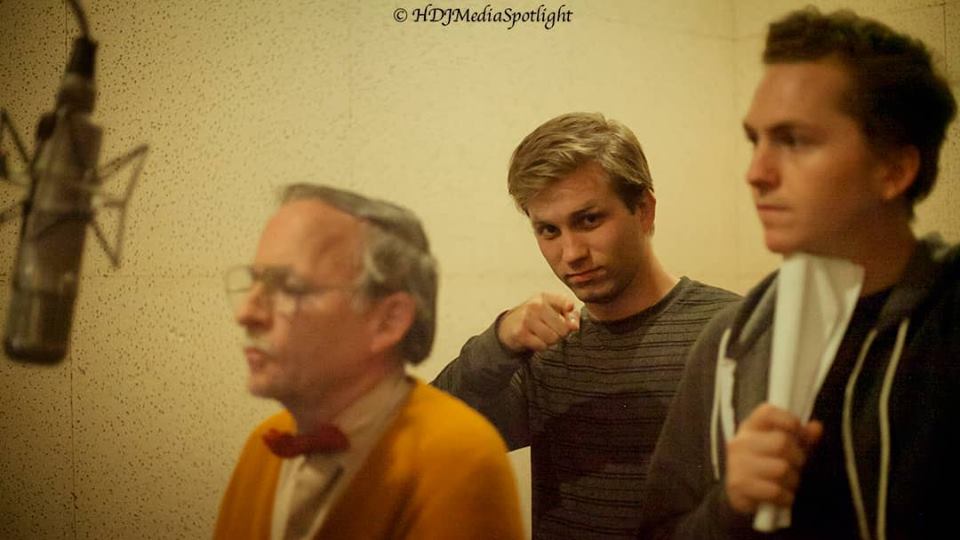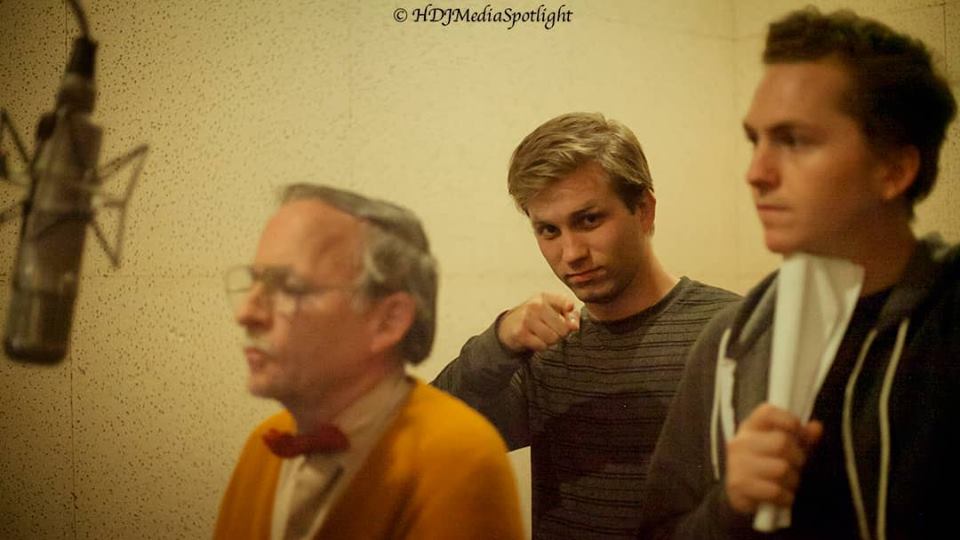 Today we'd like to introduce you to John McCabe.
So, before we jump into specific questions, why don't you give us some details about you and your story.
I've always had a love for storytelling. When I was a kid, I was a fanatic with Microsoft Paint and self-published as many comic books as I could. I probably wasted gallons of computer ink printing those comics. One year, my parents got me a camcorder for my birthday. I remember being so happy with that gift. Having the ability to make movies with your own camera is so thrilling for an aspiring filmmaker, especially when you're in the fourth grade. My enthusiasm lasted all the way through middle school. My hometown friends and I filmed many short films over the years. Then when I got to high school, I sort of lost interest in it, until I took a television production class my sophomore year. That class definitely re-ignited my enthusiasm for film, as well as writing, music, and art in general.
But I developed my passion for writing after high school. That was the time I began to take it seriously as a career. I'm not exactly sure what was driving me, but college was where I really got into the habit of sitting down every day to write. During my final semester, I interned at a production company for Emerson College's Los Angeles program. After graduating, I wanted nothing more than to be able to write for a living. Living in Los Angeles for a semester was an amazing experience, but moving there seemed like too big of a life decision, so I held off.
My first job out of college was as an editorial proofreader for a private investigations agency. I got super lucky with the job, as it ended up being a lot of fun. It taught me a great deal about writing narratives, prose, and polishing sentences. During that time, I would wake up early before work and write, and then write some more when I got home. I also had a second job on the weekends as a cashier at a bird museum, where I would write if it wasn't too busy. It was a strange but fantastic year working both those odd jobs. I had such a blast.
However, it got to a point where writing feature films was all I wanted to do. At the time, my writing partner, Christopher Macken, had been in Los Angeles for almost a year. I remember speaking to him over the phone about all the exciting stuff he was doing. I knew that if I was serious about screenwriting, that I would have to make the move at some point. And as hard as it was to leave home, I figured worst case scenario, I could come back and pick up where I left off. But I had to make the move sooner or later. Otherwise, I knew I'd regret it later in life.
In October 2016, I made the official move to Los Angeles. I spent three months working as a cart attendant at a golf course before getting hired as a legal proofreader. During that time, it seemed like everyone around me was hustling, so I was in very good company. Chris and I knew we had to write and film something, which led to the creation of our half-hour comedy pilot, Labeled. I remember the first day of production like it was yesterday. When I saw the first round of footage we had filmed, and how amazing our actor friends had performed and delivered their lines, so much excitement shot through me; in that moment, I realized that moving to Los Angeles was one of the best decisions I had ever made in my life. The final project took over a year and a half to write and produce, but it was well worth it.
Today, I'm currently working another office job that has nothing to do with the entertainment industry. However, I'm doing a variety of writing jobs and have pitched for TV several times, so I don't mind doing the extra work in the meantime. I'm getting far more work as a writer, and that has everything to do with spending the past year and half writing and producing the pilot. While difficult at times, this journey has been nothing short of amazing, and I can't wait to see what else is in store.
Overall, has it been relatively smooth? If not, what were some of the struggles along the way?
The road has definitely not been smooth. However, I'm at a place in my career that was inconceivable while I was back home in Massachusetts. Having the compulsion to write was the main thing that got me through the hard times. It wasn't so much that I wanted to write, it was that I had to write to get through the rough times.
When I was hustling at the golf course, I lived in an LA suburb. After work, I would rush home so that I could write. Then, when I moved to Culver City, I had to wake up at 5:30 AM to commute to another suburb that was even further outside of the city. This was for the legal proofreading job. By the end of the workday, traffic was so bad that I just stuck around town for the next few hours to write in either Starbucks or the library.
One thing that has kept me inspired is being surrounded by artists who have gone/or are going through similar struggles. Everyone is at a different stage in their artistic pursuit. Some are further along, some are farther behind. But I think the best people are the ones who remain enthusiastic and disciplined about their trade. Those are the folks I want to be around and learn from or help out if they need any kind of assistance. I take the saying "You are the average of the five people you associate with the most" to heart. It's one of the best quotes I've ever heard.
Today, I still have some struggles, but try to see things in perspective. I'm always homesick for Boston. My family has been nothing but encouraging and supportive. I've also lost some incredible people in my life. In the past two years, I've had a step sister and a very close high school friend pass away. Every so often, I'm struck with the realization that life is happening. It can be frightening at times, but whatever your obstacle or crutch is, you just kinda have to learn to work with it. There's no other way around it. If you don't find a way to do the work, then it's never going to get done. It's an obvious cliche, but it's one hundred percent true.
We'd love to hear more about your work and what you are currently focused on. What else should we know?
I started off writing drama-comedies. Stories that were contemporary and focused on everyday people. Movies that were amusing and had a heart, but didn't take themselves too seriously. I've since branched into other realms of comedy, especially since I've sort of shifted focus towards writing for television. Writing and producing an independent, half-hour pilot was the biggest lesson in filmmaking. Once you actually have a finished product, you get a sense of what you did right and what needs to be improved. It's a lesson that you can't learn by reading or school. You just have to make something.
At the end of the day, I'm thankful that my biggest creative endeavor was completed with a close group of friends. I would say that's what sets me apart from other writers that are trying to get their scripts made. Much of the actors and crew on the production were friends who helped us out for free. I always hear about aspiring directors or writers trying to raise thousands of dollars so that they can film their script. But if you're starting out, and you have one friend who's a DP, another friend who's a sound engineer, and a few who are good at acting, you can essentially make your project for free. All you have to do is return the favor by doing free work for the person who did free work for you.
I am also thankful for my writing partnership with Chris. The projects him and I have created have been so much fun. We're on the same page that we want to create stories that are unique and interesting, but with our own spin. That's another lesson I've learned with writing. It's important to watch movies and read scripts, but it's equally important to be conscious that you're telling a story with your own voice. One that separates you from everyone else. That's very hard to do and is something I'm still trying to perfect. But it's exhilarating when you feel like you've made something people have never seen before.
If you had to go back in time and start over, would you have done anything differently?
The main thing I would do differently has to do with re-writing. I have one feature film that I've must've rewritten at least thirty times. This was something I wrote in college and worked on while I was living at home after graduation. Then I worked on it some more while I was in LA. For a while, it was the only script I was working on. I would write, and re-write, and re-write again.
In retrospect, this was an awful idea.
Now, whenever I finish a draft of a script or novel, I put it away for at least a month. That way, when you return to the project, it's like having a fresh pair of eyes. Your mind needs time away from it to reset, otherwise you'll get too bogged down in the story and second guess yourself. Then, in the meantime, you either write the next thing or return to a previous project you've taken a break from. I wish I had known this when I started out.
Contact Info:
Image Credit:
Hercules Damien Johnson, Christopher Macken
Suggest a story: VoyageLA is built on recommendations from the community; it's how we uncover hidden gems, so if you or someone you know deserves recognition please let us know here.