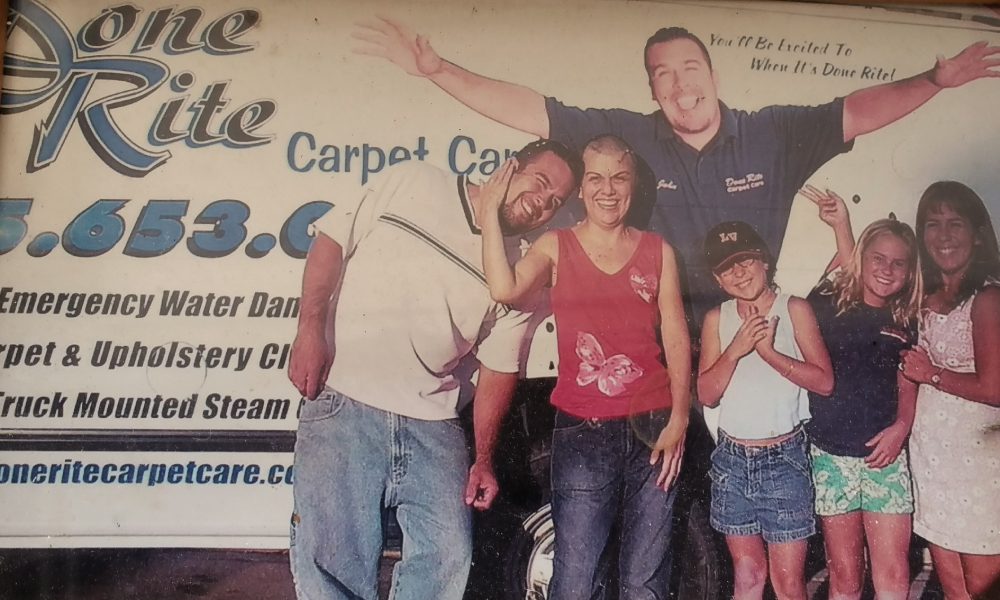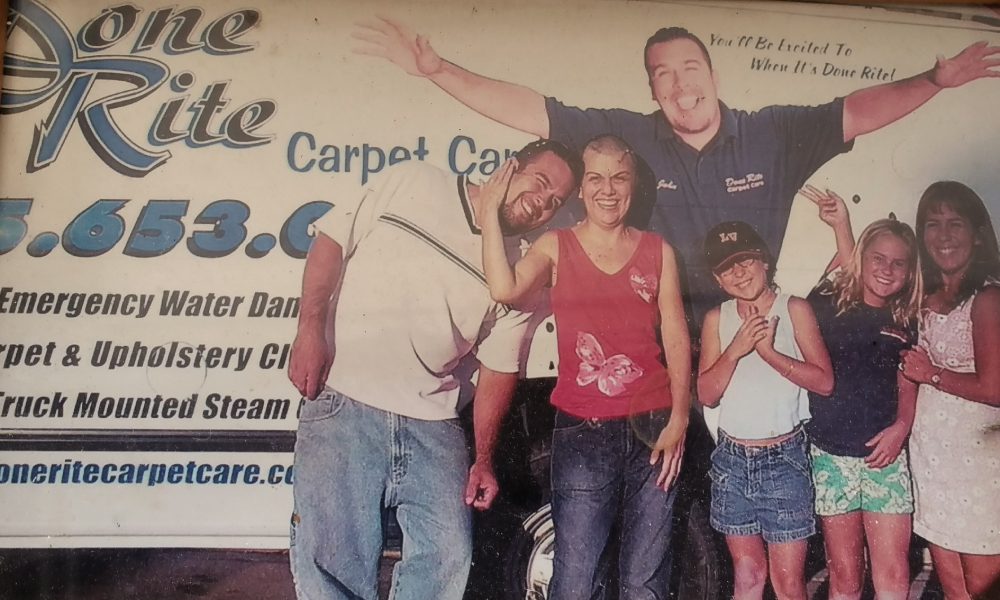 Today we'd like to introduce you to John Gray.
So, before we jump into specific questions about the business, why don't you give us some details about you and your story.
I did not launch this business to build wealth. I started it because, when I was a young kid, my mom and I were victimized by an unscrupulous carpet cleaner who pressured my mom into purchasing a high-priced, low-quality cleaning with no guarantee. The cleaning actually made our carpet get dirty fast, and spots that were gone reappeared bigger and darker. only a few weeks later. Those types of companies still exist today.
Done Rite Carpet Care is the opposite, as we are dedicated to consumer education and exceptional customer service, successfully serving Ventura and West Los Angeles Counties for over 20 years.
John Gray founded Done Rite Carpet Care in 1994 after years of working in the janitorial business. Experienced in cleaning services, John knew how to serve people and businesses. He quickly realized that most carpet cleaning companies were not providing good service and did not seem to know the facts about cleaning. John took his cleaning knowledge to a new level, becoming certified as an expert in cleaning not only carpets, but furniture fabrics, hardwood and laminate flooring, tile, grout, natural stone, and air ducts as well. He immersed himself in education, studying cleaning magazines, trade journals, manuals, as well as networking with other professionals across the country. As a result, he began to solve many difficult cleaning problems for local carpet cleaners, carpet retailers, designers, and homeowners.
John William Gray, President of Done Rite Carpet Care, inventor of the patent pending Restorative Cleaning Process for carpet, and creator of the Restorative Cleaning Process for Life, is a Transformational Speaker, Trainer, Author of the book: Stop Spot-Cleaning Your Life, and Carpet Cleaner Extraordinaire who helps people restore their carpets and lives to radical, clean happiness. Value-minded Homeowners and Decision Makers of Commercial Businesses utilize his services to easily prolong the life and beauty of their carpet. Men struggling to be the husbands, fathers, and entrepreneurs they want to be utilize his coaching to restore their lives, marriages, and methods of impact.
His credential as a Certified Carpet Cleaner through the I.I.C.R.C. (Institute of Inspection Cleaning and Restoration Certification), educational and experiential background as an Emotional Intelligence Transformational Trainer graduate (Lance Learning Group), and experience as an Ambassador and Area Director to B.N.I. (Business Networking International), combined with over twenty years of successfully operating his business Done Rite Carpet Care through troubling times has nurtured a catalytic skill set that allows him to identify, diagnose, and help people restore their lives and carpets.
Trained by some of the world's most outstanding educators, powerful transformational coaches, and a renowned business coach, he has tried, tested, and perfected his restorative cleaning processes for carpet and life.
He's on a one-man mission to eliminate high-pressure sales and low-quality cleaning and re appearing spots and soil-magnet-syndrome from the carpet care industry and replace it with education-based marketing and his restorative cleaning process for carpet. His purpose in life is to train many multitudes of people to do to their lives what he does to carpet—restore them—so they feel totally accepted, fulfilled, respected, and important.
John is recognized by many as the country's #1 carpet cleaning and correcting expert.
He resides in Southern California, as a Ventura County native, and does life with his best friend and wife Jane, his amazing daughters Ash'Lee and Melanie, his amazing son J.T., his Desert Tortoises (Rushmore: 89 years old, Stan: 25 years old, and Lee 23 years old), and the family dog Fifi. He loves camping with his family at Carpinteria State Beach and supporting like-hearted men, husbands, fathers, and entrepreneurs every chance he gets.
Has it been a smooth road?
Got divorced in 1999 and practically started the business over…. Terrorist attack 9/11/01 practically shut down the business again as the company phone didn't ring for over 3 months…From 2002 to 2004 built the business back up to multiple six figures buy condo at 29 years old… Got married in late 2004 rent out condo and bought a big house…early 2005 – late 2008 had two children and continued building business… 2008 – 2010 economy tanks: business slows, in over 1.8M dollars' worth of debt, lose condo to foreclosure, file CH 7 BK, house goes into foreclosure…2010 my wife threatens divorce…2011 to 2015 Took a 5 year mini retirement from building and managing the business so I could restore my marriage and my family, invented the Restorative Cleaning Process for carpet that prevents, corrects, and restores re appearing spots and soil-magnet-syndrome that leads to costly early replacement… Then realized my life had re appearing spots and soil-magnet-syndrome kinda like carpet gets. I ended up decoding my carpet process into a principle driven formula to do for my life what I do for my clients' carpet– I restore them. Started coaching other men and getting results. Got such good results I wrote, produced, and published the book: Stop Spot-Cleaning Your Life; A Guide to Restore Your Life to Radical, Clean Happiness in a World That Keeps You Chasing It…2016 – 2017 Started working full time at Done Rite Carpet Care and creating my Stop Spot-Cleaning Your LIFE program, an online academy to train multitudes of people to restore their lives to radical, clean happiness. And doing transformational speaking engagements where I show/train audiences in my 5 step Restorative Cleaning Process for LIFE…July 2017 my life, marriage, family, and every other arena of my life are the best they have ever been!
So let's switch gears a bit and go into the Done Rite Carpet Care story. Tell us more about the business.
We offer professional care for: carpet, tile grout, hard wood and laminate floors. We specialize in preventing, correcting, and restoring re appearing spots and soil-magnet-syndrome on carpet so quality minded home owners and decision makers of commercial businesses can avoid costly early replacement with certainty.
What I'm most proud of is our dedication to education based marketing. We have helped countless consumers to avoid being victimized by unscrupulous carpet cleaning companies like my mom and I were when I was only a teenager. That makes my heart full!
What makes us unique is that our Restorative Cleaning Process for carpet is patent pending and we offer a no risk, iron-clad, hand signed by me, 200% guarantee on every job we do.
How do you think the industry will change over the next decade?
The industry is shifting and struggling. Repeat carpet sales have been plummeting for almost a decade. The big trend is hardwood and or laminate flooring. As of now repeat carpet sales is on the endangered species list. I see this problem as a HUGE opportunity. The issues causing this very problem are re appearing spots and soil-magnet-syndrome that leads to early replacement. The BIG change that is coming is that Done Rite Carpet Care, our education based marketing, and the patent pending Restorative Cleaning Process for carpet, is not only going to restore and revive repeat carpet sales– but before it does that it will restore consumers' carpets– and their confidence in it for good.
Which will hopefully revive and restore the entire carpet industry (i.e.; manufacturing, installing, repairing, cleaning, etc…)
Contact Info:
Address: 1772-J Avenida De Los Arboles, Suite 128, Thousand Oaks, CA 91362
Phone: 1-877-955-2378 (BEST)
Email: doneritecc@gmail.com
Instagram: JohnWilliamGray
Facebook: JohnWilliamGray
Twitter: @JohnnyDoneRite
Getting in touch: VoyageLA is built on recommendations from the community; it's how we uncover hidden gems, so if you know someone who deserves recognition please let us know here.