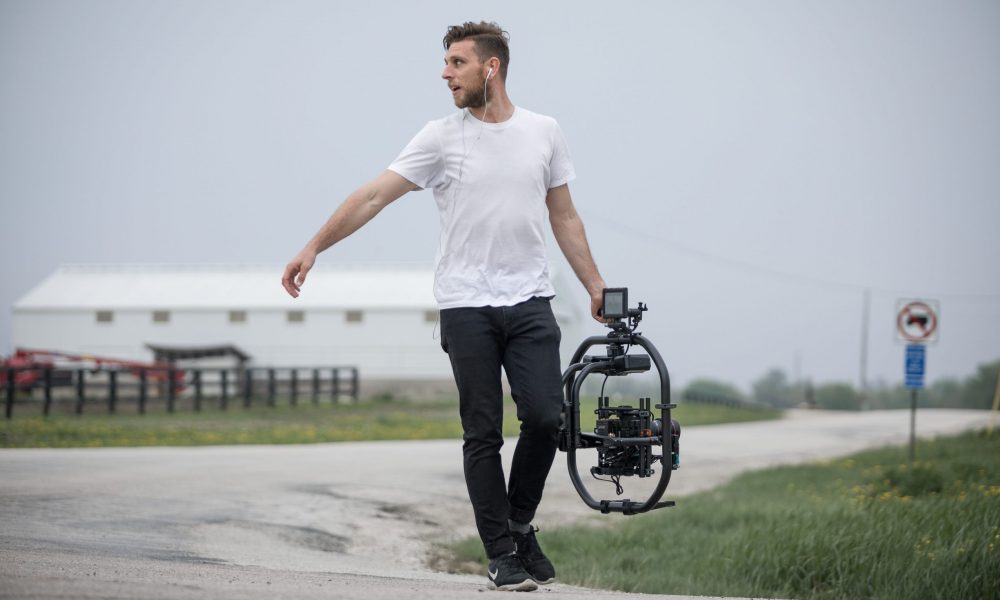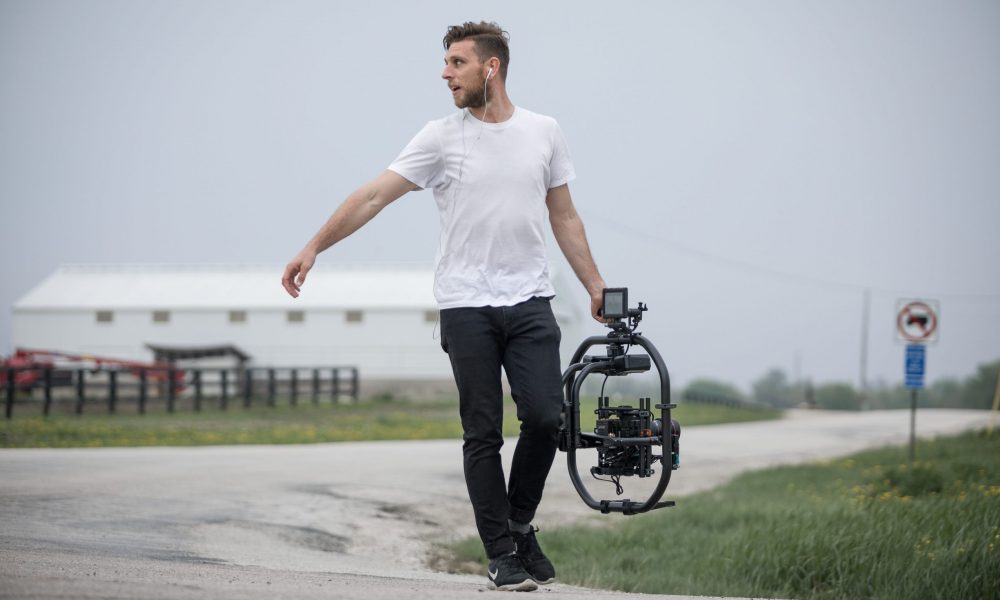 Today we'd like to introduce you to John Frost.
Every artist has a unique story. Can you briefly walk us through yours?
My journey into storytelling began around kindergarten in the Chicago suburbs. I obsessed over movies such as, Ghostbusters, Ninja Turtles, and Beetlejuice. I would play dress-up, draw cartoons, and create neatly stapled picture-books. My mom dabbled in photography, and I recall having a still camera in my hands very early. I signed up for all possible film photography classes in high school. I had a job working at the local movie theater (with the perk of free movies). I would watch anything that was playing and started writing short scripts and filming them on VHS with friends. This led me to attend the Vancouver Film School. It was a great hands-on school and I heavily gravitated towards cinematography.
I spent a year in Chicago, but after a slow winter, I decided LA was where I needed to be in order to pursue a career in cinematography. Therefore, in early 2008, I packed my meager possessions in my car, and I drove from Chicago to Sherman Oaks. I found a place to stay and hit the internet.
I learned about Cinematographer Conrad Hall. He was in his 70's while filming the movie American Beauty. The film looked so fresh and bold to me. I was biased in thinking it was shot by someone really young and hip. It taught me that the art of filmmaking is a lifelong pursuit. I thought, "Great! This is something I can do forever".
I decided to focus solely on cinematography. It proved to be very tough though, as I had very little experience and didn't know many people in the industry. I used Craigslist, and Mandy.com to find small jobs, network, and to grow my portfolio. I did some assistant editing work on Music Videos and took some free work as a camera assistant to learn the new tech. The free work did pay off. There were a few major events that paved the way for me as a film-maker.
A producer I worked with would forward everyone on the crew the Production Weekly magazine as a thank you. A paid service, it contained contact numbers to all of the start up films and shows. In a desperate time where I had no work and rent to pay, I wrote myself a little bio and began cold e-mailing each producer of every movie I felt I was capable of being a part. It was desperate and I didn't expect anything. I was caught off guard when someone wrote back with a small film shooting in Louisiana. I got the job and started shooting features (Thank you Molly Mayeux!). From there I have shot a few feature films and the latest being a Netflix Original titled "Clinical." Directed by the talented Alistair Legrand, whom I met at Vancouver Film School.
A year or so after I had moved to LA, a friend from film school introduced me to a company called Picture Mill, a company that shoots titles sequences. Through Picture Mill, thanks to Creative Director William Lebeda and Producer David Midgen, I got a call to shoot the main title sequence for Sam Raimi's Drag Me To Hell. It was a dream job, and from there I started to shoot several main title sequences such as,  Succession Season 1&2, Bright, Jimmy Kimmel Live.
Presently, I continue honing and practicing my skills as a cinematographer, and am also transitioning into directing, filming for commercials and music videos.
Please tell us about your art.
I tell stories as a cinematographer and director. As a cinematographer, I've been creating for over 10 years, and a director/dp for about two years. I film music videos, commercials and features. As a cinematographer, I'm able to explore a character's emotional drive throughout a story and translate the vision/feeling into an image. I start by reading the script several times. I read it fresh without any outside influence, and just let the story pull me in. When I go back again, I like to think more specifically about the tone and color of the story. Sometimes it's a feeling, such as, this scene feels gloomy or this scene feels bright, backlit and flare-y. Films, paintings and photographs drift in and out of my mind as I read the creative/scripts; this becomes my inspirational Gestalt.  
Being a cinematographer requires collaboration with other creatives, in their own departments. The director has a vision, and they communicate it to all the departments. It's our responsibility to collectively create that vision.
Preparation is a key component of what I do. I use storyboards, and I like to take very specific photos at the location for composition and coverage. I also create descriptive photo boards which help to communicate references such as, lighting style, color, set dressing, image composition, focal length and aspect ratio. I determine what focal length will best tell the story beforehand, and how the camera is mounted and positioned. If I plan properly and make efficient use of my time on set–It opens doors to create on a higher level. I can flow intuitively and sometimes everything is aligned and it's an amazing feeling knowing you created something special.  I like my art to span across multiple styles, and I always challenge myself to stay inspired.
Every day is different. One day, it can be a happy uplifting story and the next a super stylized music video, pushing its boundaries. For me as an artist, it's the perfect blend of technical know-how and artistic expression. It's yin and yang, and you really can't have one without the other. It's imperative that I understand the difference between a 24mm lens and an 85mm lens. But….when you're there holding the camera and someone calls for ACTION!– You're dancing with the actors in a space together. Altogether, it happens and will never happen again, but you've captured that raw, unique moment in time. That's my inspiration for cinematography and directing. It's what I would hope people take away after seeing my work.
We often hear from artists that being an artist can be lonely. Any advice for those looking to connect with other artists?
There are meetups for everything these days. I have attended some filmmaking meetups. It can be inspiring and it's a great way to network and meet new filmmakers.
How or where can people see your work? How can people support your work?
My work can be found online. People can support it by sharing my work with other hungry filmmakers.
Contact Info:

Image Credit:
Christopher Leh
http://www.instagram.com/christopherjleh
Mariusz jeglinski
http://www.instagram.com/Mariuszjeglinski
Ike Elimsa
Joe Webb
Suggest a story:VoyageLA is built on recommendations from the community; it's how we uncover hidden gems, so if you or someone you know deserves recognition please let us know here.