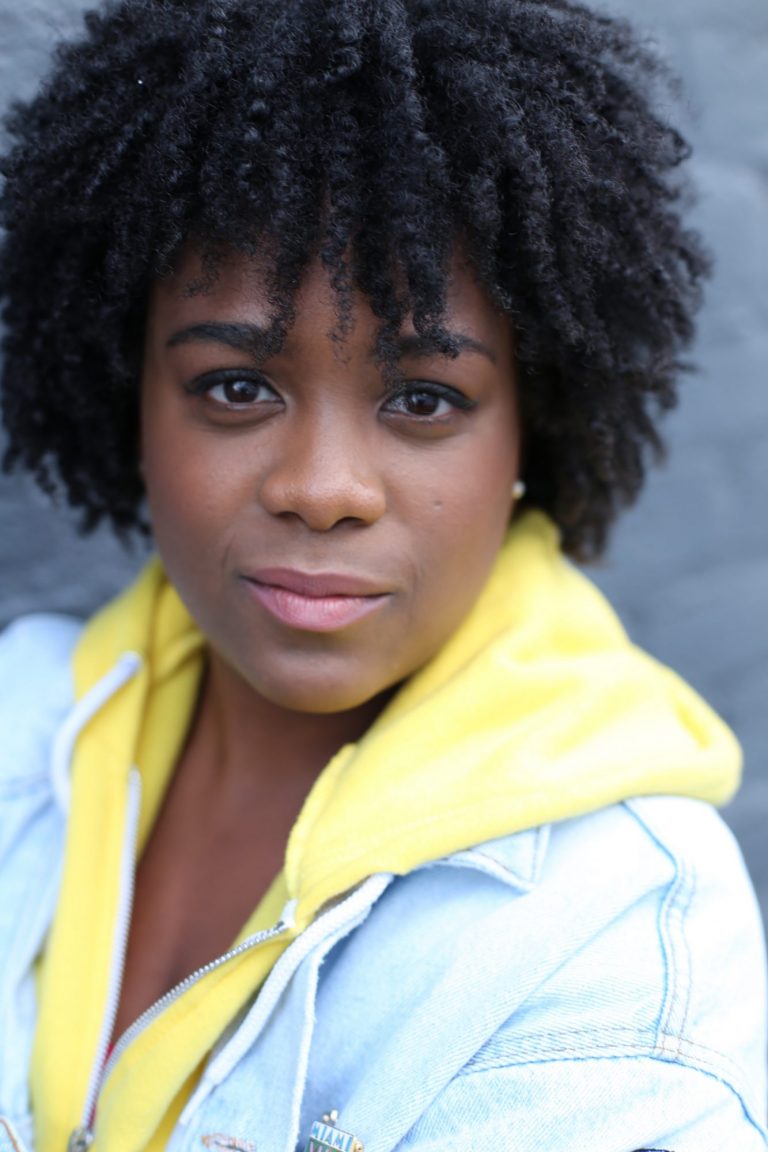 Today we'd like to introduce you to Johanna Middleton.
Thanks for sharing your story with us Johanna. So, let's start at the beginning and we can move on from there.
One of my first memories of doing something creatively collaborative was in Kindergarten. I can remember being on the phone with my best friend, Marcus, who was at the time obsessed with the Wicked Witch of the West (because NATURALLY). I remember passionately laying out my grand vision for a play that we'd put on about a witch who wanted to kill Barbie by feeding her poison macaroni.
We'd produce the play in the New Jersey Theatre – which I assumed existed – and everyone would come and see it. So, since I've been very young I've been interested in creating spaces for people to tell and share stories…
Since my Kindergarten days, I've been on a journey of exploring the different ways that I tell stories and hold spaces for stories.
I spent elementary school in dance and music classes and forced many a friend and relative to be apart of many a dance and singing group. I then discovered theatre in middle-school, studied it in college, and then pursued a career in acting.
Along the way, I discovered a passion for storytelling (writing and performing personal narratives with a beginning, middle, and end) and facilitating creative processes for young people and adults.
After a couple of years of being an actor in LA, I found myself craving a consistent space where I could be my creative self in a community of womyn…a space where I didn't feel any pressure to create something specific. Well, I didn't realize I was craving exactly that…In the moment it felt more like "I want to hang out with all of my amazing womyn friends whom I've met in different contexts in one big group so I don't have to keep scheduling individual hangs" and "I want to do some living room storytelling". That impulse became Girlie Stories which is now a storytelling platform for womyn to empower themselves. That was five years ago.
Now, I tell and hold spaces for stories in many ways. I work in Student Programs at a nonprofit on the campus of Fairfax High School called Greenway Arts Alliance, responsible for LA gems like the Melrose Trading Post and Da Poetry Lounge. I facilitate gatherings, host workshops, and produce storytelling events through Girlie Stories. And I also tell my own stories or collaborate with others on stage and screens.
Great, so let's dig a little deeper into the story – has it been an easy path overall and if not, what were the challenges you've had to overcome?
As I approach the end of my twenties I've really been taking stock of the choices that I've made. It certainly has not been a smooth road but I've been carried along the way by the love of my community (God, family, and friends).
My greatest challenge has been my process of evolving…which has also been my biggest gift. I came back to LA with a very specific goal in my mind and that goal changed. There's definitely pain that comes with the process of letting the old parts of you that no longer serve the future you, die.
Please tell us about Girlie Stories.
Girlie Stories is a platform for womyn to empower themselves through personal storytelling via gatherings, workshops, and productions.
The gatherings are the primary expression of the Girlie Stories offering. I began facilitating these gatherings in my living room, then they moved to others' living rooms, and just recently we started meeting in a new home at InnerWay LA. The gatherings are the last Saturday of every month at 8pm. A theme is announced on the InnerWay LA website and via our Google Group a month beforehand. Tellers can reserve a storytelling slot or (depending on how many free slots we have) decide to share in the moment. Gatherings also include community-building activities and several opportunities for everyone to show up and share a bit of themselves on a level at which they feel comfortable.
Every year, Girlie Stories presents a Summer Showcase, showcasing some of the stories that womyn have told that past year. This is the only time that folks who do not identify as womyn are welcomed into the space and the only time that there is emphasis placed on performance. The gatherings are very much about coming just as you are. Some tellers are very performative. Some tellers are more conversational. Some read from a screen or notes. Some improvise.
I've also begun hosting workshops in association with Girlie Stories. Most recently, I hosted a community-building workshop from black womyn creatives using storytelling and other theatre-based practices with the intention of forming space for authentic connection and healing.
I am most proud of the safe haven that Girlie Stories has become for so many different womyn. There are some womyn who show up regularly and some who come in and out. Some may come for a season. Some may come just once. But everyone who attends knows that if they desire it, they've found a place that can become a home.
Storytelling is a big buzz word right now in terms of branding and marketing. It's also more popular than ever as an alt form of comedy. But Girlie Stories is focused on the ways in which stories allow us to see ourselves in each other and the way in which that builds us up individually and in community. We certainly have folks who are brilliant storytellers and performers who participate in our events – but that's a cherry on top.
We all have stories to tell. We all need spaces to be vulnerable and space to play. Showing up as ourselves, as we are, in community, makes us strong and powerful. Girlie Stories is a space to celebrate that truth and practice as womyn.
Do you look back particularly fondly on any memories from childhood?
This isn't necessarily fond, but a pivotal memory for me, and one that I actually tell a story about in my storytelling solo show, Timeline, centers around a Back to School Night sort of deal in 6th grade.
I was one of the new kids in class and for a plethora of reasons felt very much like a fish out of water in my new environment We each were supposed to share a story that we'd been working on that first quarter of the school year for all our parents and other guests. Everyone got up and shared their story but when it was my turn I was paralyzed by fear. I refused to go up and speak. My parents were disappointed and I later felt so foolish and regretful in this deeply visceral way – sick to my stomach – why had I been so scared?
It was only this past year, while witnessing one of the immensely talented and experienced students I worked with last year freeze up before an audition and working through that moment with her that I realized why I had been afraid. It was one of those time-bending moments of healing – I was able to clearly see my 6th grade self in the student and then by reacquainting myself with 6th grade Johanna's perspective I was given clarity for my past, present, and future. I didn't freeze because I had a fear of speaking in front of folks or because I was worried about how I looked. I was afraid that the offering of my story wouldn't be enough. I know now that it's not my business to judge my story – but it is my business to tell it. As Maya Angelou once said, "there is no greater agony than bearing an untold story inside of you."
Perhaps that's why I've been on a crusade to tell my story and create spaces for others to do so ever since.
Contact Info:
Address: Gatherings @ InnerWay LA – 6512 Arizona Ave, Playa Vista, CA, 90045
Website: www.johannamiddleton.com
Email: thejohannamiddleton@gmail.com / girliestories@gmail.com
Instagram: @johannaoflala / @girlie_stories
Facebook: facebook.com/girliestories
Image Credit:
Peter Roca, Antares Vargas
Suggest a story: VoyageLA is built on recommendations from the community; it's how we uncover hidden gems, so if you or someone you know deserves recognition please let us know here.