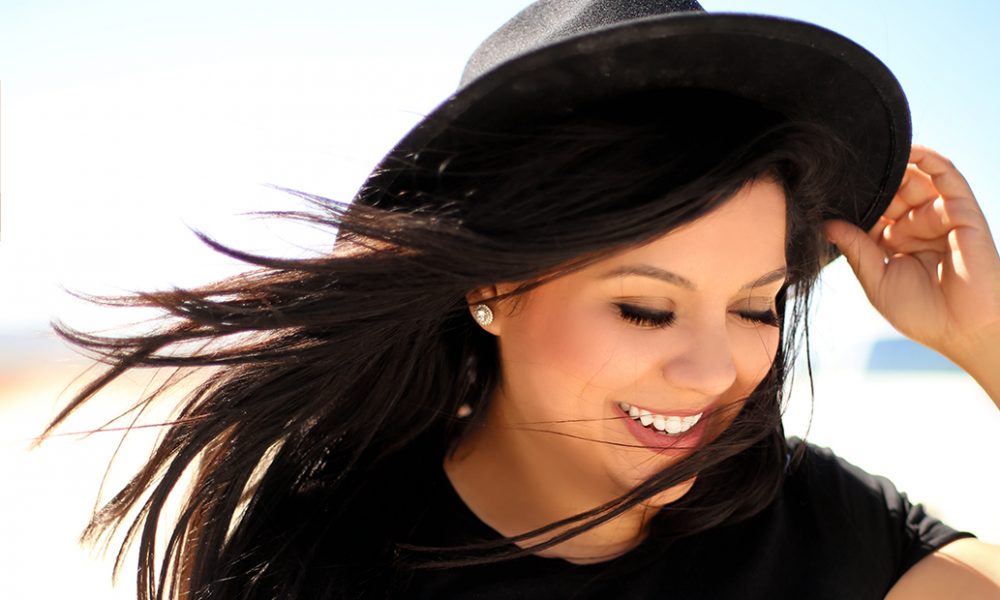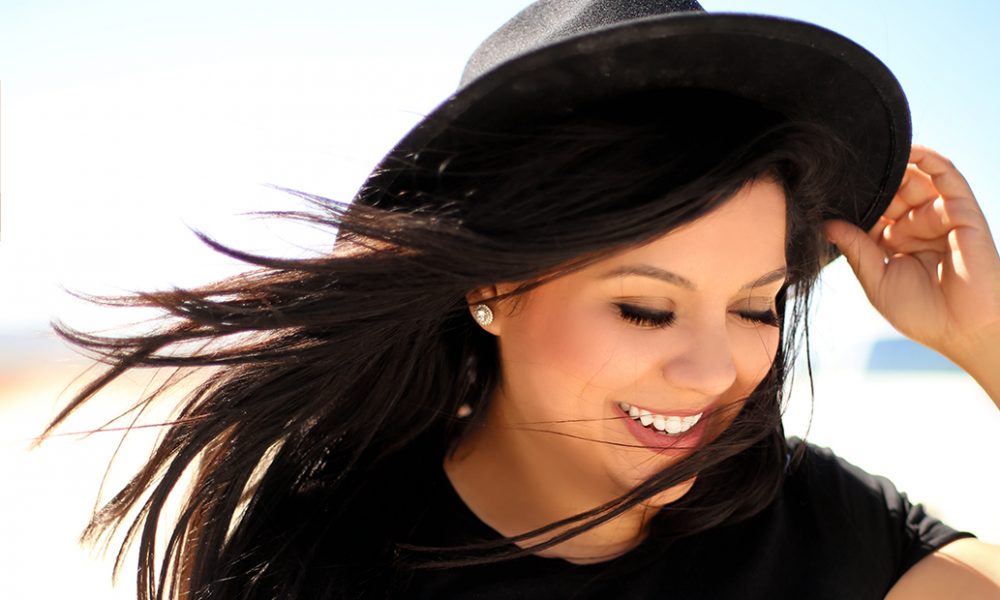 Today we'd like to introduce you to Johana Hernandez.
Nominated by PEOPLE magazine en Espanol in 2014 "25 most powerful woman", Latina Magazine "30 favorite stars under 30", and Alegria Magazine, "10 most influential Latinas in Los Angeles", Johana was honored for her success as a hardworking and inspiring designer. In 2013, she starred on NBC's reality designer competition series Fashion Star. She was the winner of the FIAT designer campaign and was mentored by Nichole Richie. While all of these accolades have been awarded to her, they were earned with hard work and sacrifice. She is a Los Angeles-based women's wear fashion designer born in Compton, California. To make ends meet her parents worked long hours in sweatshops, sewing for brands such as Guess, Calvin Klein and Gap. As her time was invested in the sweatshops with her parents, her passion for fashion ignited. At only 19, she earned her first job as a head designer, where her first collection was featured on Wall Street Journal. At 22, she became head designer of Seven7 Jeans, designing for all categories including plus size.
She has also designed for Isaac Mizrahi Jeans, Eli Tahari, Hannah Montana license, Disney license and more.
Her collections were and are available worldwide at mass retailers such as Saks Fifth Avenue, Macy's, Bloomingdales, Lane Bryant, Kohl's, Target and many more. In 2017, she will be starring as a designer judge on The Fashion Hero. Reality TV show airing internationally. The Fashion Hero will invert the unrealistic qualities the fashion and beauty industries attain and promote the beauty of inner-self where she will be choosing the face of GLAUDI through a series of models competing to win and show that they have more to offer than just beauty.
She is also a fashion trend forecaster, red carpet expert, and has been featured on various outlets including Univision, CNN, Telemundo and more for all the hottest award shows, Grammys, Oscars, VMA's, and more.
At age 24, the designer launched her own collection, GLAUDI by Johana Hernandez.
GLAUDI was created to raise funds for kids suffering from poverty in Latin America through her fashion events and sales. Through a goal of helping others, GLAUDI now attains a strong celebrity following. Designing for elite red carpets and world celebrity tours, GLAUDI serves to the women who fulfill their desires. GLAUDI gowns have won best dressed at the Latin Grammys as worn by Latin pop star, Paulina Rubio. Johana has also designed for Gloria Trevi's Tour, Princess of Greece Theodora, Lucero and many others. In July 2016, the first GLAUDI flagship store opened in the city of Downey. She never knew GLAUDI would become a luxury brand as she came from humble beginnings! Indulging in your passion will navigate you to your dreams, as well as paths that lead you to helping others. Therefore, every GLAUDI dress is passionately created; complementing your confidence and ability to reach success!
What does GLAUDI mean?
GLAUDI is inspired by generations of the strongest people who have influenced fashion in her life! Her grandmother who passed away of breast cancer in El Salvador was a designer. Her mother Gladis Hernandez inherited her talents alongside her father Jose Hernandez. They were all a big influence in her career as a child. Her parents, Jose & Gladis Hernandez, came to the U.S. from El Salvador to achieve the American dream. Due to her mother's experience with garments in El Salvador they were able to find jobs quickly at sweat shops. Since they were a low income family, her parents would bring her along with them to their job over the weekends. At the sweat shops, she would observe while they worked and she loved it! She is thankful to God for that experience as a child.
Never did she know fashion design would be her career, but God always has a plan.
Because of her parent's humble beginnings, she learned at a young age how to create designs for the masses. GLAUDI was created to share with the world what her family inherited in the real world of fashion. Her middle name and mother's name is Gladis and GLAUDI is her life in fashion!
She loves the following saying: "GOD IS FABULOUS, PRAISE HIM."
Overall, has it been relatively smooth? If not, what were some of the struggles along the way?
For sure it has not been smooth, but it's been so much fun! I've met amazing people I've traveled to so many countries and have worked with amazing celebs and clients! But I have also had many challenges in growing my business learning new ways to grow being very uncomfortable trying new things constantly. Being focused on my vision my goals and not being distracted by others is not easy. But I love being different opening a HAUTE
COUTURE brand in a city where no one has before because I know where the needs are and my GLAUDI woman. My Faith have also helped me so much conquer fears every day and work on amazing projects and succeed by faith.
Please tell us about GLAUDI.
Infused with sophistication and sexiness, GLAUDI speaks to the heart of the modern woman. Made in the cosmopolitan city of angels, Los Angeles, GLAUDI specializes in haute couture dresses and bridal. GLAUDI couture house provides a luxury experience for your special day that is engraved with elegance and everlasting love. We specialize in haute Couture evening gowns and bridal. Our GLAUDI designer Johana Hernandez, reflects her passion in each custom made gown making you fashionably unforgettable.
At GLAUDI, we value marriage "…the two will become one flesh.' So they are no longer two, but one flesh. Therefore, what God has joined together, let man not separate" (Mark 10. 8-9).
What I'm most proud of is through GLAUDI I'm able to not only to make women feel iconic and beautiful confident through each design but I also I'm able to inspire woman to reach their dreams. I love sharing that my parents use to sew in factories when I was a little girl and now I'm the owner of a fashion brand GLAUDI that's been in Vogue, NBC International show and on all Latin publications. It is a testimony that all dreams can come true! Also, when I launched GLAUDI I was able to help raise funds for underprivileged kids in El Salvador and I love always giving back now we helped build a school for kids in the poor town my parents grew up in! Education is # 1 and at GLAUDI we love supporting kids and youth!
What sets me apart is everything. GLAUDI is so genuine, one of a kind to be able to get a designer to design for you a one of a kind gown is an unforgettable experience. Each design is inspired by you for you. I design for real woman there is no rules at GLAUDI you will feel powerful and confident in each design!
If you had to go back in time and start over, would you have done anything differently?
I wouldn't change anything I started as a head designer for fortune 500 companies at 18 and learned so much. Everything is at God's timing and I trust it.
Contact Info:
Address: 8808 Imperial Hwy., Downey, CA 90242
Website: WWW.GLAUDICOLLECTION.COM
Phone: 562.440.7473
Email: Info@glaudicollection.com
Instagram: glaudicollection

Image Credit:
GLAUDI Bridal Photos at Grand Canyon by Francis Bertrand
Alejandra Espinosa Photo by Francis Bertrand
GLAUDI store photo by Francis Bertrand
Getting in touch: VoyageLA is built on recommendations from the community; it's how we uncover hidden gems, so if you know someone who deserves recognition please let us know here.