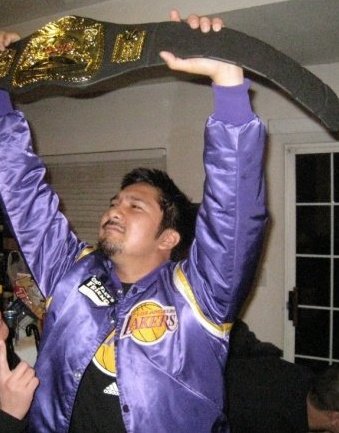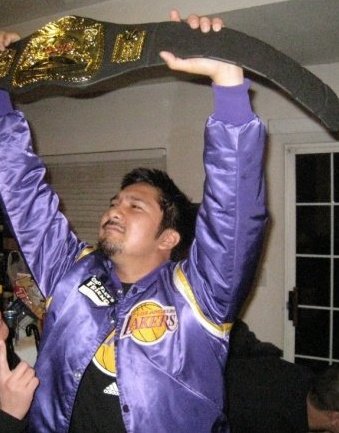 Today we'd like to introduce you to Joel Del Valle.
So, before we jump into specific questions about the business, why don't you give us some details about you and your story.
It all started when one of my friends was getting married. It was supposed to be a low budget wedding, like at the parent's backyard kind of thing. At that point, I wanted to make a photobooth just for them. So I researched it. At the same time on my desk was one of my sister's flipbook from her wedding. I said to myself, "why not make a flipbook for their wedding?" I did more research and calculated the numbers, and it made sense. From that point on, I decided to take a risk. I was going to go into the photo booth flipbook business. I never went into business before. So for me to start this new company was like going into uncharted territory.
One of the first things I need to do was to think of a name of the company. I must have gone through tons of names before coming up with a top 3. When I meet with my cousin one day and talk about my project, He really like We Flip Pictures. We thought it was simple and straight to the point. Sometimes when people see our company name and they see 2 Filipinos they assume we added our nationality into the name. So, usually, I grab a flip book and show them a sample.
When I started to buy equipment I really didn't know what to look for. I had a vision for a open concept photobooth with 2 big lights and a backdrop. Ironically, in college i took a photography class and i hated it. Now, here i am trying to remember everything i learn in class so I a can buy the right equipment.But there was so many other things i needed like a printer, a DSLR camera and props. Things I didn't use in college, Or was invented when I was in school( i just dated myself). One of the first thing i bought was the printer. for me it was a the big investment to start this company. When I was shopping for a printer, i wanted to get the best one on the market. So I bought this double decker printer and it was big. I never used a printer like this and I had to learn how to use it. I was spending money for equipment like crazy in the beginning. At one point I was a bit short of equipment money. I look around my room and decided to sell my special and rare Air Jordan 11 "Space Jam" shoe. I never wore it because I treasure them so much that I couldn't let them touch the ground. So one day I went to a consignment shoe store and sold my shoe for 500 dollars. That money allow me to buy a DSLR camera that i needed.
When I first bought the flipbook program, I was nervous. I didn't know what to do! So for a whole week, I sat in front of the computer and tried to figure it out. It was the most frustrating thing I ever went through. In the end, I figured out the settings and I was happy with the result.
When I made a few flipbooks it was great. But it was missing something. I had to figure out to make covers for this flipbook. So I consulted a friend who was a graphics designer. At first, I was nervous about showing her my flipbook project. When she had my flipbook in her hand she wasn't impressed. And that's why I ask her for help. I told her the dimension that I needed and we work it out. So ever redesign it got better and better. Now covers for our flipbooks are customizable.
For me to start marketing for my company I wanted to go into the bridal shows. I knew if I can impress these couples, then I would be able to sign them for an event! But that didn't happen. I went through a few bridal shows before I got my first contract! A contract that wasn't my friend or a relative. From there I knew I accomplish something big and I was ready to tackle anything in front of me.
Did I tell you that I played a lot of sports as a kid? That's why I'm optimistic. LOL
Overall, has it been relatively smooth? If not, what were some of the struggles along the way?
There were a lot of struggles that I didn't expect. Marketing was definitely one of them. For me, I knew I had a service that was great for events and weddings. But I didn't know how to reach people beside wedding shows. So one day I just started to reach out to people. I even reach out to a department store just to show my service to other people for free. Luckily, Crate and Barrel had these wedding shower show for couples and they allowed me to come in for free. Even if I only saw 6 couples that morning, I knew my company was growing!
On my first event, I did a prom for a local high school. On that night, my backdrop stand broke. it was the first time I used it outside and the wind snap off a leg. I panic, but I knew I had to keep calm. So I grab some tape and just tape the whole piece together. It worked! But I didn't think mother nature would hurt me but I couldn't be naive. From that point, i knew I had to have a plan. a backup to a backup! So I feel prepare now!
Computers would drive me crazy. I went through a few computers before I finally had one right. There was one event that the computer decided to update 1 hour before the wedding. That stress me out! another thing is when I wasn't prepared for the unexpected. With these events, you have to roll with the punches. One event the lighting in the room change because of the big windows. So I had to adjust my settings every hour just to get a good exposure.
I hope for the worst now. But I have learned not to break down and think on my feet.
We Flip Picture – what should we know? What do you guys do best? What sets you apart from the competition?
We Flip Pictures is a mobile Flipbook photobooth station. We are a open concept photobooth that produce a 30 page flipbook. So are setup is basically your traditional photobooth but instead of pictures poses,you have 8 seconds of freedom to do whatever you want and reenact a scene, do a dance or move in and out of the shot.
If they say a picture can say 1000 words, imagine how many words with a flipbook can say?
I'm most proud of being a little different from what is expected from a
Photobooth. I'm excited to see the person reaction when I hand them their flipbooks and see them smile. I usually get," I've been to so many weddings and this is the first time I've seen this!"
I believe that I have a great team! I have some great assistant that understand my vision. The one big thing that set us apart is that we have a good time! Sometimes I can't even call what I do a job. We just have great energy and a fun time.
What is "success" or "successful" for you?
I guess as you get older you change. So success is being redefine as you get older. I am guessing as a kid we all want a big and fancy house. But now, i don't know if i want that. I mean, do you know how hard it is to maintain a big house? it a lot of cleaning. The more space you have, the more junk you store. What i have learn is that we need to stay on track on what we call success. There are always people around us that tell you, " you need this to be successful, blah blah blah." But those are their goals and dreams, not mine. It's even harder when love one's tell you what to do but again its my dream not theirs. Because they don't know how it feels to fail. Cause i have fail, a lot! . Some people measure success from what you have to where you live and if you drive the newest cars . For me, success is achieving in something you want. Not what someone else want or what society deems to be something you need. Something you want to accomplish when you set a goal for yourself. It can been anything, but it should be personal. Like one of my goal was to have my name in a academic journal. check! ( I didn't write the article but was acknowledge). Once you felt that rewarding feeling, you can't ever fail cause deep down you know you can accomplish anything.
What I have found to be a successful marker for me is to have one big goal and also many small goals. These goals should also be reasonable. Sometimes are head are in the clouds that we forget to take baby steps. One of the small goal during my first year was to get an event, The first event was hard to get but I still got it. Able to do a big party at any corporation was something I envision at first. From one of the weddings, the best man was working at University of LaVern and wanted me to be a part of the freshmen incoming party. When I lock down that event I was excited to accomplish one of my big goals.
To be honest, being a part of this interview was one of my big goals. I guess we can put a check on that too! LOL
But the one marker I do have is that I either conquer one of fears or stepping out of your comfort zone. It's the easy marker that you know if you are succeeding or not. Because we usually get comfortable with what we do. And what I have found out to be a better business person was to evaluate myself every 2 months. Like, What did people like? What do people don't like? What needs to be updated? What do I need to invest in to be better? Not invest in something that looks cool or because its top of the line, but something that is necessary and gets the job done right. these are a few questions that I think of all the time. It has help me step out of my comfort zone. Its like being stuck at a party and you hardly know anyone. Either you sit in a corner and keep drinking your drink or make friends and have a good time.
Contact Info: