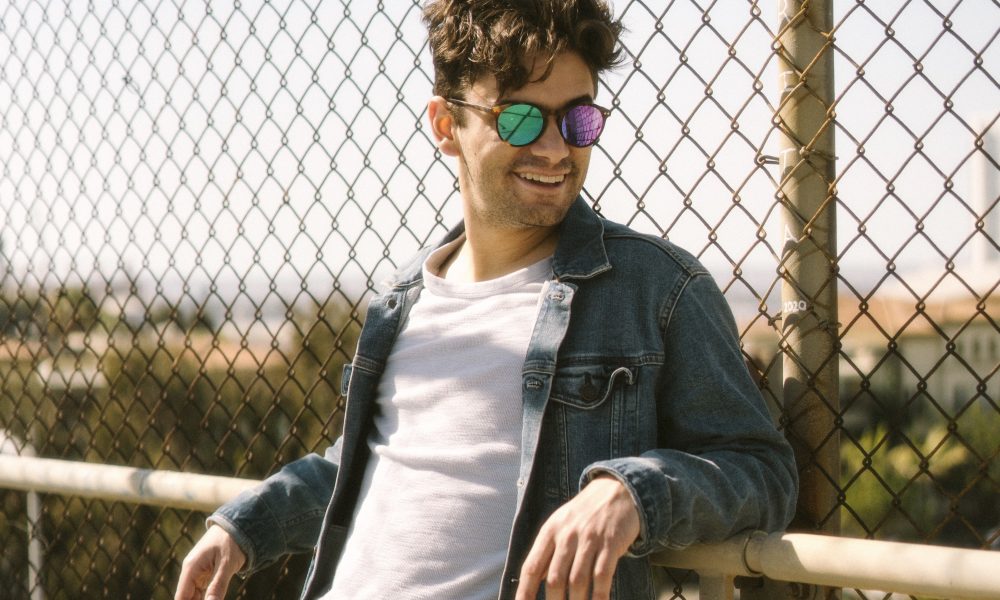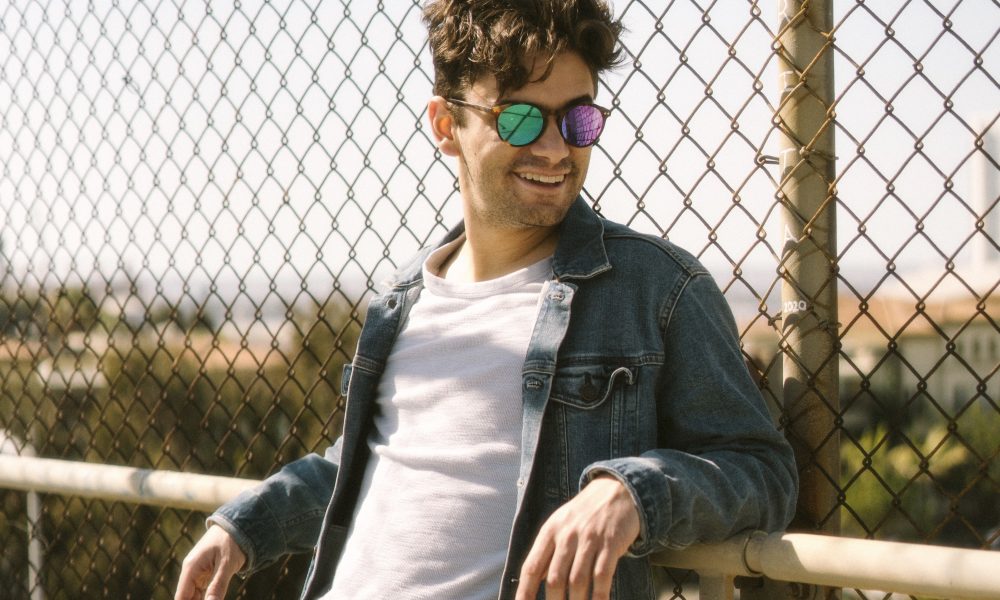 Today we'd like to introduce you to Joe Solana Simon.
Joe, let's start with your story. We'd love to hear how you got started and how the journey has been so far.
I grew up having a lot of imagination. Acting and storytelling is always something I've been passionate about, and there have been several times when that love and wonder to act was so prevalent. The first time was when I was viewed the first Spider-Man movie with Tobey Maguire. I was 8 years old. It just blew my mind. It was just magic, man. I wanted to be a part of something like that. It just did something to the wild imagination I already had to play and create and to tell stories.
Growing up and even in high school, I was always creating videos with friends and for class. I loved it. Expressing myself in different ways was so exhilarating. I was always told to do drama, but I thought it was "too nerdy for me". Which is so silly because I'm a total nerd. There were auditions for our high school's production of 'Cinderella'. I said no, but then some friends convinced me the day of. I said yes. I had a supporting character and was told I stole the show. I met some incredible people who have had such a big impact on my life, faith, and my career.
After I graduated, I did some musicals, but I kinda stopped. I started getting involved with youth ministry at my church. I grew a lot as a leader for the next 4 years. It wasn't until I was in the middle of my undergrad where I felt this inkling to branch out, to meet more people, to create again. I was taking an acting class as an elective so I could get some more credits and one day my professor, Nick Newell, asked me after class, "Hey I've never seen you before. You should audition sometime". I auditioned for my college's play at Georgia Southern's production of 'She Kills Monsters', as a film major, and got a part. All of a sudden, I was an actor again. I was always the campus ministry guy at college, but I wanted to be more than that. I wanted to use the gifts that I've been given to do what I love with different groups of people. Then I auditioned for our school's production of 'Chicago' and got cast as the male lead. Around then is when I really knew, maybe I could do this professionally. I had been chasing a career as a student pastor, but with some advice from a missionary friend of mine, I received the advice for me personally to "think bigger and set your sights high. Do the biggest thing you can do for God". On January 1st, 2017, I made the decision to pursue acting as a profession. That year I graduated college, with a ton of short film clips on my demo reel, and headed to Atlanta to pursue acting.
Several months later, an old friend of mine from high school was watching my demo reel from college, and his boss happened to be walking by. His boss is one of the biggest talent agents in Atlanta. They reached out wanting to represent me. A couple months later, I had a significant role in a pivotal episode of 'The Walking Dead'. One of my dream shows to get on.
Heading into 2019, I took a trip out to Los Angeles to with one of my best friends to see the city that I would hopefully reside in "a few years"… She set me up with a meeting with her LA talent manager. In my meeting, he asks me, "So when you thinking about moving to LA?". To which I replied "In a few years when I get more acting credits". He then tells me something that ended up changing my life, "So you want to move to LA when you're almost 30? If you want to be in the big leagues, you gotta move to the big leagues." In that moment, my plans of getting an apartment with friends in ATL and pursuing my career in ATL came to a close. I knew I had to "think bigger, and set my sights higher" I wanted to take this dream of mine has high as it can possibly go. No limits. No cap! I knew I'd regret it later if I didn't take the leap. So, I did.
After getting rejected by some apartments a couple times, and after some praying, hoping, and through a mutual friend, I get the offer to live in a house with some awesome dudes, with my own room, and an unbeatable rent payment. And 3 months after this fateful meeting with this talent manager, I was living in LA. Going out on auditions, shooting projects, and meeting some amazing people. We've only just begun.
Overall, has it been relatively smooth? If not, what were some of the struggles along the way?
I do definitely believe this is what I was meant to do, so I believe I've seen things in my life point to this, but, it has not been easy.
I remember auditioning a ton when I first got an agent in Atlanta, and just facing rejection all the time. Like all the time. Even in LA. There have been several times, several projects and roles, where I just "know" I'm going to book it. But I was wrong. But there is not an actor who has "made it" who hasn't dealt with the rejection I've dealt with. So fail forward, baby.
Leading up to my move to LA, and those first few months, it was challenging. I had little money and a couple friends say that it wasn't the best decision to make the move. On top of that, I was going through a really hard break up with someone already in LA. That ended a month before my move. It was devastating. So, I moved there, across the country, not really having anyone to lean on those first couple months. But over time I got really close to my roommates, rekindled my friendship with the ex, and met some great friends who have also turned into creative partners.
I just kept going and knew God was going to get me through it. No way I'm giving up.
Tell us about your work – what should we know?
I'm a professional actor, slick! I also jam on the guitar. I'm a total rock n roll metal head. But acting is my love and profession and main craft that I am constantly studying.
This fall I have a recurring role on Fox's 'Filthy Rich' starring Kim Cattrall. A short film I wrote and directed called "By The Sword" is in post production. I am developing a web series with some friends called 'Viral Guys' , which will be a spoof on viral Youtubers. I am also currently writing another short I will be directing with some friends shortly!
With anything in life, I want to be a student. I want to learn and to better. I'm never going to be perfect, but in the pursuit of constant growth, I am just so eager to get better and better artistically, as well as a human being.
I think what sets me apart from others is my ambition. I just get excitement seeing where ambition and boldness will take you. That sounds like a fun rewarding life if you ask me.
Any shoutouts? Who else deserves credit in this story – who has played a meaningful role?
Wow. There are so many people who are a part of my story.
Well my family has shown some amazing support. Every step of the way. I feel so safe in how loved I am by them.
I have a mentor from my ministry days named David Scott, pastor at Highlands Church in Marietta, GA. He has given me some of the best advice about life and faith. He's there for me in any season of life.
My acting coach in ATL, Barbara Benville of 'Just Breathe Acting'. She has really taught me that good acting should ALWAYS come from an authentic place, not performing.
My pals at Georgia Southern who might be my biggest fans other than my family. Super thankful for their encouragement.
My theatre directors at Georgia Southern, Nick Newell and Lisa Abbott. For not only convincing me to audition in college but also being a part of the process and help me re-realize my dream.
Michael Pierce and Evan Wang really pressed it into me to set my sights high in life and in faith. To really go for it.
Belle Adams and Terri Adams have helped me a lot in my career in helping me get started and introducing me to the right people.
Austin and Gary Abdo would always tell me in high school that I had something in this artform, and that I should really do something about it.
Johnny Murphy and Ryan Adams were the first two friends to really convince me to start acting in high school.
Kimberly Guinn , former theatre director and Jim Boyland, video production teacher both from Lassiter High School. They both gave me creative outlets to express myself throughout high school. My best high school memories were from the creative space that they created for their students.
My faith in God has gotten me through anything, and is always growing me and inspiring me to not live out of fear, but love.
Contact Info:

Image Credit:
Chris House
iahbearproductions
Suggest a story: VoyageLA is built on recommendations from the community; it's how we uncover hidden gems, so if you or someone you know deserves recognition please let us know here.