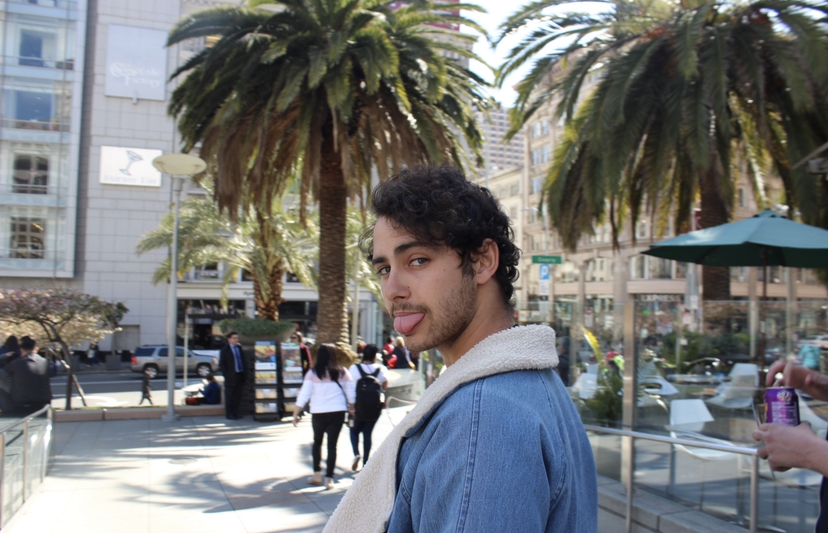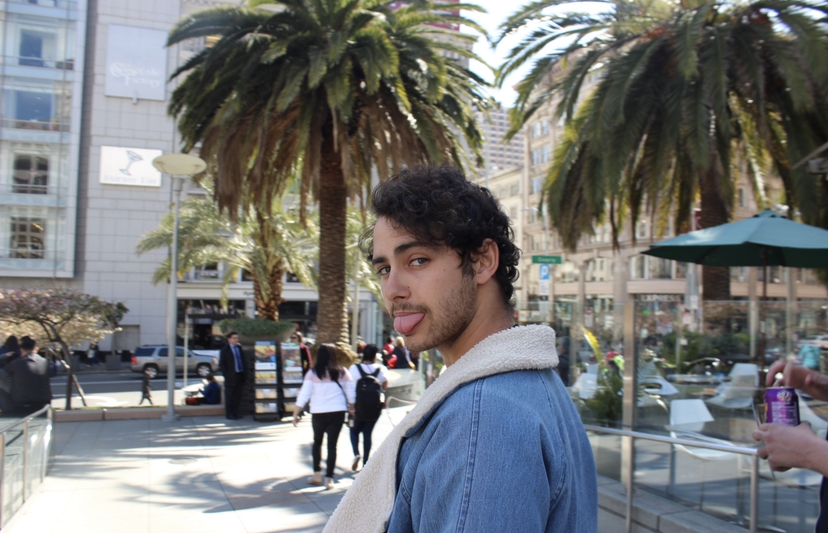 Today we'd like to introduce you to Joe Nathan.
Thanks for sharing your story with us Joe. So, let's start at the beginning and we can move on from there.
It's been a long journey for me and it still feels like it's only getting started! When I was five years old, I was brought along by my Mum to one of my sister's auditions. I can remember the palpable energy in the building; this beautiful mix of creative excitement and the simultaneous rush of anxiety. Immediately I was addicted and got my mum to sign me up to performing arts classes and with a local agent, already I knew that acting was what I wanted to do with my life. Being from New Zealand I knew it wouldn't be an easy journey either. Flash forward to leaving high school and I'd filmed an American TV show, Legend of the Seeker and the film Yogi Bear as well as a handful of commercials. After a gap year I came back to NZ and attended a one-year drama school called 'The Actor's Program' where I was gifted a set of amazing teachers who gave me a treasure trove of tools both in theory and technique. I was ready to leap back into the industry as a young adult. This time I ran towards theatre and the rush of the stage performing in multiple original and established works and revelling in the speed and freedom of the stage. Some of my stage highlights include a run of 'In The Heights' which I won an award for Best Leading Actor in a Musical for playing 'Usnavi' as well as a series of very different roles in Caryl Churchill's vignette play 'Love and Information'. It was at this point that I decided I wanted to bridge the great gap between New Zealand and America and learn about the industry over there so I could make the transition to the world's largest stage; Hollywood. I decided the best introduction would be through a Performing Arts school and thus attended 'The American Academy of Dramatic Arts' in the heart of Hollywood for their two year conservatory program.
Upon graduating in May of 2019 I'd honed by accent, my ability and my passion in such a way that I felt ready to burst onto the scene. Of course, this industry doesn't quite work like that. However, since graduating I've been auditioning steadily both in New Zealand through my agency there, Johnson and Laird Management, as well as through my U.S. Manager at The Arlook Group. Soon after graduating I booked a guest role in New Zealand's premier Soap Opera which is also the fastest turn-around TV show in the world, Shortland Street. It was a great experience that re-affirmed I'm doing the right stuff in the right industry. I came back to the states after and continued auditioning and though I came close with a couple great roles I haven't booked there yet. Once Covid-19 hit I returned home again and am doing this interview from here. Amazingly and through no shortage of considerate effort New Zealand has been one of the first countries to emerge out of this Pandemic and be able to return to a semi-normal standard of work and production on sets is resuming as we speak. I'm auditioning quite a lot by Tape for the U.S. and now back in the room here in NZ. Hopefully I'll have another break through soon and continue to work my way back to the States on a Visa that lets me work and live with no end-date this time. Overall, I feel wildly blessed to be in the position that I am; with good representation in both the countries I want to work in and a lot of hard-earned technique to fall to when the days on set get long. I feel optimistic and just as inspired to act these days as I did that first day in the halls of my sister's audition.
Great, so let's dig a little deeper into the story – has it been an easy path overall and if not, what were the challenges you've had to overcome?
I think only the lucky few get a totally smooth road in the industry and even then we all have our hardships. Coming close to a lot of amazing roles only to have them go in another direction is always hard but it's important to stay clear on your end goal and know that it's very rarely personal and most of the time your acting and you yourself are great, you're just not right for THIS project. I know that when auditions do swing around, I am ready for them and when that right role appears, I feel confident that I'm prepared for it. Covid itself has definitely been a bump in the road; just before it hit and I returned home I was auditioning a lot and getting around town in L.A. with some really exciting people and projects. Now that I'm home and with my Visa for the states ending in July, I don't think I'll be coming back for a little while, maybe even only once a role brings me back which is a harsh reality to look at. But again, I have opportunities here and even have a call-back for a large project over here this week so it definitely could be worse and I feel very lucky for that.
Please tell us about your work.
I've done a wide variety in my short time. From comedy web-series to musicals on the stage to drug-dealing dangerous types in short films. All of which present unique challenges and all of which also allow you to lean on different parts of yourself. I think what I'm really hoping for or looking at now is a coming of age type story. At this point in my life I feel simultaneously like I know who I am and also like I'm searching in the dark and am at times completely lost. But I actually love living in that in-between and think it's exciting as well as it offers the luxury of staying open to the world and what's out there. I wouldn't say there's one thing I want to do in this industry. I just want to explore and work with great, kind, open people and see what happens. That being said, I think what sets me apart is where I'm from; that distinctly New Zealand essence that even in American roles I can't seem to and honestly don't really want to shake. We're different and we're proud of it. We have an off-beat sense of humor that's both disarming and somewhat charming.
What moment in your career do you look back most fondly on?
Winning the award for Best Actor for Usnavi in 'In The Heights' was a very proud moment for sure. Also graduating from my drama schools were both very proud moments and especially upon leaving AADA we got to walk to Dolby stage for the ceremony which was a thrill to say the least. However, I think my proudest moment so far was getting management in the states who are both accomplished and professionally in-line with my own views and values. It was very gratifying as well as exciting. Being from a small country it opens up a lot of doors that I've been dreaming of being open for a long time. I'm excited to work with them and make the most of the opportunities that come.
Contact Info:
Suggest a story: VoyageLA is built on recommendations from the community; it's how we uncover hidden gems, so if you or someone you know deserves recognition please let us know here.