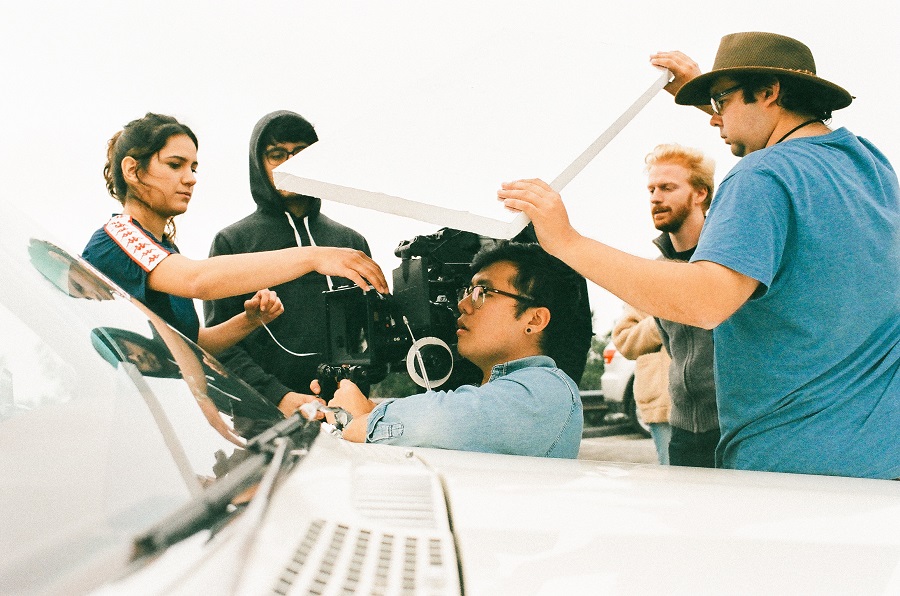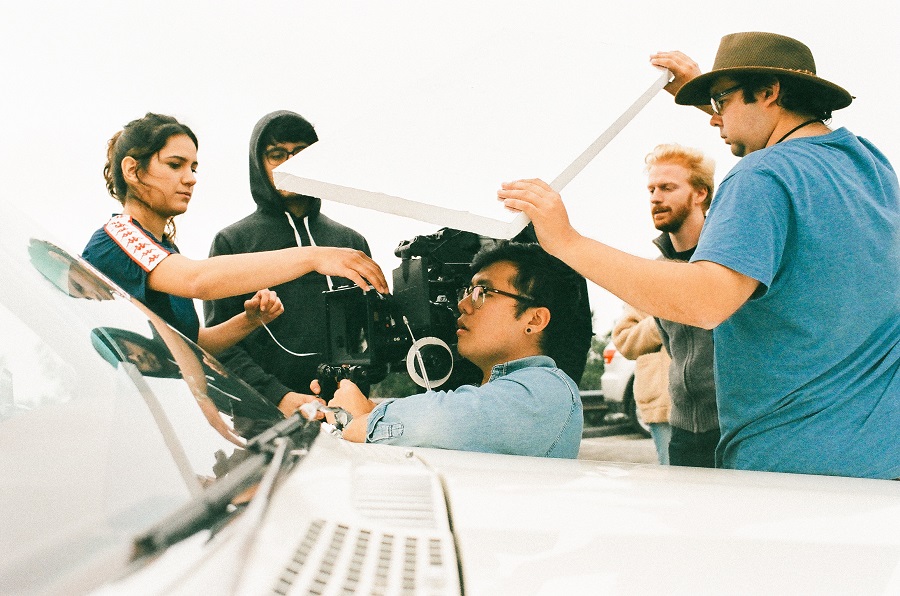 Today we'd like to introduce you to Joe M. Han.
Joe, let's start with your story. We'd love to hear how you got started and how the journey has been so far.
I moved around a lot growing up, but a big part of my adolescences was spent in Centreville, Virginia. I knew some older kids who were going to college for dentistry because it was the 'easiest in the medical field' that would please their parents. So I thought I was going to become a dentist for a while. My family and I moved back to South Korea in 2008 after the market crashed. The experience was truly a culture shock because I grew up in the States for most of my life, despite being a Korean citizen.
I was attending an International School in the city of Daejon. I had this English project where you make your own magazine with print ads and all. I still remember working on that project and having a blast especially making the ads over all the writing. After I handed my project in, my teacher, Mr. Rader, took a look and convinced me to take on photography. Mind you this was pre-Instagram days, so I just laughed to myself.
In 2010, Inception was sold out for about six weeks straight in Korea. I wanted to go see what the fuss was all about. My friends and I finally got in, sitting in the 2nd row with our necks crooked, but I remember walking out of the theater saying, 'who makes a movie like this? I want to do that for a living!' TV and movies were a very big part of my life already because it was basically how I learned English.
We'd gotten our green cards, allowing us to move back to the US. This time we landed in Dallas, Texas. The high school I was planning to attend had a media program that I lied my way into, telling the teacher I had experience shooting and editing films. This was before Vimeo ever got big, so I told her I had a lot of my films on hard drives that were making its way over on the move. Over the summer, I had to learn how to shoot and edit through the media class's two-week boot camp.
Every week, my friends and I filmed skits for the school show, and we were producing some hit skits. I got more confident directing and shooting. Once in a while we'd make a short film and try to submit that to festivals and stuff. Looking back, it was a really fun time to just go out to shoot and make mistakes.
I started to win some awards for my work. The school staff took notice and encouraged me to try film school. I attended Columbia College Chicago, wanting to direct but made a last minute change of heart when I saw they had a lot of great cinematography alumni. I took every cinematography course offered through the four years and soon enough, I fell in love with it.
Upon graduation, I shot a small Canadian landscaping TV show and worked extensively, which helped fund my move to LA in the fall. I've been in LA for a little over a year now. I'm starting all over. It's been a humbling experience, but I am so thankful for where I am.
I have a long way to go in this career, and it's important to keep going, knowing that it'll take time. I'm not looking up till I'm 30.
Has it been a smooth road?
My journey hasn't been a smooth road. I feel like I had to really learn my craft from the ground up. I was camera assisting a lot for the good part of my first year out here, and you quickly get pigeonholed so I've been really focused on shooting and camera operating recently. That means saying no to jobs and being really selective about the work you choose to shoot. And sometimes you pour yourself into pre-production of a project that ends up canceling last minute, so it burns you out.
I fell into depression for the first time this year. You hear a lot about the importance of mental health, but it was the first time I've really experienced it myself. It was during those times when things were very slow, and I had a lot of time on my own around the house. You start to reevaluate your self-worth and the confidence you once had starts to crumble. I think a lot of creative people go through this, but no one ever talks about the dark side of being creative.
We'd love to hear more about what you do.
I am a freelance cinematographer working on narrative films, commercials, and music videos. My job is to bridge the gap between the creative and the technical, to be the eyes for the director.
On paper, I'm involved in the lighting and camera on a project, but the job also entails a lot of politics. You find yourself balancing six different relationships, trying to keep everyone happy. It's a highly stressful job, but I genuinely love it because you get to be a part of something that is created out of nothing. Not to sound like a romantic, but that is truly magic.
I think my heritage plays a big advantage. I tried very hard to 'be American' like any immigrant growing up. It was only just a few years ago when I started to really embrace being Korean and consuming a lot of Korean content. My influence draws from two different wells, so I think a lot of people gravitate towards that.
Let's touch on your thoughts about our city – what do you like the most and least?
LA feels a lot like a home I've never been to. It's a great combination of the last two places I had lived; Dallas and Chicago. There are so many different little gems around the city. You can go enjoy the beach one day and go hiking across town the next.
I love the mural and artwork around the buildings. I'm constantly in Ktown eating some bomb Korean food, which I could never get in Chicago. The people are very nice here despite what a lot of people think. There's a lot of great things about this city.
A few things I do not like is how to spread out everything is here, but it seems inevitable with the amount of people moving to LA every day. The traffic used to be my least favorite thing, but I've converted it to a dedicated podcast time. The weather I guess is my biggest enemy right now. I moved here to get away from the rain and snow, but I'm really starting to miss the seasons.
Contact Info:
Website: iamjoehan.com
Email: contact@iamjoehan.com
Instagram: @iamjoehan
Twitter: @iamjoehan
Getting in touch: VoyageLA is built on recommendations from the community; it's how we uncover hidden gems, so if you know someone who deserves recognition please let us know here.