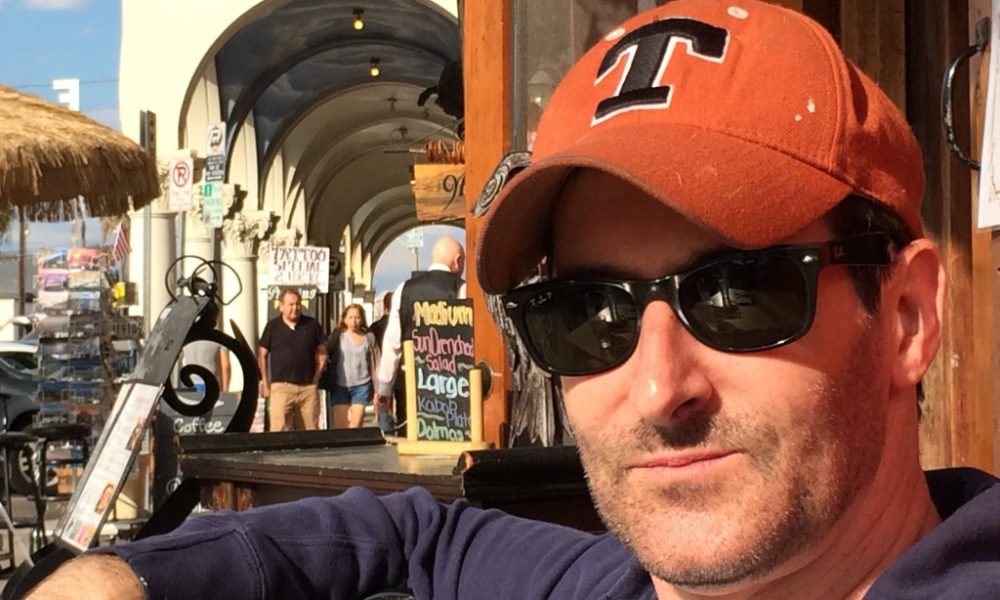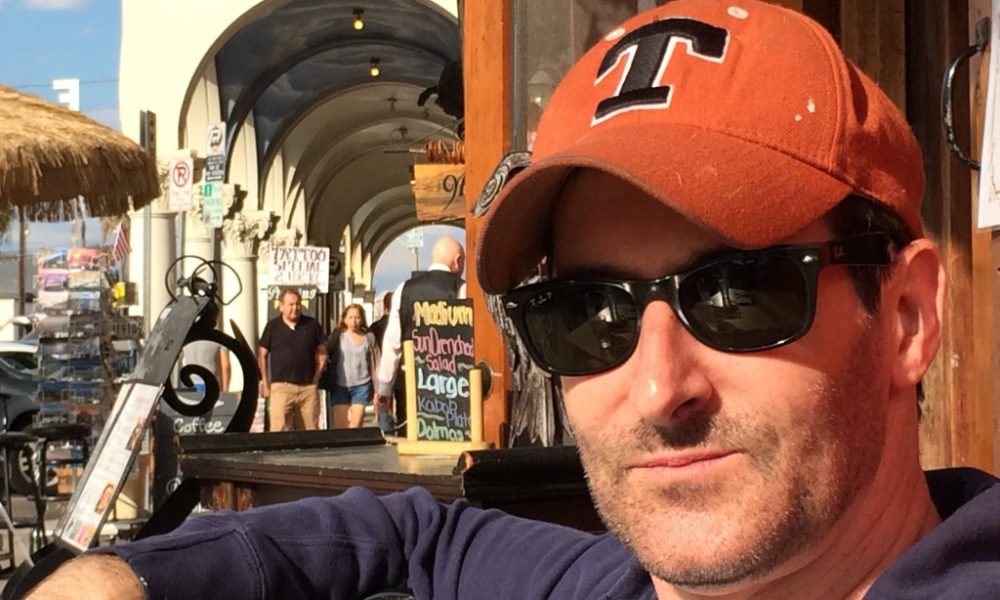 Today we'd like to introduce you to Joe Gorrie.
Joe, can you briefly walk us through your story – how you started and how you got to where you are today.
After living in Venice for 12 years, my partner got a tenure-track position back East in New York. We sold our house, packed up, but I felt like before I left Venice for good, I wanted to do something crazy, out of the box — something I or anyone who knows me would never imagine myself doing. I came up with the idea to open up a little space down on the boardwalk that just sold hand-cut freshly made fries. Being from Scotland, potatoes were the only food I could cook. I wanted to bring something new to the table, and I thought, instead of doing the traditional array of dipping sauces I came up with a brand new concept of flavoring the fries with my own line of blended salt flavors, like black truffle, roasted-garlic, rosemary, Applewood smoked, toasted onion, jalapeño-lime, to name a few, which you can mix them so that every time you come to the Wee Chippy you can have a different experience. We were an instant hit with the locals and tourists (the locals thought I was crazy to open just selling French fries – but also loved it). And within the first month and half, we win the Best of LA award in the LA Weekly, the first time anyone on the Venice boardwalk was recognized for good quality food. That put us on the map; we got multiple write-ups and other awards. That next summer, we expanded the menu by introducing a Bass Ale-battered Atlantic Cod and revolutionized fish and chips, bringing a classic dish (loved around the world) into the 21st century. I never did moved back east.
Overall, has it been relatively smooth? If not, what were some of the struggles along the way?
I discovered pulling a good team together to be one of the most difficult huddles; in the food industry, without that, the chance of succeeding is almost impossible — finding people who see your vision and know where it could go, as well taking pride in the quality of the product and providing the best customer service, having the utmost respect for both the product and customer, like I do. And once you find your team and they are in place you can see your business grow tenfold. I didn't give up and admittedly it was a tough challenge, but happy to say I have the best team together, who share my enthusiasm, and with that in place, we're now in the perfect position to grow.
Please tell us about The Wee Chippy.
Working out of only 110 square feet, we begin with a very simple menu: High-quality Atlantic cod from Iceland that cooks to perfection in pure, GMO-free cooking oil, served with freshly hand-cut fries. We sell the fish & chips platter (either one or two pieces) and the fries in the ever- familiar Chinese take-out carton, embellished with the cheerful hand-stamped Wee Chippy logo. Servings can be ordered as "Regular," "Large," and "Loch Ness Monster" sizes (the latter for families). We consistently maintain a strong foundation of good, honest food that everyone enjoys. Toward that end, we have created such flavor blends as Italian Black Truffle, Fire-Roasted Garlic, California Rosemary, Wild Jalapeño, Fresh Tangy Lime, Sweet Toasted Onion, Applewood Smoked, UK Curry and Bangkok Ginger. These flavors can be mixed up in endless combinations (giving customers a different experience each time), and we can also toss chips with freshly shaved Parmesan cheese and/or a dash of malt vinegar.
From the very start, the Wee Chippy made a commitment to using high quality ingredients: Our fish is specifically Icelandic cod that is flash-frozen when caught to retain utmost freshness, texture and flavor. Each piece is dipped in a light coat of Bass Ale batter that fries up shatteringly crisp and flaky. Our "chips" (American French fries) are made fresh every day. The Russet potatoes we use, sourced from Idaho and Washington growers, are GMO-free, and we prepare them skin and all, not only for optimal nutritive value, but also to adhere to our "no-waste" policy. We also cut them thicker than the usual wimpy, thin American fries, and they take to our flavoring blends with gusto. Those flavorings come from our own signature blends of fresh herbs and other natural, organic ingredients. Pure Pacific Ocean kosher salt is the base for all of our flavored salt options, and many of our customers are partial to our basic salt-only version with or without a splash of malt vinegar, the traditional accompaniment to fish & chips. We also offer a salt-free option for customers on restricted diets.
Our house-made condiments include Italian Black Truffle Mayo, Chipotle Ketchup, Organic Ketchup, Creamy Ranch, Spicy Mustard and classic mayo. We make these every day, according to recipes into which we have put a lot of research and taste-testing, and have adapted them to please our demographic.
Included in the Wee Chippy's original plan was strong advocacy for a clean, waste-free environment, and a thoroughly "green" philosophy was adopted from day one. Everything used to prepare and serve fish & chips is all- natural, eco-savvy, recyclable and biodegradable:
• Cooking oil is recycled by bio-fuel companies
• Food waste is practically none: potatoes are fried with skins intact; the flavored salts can be stored for long periods of time. All other condiments and flavorings are freshly prepared each day.
• All paper serving items (forks, napkins, paper boxes) are biodegradable and are recycled as such.
Yet beyond our commitment to quality and our "green" ethic, the Wee Chippy's strongest belief is in fostering its community and building a customer base through loyalty rewards and giving back. We have often hired local musicians and/or bands to perform in front of our shop for free community concerts. We support local causes, including Venice High School's athletics teams, and we wholeheartedly believe that creating a welcoming space, one at which locals and tourists alike can congregate and talk, is a social good. So often we hear our customers exchange life stories and experiences. Yet those same customers include a diversity of boardwalk skaters, surfers, young professionals, techies, and Venice area veterans. We have happily become a Venice portal for all, and we believe that this same ethic and its results can be easily achieved in many other cities around the world.
If you had to go back in time and start over, would you have done anything differently?
My inexperience was actually a benefit; for if I had known what it takes, I might have reconsidered. I just worked off my instinct, and using common sense, I was able to eventually cross every obstacles. And I now understand that there are always obstacles. The most important thing is to never give up on your dreams and goals, and always maintain your standards.
Any updates?  What's next for you and your team?
As I mentioned  pulling the right team together is  crucial in order to succeed; there are no one man shows. It can mean the difference between success and failure. I  know this from my own and others' experience, you can't force it either, but if you are lucky, if & when it happens, it's undeniable!! A light goes on and you just know you found what you have been looking for, literally  just like that all the pieces of the puzzle come together and make the perfect picture. The synchronicity between the team , each of them bring their own unique perspectives, gifts and talents to the table. A lot of the time again if you're lucky, it will be greater  than you imagined — that's teamwork!! Like any collaboration, a kind of magic happens and you all know you're onto something big!! So having great staff and letting them be a part of the opportunity as it grows. Like I said before, it can take a while, and requires a lot of patience; I've been very fortunate in this department.
I'm excited to report, we are now looking at other locations, including Newport Beach, CA; downtown LA; and Ft. Lauderdale, FL. We just had an amazing write-up in The New York Times, naming us number three in the nation for fries and the only place mentioned on the entire West Coast, so hopefully NYC will be on that list too! We have just completed our first prototype food trailer for private parties and events. I've been very busy researching our product line, so we can expand the brand, and our customers can enjoy the Wee Chippy experience at home.  As well, we are working on branching out into franchising and licensing, to start rolling out nationally sometime in 2019 . So you can see we have a lot of work ahead, but going forward with a great team makes it a joy.
It's going to be a BIG year for the WEE CHIPPY, and I can say I'm actually looking forward to all the challenges ahead.
Contact Info:
Image Credit:
J. Pilaro and The Wee Chippy