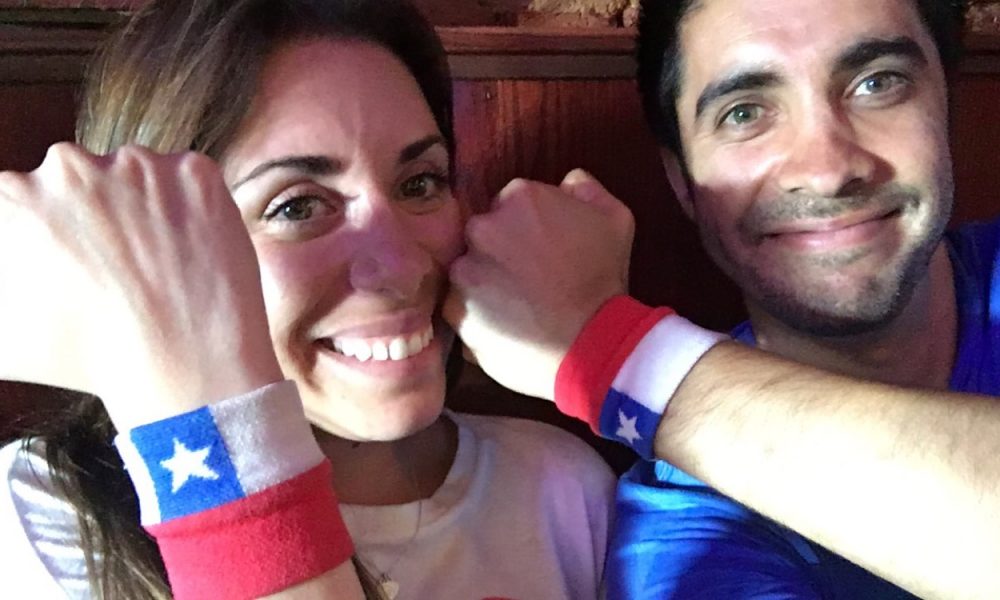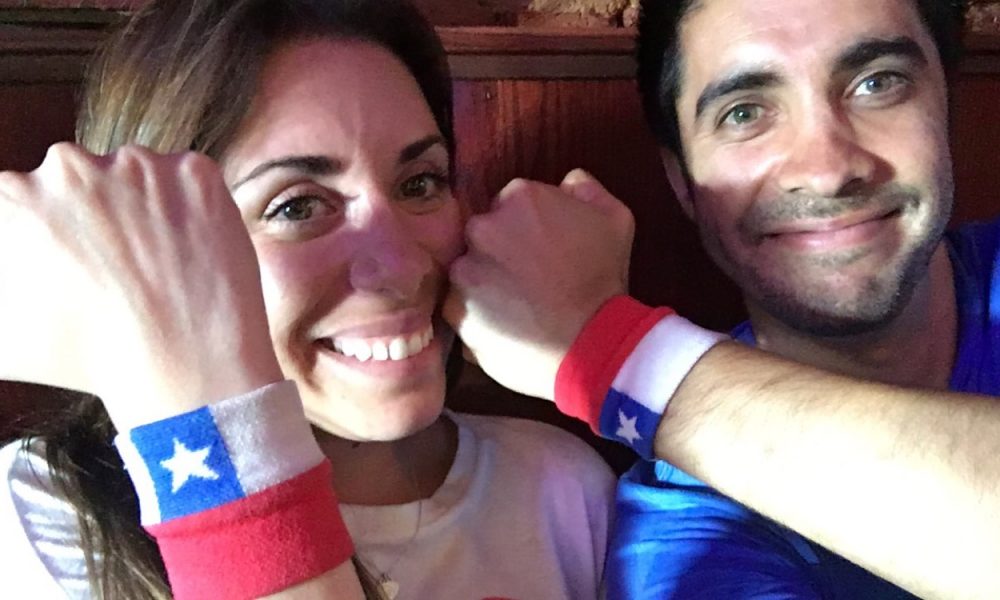 Today we'd like to introduce you to Joaquin Camilo.
Joaquin, can you briefly walk us through your story – how you started and how you got to where you are today.
I was born in Viña del Mar, Chile, and was the middle child. I had a strong-willed older brother and a younger spritely sister. It became my daily ritual to see how I could get the most attention. I mainly made myself out to look like the perfect child so my little sister, Nicolle, looked the opposite. I would provoke her until she had no choice but to fight back; always within earshot of my parents. As it turned out, she was my first acting partner. She taught me about play, objectives, and mostly about MAKING A SCENE!
My journey in production began when I met my Obi Wan, Aldo Serrano. He was the creative director on a Samsung shoot. The first time we spoke I felt like he was a brother like I already knew him. I reached out to him a few months after we wrapped and I asked him if he was looking for an intern. I told him, "I want to do what you do." He took me under his wing and taught me everything about taking a project from concept to the cutting room floor. We've been producing commercial content together ever since, going on over five years and I couldn't be more grateful for him.
One of the main differences I've learned between acting and producing is actors paint on a canvas and the producers own that canvas. It's the producer who sets the canvas up so actors can paint.
In early 2019 I started my own production company, Calor Humano. My accountant advised against it, but an inner voice kept encouraging me to "Just do it!" So I did! I think the one thing I can actually take credit for in my career is that I have always listened to my intuition. I think this is really important.
I just wrapped my first feature, Boy Makes Girl, written by the masterful Mark Elias. Currently, I'm working on a second feature, Capps Crossing: Wrong Side of Dead, which we're filming in Sacramento. And there are a few more projects in pre-production and development! I think my accountant is starting to rethink things!
I figure there is a lot of room for error in this world and I could fail at doing what I don't like, so why not risk everything and do what I love? I feel blessed to be able to walk in faith and follow my heart. The rest, I hope, will follow along.
Speaking of love, I got married to my wife, Yvette, in 2018 and this is a very important event in my current career trajectory. She is the love of my life. Starting this business just wouldn't be possible without her by my side. I owe so much to this magical lady and these successes can be attributed to her warmth, compassion, and support. Nothing in my life has been accomplished in the vacuum of myself!
Great, so let's dig a little deeper into the story – has it been an easy path overall and if not, what were the challenges you've had to overcome?
I think most actors in this town can attest that being a green actor is a humbling experience. The first five years, I dedicated myself to training. I remember soliciting casting directors with the line, "I'm a trained actor." I cringe at the memory! I created vision boards, studied every Al Pacino performance, imitated all of Johnny Depp's mannerisms—I was ready. I found myself an agent and they sent me out non-stop. They said, "Don't worry, nobody books their first year. We are in it with you for the long haul." The first year came and went super fast, and as they predicted I didn't book. I didn't book my second year either, or my third, or my fourth! I booked one job in five years. I counted 700 auditions. "The long haul", I came to find out, had a two years limit. Agents and managers fired me. Some advised me with, "Maybe this isn't for you." I thought many times about quitting and giving it all up. I knew in my heart that I wanted to be an actor, but the world kept telling me no. Everyone is probably familiar with Einstein's quote, "The definition of insanity is doing the same thing over and over again and expecting a different result." And after many auditions and rejections, I felt like I was losing my mind.
Things really turned around when I found someone who believed in me and tried a new approach. My agent Tim has been with me through thick and thin. I owe him so much and feel very lucky to have crossed his path. And somewhere between meeting Tim and being in an audition desert, I stumbled into the art of clowning. I enrolled myself in a clowning intensive taught by Aitor Basaury of Spy Monkey and it completely changed my acting perspective. I stopped being afraid of making mistakes. I began to accept and love myself and all my silly choices, and apparently everyone else did too. Since then, I've been in over two dozen commercials. I've worked with Honda, Skype, Mcdonalds, Walmart, Peleton, Capital One, and many more.
Bottomline, no one can live your life for you. Although my heart was broken after every rejection, my heart's core was still intact. I kept going because I followed my heart dutifully, without question!
Please tell us about Calor Humano.
Calor Humano was established in 2019 with the objective of exploring stories that deal with human connection, and how we juggle staying connected in an increasingly technological world. The name Calor Humano translates to human warmth. When something is emotionally cold and is desperately missing humanity, people in Spanish would say, "Le falta (it's missing) calor humano."
At Calor Humano we specialize in creating commercials and films. We provide consulting services for non-profits that wish to incorporate more art into our education system. Most recently, Calor Humano was involved with Elevate, a non-profit program spearheaded by the brilliant Pamela Paek. It combined improv, spoken word, stand up with SEL (Social Emotional Learning) techniques, which helped the participants find the power of their own unique voice.
Calor Humano's goal is to embrace projects that connect us deeper to our humanity but also utilizes connection of resources, proficiently and seamlessly.
The entertainment business is navigated largely by personal connections. Having been in the industry for fifteen years, I've made a lot of these connections and transferred them to Calor Humano. We crew up an entire film from top to bottom, connect productions with casting and post, and work with a variety of budgets. I'm proud to say we have access to some of the most talented people in the industry.
Do you look back particularly fondly on any memories from childhood?
I remember as a child going to see the children's play, El gato con botas. I can't remember any details from the show itself, but clearly remember the feeling I had on the way to the theatre. I remember the steps we took on an unpaved road, the songs my sister, my mom and I sang, and the fantastical expectations I had of meeting a giant cat who wore boots face-to-face! We arrived and took our seats in the audience in front of a rickety old wooden stage. The lights went black and so does my memory of the rest of the night! I don't remember the actual show, but the pieces of its lead up have always stayed with me.
Lessons I've learned through discovering and embracing the stage have seeped into my inner consciousness. On this specific occasion, as well as in many areas of my life, highlighting the journey has always been more important than the destination. That has made all the difference.
Contact Info:
Suggest a story: VoyageLA is built on recommendations from the community; it's how we uncover hidden gems, so if you or someone you know deserves recognition please let us know here.