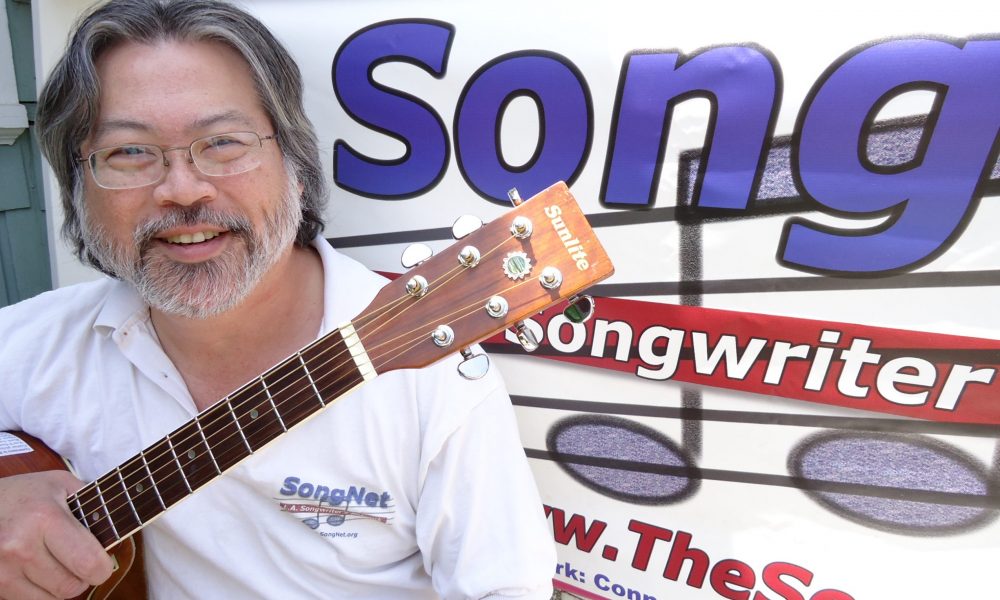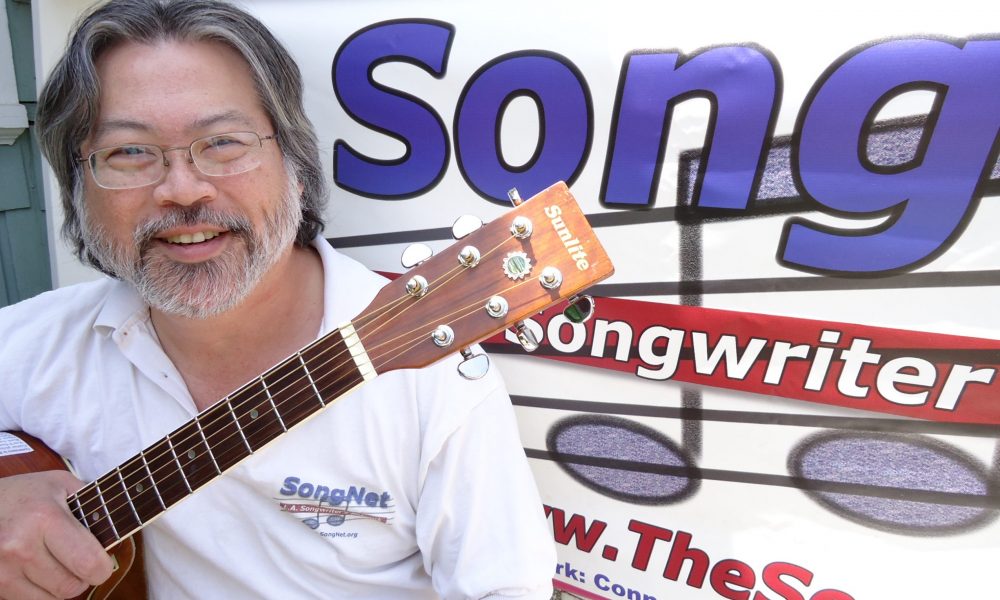 Today we'd like to introduce you to Jimi Yamagishi.
Thanks for sharing your story with us Jimi. So, let's start at the beginning and we can move on from there.
My parents were listeners, not players, and music was ALWAYS playing around the house, the rhythmic folky grooves of "Romper Room", & "Captain Kangaroo" then Sesame Street, bossa nova & of course, rock & roll. Growing up in East LA, Mexican music was also all around, & with church friends from South Central, R&B "soul music" was happenin' too. Then when I became a Christian, I asked God for a Little help, & thru an amazing set of miraculous circumstance, I wound up with a guitar, playing & singing at church and writing my own songs.
A friend & I opened a guitar shop, eventually opening up across the street from Capitol records where we built guitars for groups like Earth Wind & Fire, America, The Go Gos, Frank Zappa & countless others. That's where I learned the harsh realities of the biz from people like Ricki Lee Jones & Ike Turner who's roller-coaster careers & endless stories kept the kids from a new music school up the street, The Guitar Institute of Technology (now MI) spellbound for hours.
Managers, A&R & label execs were always dropping by to pay their artist's bills, so I got to see the business firsthand from these background guys too, hangin' out with 'em at places like Gazzaris, Madame Wongs, Club 88, Troubador & backstage @ the Greek, Amphitheater, & the Hollywood Bowl. I soon discovered many of these renowned artists were living hand-to-mouth, often unable to pay their bills, because of incredibly bad business deals & mis-management. Being subjected to some unfairness myself, I was determined to bring a little light wherever I could, to both educate and assist those who wanted to move forward in the industry.
SongNet was a small informal group of songwriters that I met with and eventually took over around 1999. Along with some of the others, we developed an online presence & staff, became an official 501C3 educational non-profit and continue to provide free workshops & showcases along with partnering with other organizations, venues & companies to provide services for our members at affordable rates. For example, I often have my tools with me at events so I can perform simple work on guitars and gear on site when needed. I believe EVERYONE should be heard & appreciated, & every song from every person has a value. And THAT'S what it's all about.
Overall, has it been relatively smooth? If not, what were some of the struggles along the way?
Although it's changing slowly, the world is still "Black or White". When I had business in the deep south a common question was "What are you?" Obviously, Asian American, but do I associate "Black or White?"
I met Jesus Christ in 1970 at the beginning of the Jesus Movement and two years later, I was writing songs & formed a band to help share those songs, soon opening for some of the best & most respected artists in Contemporary Christian music of the time. EVERY band suggested I meet with their label, Word, Benson, Sparrow, Maranatha & more. I always got a first meeting based on the music, but never a second. One of my good friends who was signed to one of these labels took me aside and said: "Take a good look at the scene. You have Black gospel and White Contemporary Christian. SO WHAT ARE YOU?" It was then that I realized not only that at that time, there was really no crossover with white and black Christian music… Mainstream Christian music had NO Hispanics or Asians unless they were linked with "black or white" bands. "See," explained my friend, "It's NOT about the music or even the ministry, it's all about the MONEY and when they see your Asian face they don't see a market!
I saw this again on the local circuit here in L.A. Asians by themselves were "token" or "novelty" & not taken seriously, Jazz being the only exception. And when a very popular Christian band disbanded, the lone Asian in that band (who also happened to be one of the "front" guys) was suddenly in the same place as I found myself, "not marketable", though his name and face were well known. As a performing artist, getting taken seriously only went so far. So I helped start a label geared towards serving the Asian American Christian community and handed over management to a friend…who then stopped setting me up for gigs because I had "aged out!" As a songwriter, I get to put my work with "correct" friends so it is much more acceptable. These days the music by itself means very little. Strong visuals help make it work…ironically especially if you are not visually correct and NOT singing the song! Stereotyping abounds in the music industry, but it's easy to sidestep a bit if you understand how the system works. It's not about "using" people, but always about "loving" them and understanding where their comfort zones are in regards to ethnic identity even if they don't believe it themselves!
Please tell us about SongNet.
For over 20 years, SongNet continues to provide FREE services to artists that need them. We do not ask for membership dues, and we are not based on any financially realistic or sustainable model. We do have some regular support options but that doesn't really generate much revenue. We partner with supporting companies & venues who understand our vision so our overhead is low, and we can cover most of our expenses from the tipjar at every meeting and when situations arise that need extra funding, I believe God's grace happens and we get through it. I like to think of SongNet as a family, where we can support each other navigate the dark waters of the entertainment industry. We work hard to keep it free because this industry is full of very expensive roads to nowhere. Because I've been where many others are, and because of the success we have helping artists at ALL levels we know we're doing something right. And people in the industry are taking note, many of them also want to help and share at our events. More than just being guest speakers, many also offer their services on contingency because they benefit from connections with artists they would not have met otherwise. We are unique because we do not let money influence what we do. I kinda look at it as a secular ministry, more than just preaching about it, we provide an open door & hand up to help however we can.
If you had to go back in time and start over, would you have done anything differently?
Maybe I would not be as militant about the a-holes I've dealt with along the way. "The one you kick today may be the one you have to kiss tomorrow" kind of thing. This industry changes far too fast to keep up, so even if I have done things differently, it would not have mattered at this point. 🙂
Pricing:
We are FREE to attend, FREE to participate
We have plenty of FREE alternatives because of our network
Contact Info:
Suggest a story: VoyageLA is built on recommendations from the community; it's how we uncover hidden gems, so if you or someone you know deserves recognition please let us know here.