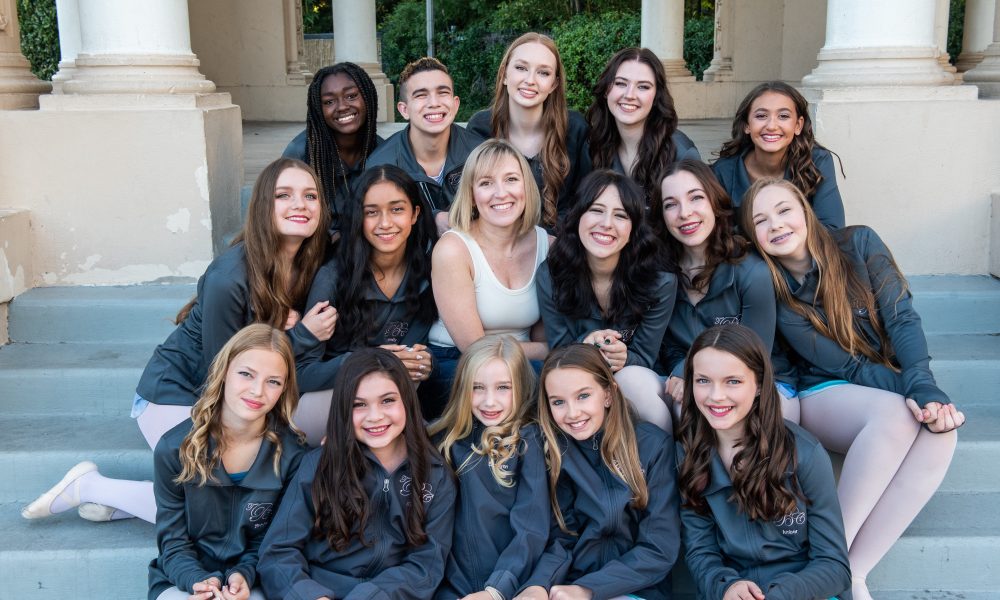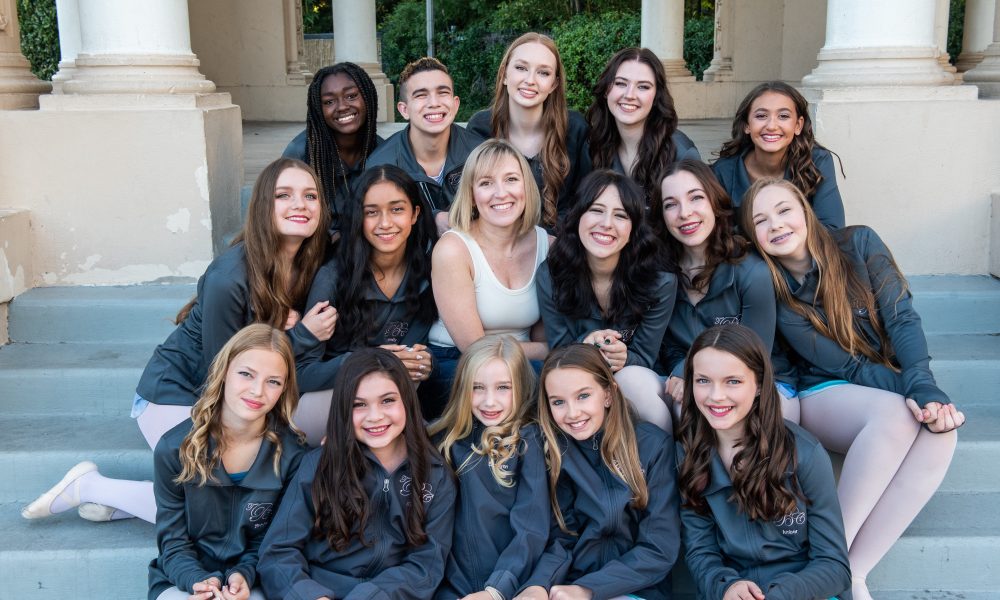 Today we'd like to introduce you to Jill Gibson.
Hi Jill, thanks for joining us today. We'd love for you to start by introducing yourself.
Like many dancers, my love for the performing arts all started with my first ballet class. They had me at "tutu" and I was instantly hooked. From that moment on, EVERYTHING was pink, ballet and ballet! Opening my own studio – well, that came out of the whirlwind that has been the Covid-19 pandemic.
My youth training in ballet is something that I am so grateful for. It was a splotchy path, but it was hugely impactful on me. My parents divorced when I was 10 and my Mom couldn't afford lessons for awhile, then we moved across town far from my dance studio, etc., so training wasn't exactly "easy" for me. But, I always found my way back to the studio, and back to ballet. I always knew from a young age that I wanted to teach. Performing gave me terrible stage fright, and while I loved it, I knew that long term, teaching was my thing. I love the anatomy, physics and thought behind dance…the "figuring out" how things work and why one thing leads to the other thing, and how that thing is part of a much bigger thing…and well, you get the idea.
The skills I picked up in the dance studio supported me in becoming the first person in my family to graduate from college. I completed my BA in Dance from UCSD in 2010, and I immediately began teaching and working in dance studios. These experiences began to shape my overall vision for my future, and help me to gain the skills I would need to develop my own program. Fast forward 10 years and I developed a ballet program that held residency at a studio in El Cajon. It was a small program that quickly blossomed, and it was something that finally felt like home. The pandemic took its toll on the studio, and the owner eventually closed the doors permanently. In January of this year, I received the news that my Grandfather passed away from Covid, my spouse was laid off from his job the following day, and the day after that, the studio closed. In a blur of a few days following all of that news, I somehow pulled up my bootstraps, got in touch with the landlord of the studio and found a way to move forward and continue training my students. 6 months later, we have a full performing arts academy offering Ballet, Pointe, Partnering, Contemporary, Musical Theater, Tap, Jazz, Lyrical, Choreography & Modern Dance, with a faculty of 8 absolutely wonderful, well-trained Instructors.
The thing about a dance program is that it is more than that. Students come to train anywhere from 1-6 days per week. We spend a lot of time together, and we really do become a little dance family. Performing Arts training helps students to build confidence, problem solving solutions, social skills…A 1-hour per week dance class is just packed with so much more than just dancing. Some of our students are at the studio for as many as 8 hours per day, 6 days per week. It becomes a huge part of who we are.
When we got the news in January that the studio closed, I just couldn't imagine these kids going through that kind of a loss without having some hope of how to move forward (together). They have all been through so much with this pandemic. Dance was an outlet that kept them all healthy, growing, working toward goals. We are able to exercise, let out emotions, and share in our common experiences. Students need this social, mental, and physical support now more than ever. The loss of what was into the opening of The Ballet Company as a stand alone business was a really difficult transition. Opening a business with zero plans, money or warning is no joke. It certainly is not the way I ever planned to open a studio. We are now 9 months in, and starting to get into somewhat of a rhythm. I have to say, this is the hardest I have ever worked in my life…but it has also been the most meaningful thing I have ever worked at, and I don't regret one minute of it.
Being able to provide a safe and supportive space for our students to train is truly a dream come true. Seeing them explore which areas of the performing arts are exciting to them and work toward envisioning a future and bringing art to life is something that is just so special. The Ballet Company is more than just a dance studio. It is a home away from home, and I am so grateful for this family that shows up with me every day to fill its walls with music, dance, and joy. This pandemic has been an absolutely wretched experience, but I have to say I am proud of what we were able to hold on to and fight for…and now get to continue doing every day.
Would you say it's been a smooth road, and if not what are some of the biggest challenges you've faced along the way?
"Smooth" is not exactly the word I would use to describe opening a business…especially opening a business in the middle of a pandemic! Being a business owner is full of constant surprises, there is NEVER enough time in the day, there is always a surprise bill waiting around the corner…it is basically the opposite of glamorous. Honestly, I used to think I was a work-a-holic. Now, I feel like my previous definition of "work-a-holic" would feel like a vacation! This has been literally non-stop work and I am beyond exhausted. However…I get to go to a place every day that is filled with young people who are there and eager to learn. Smiles, laughter, dedication and focus fill the halls of the studio, and that is a pretty beautiful thing. No matter how difficult my day may have been, by the time I get into the studio and begin teaching/working with the kids, I am reminded why I do what I do. I wouldn't trade it for anything.
So, maybe "smooth" isn't the word to describe the road to today, but I would say that the difficulties and stresses always dissipate once I'm at the studio. I strongly believe that challenges build grit and strength. There is nothing that we cannot get through if we just take a deep breath, communicate and work to find a way. If I have learned anything through this process, it is that we are capable of much more than we think.
We've been impressed with The Ballet Company , but for folks who might not be as familiar, what can you share with them about what you do and what sets you apart from others?
The Ballet Company is a Pre-Professional Performing Arts Academy that aims to provide safe, healthy and developmentally appropriate training to students ages 4 and up. Founded in the belief that there is a place for everyone in the arts, we strive to support students in finding their true passions while also building professional and social skills that will benefit them in all areas of life. Students are welcome at TBC whether they want to take 1 class for fun, or whether they want to spend all day every day training toward a professional performance career.
In an effort to provide the safest, highest level of developmentally appropriate dance training for all, we utilize American Ballet Theatre's National Training Curriculum, Dance Physiotherapy and Progressing Ballet Technique methods into our TBC training programs. For students working toward a career in the performing arts, we offer an intensive Conservatory training program that provides elite-level training, with additional performance opportunities, private instruction and competition options. We also work hard to offer many avenues of Performing Arts interests and training to our students in addition to performance. One of these educational options is a Teacher Apprentice program, where students train closely with our faculty to learn the tools of "how" to teach, in addition to "what" to teach. We also offer opportunities in Student Choreography, which culminate in our annual Student Choreography Showcase. It is important to us that students are supported in their personal journeys toward teaching, production or choreography, in addition to just performing. Upon graduation from the studio, students have had the opportunity to gain diverse skills that may help to open different career paths, financially support them during and after their performance careers, and help them to truly become young artists.
The Ballet Company is more than just a dance studio. It is a place for students to thrive in the Performing Arts, to explore new opportunities, to grow within a community and to build life-lasting skills. It is a space that we have worked really hard for, and are really proud of…and we cannot wait to see how it continues to grow in the coming years.
How can people work with you, collaborate with you or support you?
Right now, the biggest support we need is just help getting our studio information out to the city! Helping to spread the word that The Ballet Company is open and classes are in session is the best way anyone could help us!
We are also seeking individuals or small companies that may be interested in a subletting arrangement in our space where we can cross promote each other's businesses – a Pilates trainer, Yoga Instructor, Physical Therapist, or even Arts Instructor! We have a lot of space in our studio that we would love to fill up with people doing things that align with our business.
We are constantly seeking people interested in different aspects of the performing arts or collaborations! (Musicians, Costume Designers, Tech/Theatre Crew, Videographers, Photographers)
Last but not least, we have a few renovation projects that we will need to find people to help us with – walls, mirrors & floors that need to be repaired. This is all new to us, so we are open to referrals or contacts!
THANK YOU!
Pricing:
https://theballetcompanysd.com/tuition-rates-%26-fees
Contact Info:
Image Credits
Holly Ireland, Jill Gibson
Suggest a Story:
 SDVoyager is built on recommendations from the community; it's how we uncover hidden gems, so if you or someone you know deserves recognition please let us know 
here.